Band
BTS
Origin
Seoul, South Korea
Genders
K-pop, hip hop, R&B, EDM
Members

Jin
Suga
J-Hope
RM
Jimin
V
Jungkook

Biography in other languages
BTS's history
BTS (established on June 12th, 2013) is a musical group whose name in English means "Bulletproof Boy Scouts". In Japan, they are known as "Bōdan Shōnendan". Currently, the members of the group are Suga (rapper, dancer, producer, and composer), J-Hope (rapper, main dancer, occasional vocalist, and choreographer), RM (leader, main rapper, dancer, and producer), Jimin (vocalist, dancer, and visual), V (vocalist, dancer, and visual), Jungkook (main vocalist, dancer, and occasional rapper), and Jin (vocalist, dancer, and composer). The band is made up of young people and their main fan base belongs to the new generation. The band was formed through auditions held by Big Hit Entertainment in 2010 and 2011, and ultimately, the aforementioned artists were selected. They are also known as "Beyond The Scene".
Career path
After their debut, BTS began to gain followers on social media. Their covers on YouTube and SoundCloud were very popular. Bang Sihyuk, CEO of Big Hit, knew that this group would have a great future. In 2011, they released their first song "Paldogangsan" to promote the Hit It auditions. In 2013, they included the song on their album "O!RUL8,2?" and promoted it on music programs. The following year, they performed on "M Countdown". Their fame began to grow and some members of the group were called to participate in Jo Kwon's 2AM's music video "I'm Da One".
First songs, concerts, awards.
When they created their YouTube channel, BANGTANTV, and their blog, they began to post some of their songs such as Rap Monster by RM and All I Do Is Win, School Of Tears, and Graduation. Gradually, they created other accounts on social networks that allowed them to be closer to their followers. They promoted their album 2 Cool 4 Skool, which included songs like No More Dream and We Are Bulletproof Pt.2. The song of the moment was N.O. At the end of the year, they would receive their first award as "Best New Artist of the Year" at the fifth edition of the Melon Music Awards. In the future, they began to win more awards such as the Golden Disk Awards, Seoul Music Awards and Gaon Chart K-Pop Awards. They gave a concert called 7 See Concert in Thailand. They participated in the First Japan Showcase in Tokyo, attended by 6,500 people.
2014 – Release of the album "Skool Luv Affair"
On February 12, 2014, Skool Luv Affair was released, which would complete the group's trilogy about school. Their song "No More Dream" occupied the number 4 spot on Billboard Japan's Top Single Sales. Over 32,000 units were sold in the first week. At the end of June 2014, they embarked on a trip to the United States to record their new studio album. Taking advantage of their stay, they filmed the reality show "American Hustle Life." The show began airing in July on the Mnet channel. This further boosted their career and allowed them to give some concerts in countries such as Germany, Sweden, Brazil and Chile.
Nomination for Best Korean Artist
In November, they were nominated for the MTV Europe Music Awards as Best Korean Artist. They managed to release their first full Japanese album, Wake Up. They also won the World Rookie Award at the Gaon Chart K-Pop Awards and two awards at the Japan Gold Disc Awards. To share their musical work, they carried out their First Japanese Tour Wake Up: Open Your Eyes. It took place in Tokyo, Osaka, Nagoya and Fukuoka. They began the second part of the BTS Live Episode II tour. During the summer, they also held a fan meeting tour in Japan, which 18,000 fans attended.
"The fame: Fire, Wings, and Love Yourself"
In October, they won the award for Best South Korean Artist at the MTV Europe Music Awards. Afterwards, the group promoted the single "Fire," and the music video for the song received ten million views on YouTube in 75 hours. Additionally, Gaon Chart declared that the album had achieved a large amount in sales. As a result, the group became the first South Korean artist to enter the Billboard 200 with three albums. Their album "Wings" was the first South Korean album to enter the UK Album Chart. They received recognition from their government for their work as promoters of South Korean culture in the world.
2017 – 2018 – International tours.
At the beginning of 2017, BTS carried out their Live Trilogy Episode III: The Wings Tour. They were the first K-pop group to perform at the American Music Awards, which increased their international popularity. In the middle of the year 2017, they released their second compilation album Love Yourself: Answer. They also released the music video for their new single IDOL, and a version with Nicki Minaj's participation.
In August 2018, the group began the BTS World Tour: Love Yourself. Shortly after, their collaboration with Steve Aoki, Waste It on Me, was released. In November, Love Yourself: Answer and Mic Drop remix were certified gold and platinum respectively. On November 15th, Burn the Stage: The Movie was released, a documentary style film about the band that was supported and distributed by YouTube. At the end of the year, BTS would again win the Artist of the Year award at the Melon Music Awards, the MAMA and the AAA.
Current – Map of the Soul: Persona
At the beginning of 2019, it was announced that the group was ready to make their comeback with a new album and concept, which would continue in some degree what was shown in the Love Yourself era. After participating for the first time at the Grammys as presenters, the group announced the end of Love Yourself with their Speak Yourself tour. Finally, in April, the group made their comeback with Map of the Soul: Persona, an EP that would have as its intro the RM solo, Persona. Its main theme was Boy With Luv, a collaboration with Halsey.
This new work and new era is apparently inspired – like most of their albums – by various books and research. The influence of Carl Jung's thought on this new project is noteworthy. Boy With Luv was a huge success in the USA and Europe. Shortly after, the group received the Top Social Artist award from the Billboard Music Awards for the third consecutive time, as well as the Top Duo/Group award, being the first Korean group to achieve it.
Thanks to these new achievements and the success of the album, the group's popularity increased even more. They participated in The Late Show with Stephen Colbert and Good Morning America. In May, Gaon announced that Map of the Soul: Persona was the best-selling album in South Korea's history.
#BTScomeback2020
Continuing with the Map of the Soul era, at the beginning of 2020, the first previews of their next album Map of the Soul: 7 appeared, which was scheduled for February 21, 2020. On January 9, the album's intro, Suga's solo Shadow, was released, followed later by the first single Black Swan. After its release, Black Swan became a worldwide trend. Later, on February 2nd, they released the outro Ego, performed by J-Hope, and on February 12th, the concept photos of the album were revealed, revealing the sub-units.
Released on February 21, 2020, Map of the Soul: 7 contains 20 songs, including those already released, Black Swan, Ego and Shadow, and songs featured in Map of the Soul: Persona (Persona, Dionysus, Make It Right, Boy with Luv, etc.). The album also features solos My Tyme (Jungkook), Inner Child (V), Moon (Jin) and Filter (Jimin) and themes by sub-units Ugh! (RM, J-Hope and Suga), 00:00 (Zero O'Clock) (Jimin, Jk and V) and Jamais Vu (Jin, J-Hope and JK). The album also includes a collaboration with Sia and a theme co-written by Troye Sivan, Louder Than Bombs.
What charitable events has BTS participated in?
BTS has participated in various charity events. They were at Naver in the collaboration campaign of a charity organization that promotes organ donation, the registration of stem cell donation, support with medical expenses for patients and blood banks. They helped several families affected by the Sewol ferry disaster in 2014. In total, BTS officially launched their Love Myself campaign in partnership with UNICEF, to protect and support children and teenagers who are victims of domestic and school violence, as well as sexual crimes around the world. Along with other celebrities, they made a video Dream Still Lives, as a tribute to Stevie Wonder and Martin Luther King Jr. They gave a short speech at Generation without Limits. The purpose of this project is to provide quality education and training for young people.
BTS discography
Notable collaborations
Albums
Dark & Wild (2014)
Wings (2016)
Love Yourself: Tear (2018)
Map of the Soul: 7 (2020)
Japones: Wake Up (2014), Youth (2016) y Face Yourself (2018)
EPs
O!RUL8,2? (2013)
Skool Luv Affair (2014)
The Most Beautiful Moment in Life, Part 1 (2015)
The Most Beautiful Moment in Life, Part 2 (2015)
Love Yourself: Her (2017)
Map of the Soul: Persona (2019)
Compilation albums
The Most Beautiful Moment in Life: Young Forever (2016)
The Best of BTS: Korea Edition (2017)
Love Yourself: Answer (2018)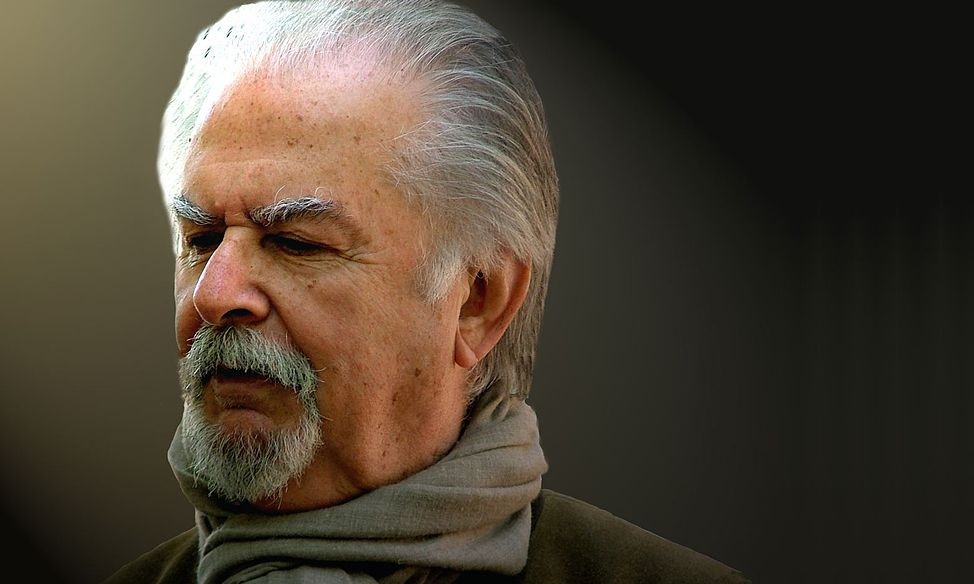 Fernando Botero Biography
Fernando Botero Angulo (April 19, 1932 – September 15, 2023) was a sculptor, painter, muralist, and draftsman, hailing from Medellín, Antioquia, Colombia. He was a Colombian artist known and celebrated for infusing a substantial volume to human and animal figures in his works.
Early Years and Beginnings
Fernando Botero was born into an affluent Paisa family, composed of his parents, David Botero and Flora Angulo, along with his older brother Juan David, who was four years his senior, and his younger brother, Rodrigo, who would be born four years after Fernando, in the same year that their father passed away. In 1938, he enrolled in primary school at the Ateneo Antioqueño and later entered the Bolivariana to continue his high school education. However, he was expelled from the institution due to an article he published in the newspaper El Colombiano about Picasso, as well as his drawings that were considered obscene. As a result, he graduated from high school at the Liceo of the University of Antioquia in 1950.
In parallel to his studies, Fernando attended a bullfighting school in La Macarena at the request of one of his uncles. However, due to an issue related to bullfighting, Botero left the bullring and embarked on a journey into painting. In 1948, he held his first exhibition in Medellín. Two years later, he traveled to Bogotá where he had two more exhibitions and had the opportunity to meet some intellectuals of the time. He then stayed at Isolina García's boarding house in Tolú, which he paid for by painting a mural. Once again in Bogotá, he won the second prize at the IX National Artists Salon with his oil painting "Facing the Sea".
"Ephemeral art is a lesser form of expression that cannot be compared to the concept of art conceived with the desire for perpetuity. What many people fail to understand is that Picasso is a traditional artist"- Fernando Botero
Due to the prize from the IX Salon and the sale of several of his works, Fernando Botero traveled to Spain in 1952 to enroll at the Royal Academy of Fine Arts of San Fernando in Madrid. There, he lived by selling drawings and paintings in the vicinity of the Prado Museum. In 1953, he went to Paris with filmmaker Ricardo Irrigarri, and later, they both traveled to Florence. Here, he entered the Academy of San Marco, where he was heavily influenced by Renaissance painters such as Piero della Francesca, Titian, and Paolo Uccello.
Career and Personal Life
In 1955, Botero returned to Colombia to hold an exhibition featuring several of his works created during his time in Europe, but it was met with a lukewarm reception from the public.
In 1956, he married Gloria Zea, with whom he would later have three children: Fernando, Juan Carlos, and Lina. The couple traveled to Mexico City, where Fernando Botero was eager to see the works of Mexican muralists, but this experience left him disillusioned. Consequently, he began searching for his own artistic style, drawing influence from both the Mexican artist Rufino Tamayo and the Colombian artist Alejandro Obregón. In this quest, he started experimenting with volume, initially in still lifes, and gradually extending this approach to other elements.
In 1957, he successfully exhibited in New York, showcasing his new artistic sensibility. The following year, he returned to Bogotá, where he was appointed as a professor at the School of Fine Arts at the National University of Colombia. He presented his work "La Camera Degli Sposi" at the X Colombian Artists Salon, winning the first prize and becoming the country's most prominent painter. This piece sparked some controversy as it was initially censored for being almost a parody of Andrea Mantegna's "La Cámara de los Esposos". However, it was later reinstated in the exhibition on the advice of Marta Traba. Subsequently, Fernando Botero exhibited his works in various spaces in the United States, where a businessman from Chicago purchased "La Camera Degli Sposi".
"Fernando Botero and his works are the finest ambassadors of our country in this land of navigators and discoverers, of poets and fado singers"- Juan Manuel Santos
In 1960, Botero separated from Gloria Zea and traveled to New York. He led a modest life here as the New York art scene was primarily inclined towards abstract expressionism. Consequently, Botero was influenced by artists like Pollock, which led him to experiment with color, brushwork, and format, to the point of nearly abandoning his distinctive style characterized by the manipulation of volume. Aware of this, Botero returned to his usual style of flat colors and figurative representations.
Starting in 1962, he began a series of exhibitions in both Europe and the United States, as well as in Colombia. By 1970, the year his son Pedro was born to his second wife, Cecilia Zambrano, Fernando Botero had already become the world's most sought-after sculptor. However, in 1974, his son Pedro tragically died in a traffic accident, leading to his second divorce and leaving significant marks on his artistic endeavors.
In 1978, the Colombian painter married Sophia Vari, a renowned Greek artist with whom he shared a significant part of his life, until sadly, she passed away in May 2023.
Since 1983, Fernando Botero has been exhibiting his works and donating them to various cities around the world. As a result, we can find his pieces in the streets of Medellín, Barcelona, Oviedo, Singapore, and Madrid, among others. In 2008, the Autonomous University of Nuevo León in Mexico conferred upon him an honorary Doctorate.
Death
Renowned Colombian artist, Fernando Botero, died on September 15, 2023, in Monaco at the age of 91 due to pneumonia. His artistic legacy will endure forever. In his hometown, seven days of mourning were declared.
Top 10 Famous works by Fernando Botero
Some of the most recognized works by Colombian painter and sculptor Fernando Botero:
"Pedrito on Horseback" / "Pedrito a Caballo" (1974): This is an oil painting on canvas measuring 194.5 cm x 150.5 cm. For Botero, this work is his masterpiece and a refuge during a personal tragedy. The child depicted is Pedro, his son from his second marriage, who tragically passed away in an accident when he was young.
"Mona Lisa at 12 Years Old" / "Mona lisa a los 12 años" (1978): This piece stands out as a unique version of Leonardo da Vinci's famous painting, the Mona Lisa. Painted in oil on canvas and measuring 183 cm x 166 cm, Botero incorporates his characteristic style of voluptuous and rounded figures into this work, which has become one of his most distinctive pieces.
"Woman's Torso" / "Torso de Mujer" (1986): It is a majestic bronze sculpture that rises to an impressive height of approximately 2.48 meters. It is often affectionately referred to as "La Gorda" ("The Fat One"). This artwork finds its home in Parque de Berrío, located in the captivating city of Medellín.
"Woman with Mirror" / "Mujer con Espejo" (1987): An imposing bronze sculpture weighing 1000 kg. It is located in Plaza de Colón, in the heart of Madrid, Spain. The artwork captivates the gaze with the portrayal of a woman peacefully lying face down on the ground, holding a mirror in her hands. Her expression reflects deep introspection and enigmatic melancholy.
"The Orchestra" / "La Orquesta" (1991): In this oil on canvas artwork, measuring 200 cm x 172 cm, Botero presents a band of musicians with a singer, all immersed in a spirit of celebration. The artist aims to convey a sense of harmony and joy through his portrayal.
"Woman Smoking" / "Mujer Fumando" (1994): It is a creation executed in watercolor, spanning dimensions of 122 cm x 99 cm. In this work, Maestro Botero skillfully captures the essence of a woman elegantly holding a cigarette between her fingers. His meticulous focus on voluptuous forms, posture, and the serene expression of the figure masterfully combine to emphasize the sensuality and profound intimacy of the moment captured in the artwork.
"Man on Horseback" / "Hombre a Caballo" (1996): This bronze sculpture is one of the most iconic works in the artist's career. It depicts a rider in a majestic and proud posture. Over the years, this imposing work has been exhibited in multiple cities around the world, solidifying its place as a prominent piece in the sculptor's body of work.
"The Horse" / "El Caballo" (1997): This iconic sculpture showcases a horse of majestic presence and a distinctive rounded form, sculpted in bronze and measuring approximately 3 meters in height. This masterpiece reflects Botero's profound passion for horses while also serving as a powerful representation of the mythical Trojan Horse.
"The Death of Pablo Escobar" / "La muerte de Pablo Escobar" (1999): This artwork, created using the oil on canvas technique, has dimensions of 58 cm x 38 cm. While not considered a masterpiece, this artistic piece represents one of the most significant moments in Colombia's history. Fernando Botero captures, in his distinctive style, the moment of the death of the drug lord Pablo Escobar, addressing issues related to violence and criminality that have marked the country's history.
An interesting detail is that, although Pablo Escobar admired Fernando Botero's art, it cannot be said that the admiration was mutual. The painter created two works depicting the death of the drug trafficker.
"Boterosutra Series" / "Serie Boterosutra" (2011): This work by Botero is part of an erotic art collection called Boterosutra, marking a milestone in the history of Colombian art as the first artistic representation of sexual intimacy between lovers. This series comprises around 70 small-sized pieces created using various techniques, including colored drawings, watercolors, brushstrokes, and also black and white, all of which constitute one of the most contemporary works by the painter.