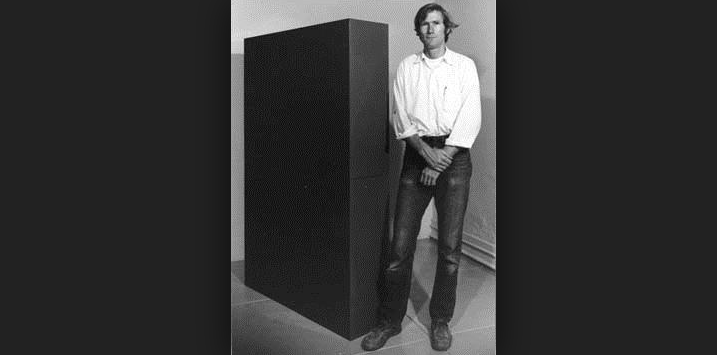 John Harvey McCracken Biography
John Harvey McCracken (December 9, 1934 – April 8, 2011) minimalist artist. He was born in Berkeley, California, United States. He excelled in sculpture and was a reference to the Minimalist Movement. He dedicated four years of his youth to serve in the United States Navy. Subsequently, he entered the California School of Arts and Crafts in Oakland.
Obtaining a BFA in 1962 and completing most of the work for an MFA. Academic life allowed him to meet characters like Gordon Onslow Ford and Tony DeLap. He was hired at several recognized universities where he taught different art subjects, worked at the University of California, School of Visual Arts, University of Nevada, University of California, Santa Barbara, among others.
His first sculptural work was done with the minimalists John Slorp and Peter Schnore, and the painters Tom Nuzum, Vincent Perez, and Terry StJohn. Dennis also known Oppenheim, enrolled in the MFA program at Stanford. He began to experiment with increasingly three-dimensional canvases, McCracken began producing art objects made with industrial techniques and materials such as plywood, spray lacquer, pigmented resin, resulting in striking minimalist works with highly reflective and soft surfaces. He applied similar techniques in the construction of surfboards.
Later, McCracken was part of the Light and Space movement composed by artists such as James Turrell, Peter Alexander, Larry Bell, Robert Irwin, and others. The biggest influences of the art circle were Barnett Newman and the minimalists like Donald Judd, Dan Flavin, and Carl Andre. Thanks to this space, his sculptural work began to walk between the material world and design. He was the first to conceive the idea of ​​the plank. The artist combined aspects of painting and sculpture in his work and many experimented with impersonal and elegant surfaces. In addition to the planks, the artist also created independent wall pieces and sculptures with different shapes and sizes, worked in highly polished stainless steel and bronze.
In McCracken's work, it is usual to see solid colors in bold with its highly polished finish, it is a way that takes work to another dimension. His palette included pink gum, lemon yellow, deep sapphire and ebony, which he applied as a monochrome. He also made objects of stained wood, highly polished bronze and reflective stainless steel. For several years he relied on Hindu and Buddhist mandalas to make a series of paintings, they were exhibited at Castello di Rivoli in 2011.
His wife was the artist Gail Barringer, she revived to a certain extent her husband's artistic career, and earned her the recognition of a younger generation of artists, merchants, and curators. Unfortunately, he died on April 8, 2011. Years before, his work had been honored in Documenta 12 in Kassel.
EXHIBITIONS
"Primary structures" in the Jewish Museum (1966)
"American sculpture of the sixties" at the Los Angeles County Museum (1967).
"Inverleith House" at the Royal Botanic Garden Edinburgh (2009)
AUCTION
His top ten auction prices exceed $ 200,000, including his high auction mark for a Black Plank, in polyester resin, fiberglass and plywood, which sold for $ 358,637 at Phillips de Pury & Company London in June 2007. More recently, Flash (2002), a red-board piece of firefighters, sold for $ 290,500 at Christie's New York in 2010.
WORKS
Nine Planks V, Blue column, Plank, Don't tell me when to stop, Mykonos, Pyramid, Blue Post and Dintel I, Love in Italian, Right, Blue Post and Dintel, Yellow pyramid, The Absolutely Naked Fragrance, Violet Block in two parties, you won't know which one until you've been to All of Them, Red Plank, Ala (Aile), among others.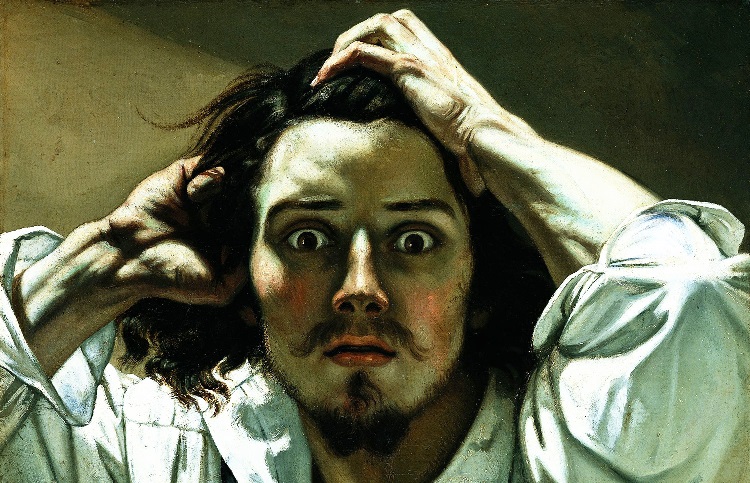 Biography of Gustave Courbet
Gustave Courbet, Jean Désiré Gustave Courbet (1819-1877) was a painter. Courbet was born in the French town of Ornans. His parents and family were landowners in Ornans. Courbet was influenced by his parents to study law, but his true passion was drawing. Therefore, while studying law, he began drawing under the tutelage of a student named Flajoulot. When he turned 20, he withdrew from his law studies and moved to Paris to complete his artistic training with the teachings of Steuben, Bonvin, and Père Baud, a student of Gros. There he became interested in the works of Chardin, the Le Nain brothers, and the Spanish painters Ribera, Zurbarán, Murillo, and Velázquez.
Based in Paris since 1839, he delved into the Realist painting trend of the 19th century. He studied at the Swiss Academy and extensively analyzed the works of some artists from the Flemish, Venetian, and Dutch schools of the 16th and 17th centuries. He achieved artistic maturity when he discovered the works of Rembrandt on a trip he took to the Netherlands in 1847. From then on, works such as L'après diner a Ornans (1849), El entierro en Ornans (1849) or Los paisanos de Flagey volviendo del campo (1850) emerged, where the characters are represented with all their vulgarity or a compromising sensuality.
Courbet's works caused a stir and controversy because the public was faced with a new realistic vision of everyday events. Additionally, his style as a revolutionary and provocative man, follower of the anarchist philosophy of Proudhon, and participant in the 1871 Paris Commune, led to his imprisonment for six months, until he sought refuge in Switzerland in 1873. All of this scandalized the public, who often criticized him but also admired him. His self-portraits were based on Romanticism. In 1846, he wrote a manifesto against Romantic and neoclassical tendencies with Bouchon. Courbet's realism was a protest against the sterile academic painting and exotic motifs of Romanticism. He focused on the revolutionary environments of the 19th century.
He traveled to Holland to study the works of Hals and Rembrandt and participated indirectly in the military uprising. During this period, two of his most important realist works were created: The Burial at Ornans and The Stone Breakers, this work was lost due to World War II. Courbet's paintings elicited all types of comments due to their realistic portrayal of the lives of ordinary people. After the coup d'etat of Louis Napoleon Bonaparte in 1852, the painter returned to his hometown.
While there, Courbet opened his own exhibition titled "Realism." It was born as a protest against the rejection of his works at the Paris Universal Exhibition in 1855. The central work was the enormous painting: "The Painter's Studio" (1855). It was presented as a "realistic allegory." Later, other figure and portrait paintings emerged: "Ladies by the Seine" (1857), the self-portrait "The Cellist" (1849) and "The Beautiful Irishwoman" (1866). The artist also created works related to the sea, landscapes of forests and mountains with their fauna, flowers and still lifes.
Courbet became a representative of the emerging realism of the time. Courbet was described as a conceited man, who claimed to be the most handsome and seductive of humans, due to his Assyrian profile, he boasted of his ability to illuminate new forms of truth and beauty to end the outdated trends of Paris. For this reason, we can understand why he was such a controversial painter and was often hated. Nevertheless, the magnificent works that this painter conceived during his life could not be denied.
Let's return to The Burial at Ornans (1849), it is his work of greatest dimensions and complexity, he wanted to bring a huge fragment of rural reality from his land to the refined environment of Paris. This composition can be seen as disordered and with little hierarchy. Courbet manages to make the viewer sit at the same level as the villagers of Ornans and symbolically attend the funeral of a humble peasant. In addition, the diversity of individual expressions tries to make a critical description and a study of the social categories of a population. This work is admired for its formal and coloristic stylization, and its horizontal composition.
Another great work of this French painter is Bonjour, monsieur Courbet (1854). The painting shows in great detail the local environment, as well as the light and characters, reflecting a real event with great objectivity. This painting has become a kind of standard-bearer of realistic art for many artists in recent decades. Courbet broke the mold with the work Señoritas a orillas del Sena (1857), because the Parisian public was used to paintings on mythological or historical themes; on the contrary, in Courbet's canvas, the two women represented in showy clothes are two prostitutes resting by the river.
Also impressive was the way it was painted, in opposition to the tastes and rules of the time; the thick brushstrokes, the color tones and the disregard for the canons of beauty. In that work both the composition and the color, want to reflect reality, each of the elements reflect the same importance, transmitting a certain sense of imperceptible objectivity. Courbet showed total uninhibitedness in front of the female sex. A reflection of this is the work The Origin of the World (1866), was made by order of Bey, this was the most transgressive painting of the 19th century.
Other paintings by this French painter include: Self-Portrait with Black Dog (1842), The Desperate Man (1845), The Meeting (1854), The Painter's Studio (1855), Woman with Parrot (1866), The Trout (1871) among others. These are just a few of the many works that this artist left for posterity and for future generations interested in realistic art. Courbet's radical stance, reflected in the realm of politics, specifically with the Paris Commune, led to him being accused of participating in the demolition of the Vendôme Column. He had to go into exile in 1875 in Switzerland, where he died two years later in solitude and poverty.