Luciano Benetton Biography
Luciano Benetton (May 13, 1935) Born in Ponzano, Treviso, Italy. An Italian businessman and fashion designer, co-founder of the Benetton Group company, one of the most popular and important fashion companies in the world. After working for several years as a clerk in a clothing store, Benetton ventured as an entrepreneur selling the garments her sister made. When he won recognition, he created with his brothers the firm Fratelli Benetton (1965), with which he expanded and ventured into various commercial sectors linked to the world of fashion, such as perfumery. Under his command, the company became famous in the nineties for the publication of a series of controversial advertisements directed by Oliviero Toscani. He entered politics in the 1990s and left the company in charge of his son in 2012.
FAMILY AND BEGINNINGS
Born in an Italian province with an extensive textile tradition, Benetton had as a father a small businessman who died of malaria in 1945, having emigrated to Africa to work as a truck driver. Benetton, who at that time was only nine years old, left school to work and be able to support his mother and three sisters. He got a job as a clerk in a fabric and clothing store, where he stayed for several years. In 1955, a young twenty-year-old Benetton proposed to his sister, who at the time worked weaving clothes for a workshop, who worked together and created their own business, she would cook and sell her work in various stores.
With little money the two of them started their project and understanding that they had to sacrifice their comfort to grow, they sold some of their personal items, such as a bicycle, a guitar and other objects of little value, with which they collected the money to buy their first machine to knit. At that time, his sister Giuliana spent more than 18 hours in front of the machine, creating her first jerseys, which Luciano initially sold at the store she worked on and shortly thereafter began promoting them in other stores, gradually winning a clientele faithful. Determined to grow the business, Benetton created his own sample and presented it to various merchants in the town, in a short time getting his first large order, which consisted of 700 garments.
As the demand progressively increased, the brothers began to expand and hire more artisan employees, making themselves known in the region for their work and quality. Thanks to their hard work and the recompense they had, they founded in 1965 the commercial firm Fratelli Benetton, together with their brothers Gilberto and Carlo. The four brothers continued to work and publicize the brand, which in a short time became one of the best-known clothing companies in the country. By the end of the 1960s, the company opened its first headquarters abroad, establishing a store in Paris.
LUCIANO BENETTON'S PATH
After creating his signature Fratelli Benetton with his three brothers (Giuliana, Gilberto, and Carlo), Benetton took command of the company in 1974, at which time the company was known nationally and internationally. By the mid-1970s, the Benetton group was a multinational that had nine factories, five in its country and four abroad (Scotland, Spain, the United States, and France). Over the years the company continued to grow and to reach more than 1,300 stores abroad by the end of the 1980s. In addition to stores in the United States, Spain, France, and Scotland, they had stores in Bucharest (Romania), Prague (Czech Republic) and Budapest (Hungary). Each year the group sold more than seventy million garments and earned more than 152,000 million pesetas, trading on the stock exchanges in Frankfurt, Tokyo and New York (Wall Street). These gains made him one of the most prominent textile sector entrepreneurs of the time, along with great personalities such as Amancio Ortega and Isak Andic.
Understanding that the business needed to diversify to continue growing, Benetton launched a bathroom line, created a perfume manufactured by Hermés and designed a financial holding company called Edizione, which diversified in infrastructure, beverages, food, real estate, and agriculture. In a short time Edizione bought Nordica, a renowned sporting goods and clothing company for it, with which it was not only established as one of the most relevant companies in Italy, but also as one of the most complete fashion companies in the world (casual clothes, sports clothes and work clothes, etc).
The company's success was affected in the 1990s, with the publication of a series of controversial commercials directed by photographer Oliviero Toscani. In the ads you could see a newborn baby covered in blood, a nun kissing a priest and a family accompanying a dying young man with AIDS. Although the campaign was designed to make the viewer reflect on the importance of the other, human rights and miscegenation, the message was lost and the viewers were scandalized, criticizing the firm for the proposal. Criticism continued when Benetton appeared naked covering her private parts in a newspaper to announce the Clothing Redistribution Project campaign, a charitable operation that sought to collect used clothing and send it to the Third World.
Although he was harshly criticized for his campaigns and eccentricity, Benetton entered politics in 1992. He obtained a seat in the Senate as a member of the Italian Republican Party, however, his passage through it was overshadowed by the emergence of the investigation against him for the bankruptcy of Fiorucci. Leaving politics and focused on business, Benetton secured a large number of properties in Argentina, becoming one of the most important landowners in the country. By the end of the 1990s, the company had expanded, earning more than 300,000 million pesetas a year. In the new millennium, he included in his business his sons Alessandro and Rocco, who were in charge of the company at his departure in 2012. The story of this renowned designer and businessman was collected in the Benetton autobiography, the color of success (1991).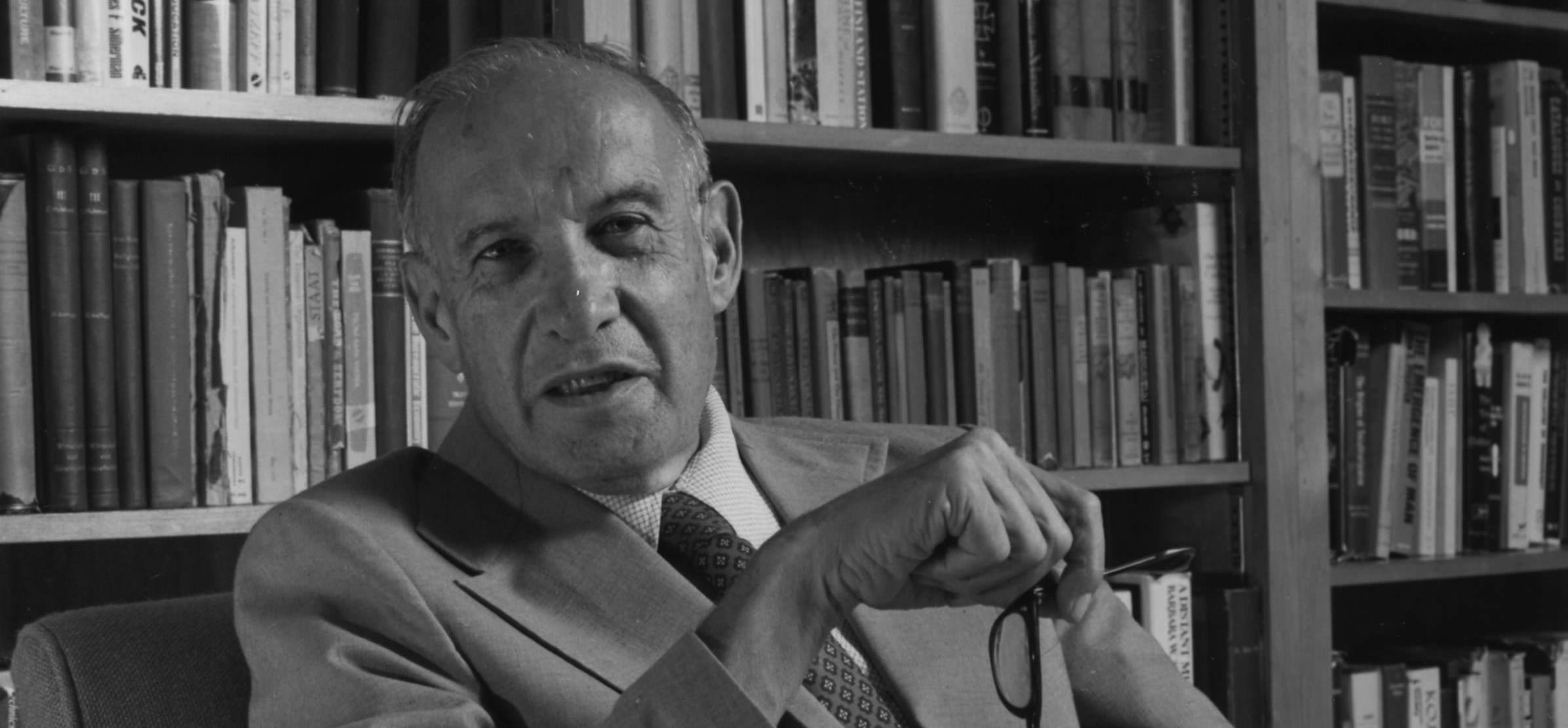 Peter Drucker biography
Peter Drucker (November 19, 1909 – November 11, 2005) writer, consultant, entrepreneur, and journalist. He was born in Vienna, Austria. He is considered the father of the Management to which he devoted more than 60 years of his professional life. His parents of Jewish origin and then converted to Christianity moved to a small town called Kaasgrabeen. Drucker grew up in an environment in which new ideas and social positions created by intellectuals, senior government officials and scientists were emerging. He studied at the Döbling Gymnasium and in 1927, Drucker moved to the German city of Hamburg, where he worked as an apprentice in a cotton company.
Then he began to train in the world of journalism, writing for the Der Österreichische Volkswirt. Then he got a job in Frankfurt, his job was to write for the Daily Frankfurter General-Anzeiger. Meanwhile, he completed a doctorate in International Law. Drucker began to integrate his two facets and for that, he was a recognized journalist. Drucker worked in this place until the fall of the Weimar Republic. After this period he decided to move to London, where he worked in a bank and was also a student of John Maynard Keynes.
Although he was a disciple of Keynes, he assured, decades later, that Keynesianism failed as an economic thesis where it was applied. Because of the ravages of Nazism and persecution of Jews, he emigrated to the United States, where he served as a professor at Sarah Lawrence College in New York, from 1939 to 1949 and simultaneously was a writer. His first job as a consultant was in 1940. He then returned to teaching at Bennington College in Vermont. Thanks to his popularity he received a position to teach in the faculty of Business Administration of the University of New York.
He was an active contributor for a long period of time to magazines such as The Atlantic Monthly and was a columnist for The Wall Street Journal. The quality and recognition of his writings assured him important contracts both as a writer and as a consultant with large companies, government agencies, and non-profit organizations in the United States, Europe, Latin America, and Asia. Quickly and surprisingly his fortune grew. Drucker served as honorary president of the Peter F. Drucker Foundation for Nonprofit Management.
In 1971, he obtained the Clarke Chair of Social Sciences and Administration at the Graduate School of Management at the University of Claremont. Now, at present Drucker is considered the most successful of the exponents in matters of administration, his ideas and terminologies have influenced the corporate world since the 40s. Drucker was the first social scientist to use the expression "post-modernity" something that caught the attention of this man is that he does not like receiving compliments. He was simple, visionary, satirical and vital.
Within his studies, he says that his greatest interest is people. His work as a consultant began in the General Motors Multinational Companies, from that moment begins to raise the theory of Management, Management trends, the knowledge society. Thanks to this theory he has published several books, these are consulted often and are fundamental for the career of business administrator. In his works, he deals with the scientific, human, economic, historical, artistic and philosophical stage.
He was founder and director of a business school that bears his name. For Drucker, it was beneficial that many of his ideas have been reformed because of the innovative way of thinking and analyzing business issues. Although approaches such as the knowledge society are the basis of the current company and the future is still maintained. He has published more than thirty books, which include studies of Management, studies of socio-economic policies and essays. Some are Best Sellers. The first book was The end of economic man (1939), The future of industrial man (1942), The concept of Corporation (1946). Later he published The Effective Executive (1985). He focused on personal effectiveness and changes in the direction of the 21st century. In 2002 the society of the future was published.
His first book caused much controversy because he talked about the reasons why fascism initiated and analyzed the failures of established institutions. He urged the need for a new social and economic order. Although he had finished the book in 1933, he had to wait because no editor wanted to accept such horrible visions. Now, Drucker has dealt with such controversial issues as individual freedom, industrial society, big business, the power of managers, automation, monopoly, and totalitarianism.
We must indicate that his analysis of the Administration, is a valuable guide for the leaders of companies that need to study their own performance, diagnose its failures and improve its productivity, as well as that of your company. Several companies have taken their approaches and put them into practice, such as Sears Roebuck & Co., General Motors, Ford, IBM, Chrysler, and American Telephone & Telegraph.
The consultant assured that there are some differences between the figure of the manager and that of the leader. For him, true leaders recognize their shortcomings as mortal beings, but they systematically concentrate on the essentials and work tirelessly to acquire the decisive competences of management. Actually, the contributions of this character in the world of administration and in the economic and social world have been significant. Drucker died on November 11, 2005, leaving a great legacy.