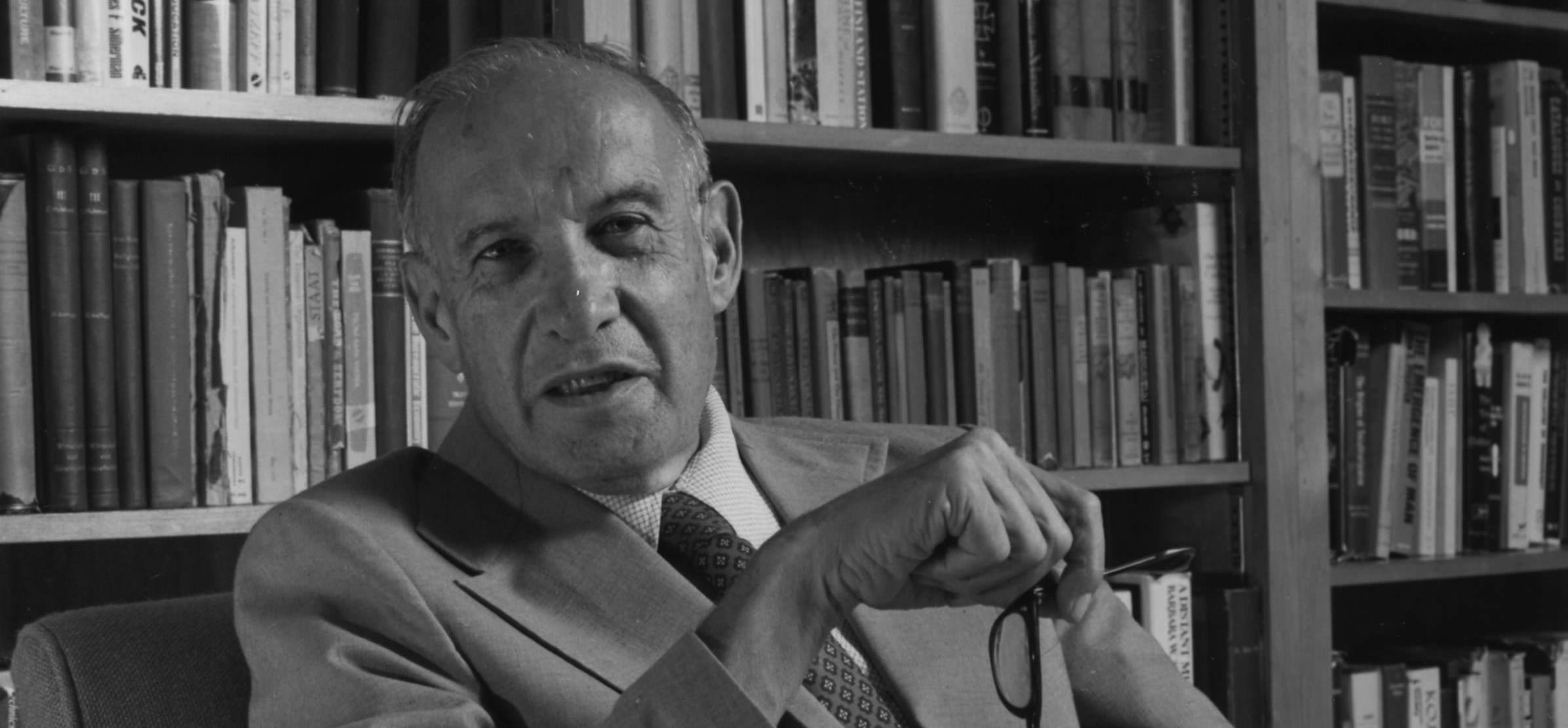 Peter Drucker biography
Peter Drucker (November 19, 1909 – November 11, 2005) writer, consultant, entrepreneur, and journalist. He was born in Vienna, Austria. He is considered the father of the Management to which he devoted more than 60 years of his professional life. His parents of Jewish origin and then converted to Christianity moved to a small town called Kaasgrabeen. Drucker grew up in an environment in which new ideas and social positions created by intellectuals, senior government officials and scientists were emerging. He studied at the Döbling Gymnasium and in 1927, Drucker moved to the German city of Hamburg, where he worked as an apprentice in a cotton company.
Then he began to train in the world of journalism, writing for the Der Österreichische Volkswirt. Then he got a job in Frankfurt, his job was to write for the Daily Frankfurter General-Anzeiger. Meanwhile, he completed a doctorate in International Law. Drucker began to integrate his two facets and for that, he was a recognized journalist. Drucker worked in this place until the fall of the Weimar Republic. After this period he decided to move to London, where he worked in a bank and was also a student of John Maynard Keynes.
Although he was a disciple of Keynes, he assured, decades later, that Keynesianism failed as an economic thesis where it was applied. Because of the ravages of Nazism and persecution of Jews, he emigrated to the United States, where he served as a professor at Sarah Lawrence College in New York, from 1939 to 1949 and simultaneously was a writer. His first job as a consultant was in 1940. He then returned to teaching at Bennington College in Vermont. Thanks to his popularity he received a position to teach in the faculty of Business Administration of the University of New York.
He was an active contributor for a long period of time to magazines such as The Atlantic Monthly and was a columnist for The Wall Street Journal. The quality and recognition of his writings assured him important contracts both as a writer and as a consultant with large companies, government agencies, and non-profit organizations in the United States, Europe, Latin America, and Asia. Quickly and surprisingly his fortune grew. Drucker served as honorary president of the Peter F. Drucker Foundation for Nonprofit Management.
In 1971, he obtained the Clarke Chair of Social Sciences and Administration at the Graduate School of Management at the University of Claremont. Now, at present Drucker is considered the most successful of the exponents in matters of administration, his ideas and terminologies have influenced the corporate world since the 40s. Drucker was the first social scientist to use the expression "post-modernity" something that caught the attention of this man is that he does not like receiving compliments. He was simple, visionary, satirical and vital.
Within his studies, he says that his greatest interest is people. His work as a consultant began in the General Motors Multinational Companies, from that moment begins to raise the theory of Management, Management trends, the knowledge society. Thanks to this theory he has published several books, these are consulted often and are fundamental for the career of business administrator. In his works, he deals with the scientific, human, economic, historical, artistic and philosophical stage.
He was founder and director of a business school that bears his name. For Drucker, it was beneficial that many of his ideas have been reformed because of the innovative way of thinking and analyzing business issues. Although approaches such as the knowledge society are the basis of the current company and the future is still maintained. He has published more than thirty books, which include studies of Management, studies of socio-economic policies and essays. Some are Best Sellers. The first book was The end of economic man (1939), The future of industrial man (1942), The concept of Corporation (1946). Later he published The Effective Executive (1985). He focused on personal effectiveness and changes in the direction of the 21st century. In 2002 the society of the future was published.
His first book caused much controversy because he talked about the reasons why fascism initiated and analyzed the failures of established institutions. He urged the need for a new social and economic order. Although he had finished the book in 1933, he had to wait because no editor wanted to accept such horrible visions. Now, Drucker has dealt with such controversial issues as individual freedom, industrial society, big business, the power of managers, automation, monopoly, and totalitarianism.
We must indicate that his analysis of the Administration, is a valuable guide for the leaders of companies that need to study their own performance, diagnose its failures and improve its productivity, as well as that of your company. Several companies have taken their approaches and put them into practice, such as Sears Roebuck & Co., General Motors, Ford, IBM, Chrysler, and American Telephone & Telegraph.
The consultant assured that there are some differences between the figure of the manager and that of the leader. For him, true leaders recognize their shortcomings as mortal beings, but they systematically concentrate on the essentials and work tirelessly to acquire the decisive competences of management. Actually, the contributions of this character in the world of administration and in the economic and social world have been significant. Drucker died on November 11, 2005, leaving a great legacy.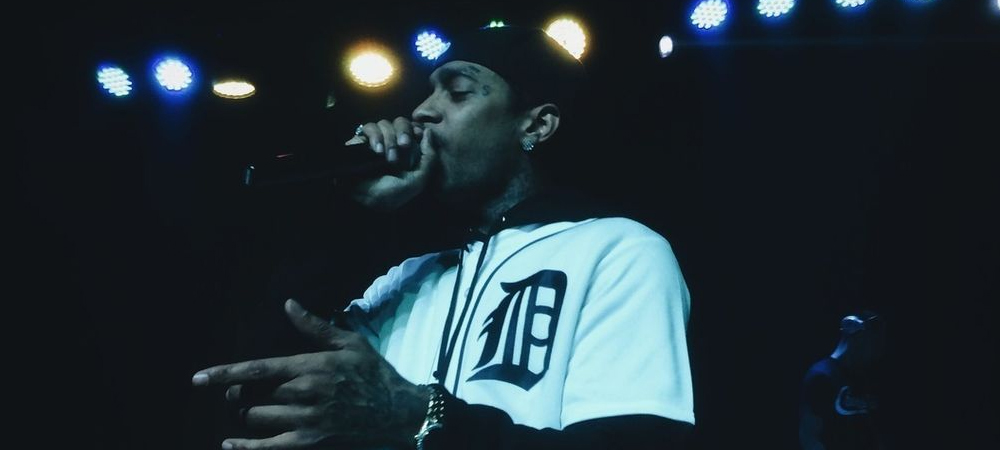 Nipsey Hussle Biography
Ermias Asghedom (August 15, 1985 – March 31, 2019), better known as Nipsey Hussle, was an American rapper, businessman, and community activist, who rose to fame in 2018 with his debut album Victory Lab. Nipsey began his career towards the mid-2000s releasing several successful mixtapes such as Slauson Boy Volume 1, Bullets Ain't Got No Name series and The Marathon. His fame came to him, along with his first Grammy nomination, with his debut album in 2018. He had previously created his label All Money In No Money Out (2010).
Following his death, he received two posthumous Grammys for the songs Racks in the Middle and Higher. He was known for his social work on behalf of the Crenshaw community.
Early years
He was born in Los Angeles, United States, on August 15, 1985. Son of Angelique Smith and Eritrean immigrant Dawit Asghedom, he grew up in Crenshaw, a neighborhood located south of Los Angeles, with his siblings Samiel and Samantha. He attended Hamilton High School but dropped out before graduating. Since he was little he looked for a way to help around the home, so over time, he began to work selling different products on the street.
After leaving school he became involved in the world of gangs, however, he turned away from it when he realized that it was not what he expected for his future. Decided then to dedicate himself to music, he sold everything that linked him to the gangs and worked for a time to buy his own production tools. After finishing his studies, he began to write and produce his own mixtapes, which he sold from a car. After finding inspiration from a trip he took to Eritrea with his father and spending time in prison, Nipsey turned fully to his career and business. He always looked for ways to start and help the community in which he grew up: giving jobs, helping students, renovating public spaces, etc …
Community activist
Nipsey was admired for his work at Crenshaw because instead of moving or investing in hedge funds, he preferred to help the community by boosting the local economy.
Career
In late 2005, Nipsey Hussle released his first mixtape, Slauson Boy Volume 1, independently, to great local success. By then he already had a fan base at the regional level, so it took him a while to sign a contract with the Epic Records and Cinematic Music Group labels. Later, the first volumes of the Bullets Ain't Got No Name series appeared, with which he expanded his popularity. Burner on My Lap, Ridin Slow, Aint No Black Superman, Hussle in the House and It's Hard out Here, were some of the songs included in the series.
By 2009, Nipsey would make a name for himself collaborating with Drake on Killer and with Snoop Dog on Upside Down. He also released Bullets Ain't Got No Name vol.3 and in 2010, he left Epic and opened his own label All Money In No Money Out. Under this label, he would soon release The Marathon, a mixtape in which hits such as Love ?, Mr. Untouchable, Young Rich and Famous and Late Nights and Early Mornings appeared. He also created The Marathon Clothing at that time, a sports and casual clothing brand that was based in his neighborhood. He then released the mixtape The Marathon Continues (2011), participated in the We Are the World 25 for Haiti campaign, and was featured in the popular XXL Magazine Annual Freshman Top Ten.
In 2013 came Crenshaw, a mixtape that would become famous because Jay-Z himself bought 100 copies for $ 100 each.
Victory Lap
After many delays, Nipsey would release his long-awaited debut album Victory Lap, on February 16, 2018, to great success. It was praised by critics and received a Grammy nomination for best rap album of the year. It was such a success that many singles entered the Billboard and Itunes charts. However, Nipsey did not enjoy much fame.
Death
Hussle was assassinated on March 31, 2019, outside his store in South Los Angeles. He was shot multiple times by a man he had previously clashed with, he was arrested and charged with murder on April 2 of the same year. After his death, many personalities expressed the pain caused by the news. It is worth mentioning that the Mayor of Los Angeles himself gave his condolences to the family, recognizing Hussle's social work in Crenshaw.
He was the partner of actress Lauren London and was the father of two children.
Sales strategies and greatest hits
Hussle was known for his sales strategies, since, he used to upload his singles in free download and then sell some limited editions for a cost of 100 to 1000 dollars. It promoted the sale of his work with campaigns such as Proud2Pay and Mailbox Money, in which he gave special incentives (autographed photos, dedication calls, tickets to his studio, and special events) to buyers. His revolutionary ideas promised him a fruitful career.
Some of his greatest hits
Rose Clique
Forever On My Fly Shit
Thas Wat Hoes Do Proud of That (with Rick Ross)
Face the world
Bless, 1 of 1
Where Yo Money At
Fuck Donald Trump
Higher
Young Rich and Famous