Personal information
Full name

James Riddle Hoffa

Birthdate

February 14, 1913

Date of death

July 30, 1975

Occupation

American labor union leader

Nationality

U.S

Spouse

Josephine Poszywak

Parents

John Hoffa and Viola Riddle
Jimmy Hoffa Biography
James Riddle Hoffa (February 14, 1913 – July 30, 1975), better known as Jimmy Hoffa, was an American union activist. A reference to the working class of the 20th century, Hoffa began his union activity at the age of 18 within the trucker union. With time, he was gaining importance and enemies. He mixed with the mob and was the leader of the most important union organization in the U.S.A., the International Brotherhood of Truckers. His actions took a toll on him and in 1967 he was arrested for bribery. In 1975, he disappeared after having dinner at a Detroit restaurant. To date, it is unknown what happened or where his body is. His disappearance was portrayed in Scorsese's The Irishman.
Early years
He was born in Brazil, Indiana, on February 14, 1913. James was the son of John Hoffa and Viola Riddle. His father passed away when he was 7 years old, of Irish descent and working as a miner. When the dad died, the family moved to Detroit, where Hoffa lived the rest of his life. He studied until he was 14 years old and began working as a teenager, to help the family. At the age of 18, he began to participate in the union demonstrations of the truck driver's union, and over time he gained recognition. However, Hoffa had never driven a truck.
Jimmy Hoffa, the truckers, and the mob
Despite his clear inexperience, Hoffa managed to earn the respect of all road workers thanks to his charisma and effective acting. He was thus elected president of the famous International Brotherhood of Truckers or "Teamsters" in 1957. From then on he would be known for his aggressive methods and connections with the Cosa Nostra (Italian mafia). It is known that Jimmy used the mob to gain notoriety and destroy his competitors, while the union served as a front to clean up dirty money from the mob.
As time went by, his relationship with Cosa Nostra became increasingly evident, becoming the target of various investigations (fraud, conspiracy, evasion, extortion, laundering…). Behind them was the prosecutor Robert Kennedy, who later became a solicitor, his sole objective being the capture of Hoffa. Although he managed to leave the courts unscathed on several occasions – thanks to his intimidation and bribery strategies – he was finally locked up in 1967.
Hoffa had faced justice several times, so the confinement did not scare him, he planned to continue running the union and all its businesses from jail, leaving someone manageable in command. But this did not turn out as he expected, his puppet rebelled and the mafia took advantage of his confinement to expand their business with more facilities. It was clear that everyone was better off without Hoffa at the helm.
The disappearance of Jimmy Hoffa
In 1971 his sentence was commuted and Hoffa returned to work, he tried to regain his place and strength, but had little luck, because the mafia was clear that the business was better without him. The day he arrived, on July 30, 1975, he was summoned by Anthony Provenzano and Anthony Giacalone, two gangster bosses who were tired of his instance. They summoned him to a restaurant in Detroit, but never showed up, Hoffa waited for more than an hour and then got into a car, disappearing ever since. Nobody saw him again.
Jimmy was powerful, but he had made many enemies and was in the crosshairs of the mob, making his disappearance one of the most famous of the 20th century. His body was never found and in 1982 he was presumed dead. Although over time many took credit for his disappearance (and his death) from him, little is known for sure.
One of the possible culprits is perhaps Frank Sheeran, the Irishman, Hoffa's henchman, who, pressured by the gangsters, would have killed the union leader. According to Sheeran's version, that day he would have taken Hoffa to a house, where he shot him three times, and then moved his body to a still uncertain place.
His body and his disappearance became one of the best-known mysteries of the time. To date, the fate of his body is unknown. Many say it is buried, others that it was dismembered and thrown into a river, and others that it was compacted. There were many complaints about the discovery of his body, but all false.
His legacy was continued by his son, the current head of the International Brotherhood of Truckers, James P. Hoffa.
He was married to Josephine Poszywak and was the father of James P. Hoffa and Barbara Ann Crancer.
On July 30, 1982, he was declared legally dead.
Scorsese's The Irishman
Scorsese's The Irishman premiered on Netflix in 2019. The film follows Hoffa's hitman and right-hand man, Frank Sheeran, as he thus narrates his story and participation in the disappearance of Hoffa. In the film, Hoffa is played by Al Pacino, while Sheeran and the prosecutor Kennedy are played by Robert De Niro and Jack Huston.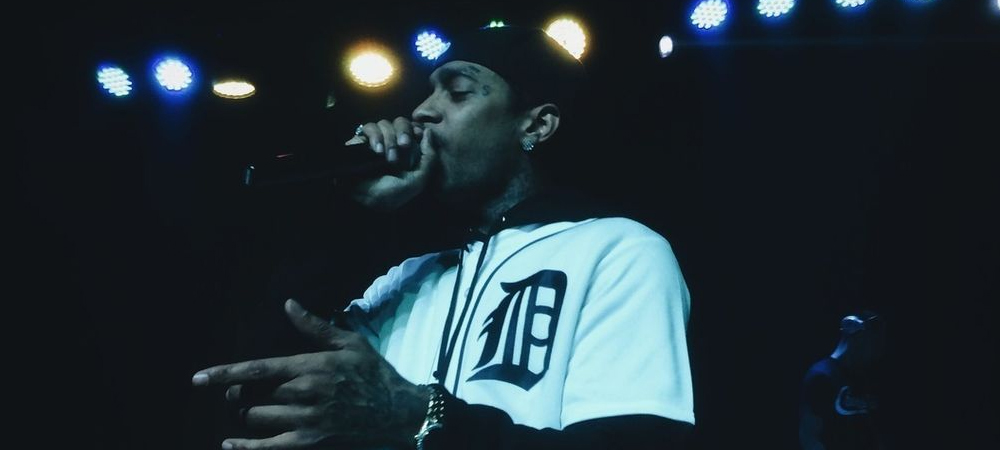 Nipsey Hussle Biography
Ermias Asghedom (August 15, 1985 – March 31, 2019), better known as Nipsey Hussle, was an American rapper, businessman, and community activist, who rose to fame in 2018 with his debut album Victory Lab. Nipsey began his career towards the mid-2000s releasing several successful mixtapes such as Slauson Boy Volume 1, Bullets Ain't Got No Name series and The Marathon. His fame came to him, along with his first Grammy nomination, with his debut album in 2018. He had previously created his label All Money In No Money Out (2010).
Following his death, he received two posthumous Grammys for the songs Racks in the Middle and Higher. He was known for his social work on behalf of the Crenshaw community.
Early years
He was born in Los Angeles, United States, on August 15, 1985. Son of Angelique Smith and Eritrean immigrant Dawit Asghedom, he grew up in Crenshaw, a neighborhood located south of Los Angeles, with his siblings Samiel and Samantha. He attended Hamilton High School but dropped out before graduating. Since he was little he looked for a way to help around the home, so over time, he began to work selling different products on the street.
After leaving school he became involved in the world of gangs, however, he turned away from it when he realized that it was not what he expected for his future. Decided then to dedicate himself to music, he sold everything that linked him to the gangs and worked for a time to buy his own production tools. After finishing his studies, he began to write and produce his own mixtapes, which he sold from a car. After finding inspiration from a trip he took to Eritrea with his father and spending time in prison, Nipsey turned fully to his career and business. He always looked for ways to start and help the community in which he grew up: giving jobs, helping students, renovating public spaces, etc …
Community activist
Nipsey was admired for his work at Crenshaw because instead of moving or investing in hedge funds, he preferred to help the community by boosting the local economy.
Career
In late 2005, Nipsey Hussle released his first mixtape, Slauson Boy Volume 1, independently, to great local success. By then he already had a fan base at the regional level, so it took him a while to sign a contract with the Epic Records and Cinematic Music Group labels. Later, the first volumes of the Bullets Ain't Got No Name series appeared, with which he expanded his popularity. Burner on My Lap, Ridin Slow, Aint No Black Superman, Hussle in the House and It's Hard out Here, were some of the songs included in the series.
By 2009, Nipsey would make a name for himself collaborating with Drake on Killer and with Snoop Dog on Upside Down. He also released Bullets Ain't Got No Name vol.3 and in 2010, he left Epic and opened his own label All Money In No Money Out. Under this label, he would soon release The Marathon, a mixtape in which hits such as Love ?, Mr. Untouchable, Young Rich and Famous and Late Nights and Early Mornings appeared. He also created The Marathon Clothing at that time, a sports and casual clothing brand that was based in his neighborhood. He then released the mixtape The Marathon Continues (2011), participated in the We Are the World 25 for Haiti campaign, and was featured in the popular XXL Magazine Annual Freshman Top Ten.
In 2013 came Crenshaw, a mixtape that would become famous because Jay-Z himself bought 100 copies for $ 100 each.
Victory Lap
After many delays, Nipsey would release his long-awaited debut album Victory Lap, on February 16, 2018, to great success. It was praised by critics and received a Grammy nomination for best rap album of the year. It was such a success that many singles entered the Billboard and Itunes charts. However, Nipsey did not enjoy much fame.
Death
Hussle was assassinated on March 31, 2019, outside his store in South Los Angeles. He was shot multiple times by a man he had previously clashed with, he was arrested and charged with murder on April 2 of the same year. After his death, many personalities expressed the pain caused by the news. It is worth mentioning that the Mayor of Los Angeles himself gave his condolences to the family, recognizing Hussle's social work in Crenshaw.
He was the partner of actress Lauren London and was the father of two children.
Sales strategies and greatest hits
Hussle was known for his sales strategies, since, he used to upload his singles in free download and then sell some limited editions for a cost of 100 to 1000 dollars. It promoted the sale of his work with campaigns such as Proud2Pay and Mailbox Money, in which he gave special incentives (autographed photos, dedication calls, tickets to his studio, and special events) to buyers. His revolutionary ideas promised him a fruitful career.
Some of his greatest hits
Rose Clique
Forever On My Fly Shit
Thas Wat Hoes Do Proud of That (with Rick Ross)
Face the world
Bless, 1 of 1
Where Yo Money At
Fuck Donald Trump
Higher
Young Rich and Famous