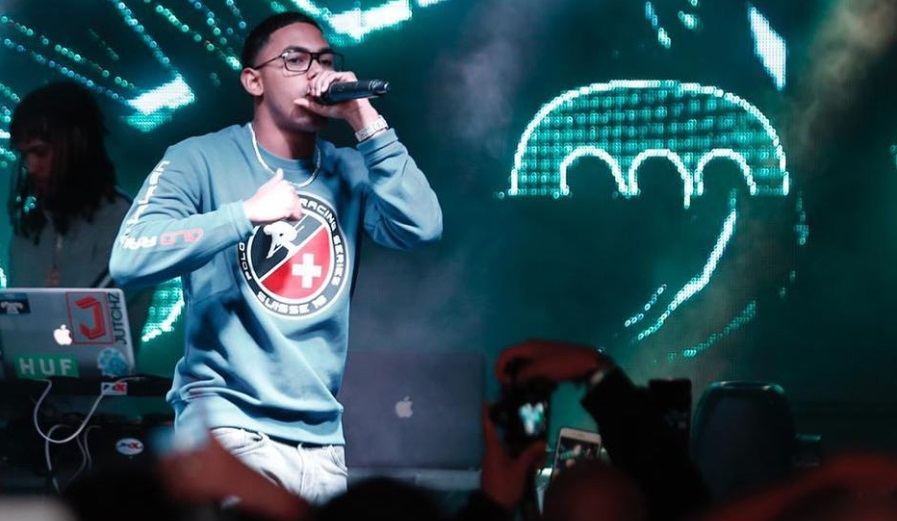 Personal information
Full name

Michael Anthony Torres Monge

Birthdate

January 15, 1994

Age
29 years old
Occupation

Rapper and songwriter

By-name

Myke Towers

Nationality

Puerto Rican

Couple

Ashley Marie Sanchez Gonzalez (since 2011)

Genders
Reggaeton, Rap, Latin trap, Hip hop
Zodiac sign
Capricorn
Biography in other languages
Biography of Myke Towers
Michael Torres, known by his artistic name Myke Towers, is a Puerto Rican rapper and songwriter born on January 15, 1994 in Río Piedras, Puerto Rico. In 2017, he slightly modified his name from Mike Towers to Myke Towers as a tribute to the music movement Young Kingz of which he is a member, changing the "i" to a "y", first letter of the name of the movement. Myke Towers has been in the underground rap scene in Puerto Rico since his adolescence, publishing his first compositions and freestyles on his SoundCloud account. He became known in 2014 with songs such as "Día de cobro", "Por Mí", "Es Normal" and "En los Bloques". He also drew attention from the urban music scene with his freestyle "La Nueva Droga" and his interpretation of the original song "0 to 100" by Drake.
Beginnings of Myke Towers
From an early age, he showed a great interest in music, especially in the urban genre. He began to take his first steps in this field while he was making himself known through his SoundCloud account, where he uploaded his first compositions and some freestyle with beats from other artists. His talent allowed him to gain space in the urban music scene.
Musical career
The artist's career began in 2013 with Young Kingz Entertainment. With them, he released songs such as "Comencé y Termine Abajo", "Ni Contigo Ni Sin Ti", "Pound Cake", among others. The following year, he continued to make slow progress in the Puerto Rican hip-hop scene, with the release of songs such as "Por Mí", "Es Normal", "En los Bloques", "Sorry Bout", "No se Endiablen", "Tarde o Temprano" and "Contra Quien Sea", among others, which were uploaded to the artist's SoundCloud account. That same year, he participated in the documentary about the Puerto Rican urban music scene, titled "Trilligans Island", produced by the Remezcla blog. This shows how the Puerto Rican music industry moves in relation to Hip Hop, emphasizing the artists that were making waves that year. It should be noted that there are numerous artists who were left out of the documentary. During the program, Myke Towers was one of the standout MCs. After his performance in the documentary, Myke Towers began to make a name for himself in the music industry.
Collaborations with other artists
At the beginning of 2015, he participated in the song "Alerta Roja" with Xantos, which has a music video produced by Artilleric Music. Throughout the year, he uploaded several freestyles on his SoundCloud account, among which stand out "6 pm in New York", "Energy" and "Off the Rip". In October of the same year, he released the first single from his highly anticipated mixtape, titled "Dinero en Mano". This was produced in collaboration with Young Kingz, the company with which he has worked since the beginning of his career as a rapper. The following year, he began to make various collaborations with prominent urban genre artists such as Brray, Joyce Santana, Rafa Pabón, Bad Bunny, Lyanno, Lunay, Álvaro Díaz and Sousa, among others.
Mixtape "The End of the Beginning" – 2016
In February 2016, he participated in the song "Tigueraje" along with Joyce Santana and Brray. The song was uploaded to Santana's SoundCloud account and currently has 239,954 plays on the platform. The following month, he released several projects. The first was the music video for the single "Déjate ver", one of the tracks from his mixtape. Later, he uploaded the freestyle "Work" to SoundCloud, and three days later, he released his first mixtape, "El Final del Principio" (2016), under the record label G Starr Entertainment. The mixtape consisted of ten explicit content songs, characteristic of the hip hop music scene. Among the most listened-to songs on the album are "Dinero en Mano", "Déjate Ver", "No Sabe Nada" and "Alternativas". The album was a great success, debuting at No. 1 on the iTunes chart.
2017 – Projects with other artists.
After the release of his successful mixtape, he participated in the remix of "Condenada" with Lyanno, a young singer from the new generation who is making his way in the urban music scene. Later, he released "Ahora mismo," a song produced by The Twilight Zone, followed by the collaboration on "Como Baila" by Rafa Pabón. He then joined Brray, Álvaro Díaz, Joyce Santana and Sousa in the remix of the song "Pa que le de," the original version by Bad Bunny. In June, he released "Inverso" with Messiah, produced by The Twilight Zone. He then worked with Álvaro Díaz on "De Todos Nosotros," and released the songs "Mala Vibra" and "Amor Juvenil." Closing the year, he collaborated with Lary Over on "Perdóname" and released the song "Volverá." Throughout 2017, he continued to make a name for himself in various projects with urban scene artists. He started the year by participating in the remix of "Que Quieres de Mi" with Randy and Miky Woodz, followed by the collaboration on "Si Me Permites" by Rauw Alejandro, then he appeared on "De Negro" remix with Ñejo, Lito Kirino, Tali and Jamby. Later, he worked with Amarion on "Culpa" and ended the year with "D.M.D
During 2018, he participated in the songs "Gangster", "Te Juro", "31 Como Miller" (remix), "Dos", "Ta to Gucci" and "Puesto pal' Millón" (Remix). Currently, Myke Towers is considered one of the most promising artists in the Puerto Rican music industry. With only five years of career, he has managed to consolidate himself and has caught the attention of the new generation of genre representatives, with whom he has worked in recent years. His talent and popularity promise him great success in the coming years, being recognized as the future of the genre.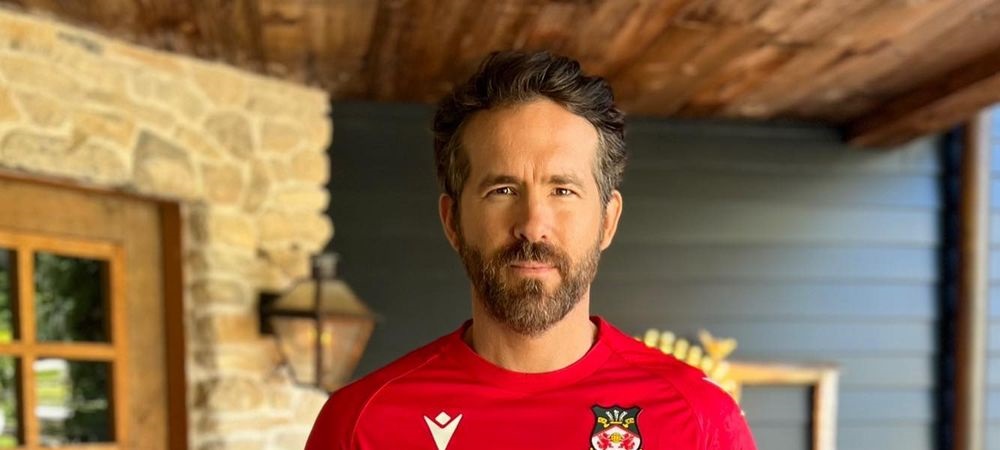 Biography of Ryan Reynolds
Ryan Rodney Reynolds was born on October 23, 1976 in Vancouver, Canada, and he is a well-known actor. When Ryan was born, his mother, Tammy, was a student and a salesperson, while his father, Jim, worked in wholesale food sales and also excelled as a semi-professional boxer. In addition, Ryan has three older siblings.
He studied in his hometown of Vancouver until 1994 when he decided to join a theater group as an extracurricular activity while attending Kwantlen College. However, his passion for acting became a vocation, and Ryan dropped out of college to devote all his time and energy to his acting career.
Debut as an actor
He quickly landed small roles in successful and memorable TV series such as "Sabrina the Teenage Witch" and "The X-Files". In 1998, his big break came with the series "Two Guys, a Girl and a Pizza Place", which ran until 2001 and catapulted him to fame. The show became very popular thanks to its great comedic content, an area where Reynolds demonstrated perfect skill, but this was not the first time that Ryan had made a name for himself in a Hollywood comedy, as he had already been in "Life During Wartime" in 1997.
Films
After working in several minor jobs, Ryan got his first major role as a protagonist in the crazy "Van Wilder – Animal Party", where he played a college party organizer. The success of the film opened doors for him to work alongside Michael Douglas in "Till Death Do Us Part", support Wesley Snipes in "Blade Trinity" or star in the horror movie "The Amityville Horror". However, at this stage of his career, Ryan stood out mainly as a protagonist in comedies such as "Just Friends", "Waiting" and "Harold & Kumar Go to White Castle". This led him to want to leave his comedic side behind, getting involved in different projects such as the thriller "Smokin' Aces", the independent film "Adventureland" and the action film "X-Men Origins: Wolverine". Later on, he also participated in romantic films such as "The Proposal" and "Definitely, Maybe". However, recognition of his acting ability did not come until Ryan was nominated for a Goya Award for his demanding role in "Buried". It is worth noting that he also brought to life the comic book hero "Green Lantern" and the renowned "Deadpool".
Contracts, curiosities
Prestigious brands like Hugo Boss have not been oblivious to Ryan Reynolds' popularity, charisma, and good looks, offering him contracts to be the face of one of their fragrances: Boss Bottled Night, a fragrance that, through great advertising, managed to convey an irresistible seductive effect.
Two curiosities can be highlighted from his work: first, the nearly 10 kilos of solid muscle he gained thanks to rigorous physical training to bring Hannibal King to life in "Blade: Trinity"; and second, his appearance on the animated TV series Zeroman, in which he lent his voice to the character Ty Cheese. In addition, like many Hollywood stars, Ryan Reynolds has an eccentricity outside the world of entertainment: a great passion for motorcycles, of which he owns three collector's items, one of which was designed exclusively for him and is none other than a Harley Davidson.
Romantic relationships
Regarding his personal life, Ryan Reynolds was in a romantic relationship with singer Alanis Morissette from 2002 to 2007. The couple got engaged in 2004, but in July 2006, People magazine reported that they had separated, although neither of them officially confirmed the news. Shortly after, in February 2007, they decided to end their engagement by mutual agreement. In May 2008, Reynolds announced his engagement to actress Scarlett Johansson, and they got married on September 27 of the same year. However, in December 2010, the couple announced in a statement to People magazine that they had decided to end their marriage.
So, on September 9, 2012, he married the actress Blake Lively in Mount Pleasant, South Carolina. In October 2014, they announced that they were expecting their first child, and in December of that same year, Ryan Reynolds and his wife Blake Lively became parents with the birth of their daughter: Ines. Later, on April 14, 2016, his wife's second pregnancy was confirmed, and on September 30, 2016, he became a father for the second time to a boy named James.