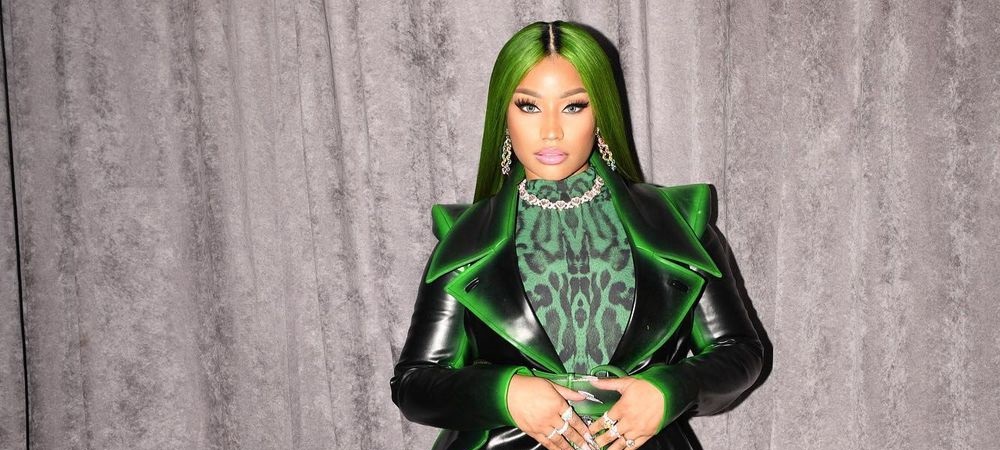 Personal information
Full name

Onika Tanya Maraj

Birthdate

December 8, 1982

Age
40 years old
Occupation

Rapper, Songwriter, Singer, Model, Actress, Entrepreneur

Nationality

American

Spouse

Kenneth Petty (matr. 2020)

Couple

Safaree Samuels (2000-2014)
Meek Mill (2015-2017)

Parents

Robert Maraj and Carol Maraj

Genders
Hip hop, R&B, pop, dance
Zodiac sign
Sagittarius
Biography of Nicki Minaj
Nicki Minaj (born December 8, 1982) is a rapper, songwriter, and model from Port of Spain, Trinidad and Tobago. Her real name is Tanya Maraj Onika. Her family moved to Queens, New York, where they lived in a neighborhood predominantly inhabited by Jamaicans. Her father, Robert Maraj, worked as a financial executive, but he was also very passionate about music and used to sing gospel music in his free time. Her mother, Carol Maraj, was also an African-origin gospel singer and worked in accounting departments. Nicki Minaj's family had problems during her childhood, as her father was addicted to drugs and alcohol, which led to frequent fights between her parents. On one occasion, he even tried to burn down the family home.
For a while, Minaj and her siblings lived with their grandmother in St. James while her mother attended Monroe University. Minaj attended Elizabeth Blackwell Middle School, where she learned to play the clarinet. She auditioned for singing at La Guardia High School in Manhattan, but was not selected. However, she was chosen for acting and participated in the school's drama program. After graduating, Minaj participated in an off-Broadway play called "In Case You Forget" in 2001. She then had to work as a waitress at the Red Lobster seafood chain in the Bronx to make a living.
Start of her music career
Minaj did not last long in that job due to her conduct, nor in other jobs. She worked as an administrative assistant, customer service, and office manager for a Wall Street company. She then began to look for ways to venture into music and released her first mixtape: "Playtime Is Over" (2007). It featured the collaboration of Lil Wayne on the song "Can't Stop, Won't Stop". The following year, she released her mixtape "Sucka Free". Her style and music were very attractive, so she was invited to appear in the July edition of XXL magazine. Later, Minaj won the Female Artist of the Year award at the Underground Music Awards. She released "Beam Me Up Scotty" (2009).
She was signed by Young Money Entertainment and owned the rights to her merchandise, sponsorships, tours, and publications. She released her album "Pink Friday" on November 19, 2010 along with a promotional single. In August, Minaj released "Your Love" as the official lead single from her debut album. It reached number 14 on the Billboard Hot 100, number 7 on the Hot R&B/Hip-Hop Songs chart, and topped the rap songs chart. Minaj became the first female artist to appear on MTV's Annual Hottest MC list and also the first artist to have seven songs on the Billboard Hot 100 simultaneously. Minaj's most successful single to date in Europe was "Check It Out", released with The Black Eyed Peas leader will.i.am.
She released other singles, one very popular was "Moment 4 Life" featuring Canadian rapper Drake. It was a success on the Billboard Hot 100 and reached number 5 on the rap songs chart. The album received a platinum certification in the United States weeks later. Minaj was in the Colombian capital in 2011 where she recorded a single and was soon invited to "Saturday Night Live". At that time, "Pink Friday" reached number one on the Billboard 200 in week eleven. She was the opening act on Britney Spears' "Femme Fatale Tour". She also appeared on the official remix of "Till the World Ends", alongside Spears and singer Ke$ha.
The Queen of Rap
She sang "Super Bass" at the annual Billboard Music Awards and the critics considered her performance "memorable". "Pink Friday" was the best-selling album in the United States, with 2 020 000 copies, being the third best-selling album by a female hip-hop artist in the country's history. Therefore, and due to her important productions, Nicki Minaj is considered by Billboard, MTV, Rolling Stone, and Forbes as the "Queen of Rap" and one of the most influential female rappers of the 21st century. She claims to be very grateful for life and that her music is influenced by artists such as Lisa Lopes, Lil Wayne, Lauryn Hill, Jadakiss, Natasha Bedingfield, Foxy Brown, and Missy Elliott.
Image contracts for big brands
Minaj has signed contracts with a variety of clothing brands and other companies, ensuring a excellent annual income. In 2011, she was hired for the launch of the Casio digital camera in Times Square. She also participated in the launch of the Nokia Lumia 900 performing her songs. She appeared in a Pepsi television advertisement in Argentina. Her popularity has been such that Mattel produced a Barbie inspired by Nicki Minaj. She has also been a model for MAC Cosmetics. Nicki Minaj collaborated with OPI Products on a collection of colorful nail polishes that were named after her songs. In 2012 she signed a sponsorship contract with Adidas. The song chosen for the promotion was "Masquerade" by Nicki Minaj.
The young woman decided to start her own business with her new fragrance, called Pink Friday, which was released in September 2012 under the exclusive license of Macy's in the United States and international Elisabeth Arden. Her song Super Bass was included in the fourth edition of the Just Dance video game. There have been many rumors about her sexual orientation and she has shown her anger with the bisexual label. There have also been rumors about her separation from Safaree Samuels, her partner of 12 years. Her album, The Pinkprint, is inspired by the end of their relationship. In a song, she spoke about how she had an abortion at the age of 16 when she became pregnant with her boyfriend Aaron.
On April 12, 2015, Minaj made public her relationship with rapper Meek Mill, but it only lasted two years. One of her latest musical releases was the album titled Queen, which was presented at a special appearance at the Met Gala 2018 in New York and was released to the market on June 15, 2018 with the record label Young Money and Cash Money Records. The first two singles from the album were released on April 12, 2018 and their music videos were published on the singer's YouTube channel on May 4, 2018.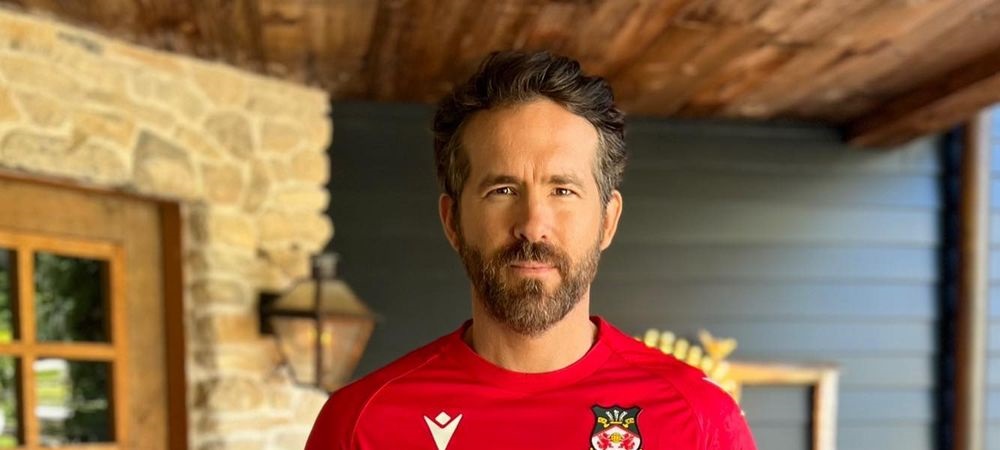 Biography of Ryan Reynolds
Ryan Rodney Reynolds was born on October 23, 1976 in Vancouver, Canada, and he is a well-known actor. When Ryan was born, his mother, Tammy, was a student and a salesperson, while his father, Jim, worked in wholesale food sales and also excelled as a semi-professional boxer. In addition, Ryan has three older siblings.
He studied in his hometown of Vancouver until 1994 when he decided to join a theater group as an extracurricular activity while attending Kwantlen College. However, his passion for acting became a vocation, and Ryan dropped out of college to devote all his time and energy to his acting career.
Debut as an actor
He quickly landed small roles in successful and memorable TV series such as "Sabrina the Teenage Witch" and "The X-Files". In 1998, his big break came with the series "Two Guys, a Girl and a Pizza Place", which ran until 2001 and catapulted him to fame. The show became very popular thanks to its great comedic content, an area where Reynolds demonstrated perfect skill, but this was not the first time that Ryan had made a name for himself in a Hollywood comedy, as he had already been in "Life During Wartime" in 1997.
Films
After working in several minor jobs, Ryan got his first major role as a protagonist in the crazy "Van Wilder – Animal Party", where he played a college party organizer. The success of the film opened doors for him to work alongside Michael Douglas in "Till Death Do Us Part", support Wesley Snipes in "Blade Trinity" or star in the horror movie "The Amityville Horror". However, at this stage of his career, Ryan stood out mainly as a protagonist in comedies such as "Just Friends", "Waiting" and "Harold & Kumar Go to White Castle". This led him to want to leave his comedic side behind, getting involved in different projects such as the thriller "Smokin' Aces", the independent film "Adventureland" and the action film "X-Men Origins: Wolverine". Later on, he also participated in romantic films such as "The Proposal" and "Definitely, Maybe". However, recognition of his acting ability did not come until Ryan was nominated for a Goya Award for his demanding role in "Buried". It is worth noting that he also brought to life the comic book hero "Green Lantern" and the renowned "Deadpool".
Contracts, curiosities
Prestigious brands like Hugo Boss have not been oblivious to Ryan Reynolds' popularity, charisma, and good looks, offering him contracts to be the face of one of their fragrances: Boss Bottled Night, a fragrance that, through great advertising, managed to convey an irresistible seductive effect.
Two curiosities can be highlighted from his work: first, the nearly 10 kilos of solid muscle he gained thanks to rigorous physical training to bring Hannibal King to life in "Blade: Trinity"; and second, his appearance on the animated TV series Zeroman, in which he lent his voice to the character Ty Cheese. In addition, like many Hollywood stars, Ryan Reynolds has an eccentricity outside the world of entertainment: a great passion for motorcycles, of which he owns three collector's items, one of which was designed exclusively for him and is none other than a Harley Davidson.
Romantic relationships
Regarding his personal life, Ryan Reynolds was in a romantic relationship with singer Alanis Morissette from 2002 to 2007. The couple got engaged in 2004, but in July 2006, People magazine reported that they had separated, although neither of them officially confirmed the news. Shortly after, in February 2007, they decided to end their engagement by mutual agreement. In May 2008, Reynolds announced his engagement to actress Scarlett Johansson, and they got married on September 27 of the same year. However, in December 2010, the couple announced in a statement to People magazine that they had decided to end their marriage.
So, on September 9, 2012, he married the actress Blake Lively in Mount Pleasant, South Carolina. In October 2014, they announced that they were expecting their first child, and in December of that same year, Ryan Reynolds and his wife Blake Lively became parents with the birth of their daughter: Ines. Later, on April 14, 2016, his wife's second pregnancy was confirmed, and on September 30, 2016, he became a father for the second time to a boy named James.