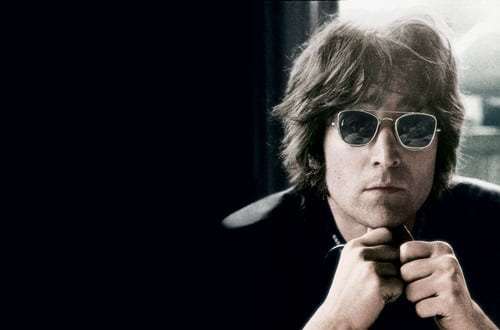 John Lennon Biography
John Winston Lennon, better known as John Lennon, was an English musician and activist, recognized as a member of the band The Beatles. He was born in Liverpool, United Kingdom, on October 9, 1940. His father, Fred Lennon, was a deserter in World War II and escaped as a ship's crew to North Africa. His mother, Julia Stanley, joined another man, John Dykins, and left John in the care of his sister Mary Stanley, better known as Aunt Mimi, and her husband George Smith.
When John was 16, he entered the Liverpool Art Institute, from which he was expelled. Later, his mother gave him an acoustic Galore, the first guitar with which he would try to make sense of his life. Soon after, he formed the band The Quarrymen with his classmates Pete Shotton, Nigel Walley, and Ivan Vaughan. On July 6, 1957, Ivan introduced him to a boy two years younger than him, Paul McCartney. The following year they changed the name of the group to "Johnny and the Moondogs." On the other hand, John and Paul also gave some presentations as a duo with the name of Nurk Twins.
In 1960, John Lennon shared an apartment in Liverpool with his friend painter Stu Sutcliffe. After Stu won 50 pounds in a painting contest, John convinced him to buy a bass and join the group. As he did not know how to play the instrument, he was constantly criticized by Paul. The group reconstituted then with John, Paul, George, Pete, and Stu with the name The Silver Beatles. As of June of that year, the group definitively changed its name to The Beatles. The following month John left the School of Art and on August 16th The Beatles left for Hamburg, Germany, where they debuted at the Indra Night Club and where the single My Bonnie, recorded by Tony Sheridan, was released with choirs of the Beatles. The owner of a record store, Brian Epstein, approached The Cavern, and after seeing John and his band perform, offered himself to be their representative.
After severe headaches, Stu died due to a brain stroke. From that moment, The Beatles career shot to success with the addition of Ringo Starr on drums. In June, they signed a five-year contract with the record company EMI. That same year, John married Cynthia Powell, who was pregnant, and on September 4 the band recorded their first single Love me do. In 1963, they debuted on TV on the BBC program Thank You, Lucky Stars and edited Please, Please Me and Ask Me Why. In February, they started their first British tour and in March, Please, please, Me was ranked first in the Melody Maker ranking. On April 8, Cynthia gave birth to Julian Lennon, and shortly after the single, She Loves You was published, which was placed in the No. 1 position in the North American rankings. A few days later, the single I want to hold your hand and the album With The Beatles were released. On February 7 of the following year, The Beatles landed at the John F. Kennedy airport in New York and were greeted by thousands of teenagers on the brink of a massive hysteria attack. Two days later, they performed on The Ed Sullivan Show. They also offered concerts in Washington, Miami and Carnegie Hall in New York. In March 1964, John's first book, In His Own Write, appeared and in June 1965 he published his second book, A Spaniard in the Works.
"Do not count on me if it's for violence. Do not wait for me on the barricades unless it's with flowers." John Lennon
In October 1965, the Queen of England honored The Beatles with the Knights of the Order of the British Empire Medal. John Lennon refused to allow the Beatles to act in South Africa as a protest against apartheid. The last Beatles tour of North America began in August. In Toronto, Lennon invited all the young people of the world to declare their rejection of the Vietnam War. In Memphis, the Ku Klux Klan caused altercations during a group concert. On November 9, John received an invitation from a group of artists called "Symposium of the destruction of art" to see an artist of the Japanese avant-garde. The artist was Yoko Ono, and they both started dating together a year and a half later.
In February of the following year, a single with the subject of John Lennon was released, Strawberry Fields Forever, and in the B side, Penny Lane, of Paul McCartney. On June 1, the Beatles' most ambitious and revolutionary album, The Band of Sergeant Peppers, appeared in Britain. On August 24, Brian Epstein died in 1967 from an overdose of barbiturates. Despite this, Lennon married on March 20, 1969, with Yoko Ono. Shortly after, the animated film Yellow Submarine was premiered at the London Pavilion of the British Capital. On November 22, the white double album of The Beatles went on sale, which quickly entered the list of successes. A week later, John and Yoko edited Two Virgins.
In January 1969, The Beatles began recording a movie and a disc with the same name Let it be, which ended with a surprise concert on the roof of the Apple studios in London. On April 22, John Winston Lennon changed his name to John Ono Lennon and recorded with Paul McCartney, The Ballad of John and Yoko. In May of that same year, John and Yoko released their second album Life with the Lions. In September, the album Abbey Road was published in Great Britain, which contained the novelty that one of the faces was totally hooked, without separations between song and song. On April 10 of the following year, Paul resigned from the group and on May 8 the last official Beatles album was released: Let it Be. In April of 1970, the group dissolved. This was a liberation for John Lennon since from that moment he gave free rein to his individual creative fertility.
On December 11th, 1970, the album John Lennon / Plastic Ono Band was released with great critical acclaim. In November, the song Imagine was released, which became the anthem of world peace and John Lennon's most famous and best-known song. In June 1972, Some Time in New York City was released and on November 10, Mind Games were published. In 1974, Lennon started working on the album Walls and Bridges. A year later he released the album Rock'n'Roll and announced his retirement from the music industry to devote himself to his wife and second son, Sean Lennon Ono. However, on November 21, 1980, Double Fantasy was published worldwide simultaneously, with seven songs by John and seven by Yoko. The main theme was Woman.
Finally, on December 8, 1980, the murderous bullets of a disturbed worshiper ended his life. There was no public funeral, only ten minutes of silent meditation.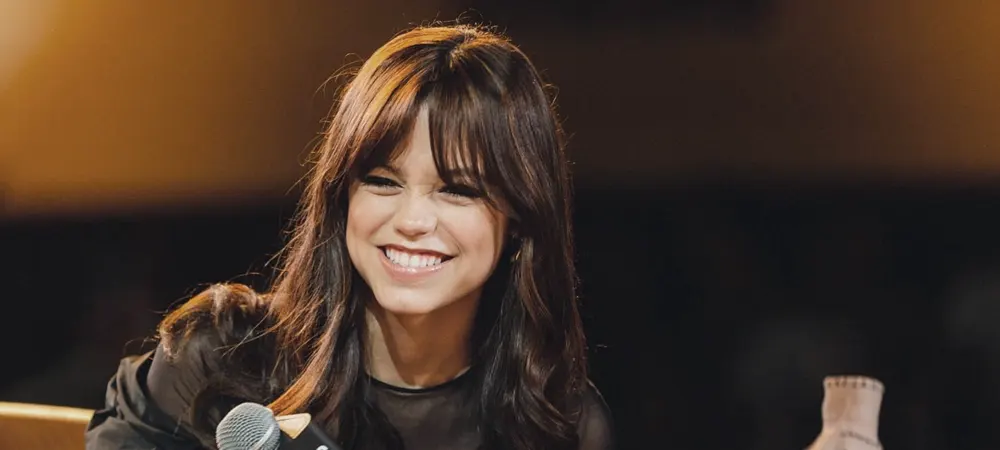 Jenna Ortega biography
Jenna Ortega is an American actress and writer, born on September 27, 2002 in Coachella, California. She is known for her role as Harley Diaz on the Disney series "Stuck in the Middle".
Not much is known about Ortega's early life and childhood. She is the fourth child of Natalie López and Edward Ortega, and comes from a large family with an older brother, two older sisters, and younger twin siblings. She began acting at a young age, and has mentioned that she would have liked to enjoy a more normal childhood experience.
Artistic career
Jenna Ortega showed an interest in acting from a young age. In 2012, she made her debut, appearing in an episode of the comedy series "Rob". She also appeared in an episode of "CSI: NY" as Aimee Moore.
In 2013, Ortega played the role of the vice president's daughter in "Iron Man 3". She also played Annie in "The Purge: Anarchy" that same year.
Ortega was chosen to play young Jane Villanueva in the series "Jane the Virgin". The show tells the story of Jane Villanueva, played by Gina Rodriguez, who becomes accidentally pregnant after being artificially inseminated. The series also stars Jaime Camil, Justin Baldoni, Yael Grobglas, Brett Dier, and Andrea Navedo.
In 2014, Netflix cast Ortega as Darcy, Richie's best friend, in the series "Richie Rich".
Ortega then joined the Disney family, playing Harley Diaz in the series "Stuck in the Middle". The show follows a large Latinx family, with Harley being the middle child among seven siblings. The show shows the chaos and fun of growing up in a big family.
Two years later, Ortega shared the screen with actor David Arquette in "Saving Flora" (A Great Friendship), playing the role of Dawn. In 2019, Netflix released the second season of its highly successful series "You". Ortega played Ellie, the younger sister of Delilah Alves. That same year, she joined the cast of "The Babysitter: Killer Queen" as Phoebe Atwell. In the following year, she appeared on screen with Jennifer Garner, Edgar Ramirez, Julian Lerner, and Everly Carganilla in the Netflix comedy "Yes Day".
In "The Fallout: Life After", Ortega played the role of Vada. The film is about Vada, a high school student who struggles to deal with the emotional aftermath of a school tragedy. The film also stars dancer and actress Maddie Ziegler, Shailene Woodley, Lumi Pollack, Niles Fitch, and Julie Bowen. This film marks a change in Ortega's acting career, as she began to take on more roles in horror and suspense films, such as "Scream 5", "X", and "Studio 666", which was directed by BJ McDonnell and the Foo Fighters.
In 2022, we will see Ortega as Wednesday Addams, also known as Merlina Addams, in Tim Burton's Netflix series "Merlina" (Wednesday). She is currently working on several film projects, and we look forward to seeing more from her in the future.
Ortega's voice has brought characters to life, such as Princess Isabel in the "Elena of Avalor" program and the film "Elena and the Secret of Avalor"; Gabriella Espinosa in "The Green Neighbors"; and Brooklynn in "Jurassic World: Cretaceous Camp".
In 2021, Ortega debuted as a writer with her book "It's All Love".
Ortega is not very active on social media, but she does post content about her family, friends, and work. In an interview, she mentioned that she tries to take breaks from social media, as she knows that it is one of the most commonly used forms of communication, but she needs a break from it. She has more than 8.6 million followers.