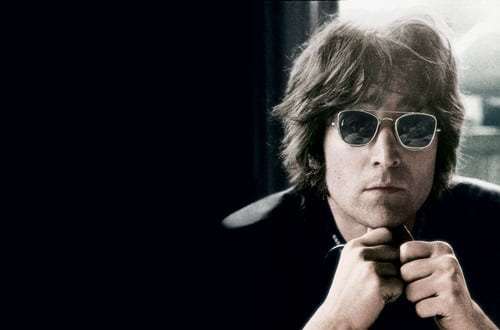 John Lennon Biography
John Winston Lennon, better known as John Lennon, was an English musician and activist, recognized as a member of the band The Beatles. He was born in Liverpool, United Kingdom, on October 9, 1940. His father, Fred Lennon, was a deserter in World War II and escaped as a ship's crew to North Africa. His mother, Julia Stanley, joined another man, John Dykins, and left John in the care of his sister Mary Stanley, better known as Aunt Mimi, and her husband George Smith.
When John was 16, he entered the Liverpool Art Institute, from which he was expelled. Later, his mother gave him an acoustic Galore, the first guitar with which he would try to make sense of his life. Soon after, he formed the band The Quarrymen with his classmates Pete Shotton, Nigel Walley, and Ivan Vaughan. On July 6, 1957, Ivan introduced him to a boy two years younger than him, Paul McCartney. The following year they changed the name of the group to "Johnny and the Moondogs." On the other hand, John and Paul also gave some presentations as a duo with the name of Nurk Twins.
In 1960, John Lennon shared an apartment in Liverpool with his friend painter Stu Sutcliffe. After Stu won 50 pounds in a painting contest, John convinced him to buy a bass and join the group. As he did not know how to play the instrument, he was constantly criticized by Paul. The group reconstituted then with John, Paul, George, Pete, and Stu with the name The Silver Beatles. As of June of that year, the group definitively changed its name to The Beatles. The following month John left the School of Art and on August 16th The Beatles left for Hamburg, Germany, where they debuted at the Indra Night Club and where the single My Bonnie, recorded by Tony Sheridan, was released with choirs of the Beatles. The owner of a record store, Brian Epstein, approached The Cavern, and after seeing John and his band perform, offered himself to be their representative.
After severe headaches, Stu died due to a brain stroke. From that moment, The Beatles career shot to success with the addition of Ringo Starr on drums. In June, they signed a five-year contract with the record company EMI. That same year, John married Cynthia Powell, who was pregnant, and on September 4 the band recorded their first single Love me do. In 1963, they debuted on TV on the BBC program Thank You, Lucky Stars and edited Please, Please Me and Ask Me Why. In February, they started their first British tour and in March, Please, please, Me was ranked first in the Melody Maker ranking. On April 8, Cynthia gave birth to Julian Lennon, and shortly after the single, She Loves You was published, which was placed in the No. 1 position in the North American rankings. A few days later, the single I want to hold your hand and the album With The Beatles were released. On February 7 of the following year, The Beatles landed at the John F. Kennedy airport in New York and were greeted by thousands of teenagers on the brink of a massive hysteria attack. Two days later, they performed on The Ed Sullivan Show. They also offered concerts in Washington, Miami and Carnegie Hall in New York. In March 1964, John's first book, In His Own Write, appeared and in June 1965 he published his second book, A Spaniard in the Works.
"Do not count on me if it's for violence. Do not wait for me on the barricades unless it's with flowers." John Lennon
In October 1965, the Queen of England honored The Beatles with the Knights of the Order of the British Empire Medal. John Lennon refused to allow the Beatles to act in South Africa as a protest against apartheid. The last Beatles tour of North America began in August. In Toronto, Lennon invited all the young people of the world to declare their rejection of the Vietnam War. In Memphis, the Ku Klux Klan caused altercations during a group concert. On November 9, John received an invitation from a group of artists called "Symposium of the destruction of art" to see an artist of the Japanese avant-garde. The artist was Yoko Ono, and they both started dating together a year and a half later.
In February of the following year, a single with the subject of John Lennon was released, Strawberry Fields Forever, and in the B side, Penny Lane, of Paul McCartney. On June 1, the Beatles' most ambitious and revolutionary album, The Band of Sergeant Peppers, appeared in Britain. On August 24, Brian Epstein died in 1967 from an overdose of barbiturates. Despite this, Lennon married on March 20, 1969, with Yoko Ono. Shortly after, the animated film Yellow Submarine was premiered at the London Pavilion of the British Capital. On November 22, the white double album of The Beatles went on sale, which quickly entered the list of successes. A week later, John and Yoko edited Two Virgins.
In January 1969, The Beatles began recording a movie and a disc with the same name Let it be, which ended with a surprise concert on the roof of the Apple studios in London. On April 22, John Winston Lennon changed his name to John Ono Lennon and recorded with Paul McCartney, The Ballad of John and Yoko. In May of that same year, John and Yoko released their second album Life with the Lions. In September, the album Abbey Road was published in Great Britain, which contained the novelty that one of the faces was totally hooked, without separations between song and song. On April 10 of the following year, Paul resigned from the group and on May 8 the last official Beatles album was released: Let it Be. In April of 1970, the group dissolved. This was a liberation for John Lennon since from that moment he gave free rein to his individual creative fertility.
On December 11th, 1970, the album John Lennon / Plastic Ono Band was released with great critical acclaim. In November, the song Imagine was released, which became the anthem of world peace and John Lennon's most famous and best-known song. In June 1972, Some Time in New York City was released and on November 10, Mind Games were published. In 1974, Lennon started working on the album Walls and Bridges. A year later he released the album Rock'n'Roll and announced his retirement from the music industry to devote himself to his wife and second son, Sean Lennon Ono. However, on November 21, 1980, Double Fantasy was published worldwide simultaneously, with seven songs by John and seven by Yoko. The main theme was Woman.
Finally, on December 8, 1980, the murderous bullets of a disturbed worshiper ended his life. There was no public funeral, only ten minutes of silent meditation.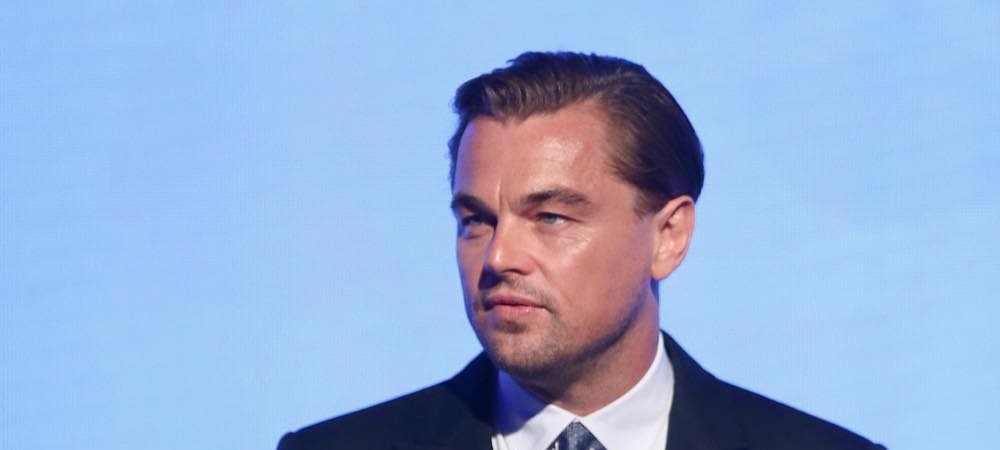 Biography of Leonardo DiCaprio
Leonardo Wilhelm DiCaprio is a renowned actor and film producer who has won numerous awards within the film industry. He was born on November 11, 1974, in Hollywood, Los Angeles, California, United States.
DiCaprio is an only child of Irmelin Indenbirken, a secretary born in Germany, and George DiCaprio, an underground comic artist and producer/distributor of comics. On his father's side, he has half-Italian (from Naples) and half-German (from Bavaria) ancestry. On the other hand, on his mother's side, his grandfather Wilhelm Indenbirken was German and his grandmother Helene Indenbirken was a German citizen born in Russia under the name Yelena Smirnova.
He was named Leonardo because, while his pregnant mother was looking closely at a painting by the great artist Leonardo da Vinci in a museum, DiCaprio gave a strong kick inside her belly. His parents divorced when he was only one year old, and they shared custody of Leonardo until 1997.
Studies, beginnings in acting.
As for his education, he did not attend university and only took basic courses at John Marshall High School in Los Angeles. His career in the world of image and acting began when he followed his older stepbrother, Adam Farrar, in television advertising, starring in a commercial for the Matchbox car brand at the age of fourteen and subsequently participating in educational films. At the age of five, he was also part of the children's television series "Romper Room", but had to leave it as it was detrimental to him.
"1990 – 1991: Debut in television and cinema"
In 1990, he made his true television debut when he was cast to be a part of the "Parenthood" ensemble, a series based on the film of the same name. He then landed minor roles in several series, including "The New Lassie" and "Roseanne," as well as a brief part in "Santa Barbara." His work in "Parenthood" and "Santa Barbara" earned him a nomination for the Young Artist Award for Best Young Actor. His big screen debut came in 1991 with the science fiction and horror movie "Critters." Later on, he became a recurring member of the cast of the ABC sitcom "Growing Pains," playing Luke Brower. However, DiCaprio didn't achieve success in the film industry until 1992, when he was selected by Robert De Niro from among 400 young actors for the lead role in "This Boy's Life," which also starred Ellen Barkin and De Niro himself.
1993 – 1996
Later, in 1993, DiCaprio played the mentally disabled younger brother of Johnny Depp in "What's Eating Gilbert Grape." The film's director, Lasse Hallström, admitted that he initially sought a less attractive actor, but he decided on DiCaprio because he had become "the most observant actor" among all who auditioned. The film was a great financial and critical success, resulting in Leonardo being highly praised for his performance, which led to him being awarded the National Board of Review for Best Supporting Actor and nominated for an Academy Award and a Golden Globe. Subsequently, he had roles in films such as "The Quick and the Dead" (1995) and was one of the leads in "Romeo + Juliet" (1996).
But his big break came with director James Cameron, who offered him the lead male role in Titanic (1997), a movie that not only won a considerable number of Academy Awards but also became a social phenomenon. Afterwards, DiCaprio gained greater acceptance in the cinematic world, so he was part of numerous films such as:
The Man in the Iron Mask (1998)
The Beach (2000)
Catch Me If You Can (2002)
The Aviator (2004)
The Assassination of Richard Nixon (2004)
Blood Diamond (2006)
Gardener of Eden (2007)
Body of Lies (2008)
Orphan (2009, as producer)
Shutter Island (2010)
Inception (2010)
Django Unchained (2012)
The Great Gatsby (2013)
Runner Runner (2013)
The Wolf of Wall Street (2013)
The Revenant (2015)
The Audition (2015).
Curiosities
Interestingly, he was nominated for an Oscar five times: Best Supporting Actor for What's Eating Gilbert Grape, Best Actor for The Aviator, Blood Diamond and The Wolf of Wall Street. This generated a lot of jokes and talk of a supposed "curse" in Hollywood. But in 2015, he finally won the award thanks to his great performance in "The Revenant".
It should also be noted that DiCaprio is a committed environmentalist who has received praise from environmental groups for choosing to fly on commercial flights instead of private planes like most celebrities, and for driving an electric hybrid vehicle and having solar panels in his home.