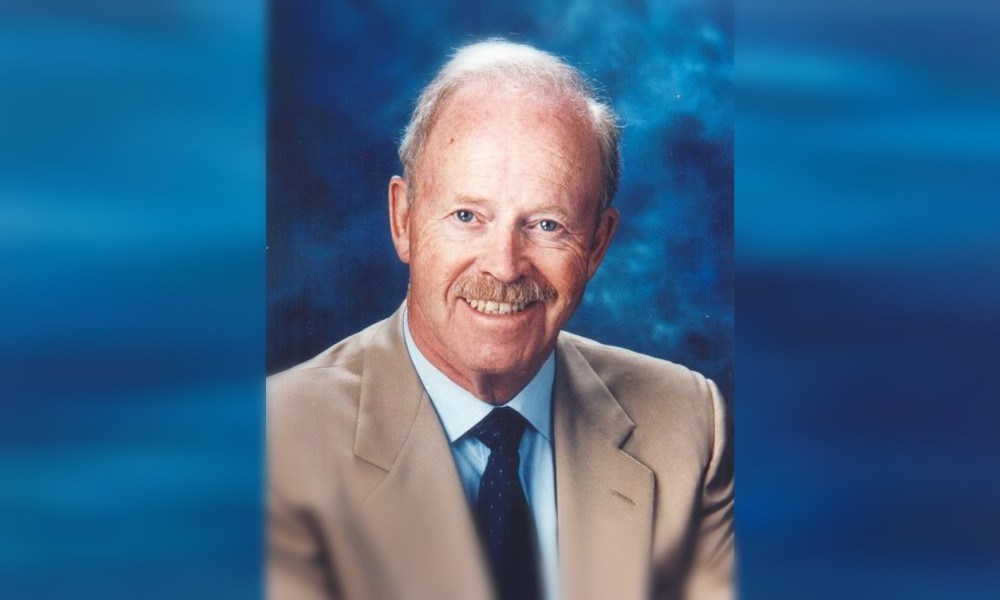 Philip CrosbyBiography
Philip Bayard "Phil" Crosby (June 18, 1926 – August 18, 2001) was a businessman and author who contributed to management theory and quality management practices. His birthplace was in Wheeling, West Virginia, United States. His father induced him to study pediatrics, although he never graduated. To make some money, Crosby starts working in a manufacturing plant. As he was gaining experience, he learned how to create methods to prevent problems in the factory. In 1952, he obtained a position as a technician at the Crosley Corporation in Richmond, Indiana.
From 1957 to 1965 he served for the Martin Corporation, where he worked as quality control manager in the Pershing missile project. From then on, he began to have positions related to quality control in various companies in North America. For instance, from 1965 to 1979 he was director of quality and vice president at the ITT company. In 1979, based on all the experience he had acquired over the years, he decided to found Philip Crosby Associates (PCA) based in Winter Park, Florida. After ten years it became an organization with 300 employees around the world and with $80 million dollars in profits.
The key to PCA success was the management, which was influenced by Crosby, and established a preventive culture in order to avoid complicated situations and produce negative, and perhaps irreversible, effects on the company. PCA generated many admirers and, in short time, several companies like GM, Chrysler, Motorola, Xerox, and hundreds of corporations around the world came to PCA and Crosby to learn about Quality Management and implement it.
Crosby balanced quality management with prevention. Crosby's vision did not embrace the inspection, experimentation, supervision and other non-preventive techniques. With the implementation of prevention, he tried to justify and verify his idea of ​​"zero defects". Crosby argued that if prevention is properly executed there are no grounds to commit errors or defects in any product or service.
"Zero defects" is not a slogan, It constitutes a performance standard. Scholars estimate that in the sixties, several Japanese companies applied the principle of "zero defects", as a technical tool, but the responsibility of the implementation fell on the company's management. Unlike the United States where the responsibility fell on the worker.
In 1991, Crosby sells PCA in order to dedicate himself to the creation of Career IV, Inc. A company dedicated to dictate conferences and seminars to future executives. The vision of Career IV was to provide key knowledge about quality control and everything related to it and to future executives, which would bring great effects on companies in North America.
In 1997, Crosby would purchase the assets of PCA, which would give him the possibility to establish Philip Crosby Associates II, Inc. Philip Crosby Associates II was a center where he would teach in the field of quality. This reached 20 countries around the world and would gather clients from multinationals or small manufacturing and service companies.
Although he was a man dedicated to his companies, Philip Crosby spent a lot of time with his family. They lived in Winter Park, Florida, with his wife Peggy. In the summertime, they would spend time at their other property located in Highlands, North Carolina.
In the beginning of 1998, he published his autobiography "Quality and Me". The next year, he would publish "The Reliable Organization".
In his texts or interventions, he affirmed that there were certain fundamental tasks to guarantee success in quality such as commitment to quality, each department must be committed to improving quality, determining current and potential quality problems, evaluating in a timely manner the cost of quality, encourage the personal interest of all employees for quality, take concrete action to fix problems, institute a commission for the program "zero defects", generate spaces where staff can express to the management the obstacles faced in the development of their improvement goals, and give recognition to the most active members.
To sum up, Crosby states that quality is the result of the prevention processes. This is the method to prevent the business illness and prevent its premature demise. In that way, prevention is achieved through exercises such as training, discipline, example, and leadership, among other things. These should impact all the departments of the company.
On the other hand, Crosby's theories state that quality must be achieved through the compliance with requirements. In the quality, standard errors should not be tolerated. Errors should not be tolerated in financial management or production, to ensure success.
Crosby was a great driver of business and its development in North America. His life ended on August 18, 2001, while he was with his family in Asheville, North Carolina, United States. Crosby died due to a respiratory failure.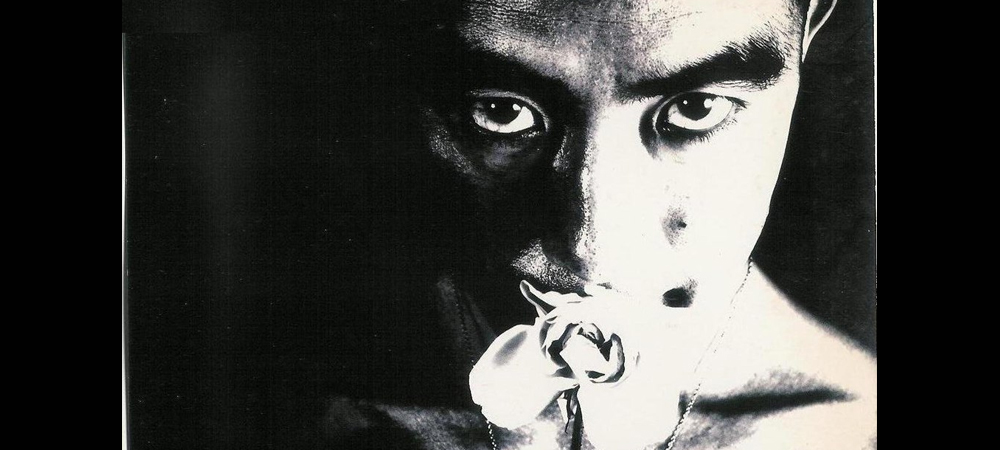 Yukio Mishima Biography
Yukio Mishima (January 14, 1925 – November 25, 1970) was a novelist, essayist, poet, and critic. He was born in Tokyo, Japan. His birth name was Kimitake Hiraoka. His father Shizue served as Secretary of Fisheries for the Ministry of Agriculture and his mother Azusa Hiraoka was completely devoted to the household. Despite this, Yukio was in the care of his grandmother, Natsu. During this time, the little boy had no contact with his parents. Natsu had mental problems and on many occasions, she was violent and had a madness crisis, this was later portrayed in Yukio's works.
Beginnings
He learned a taste for letters and languages from his grandmother. When he was 12 years old, Mishima began to write his first stories, besides, he had already read a large number of books by authors such as Oscar Wilde and Rilke, as well as numerous Japanese classics. He attended a fairly prestigious school called the Peers School, attended by the Japanese aristocracy, and eventually extremely wealthy commoners. But, then he realized that it was the worst decision he made. He spent six miserable years in this place.
He never built friendships and was sometimes attacked by his peers. The only redeemable of that time was his participation in the editorial board in the literary society of the school, thanks to this he was able to achieve a great aptitude for literature. His performance was so good that he was commissioned to write a story for the prestigious literary magazine, Bungei-Bunka. He presented a work called Hanazakari no Mori (The forest in all its splendor). Later, the story was published in 1944, due to the war it had to be published in a small print run due to a shortage of paper.
In his youth, he suffered from tuberculosis, for this reason, he avoided doing military service and participating in the war. But for Mishima, it was taken as something negative and shameful. One of Mishima's dreams before he became a writer was to be a kamikaze pilot. It was glorious for him to die heroically for his homeland. Frustrated, he decided to spend a lot of time writing until his father disagreed and forbade him. Mishima had to do it at night, supported and protected by his mother Shizue, who always read his stories. Then his father ordered him that he should study law and not literature.
Trajectory
Graduated from the University of Tokyo in 1947, Mishima never stopped writing during his university career. He got a job as a civil servant in the Japanese Ministry of Finance. But this work was so exhausting that he decided to leave it with the support of his father a year later.At that time he was able to dedicate all his time to writing. Mishima began to write all kinds of works: novels, plays, short stories, also poems, articles, and essays. Usually, his work was devoted to dark and stark themes, although contrasted with the delicacy and restraint of his style. His works led him to have worldwide recognition and to be the best-known Japanese writer abroad.
Mishima's works
The way he expresses desire and rejection, beauty, and violence, is of great attraction to the public. Mishima received the influence of Nihon Romanha, a writer belonging to Japanese romanticism, who emphasized the unity of Japan and its cultural values. This was a vehicle to reinforce nationalist ideology and more in times of war. However, Mishima was also interested and was a great admirer of modern Western literature. His first extensive work The Forest in Flower, was published in 1941. This work, like The Cigarette (1946), and Thieves (1948) were written during World War II and show the total departure from the tragic reality of war and of defeat.
In 1949 he published a work that quickly gained popularity: Confessions of a mask, a work that marked the definitive consecration of him in the literary world. Although some critics showed bewilderment and reservations about the particularity of the subject (because the protagonist confessed his homosexuality) certainly this represented a novelty in Japanese literature. Mishima was drawn to the aesthetic values ​​of Western classicism. The Golden Pavilion (1956) was his most successful work in the 1950s.
In 1958, he traveled to the United States and upon his return, Mishima married the daughter of a well-known painter. A year later, Kyoko's House was published, it did not receive the favors of the critics. He always tried to reflect his taste for the values ​​of the authentic Japanese based on the values ​​of the samurai. In this sense, fascinated by the ideology of warriors, he wrote The Way of the Samurai and In Defense of Culture (1968). Mishima presented himself as a defender of the restoration of the values ​​of the prewar and militaristic culture. The author was a man concerned about corporality and the state of the body, for this reason, he was a lover of the Martial Arts.
From 1955 Mishima began an intense program of physical activity and also resorted to military training at the Sietai base, together with a group of university students. His enormous literary production, among which, along with those already mentioned, stand out: The prohibited color (1951), The death of mid-summer (1953), The voice of the wave (1954), The taste of glory (1963) and Thirst for love (1964).
After the Banquet (1960), one of his most successful novels, he wrote Patriotism (1961) and Death in the afternoon, and other stories (1971), a compilation of short stories representative of a time when he was dying in the name of noble ideals.
Among his theatrical production of these years, it is worth mentioning Madame de Sade (1965) and My friend Hitler (1968). His most popular work is: The sea of ​​fertility, composed of the novels Snow of spring (1966), Runaway horses (1968), The temple of the dawn (1970)and The corruption of an angel, completed the latter days before his death. In this work, a critique of Japanese society is made for the loss of traditional values. Yukio Mishima was concerned about the strong westernization of his country and analyzed its transformation from a pessimistic and critical perspective.
This terrible vision of Mishima led him to embrace suicide as the only way out of him, ending his life on November 25, 1970.