Halsey Biography
Ashley Nicolette Frangipane (September 29, 1994) was born in New Jersey, United States. Singer and songwriter considered one of the most outstanding female artists of recent years. Frangipane is known by her stage name Halsey, a name that is an anagram of her first name (Ashley). This was released on the pop music scene in the early 2010s, when it became a trend for its covers and the parody of the song I Knew You Were Trouble by Taylor Swift, subsequently published the debut EP Room 93 (2014), of which the successes Ghost, Hurricane, and Trouble stood out.
In the following years, the artist established herself as a strong figure in the scene with themes such as Colors, New Americana, Castle, Now or Never, Bad at Love and Closer. The artist has excelled for her support of the LGBTQIA community and feminism, participating in various marches for gender equity and respect for human rights.
Beginnings
Daughter of Nicole and Chris Frangipane, she has Dante and Sevian as brothers. She was born in a humble family, from an early age she was interested in music and she was supported by her family. As she grew up she learned to play the viola, the violin, and the cello, then she started playing the acoustic guitar. Over time, she decided to continue seriously her passion for music specializing in fine arts at the university, however, the costs were too high, so she went to a community college in which she studied composition, area in which she was deeply interested, becoming the means of expressing her sorrows and joys.
At eighteen, while she was studying, she began to face serious economic problems, which is why she began to work presenting herself in different cities with varied artistic names, at this time she chose her artistic name, Halsey, since it was an anagram of her first name. In these years, she uploaded covers of songs on YouTube, with her name through which she was gaining popularity, later she created her account on SoundCloud, in which she uploaded her compositions, which were well received by the public.
Career
After becoming known on YouTube and SoundCloud, she drew the attention of the Astralwerks label with which she signed a contract a short time later. Under this label she released on October 27th the debut EP Room 93 (2014), this included Is There Somewhere, Ghost, Hurricane, Empty Gold, and Trouble, also included four special videos. After the publication, the EP was gaining popularity becoming a trend, also, it positioned itself in the 159th position of the Billboard 200. Later, Halsey joined the tour of the band The Kooks as an opening act.
In 2015 the singer rose to fame becoming one of the most mentioned artists online, after appearing in the South by Southwest, an event about films, interactive media, and music, of which the singer was part. That same year she undertook her first musical tour called, The American Youth Tour, which took place between March and April, in which the band Rising Sons and singer Olivver The Kid participated as guests. For mid-year Halsey, she was chosen as the opening act of the Smoke & Mirrors Tour of Imagine Dragons, in her presentation she interpreted some EP songs and other unpublished songs such as Colors, Control, Castle, Haunting and Roman Holiday, which would be included in the singer's next album.
Starting June, she published the single Hold Me Down through his YouTube channel, this was included in the album Badlands (2015), a disc of the conceptual type inspired by a dystopian society called The Badlands, in which its inhabitants are held captive. The artist mentioned that this setting was the reflection of her mental state since on several occasions she wanted to escape from reality and the frustration that was linked to her condition as a bipolar person, a disorder she has talked about in various interviews and which has inspired some of her songs. Badlands included successful songs such as New Americana, Colors, Control and Castle.
In 2016 she published the EP Complementary Colors (2016), which consisted of five remixes of Colors, followed by the release of Tokyo Narita. By the end of the year, she collaborated with the American DJ duo, The Chainsmokers in Closer, a song that quickly became a trend, positioning itself in the US music tops. After the success of the song, Closer Remixes came out with R3hab, Shaun Frank, among others.
In mid-2017 she released Hopeless fountain kingdom (2017), an album that consisted of seventeen songs among these varied collaborations such as Strangers with Lauren Jauregui, Hopeless with Cashmere Cat, Alone with Big Sean and Stefflon Don and Lie with Quavo; from this stand out the song, it is Now or Never, Eyes Closed, Bad at Love, Sorry and Alone. Shortly after being published the album was positioned on the Billboard 200. This was chosen as one of the 50 best albums of the year by Billboard and Rolling Stone.
The following year already as a consolidated artist Halsey participated in Women's March, a march for women's rights in which various celebrities and figures of feminism participated. During the march, the singer delivered the speech Story like mine, in which she talks about psychological abuse, harassment and other situations that marked her life, experiences that many women share. The speech video became a trend. That same year she launched the collaboration with Benny Blanco, Eastside and later published the single Without Me. In 2019, she released the remix of Without Me with Juice WRLD.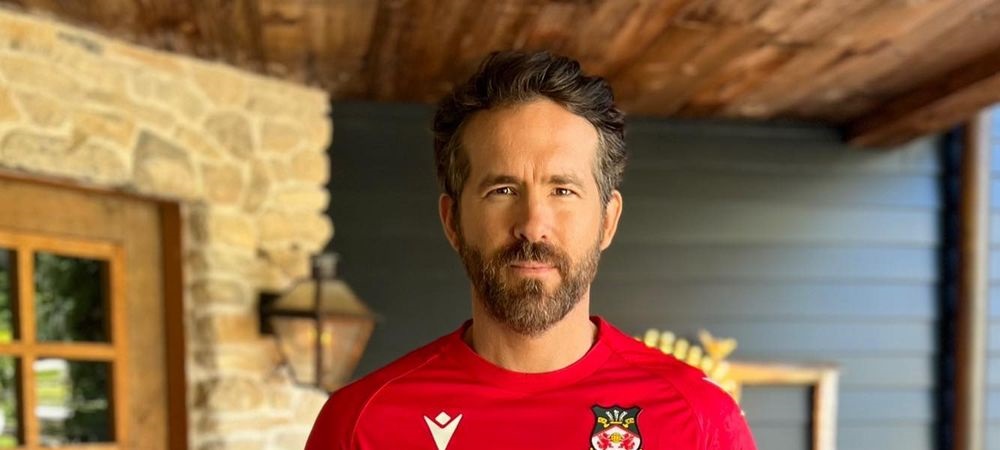 Biography of Ryan Reynolds
Ryan Rodney Reynolds was born on October 23, 1976 in Vancouver, Canada, and he is a well-known actor. When Ryan was born, his mother, Tammy, was a student and a salesperson, while his father, Jim, worked in wholesale food sales and also excelled as a semi-professional boxer. In addition, Ryan has three older siblings.
He studied in his hometown of Vancouver until 1994 when he decided to join a theater group as an extracurricular activity while attending Kwantlen College. However, his passion for acting became a vocation, and Ryan dropped out of college to devote all his time and energy to his acting career.
Debut as an actor
He quickly landed small roles in successful and memorable TV series such as "Sabrina the Teenage Witch" and "The X-Files". In 1998, his big break came with the series "Two Guys, a Girl and a Pizza Place", which ran until 2001 and catapulted him to fame. The show became very popular thanks to its great comedic content, an area where Reynolds demonstrated perfect skill, but this was not the first time that Ryan had made a name for himself in a Hollywood comedy, as he had already been in "Life During Wartime" in 1997.
Films
After working in several minor jobs, Ryan got his first major role as a protagonist in the crazy "Van Wilder – Animal Party", where he played a college party organizer. The success of the film opened doors for him to work alongside Michael Douglas in "Till Death Do Us Part", support Wesley Snipes in "Blade Trinity" or star in the horror movie "The Amityville Horror". However, at this stage of his career, Ryan stood out mainly as a protagonist in comedies such as "Just Friends", "Waiting" and "Harold & Kumar Go to White Castle". This led him to want to leave his comedic side behind, getting involved in different projects such as the thriller "Smokin' Aces", the independent film "Adventureland" and the action film "X-Men Origins: Wolverine". Later on, he also participated in romantic films such as "The Proposal" and "Definitely, Maybe". However, recognition of his acting ability did not come until Ryan was nominated for a Goya Award for his demanding role in "Buried". It is worth noting that he also brought to life the comic book hero "Green Lantern" and the renowned "Deadpool".
Contracts, curiosities
Prestigious brands like Hugo Boss have not been oblivious to Ryan Reynolds' popularity, charisma, and good looks, offering him contracts to be the face of one of their fragrances: Boss Bottled Night, a fragrance that, through great advertising, managed to convey an irresistible seductive effect.
Two curiosities can be highlighted from his work: first, the nearly 10 kilos of solid muscle he gained thanks to rigorous physical training to bring Hannibal King to life in "Blade: Trinity"; and second, his appearance on the animated TV series Zeroman, in which he lent his voice to the character Ty Cheese. In addition, like many Hollywood stars, Ryan Reynolds has an eccentricity outside the world of entertainment: a great passion for motorcycles, of which he owns three collector's items, one of which was designed exclusively for him and is none other than a Harley Davidson.
Romantic relationships
Regarding his personal life, Ryan Reynolds was in a romantic relationship with singer Alanis Morissette from 2002 to 2007. The couple got engaged in 2004, but in July 2006, People magazine reported that they had separated, although neither of them officially confirmed the news. Shortly after, in February 2007, they decided to end their engagement by mutual agreement. In May 2008, Reynolds announced his engagement to actress Scarlett Johansson, and they got married on September 27 of the same year. However, in December 2010, the couple announced in a statement to People magazine that they had decided to end their marriage.
So, on September 9, 2012, he married the actress Blake Lively in Mount Pleasant, South Carolina. In October 2014, they announced that they were expecting their first child, and in December of that same year, Ryan Reynolds and his wife Blake Lively became parents with the birth of their daughter: Ines. Later, on April 14, 2016, his wife's second pregnancy was confirmed, and on September 30, 2016, he became a father for the second time to a boy named James.