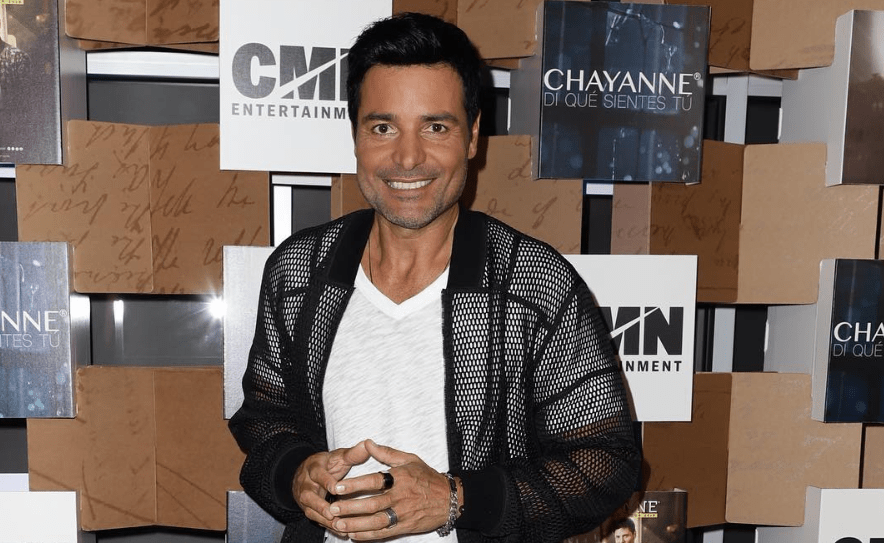 Chayanne Biography
Elmer Figueroa Arce (June 28, 1968). He was born in Río Piedras, Puerto Rico. Singer and Puerto Rican actor considered one of the most representative figures of Latin music of the eighties and nineties. He began his career at the end of the 1970s, forming part of the popular group Los Chicos de Puerto Rico (1978-1984). He debuted as a soloist with the album Chayanne es mi Nombre (1984) and rose to fame with Chayanne (1987) and Chayanne II (1988), albums in which were included the hits Fiesta in America, Violeta, Tu Pirata soy yo y Este rhythm is dancing like that. Being known as a singer, Chayanne made his debut as an actor in the telenovelas Generaciones (1980) and Las divorciadas (1985) and ventured as a film actor in Linda Sara (1994), by Jacobo Morales. In the course of his successful career, he has collaborated with renowned artists such as Rubén Blades, Jennifer López, Rocio Jurado, Wisin, and Ozuna, among others.
Family and beginnings
Son of sales manager Quintino Figueroa and school teacher Irma Luz Arce, Chayanne was the third of five children. From an early age, he was interested in music, developing and cultivating his taste with the support of his parents. It was his mother who created his stage name, inspired by the popular 1950s television series Cheyenne. A year after his birth the family moved to San Lorenzo. With only ten years he started in the world of music, being part of the new youth group of Eric Laboy, Los Chicos or Los Chicos de Puerto Rico. Integrated at that time by Tony, Rey, Miguel, and Chayanne, the group became one of the most popular groups of the eighties, known for themes such as Thinking About You, It Will Be Because I Love You, Dancing at the Rhythm of Rain and Dancing.
In a short time, the group caught the attention of the Puerto Rican and Latin American publication, becoming known in countries such as Mexico, Guatemala, Costa Rica, El Salvador, Nicaragua, Panama, and the Dominican Republic, among others. They made several international tours and published between 1978 and 1984, the albums Para Amar (1980), Los Chicos de Puerto Rico (1980), Viva el Amor (1982), Bailando (1983) and Conexión Caribe (1984). For the same period, the group starred in the film Conexión Caribe (1984) directed by Orestes Trucco. A year before the film's release, Chayanne and other group members resigned due to poor working conditions.
Artistic Trajectory of Chayanne
After leaving the group in 1983, Chayanne was released as a soloist with the debut album Chayanne es mi Nombre (1984), a record that included popular songs like ¿Y qué culpa?, Yo chicos, De dos en dos and Chayanne is my name, themes that he promoted in Puerto Rico, Spain, the United States, Mexico, Costa Rica, and some South American countries among others. This first album featured his own promotional video clip for the main theme Chayanne is my name. In which he sees the young artist wearing typical clothing from the jungle, surrounded by trees. At the same time that he was developing his career as a singer, he started in the world of acting, debuting in the telenovelas Generaciones (1980) and Las divorciadas (1985).
The same year that he was seen performing in Pobre Juventud (1986), he released his second studio album, entitled Sangre Latina (1986), a work in which themes such as Sorcery, Una foto para dos and Latin lover appeared. Later he published Chayanne (1987) and Chayanne II (1988), albums that made him known internationally and put him in the top of the most listened artists of the time, along with other Latin artists such as Marc Anthony and Ricky Martin. These successful albums were imposed in the music scene with songs like Este ritmo se baila asi, Fiesta in America, Violet, Fuiste un trozo de hielo en la escarcha and Marinero.
Consolidated in the Latin music industry, Chayanne continued to reap successes in the nineties with the publication of the albums Tiempo de Vals (1990), Provócame (1992) and Influencias (1994), the record works in which great hits like Todo se puede encontrar. The World Needs a Kiss, Provoke Me, Sparrowhawk or Dove, Free Love, Beloved Lover, Do not Think of You, Give Anything and Time of Waltz, a theme that became a quinceañera classic in Latin America.
In the mid-1990s, he made his debut as a film actor in the romantic film Linda Sara (1995), directed by actor and director Jacobo Morales. A year later he returned to music with Volver a Nacer (1996), an album of eleven songs that included songs like Sólo Tu Amor, Volver a Nacer, Guajira and Tal Vez Es Amor. Finishing this decade he released Atacado a Tu Amor (1998), album that allowed him to enter the European market with successful hits such as Torero, Y tú te vas and Si we had little time, songs that included their own music videos, which can be found on the artist's YouTube channel.
Beginning the new millennium he starred in a telenovela Provócame (2001), together with Araceli González and she released her album Simplemente (2001), a work that included themes in English such as Boom, boom, Touch Me and Alive, as well as the participation of artists Rubén Bladés in When a love goes away and Jennifer Lopez in Touch Me or Give Me.
Two years later he returned with the simple Sincero (2003) and shortly after released the album Desde Siempre (2005). Later he starred in Sos mi vida (2006), a romantic drama starring Natalia Oreiro and Facundo Arana. After acting in Gabriel (2008) and Los única (2011), Chayanne released the solo albums Con Chayanne (2012) and En todo Estaré (2014). His most recent works are the simple Que me has hecho? along with Wisin and Choka with Ozuna.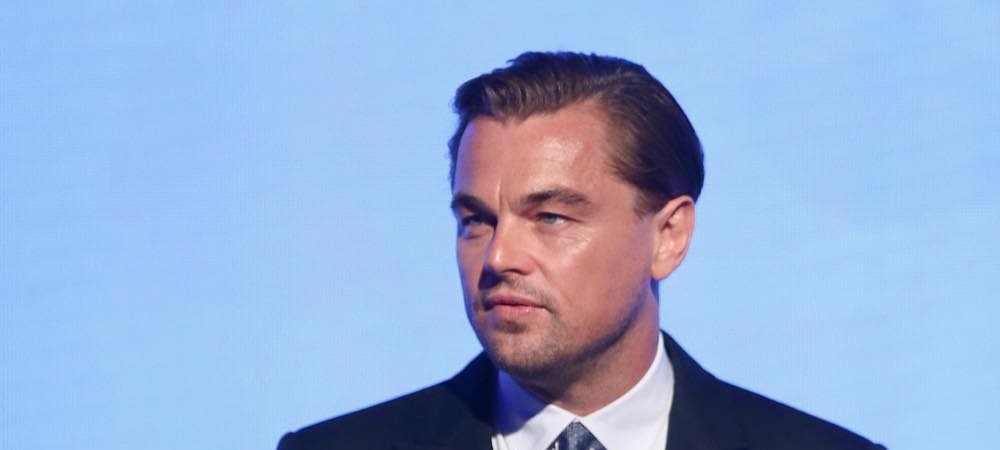 Biography of Leonardo DiCaprio
Leonardo Wilhelm DiCaprio is a renowned actor and film producer who has won numerous awards within the film industry. He was born on November 11, 1974, in Hollywood, Los Angeles, California, United States.
DiCaprio is an only child of Irmelin Indenbirken, a secretary born in Germany, and George DiCaprio, an underground comic artist and producer/distributor of comics. On his father's side, he has half-Italian (from Naples) and half-German (from Bavaria) ancestry. On the other hand, on his mother's side, his grandfather Wilhelm Indenbirken was German and his grandmother Helene Indenbirken was a German citizen born in Russia under the name Yelena Smirnova.
He was named Leonardo because, while his pregnant mother was looking closely at a painting by the great artist Leonardo da Vinci in a museum, DiCaprio gave a strong kick inside her belly. His parents divorced when he was only one year old, and they shared custody of Leonardo until 1997.
Studies, beginnings in acting.
As for his education, he did not attend university and only took basic courses at John Marshall High School in Los Angeles. His career in the world of image and acting began when he followed his older stepbrother, Adam Farrar, in television advertising, starring in a commercial for the Matchbox car brand at the age of fourteen and subsequently participating in educational films. At the age of five, he was also part of the children's television series "Romper Room", but had to leave it as it was detrimental to him.
"1990 – 1991: Debut in television and cinema"
In 1990, he made his true television debut when he was cast to be a part of the "Parenthood" ensemble, a series based on the film of the same name. He then landed minor roles in several series, including "The New Lassie" and "Roseanne," as well as a brief part in "Santa Barbara." His work in "Parenthood" and "Santa Barbara" earned him a nomination for the Young Artist Award for Best Young Actor. His big screen debut came in 1991 with the science fiction and horror movie "Critters." Later on, he became a recurring member of the cast of the ABC sitcom "Growing Pains," playing Luke Brower. However, DiCaprio didn't achieve success in the film industry until 1992, when he was selected by Robert De Niro from among 400 young actors for the lead role in "This Boy's Life," which also starred Ellen Barkin and De Niro himself.
1993 – 1996
Later, in 1993, DiCaprio played the mentally disabled younger brother of Johnny Depp in "What's Eating Gilbert Grape." The film's director, Lasse Hallström, admitted that he initially sought a less attractive actor, but he decided on DiCaprio because he had become "the most observant actor" among all who auditioned. The film was a great financial and critical success, resulting in Leonardo being highly praised for his performance, which led to him being awarded the National Board of Review for Best Supporting Actor and nominated for an Academy Award and a Golden Globe. Subsequently, he had roles in films such as "The Quick and the Dead" (1995) and was one of the leads in "Romeo + Juliet" (1996).
But his big break came with director James Cameron, who offered him the lead male role in Titanic (1997), a movie that not only won a considerable number of Academy Awards but also became a social phenomenon. Afterwards, DiCaprio gained greater acceptance in the cinematic world, so he was part of numerous films such as:
The Man in the Iron Mask (1998)
The Beach (2000)
Catch Me If You Can (2002)
The Aviator (2004)
The Assassination of Richard Nixon (2004)
Blood Diamond (2006)
Gardener of Eden (2007)
Body of Lies (2008)
Orphan (2009, as producer)
Shutter Island (2010)
Inception (2010)
Django Unchained (2012)
The Great Gatsby (2013)
Runner Runner (2013)
The Wolf of Wall Street (2013)
The Revenant (2015)
The Audition (2015).
Curiosities
Interestingly, he was nominated for an Oscar five times: Best Supporting Actor for What's Eating Gilbert Grape, Best Actor for The Aviator, Blood Diamond and The Wolf of Wall Street. This generated a lot of jokes and talk of a supposed "curse" in Hollywood. But in 2015, he finally won the award thanks to his great performance in "The Revenant".
It should also be noted that DiCaprio is a committed environmentalist who has received praise from environmental groups for choosing to fly on commercial flights instead of private planes like most celebrities, and for driving an electric hybrid vehicle and having solar panels in his home.