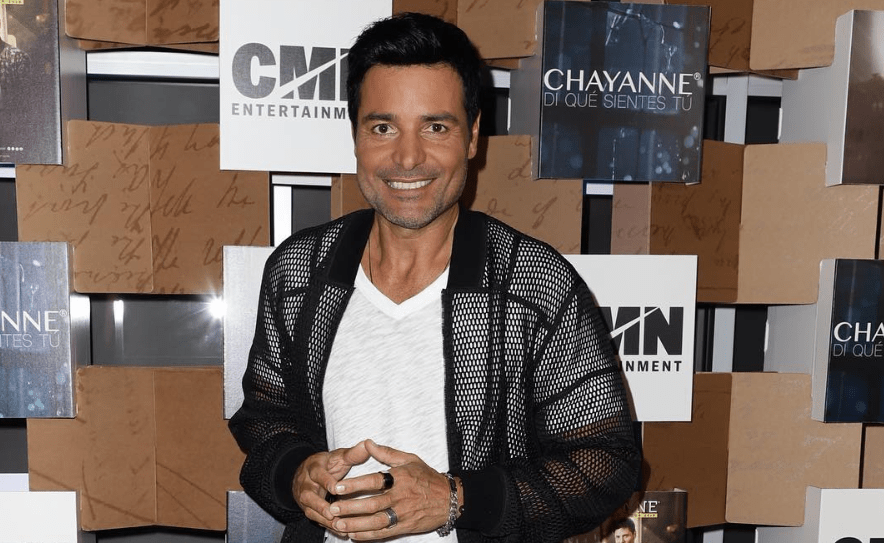 Chayanne Biography
Elmer Figueroa Arce (June 28, 1968). He was born in Río Piedras, Puerto Rico. Singer and Puerto Rican actor considered one of the most representative figures of Latin music of the eighties and nineties. He began his career at the end of the 1970s, forming part of the popular group Los Chicos de Puerto Rico (1978-1984). He debuted as a soloist with the album Chayanne es mi Nombre (1984) and rose to fame with Chayanne (1987) and Chayanne II (1988), albums in which were included the hits Fiesta in America, Violeta, Tu Pirata soy yo y Este rhythm is dancing like that. Being known as a singer, Chayanne made his debut as an actor in the telenovelas Generaciones (1980) and Las divorciadas (1985) and ventured as a film actor in Linda Sara (1994), by Jacobo Morales. In the course of his successful career, he has collaborated with renowned artists such as Rubén Blades, Jennifer López, Rocio Jurado, Wisin, and Ozuna, among others.
Family and beginnings
Son of sales manager Quintino Figueroa and school teacher Irma Luz Arce, Chayanne was the third of five children. From an early age, he was interested in music, developing and cultivating his taste with the support of his parents. It was his mother who created his stage name, inspired by the popular 1950s television series Cheyenne. A year after his birth the family moved to San Lorenzo. With only ten years he started in the world of music, being part of the new youth group of Eric Laboy, Los Chicos or Los Chicos de Puerto Rico. Integrated at that time by Tony, Rey, Miguel, and Chayanne, the group became one of the most popular groups of the eighties, known for themes such as Thinking About You, It Will Be Because I Love You, Dancing at the Rhythm of Rain and Dancing.
In a short time, the group caught the attention of the Puerto Rican and Latin American publication, becoming known in countries such as Mexico, Guatemala, Costa Rica, El Salvador, Nicaragua, Panama, and the Dominican Republic, among others. They made several international tours and published between 1978 and 1984, the albums Para Amar (1980), Los Chicos de Puerto Rico (1980), Viva el Amor (1982), Bailando (1983) and Conexión Caribe (1984). For the same period, the group starred in the film Conexión Caribe (1984) directed by Orestes Trucco. A year before the film's release, Chayanne and other group members resigned due to poor working conditions.
Artistic Trajectory of Chayanne
After leaving the group in 1983, Chayanne was released as a soloist with the debut album Chayanne es mi Nombre (1984), a record that included popular songs like ¿Y qué culpa?, Yo chicos, De dos en dos and Chayanne is my name, themes that he promoted in Puerto Rico, Spain, the United States, Mexico, Costa Rica, and some South American countries among others. This first album featured his own promotional video clip for the main theme Chayanne is my name. In which he sees the young artist wearing typical clothing from the jungle, surrounded by trees. At the same time that he was developing his career as a singer, he started in the world of acting, debuting in the telenovelas Generaciones (1980) and Las divorciadas (1985).
The same year that he was seen performing in Pobre Juventud (1986), he released his second studio album, entitled Sangre Latina (1986), a work in which themes such as Sorcery, Una foto para dos and Latin lover appeared. Later he published Chayanne (1987) and Chayanne II (1988), albums that made him known internationally and put him in the top of the most listened artists of the time, along with other Latin artists such as Marc Anthony and Ricky Martin. These successful albums were imposed in the music scene with songs like Este ritmo se baila asi, Fiesta in America, Violet, Fuiste un trozo de hielo en la escarcha and Marinero.
Consolidated in the Latin music industry, Chayanne continued to reap successes in the nineties with the publication of the albums Tiempo de Vals (1990), Provócame (1992) and Influencias (1994), the record works in which great hits like Todo se puede encontrar. The World Needs a Kiss, Provoke Me, Sparrowhawk or Dove, Free Love, Beloved Lover, Do not Think of You, Give Anything and Time of Waltz, a theme that became a quinceañera classic in Latin America.
In the mid-1990s, he made his debut as a film actor in the romantic film Linda Sara (1995), directed by actor and director Jacobo Morales. A year later he returned to music with Volver a Nacer (1996), an album of eleven songs that included songs like Sólo Tu Amor, Volver a Nacer, Guajira and Tal Vez Es Amor. Finishing this decade he released Atacado a Tu Amor (1998), album that allowed him to enter the European market with successful hits such as Torero, Y tú te vas and Si we had little time, songs that included their own music videos, which can be found on the artist's YouTube channel.
Beginning the new millennium he starred in a telenovela Provócame (2001), together with Araceli González and she released her album Simplemente (2001), a work that included themes in English such as Boom, boom, Touch Me and Alive, as well as the participation of artists Rubén Bladés in When a love goes away and Jennifer Lopez in Touch Me or Give Me.
Two years later he returned with the simple Sincero (2003) and shortly after released the album Desde Siempre (2005). Later he starred in Sos mi vida (2006), a romantic drama starring Natalia Oreiro and Facundo Arana. After acting in Gabriel (2008) and Los única (2011), Chayanne released the solo albums Con Chayanne (2012) and En todo Estaré (2014). His most recent works are the simple Que me has hecho? along with Wisin and Choka with Ozuna.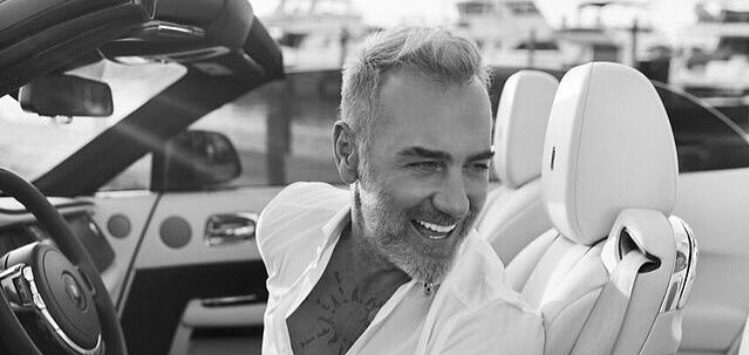 Gianluca Vacchi biography
Gianluca Vacchi (August 5, 1967) Born in Bologna, Italy. Italian businessman and artist, known for his eccentricity and the way he manages his money, throwing lavish and expensive parties. His lifestyle is frequently shared by the businessman through his social networks.
Vacchi is a man of more than 50 years who has attracted the attention of various people, not only for his eccentricity but also for his physical attractiveness. He currently has more than 15 million followers on instagram and since 2014 he has become popular with the hashtag #GVLifestyle.
There is only one life and you have to live it trying to enjoy everything you can.

Gianluca Vacchi
Family and studies
Gianluca Vacchi grew up in a wealthy family. From an early age he was interested in business. He studied economics and then began to be part of the family business. Later he founded the company IMA, a company dedicated to the creation of pharmaceuticals, cosmetics and others. Over time, Vacchi diversified his businesses, participating in different business projects. While doing this, he increased his capital, becoming a billionaire in a matter of a few years.
Change of lifestyle
After several years in the industry, Gianluca Vacchi left the family business in charge of his cousin and dedicated himself fully to enjoying his life, since at the age of forty he had not explored and enjoyed everything he achieved in those years. After thinking about the way he had lived until then, he decided to change his lifestyle. He started by working on his physique, improving his diet and exercising. He complemented this, with hours in the sauna and cryotherapy and shortly after the effort began to show.
At 47, he became known on social networks with a photo in which he was seen riding with the famous American actor Zac Efron.
Since then, he began to attract the attention of the public for his sensual dances, his eccentric and expensive parties. Likewise, through the networks he showed the large number of properties he owned: mansions, houses on the beach, yachts, motorcycles, cars and even a helicopter.
In 2016, the videos of Vacchi and his girlfriend at the time, Giorgia Gabriele, dancing to different Latin music songs, went viral. It was then that it became a trend. Many were interested in the lifestyle of the 49-year-old man, surrounded by beautiful women and with an exorbitant fortune. Since then, the daily life of the famous Italian has been shared by social networks. He is currently one of the most famous adult influencers on the platform.
The following year he ended his relationship with his girlfriend Gabriele, and a short time later he was seen with the beautiful Colombian model, Ariadna Gutiérrez. That same year he published his book Enjoy (2016), which, in Vacchi's words, is a conceptual biography. In this book, he talks about his experiences, gives advice and encourages people to enjoy life to the fullest.
During this period of his life, the Italian has been seen with famous Latin, American and European artists, which has increased his popularity. Among the artists with whom he has been associated are the singers: J. Balvin, Luis Fonsi, Sebastián Yatra, Ozuna, Daddy Yankee and Yandel, among others. In 2017, Vacchi was seized by Banco BPM. He later explained that this does not greatly affect his fortune and that it was all a disagreement with the bank.
Facet as DJ
In recent years, Gianluca Vacchi has dabbled in music as a DJ, working with great figures such as Steve Aoki, Nicola Zucchi, Christian Lena and Albertino, among others. He currently has a contract with the Spinnin 'Records label. His first song, entitled Viento, appeared under this label on August 13, 2017. This song currently has more than 27 million views on YouTube.
After Viento, Tump-it came out, a theme that quickly became a trend. In August he released the song Sigamos Bailando, his collaboration with Yandel and Luis Fonsi. Later he released the song Waglio, in collaboration with Alessio and in 2019, he released Asho mami and Mueve.
Vacchi has made several tours as a DJ and worked in clubs such as Amnesia Ibiza, Sutton Club and Sutton Barcelona, among others.
Gianluca news
Currently Vacchi, is romantically involved with the young model Sharon Fonseca. On May 10, 2020, during the celebration of Mother's Day, he announced via Instragram that he and his girlfriend were expecting their first child.
Birth of your child
On October 28, Gianluca and Sharon announced the birth of their daughter Blu Jerusalema Vacchi, true to their style, this announcement was made through their Instagram accounts.