Héctor Lavoe biography
Héctor Juan Pérez Martínez known as Héctor Lavoe was a salsa songwriter and singer recognized for the quality of his music and his unique personality when composing and singing, leading him to have a successful musical career during the 1970s and 1980s.
Lavoe was born on September 30, 1946, in the autonomous municipality of Ponce located in Puerto Rico. He grew up in a family of scarce resources conformed by his mother Francisca Martínez also called Panchita, his sister Priscilla and his father Luis Pérez whom they called Lucho. When he was only 3 years old his mother died, which was one of the biggest blows in the life of the singer.
From a very young age, his father instilled in him a love for music, so much so that at the age of 14 he gave small concerts in his hometown, which paid him an approximate amount of $18 per night, with which he contributed to the needs of his house. In view of the fact that the economy in his family had difficulties and with a view to fulfilling his dream of making money and being famous, being 16 Hector decided to go to New York accompanied by his sister Priscilla. In New York, Hector focused on finding jobs as messenger, trunk, painter, and waiter to get some money.
Later he met a childhood friend named Roberto Garcia who took him to clubs, dance halls and Latin music in the neighborhoods of Lower Manhattan and the Bronx where he gradually began to be recognized for the quality of his music. In 1965 the singer of the singers recorded his first single called "Mi china me botó" in conjunction with the New Yorker band, this song was part of the album Esta de Bala, recorded under the musical label SMC. Hector stayed a few more years in this band playing the maracas and doing some choirs and simultaneously he also sang in other bands of the city such as Alegre all stars and Francisco "Kako" Bastar and his orchestra where he met Johnny Pacheco and Willie Colón, is the second the person with whom soon would begin to record. Since he began his musical duo, Héctor Lavoe and Willie Colón managed to record eleven songs which were highlighted in the albums The good, the bad and the ugly and Vigilante.
Between the years 1967 and 1973 the duo Willie Héctor managed to stand out for productions such as:
The great fugue
Our thing
I will kill them
The trial
Christmas assault (Volumes 1 and 2), of which songs like "Juana Peña," "Barrunto," "Calle Luna, Calle Sol," and "La Murga de Panamá" stood out.
In the year of 1973, Willie Colón made the decision of separating from Héctor looking to dedicate himself only to the musical production and to his family leaving also all his band in charge of the singer of the singers. Nevertheless, a few years later Willie Colón would begin a new stage in the music making a duet with the Panamanian singer Rubén Blades. Although initially Hector felt betrayed by the separation, time helped him to forget this and Willie Colón continued recording with Hector in several of the albums he did as a soloist.
LAVOE AS SOLOIST
Héctor Lavoe's solo career began in 1975, managing to form a base orchestra composed of the majority of musicians who were part of the band he sang with Colón. This orchestra was made up of: Ray Maldonado and Héctor Zarzuela who played the trombones, Tom Malón and José Rodríguez in charge of the trumpets, Mark Dimond who was the pianist, Eddie Rivera the bass player, and José Mangual Jr. the one of the bongos, Milton Cardona who played the congas and Nicky Marrero the timbalero.
His first album as a soloist was called "La Voz" and in this the songs "Rompe saragüey," "Un Amor de la Calle," "Paraíso de dulzura," "Emborráchame de Amor," "Mi Gente" and among other topics that began to consolidate the path to success in the musical career of Héctor Lavoe and thanks to which he won the prize for best vocalist of the year of Latin NY magazine.
For the year 1976 would come a new musical blow in the career of Hector as he released his second album entitled "De Ti Depende" where he highlighted the theme "Periódico de Ayer" (Produced by Tite Curet Alonso) one of the standard themes of the singer and that until today is very popular. In this time the concerts that Hector Lavoe had programmed were a total failure due to his problems of drug addiction that prevented him from complying with the dates established for his live performances; This generated a great depression in the life of the singer which forced him not to fulfill 100% with one of his tours, to be able to undergo a treatment to overcome his problem with drugs.
The third musical production of Héctor in his solo career called "La Comedia" came in the year of 1978, which was highlighted by the participation of Willie Colón and Rubén Blades in his production and where would come the composition of the song "El Cantante" which was the author of the Panamanian singer, and yielded to Héctor Lavoe by conviction of Willie Colón since according to him the lyrics of the song were more in line with the life and musical career of the singer singers. "El Cantante" is still the theme for which Héctor is recognized, from the name of this song comes his banner by which he was always called "The Singer of the singers."
In the course of the 80's, there was an episode difficult in the life of the singer since his apartment in Queens burned down and to save his life he jumped out the window. However, the magnitude of the blow caused him great fractures in his whole body and a long time of disability. Events like this added to the loss of her mother-in-law and her youngest son aggravated again Hector's depressive problems causing him to fall back into drug addiction, leaving behind all the progress he had made in overcoming his addiction.
Even in the middle of his addiction, by the end of the 80s his musical production called "Strikes Back" was released in which songs like Ponce, Loco, the ticket, taxi, the full one, like I'm not going to cry, she lied and plate of the second table and which he interpreted in his later musical tours to the personal problems that he had. In 1988 exactly the singer was diagnosed with acquired immunodeficiency syndrome, which was caused by an infected needle with which he injected drugs. However, he continued with his career giving concerts although he was asked to be at rest.
In this same year another tragic episode arrived in the life of Héctor, since by the depressive crisis with which he came he had a strong argument with his wife and he threw himself from a ninth floor trying to take his own life, fortunately he did not succeed but he had many fractures for the second time in his whole body, which forced him to perform titanium implants to correct them. Hector Lavoe's health was not the best for that time, and his addiction to drugs deteriorated him more and more.
By 1991 when things started to aggravate much more since the singer suffered a stroke that paralyzed his face and finally ended his career because he could not sing more due to his difficulty speaking. It was the beginning of a life where the singer was immersed in abandonment and poverty after his representative at that time David Lugo took advantage of his disability by signing a power that granted him the profits from the sales of his records.
Fortunately, a few months later Lavoe's family was able to win the lawsuit by making it clear that the singer's signature was poorly done in the signed documents. The singer lived his last years in New York where he was presented on concert platforms in which he was honored and his followers saw how each day deteriorated more, until he arrived on June 29, 1993, the day when he died of cardiac arrest. For two whole days, all his followers in New York and other parts of America made a tribute in the "Frank E. Campbell Funeral Home" and later in the burial of his body.
Passed 9 years, exactly in 2002 the remains of the singer were transferred to his hometown Ponce, Puerto Rico, thus fulfilling what he had asked before to die. Hector Lavoe, thanks to the legacy and career that he left, is currently considered one of the greatest salsa singers in the world, thanks to his productions they added a lot of value to the genre and for this reason many monuments have been erected in their honor, always remembered by their people as "The singer of the singers."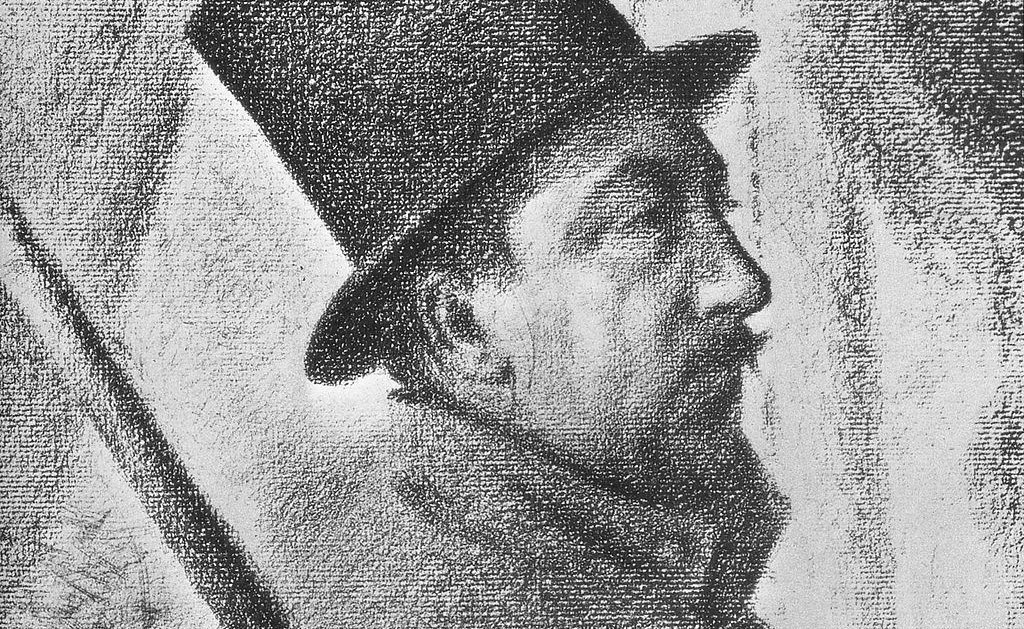 Paul Signac Biography
Paul Victor Signac (November 11, 1863 – August 15, 1935) was born in Paris, France. A Painter considered one of the most prominent exponents of neo-impressionism with Georges Seurat, a painter with whom he had a close relationship. Signac was born into a wealthy family which allowed him to devote himself fully to painting.
By the mid-1880s, he studied arts and honed his skills in Bin's workshop. In the early years of his career, he became interested in impressionism, an artistic movement that continued until he met Seurat. Along with this he ventured into pointillism or divisionism, an artistic technique of which Signac is one of the most important exponents. In his works, he painted landscapes of southern France and other regions that he visited on his ship.
Studies and beginnings
Born into a wealthy family, he was able to devote himself to study and the arts without restrictions. In 1882, he joined the École des Arts-Décoratifs de Paris (School of Decorative Arts). For the same period, he attended the free workshop of Bin, painter, and politician, who was then mayor of Montmartre. In the course of the following years, he collaborated in the creation of the Société des Artistes Indépendants, founded in 1884. He was the vice president in 1903 and president six years later. He also participated actively in the creation of the Salon des Indépendants.
In 1886, he was part of the IX Impressionist Exhibition, along with renowned painters such as Seurat, Edgar Degas, Camille Pissarro, Jean-Louis Forain and Paul Gauguin. In these early years, his paintings reflected the influence of Pissarro, Pierre Auguste Renoir, and Claude Monet.
Career
Towards the end of the 19th century, Signac began to lean towards the style proposed by Seurat, deepening the pointillist technique. In those first paintings, he painted the Mediterranean coasts and the banks of the Seine, lighthouses, coasts, among others.
In 1899, he raised his aesthetic ideas in the book De Eugène Delacroix to Neo-impressionism (1899), a work in which he defended the techniques of neo-impressionists. School that emerged in 1886 from the hand of Seurat and Signac. Camille Pissarro, Maximilien Luce Théo van Rysselberghe and Henri-Edmond Cross also participated in this.
Some characteristics of this artistic movement are the concern for volume, the development of shapes without defined profiles, the order in the composition and the use of pure basic colors, which when used in a pointillist painting would create an optical illusion that gives more luminosity in painting. This idea is based on the theory of the simultaneous contrast of colors by Michel Eugéne Chevreul.
When Seurat died, Signac moved to Saint-Tropez, (Cote d'Azur, France), a town where he remained until 1911. Throughout his life he traveled and sailed through different countries such as Italy and Turkey, also toured France. During these trips visited La Rochelle, Marseille, Venice, and Istanbul, among others. Those experiences served as inspiration for his paintings, in which he represented maritime scenes. Within those trips, he painted a large number of watercolors.
Throughout time, he ceased to strictly follow the rules of pointillism, widening the brushstrokes as seen in the paintings Samois, Departure of tuna vessels in Groix, La Seine au Pont-Royal, and Rivière de Vannes. From 1913, Signac traveled to Antibes, where he spent long stays, keeping his studio in Paris. During this period, he was president of the Société des Artistes Indépendants, a position he held from 1909 until his death on August 15, 1935, in Paris.
In the course of his career, Signac painted a large number of paintings and watercolors. In most of these, he applied pointillism, a technique developed by Seurat. Most of these paintings represented maritime scenes, although, he also painted still lives, decorative compositions, and everyday scenes. Among his most outstanding works are Opus 217. Against the Enamel of a Background Rhythmic with Beats and Angles, Tones, and Tints (1890), Woman by the Lamp (1890), The Papal Palace in Avignon (1900), Grand Canal ( 1905), The Port of Rotterdam (1907), Antibes, the towers (1911), Port of La Rochelle (1921) and Lézardrieux (1925).
In the last years of his career, he painted various watercolors in which he did not strictly follow the rules of pointillism; for this period he became friends with Belgian painters who subsequently formed a group of neo-impressionists.