Henri Fayol Biography
Henri Fayol (July 29, 1841 – November 19, 1925) Engineer and theorist of business administration. He was born in Istanbul, Ottoman Empire. He grew up in a bourgeois family, so he could study in the best institutes in the city. He studied civil engineering of mines and finished in 1860. When he finished, he got a job as an engineer in the mines of an important mining and metallurgical group: the Comantry Fourchambault Corporation. Fayol witnessed the irruption of the Industrial Revolution and later its consequences. Also, he experienced the consequences of the First World War.
From the age of 19, he began his experience in the field of metallurgy and coal. Due to the above, at age of 25, he was appointed mining manager. In 1878, Fayol was invited to the Paris Congress of the Mining Industrial Society, held on the occasion of the Universal Exposition, to present a report on the alteration and spontaneous combustion of the coal exposed to the air. This work was very well received and received very positive reviews, consecrating Fayol as an influential man in the world of science. His contributions to the field of administrative thinking are remarkable.
Several of his postulates are well developed in the work Industrial and General Administration (1916), this work first came out in the French countryside. Fayol was influenced by the theory of Frederick Taylor in the field of scientific organization of work, whose influence emerged in the second stage of the Industrial Revolution. Fayol developed an administrative model of great rigor for his time, based on a positivist methodology, which focused on observing the facts, making experiences and extracting rules.
In 1921, he published The Industrial Disability of the State, made a defense of the postulates of free enterprise against the intervention of the State in economic life. During his academic life, he developed three essential aspects within the administrative model: the division of labor, the application of an administrative process and the formulation of technical criteria that should guide the administrative function. For Fayol, the administrative function has as its object only the social body: while the other functions affect not only the personnel of the company but also the raw material and the machines.
His knowledge allowed an important company: the Compagnie Commentary Fourchambault et Decazeville, which was in a difficult administrative and economic situation, to get out of this crisis. His administration was very successful, Fayol was CEO until 1918 when, due to his advanced age, he decided to pass on his company to his successor. Later, Fayol dedicated his life to write and deepen his administrative theories. Management and development of various concepts, for example, the division of labor, discipline, authority, unity and command hierarchy, centralization, fair remuneration, staff stability, teamwork, initiative, general interest, etc.
His contribution is very important because in the field of business management he distinguished four functional areas: planning, organization, command and coordination and control. In Industrial and General Administration (1916) each one of these important areas is developed. The aforementioned work was translated into English until 1930 and did not have much impact until its second translation in 1949. By that time, Fayol had already died because of his advanced age, specifically died on November 19, 1925, in the French capital. Shortly before his death, he published an important and controversial work: The industrial incapacity of the state (1921), where he defended the postulates of free enterprise against the intervention of the State in economic life.
We must indicate that his contributions were very important since the second half of the nineteenth century and the first part of the twentieth century, marked a before and after in the administrative method, in the dynamics of companies, being then the precursor of the administrative model known as "Fayolism." Just as many Fayol also criticized the antihumanist method of Frederick Taylor, Taylor's intention was really to eliminate downtime in the actions of the workers to comply with the system design that was to increase production.
Although he took some lessons from him, he decided to focus on various aspects. The studies of this subject were more valued well into the Industrial Revolution. Currently, studies have linked their thinking with the postulates of economic liberalism. From their contributions we can emphasize: To take care that the human and material organization is directed to fulfill the objective, and needs of the company, to establish a unique, competent, energetic authority that serves as a guide, to harmonize the activities, to analyze the responsibilities of the Director General, create a "General Staff" that is a group of men endowed with the energy, knowledge and time that support the Director.
Related Content: Industrial Engineering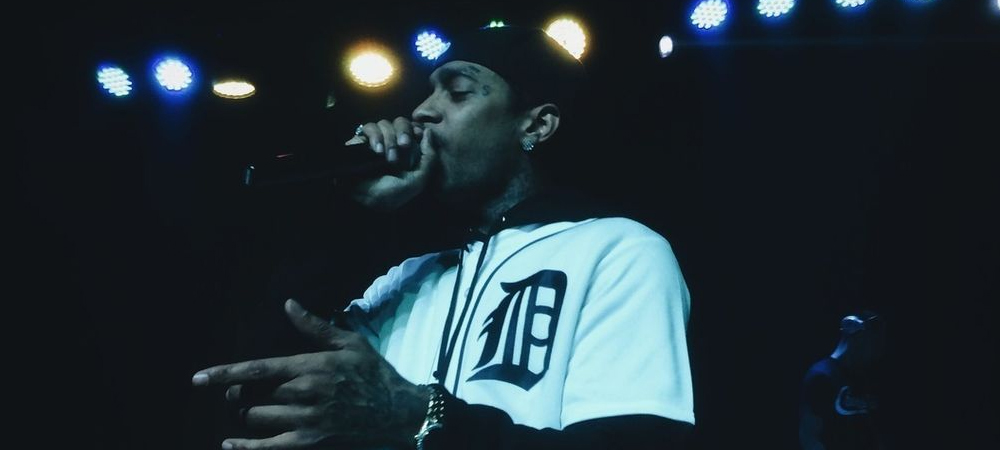 Nipsey Hussle Biography
Ermias Asghedom (August 15, 1985 – March 31, 2019), better known as Nipsey Hussle, was an American rapper, businessman, and community activist, who rose to fame in 2018 with his debut album Victory Lab. Nipsey began his career towards the mid-2000s releasing several successful mixtapes such as Slauson Boy Volume 1, Bullets Ain't Got No Name series and The Marathon. His fame came to him, along with his first Grammy nomination, with his debut album in 2018. He had previously created his label All Money In No Money Out (2010).
Following his death, he received two posthumous Grammys for the songs Racks in the Middle and Higher. He was known for his social work on behalf of the Crenshaw community.
Early years
He was born in Los Angeles, United States, on August 15, 1985. Son of Angelique Smith and Eritrean immigrant Dawit Asghedom, he grew up in Crenshaw, a neighborhood located south of Los Angeles, with his siblings Samiel and Samantha. He attended Hamilton High School but dropped out before graduating. Since he was little he looked for a way to help around the home, so over time, he began to work selling different products on the street.
After leaving school he became involved in the world of gangs, however, he turned away from it when he realized that it was not what he expected for his future. Decided then to dedicate himself to music, he sold everything that linked him to the gangs and worked for a time to buy his own production tools. After finishing his studies, he began to write and produce his own mixtapes, which he sold from a car. After finding inspiration from a trip he took to Eritrea with his father and spending time in prison, Nipsey turned fully to his career and business. He always looked for ways to start and help the community in which he grew up: giving jobs, helping students, renovating public spaces, etc …
Community activist
Nipsey was admired for his work at Crenshaw because instead of moving or investing in hedge funds, he preferred to help the community by boosting the local economy.
Career
In late 2005, Nipsey Hussle released his first mixtape, Slauson Boy Volume 1, independently, to great local success. By then he already had a fan base at the regional level, so it took him a while to sign a contract with the Epic Records and Cinematic Music Group labels. Later, the first volumes of the Bullets Ain't Got No Name series appeared, with which he expanded his popularity. Burner on My Lap, Ridin Slow, Aint No Black Superman, Hussle in the House and It's Hard out Here, were some of the songs included in the series.
By 2009, Nipsey would make a name for himself collaborating with Drake on Killer and with Snoop Dog on Upside Down. He also released Bullets Ain't Got No Name vol.3 and in 2010, he left Epic and opened his own label All Money In No Money Out. Under this label, he would soon release The Marathon, a mixtape in which hits such as Love ?, Mr. Untouchable, Young Rich and Famous and Late Nights and Early Mornings appeared. He also created The Marathon Clothing at that time, a sports and casual clothing brand that was based in his neighborhood. He then released the mixtape The Marathon Continues (2011), participated in the We Are the World 25 for Haiti campaign, and was featured in the popular XXL Magazine Annual Freshman Top Ten.
In 2013 came Crenshaw, a mixtape that would become famous because Jay-Z himself bought 100 copies for $ 100 each.
Victory Lap
After many delays, Nipsey would release his long-awaited debut album Victory Lap, on February 16, 2018, to great success. It was praised by critics and received a Grammy nomination for best rap album of the year. It was such a success that many singles entered the Billboard and Itunes charts. However, Nipsey did not enjoy much fame.
Death
Hussle was assassinated on March 31, 2019, outside his store in South Los Angeles. He was shot multiple times by a man he had previously clashed with, he was arrested and charged with murder on April 2 of the same year. After his death, many personalities expressed the pain caused by the news. It is worth mentioning that the Mayor of Los Angeles himself gave his condolences to the family, recognizing Hussle's social work in Crenshaw.
He was the partner of actress Lauren London and was the father of two children.
Sales strategies and greatest hits
Hussle was known for his sales strategies, since, he used to upload his singles in free download and then sell some limited editions for a cost of 100 to 1000 dollars. It promoted the sale of his work with campaigns such as Proud2Pay and Mailbox Money, in which he gave special incentives (autographed photos, dedication calls, tickets to his studio, and special events) to buyers. His revolutionary ideas promised him a fruitful career.
Some of his greatest hits
Rose Clique
Forever On My Fly Shit
Thas Wat Hoes Do Proud of That (with Rick Ross)
Face the world
Bless, 1 of 1
Where Yo Money At
Fuck Donald Trump
Higher
Young Rich and Famous