Jeff Bezos biography
Jeff Bezos (January 12, 1964). His birth name is Jeffrey Preston Bezos. Businessman and founder and CEO of Amazon. He was born in Albuquerque, New Mexico, United States. His mother, Jacklyn Gise, had him as a teenager and his biological father, Ted Jorgensen, left them as soon as he heard the news. Years later his mother married Miguel Bezos a Cuban. Now, Miguel adopted Jeffrey and he received his last name. The family moved to Houston, Texas. Jeffrey Bezos studied at River Oaks Elementary, he was always a very smart and witty little boy.
They moved to Miami, where he studied at Miami Palmetto Senior High School. And upon graduating he entered Princeton University to study Electrical Engineering and Computer Science, his thesis was cum laude. In 1996, he started working in a fiber optic company, FITEL, where he was responsible for the development of computer systems, his performance was so good that he became vice president. After moving to New York with the idea of ​​entering the world of finance, in Bankers Trust, he also held the position of vice president in 1990. In the following four years, Bezos worked with another Wall Street company: D.E. Shaw and Co.
Bezos realized that the purchase/sale of products and services on the internet or other electronic means would be a great field to explore and exploit. For this reason, he founded the electronic commerce company Amazon in 1995. Its service was something new for the netizens, which produced an increase in the visits quickly. Only in the first month of operation had books been sold in all corners of the United States. Months later it reached 2,000 daily visitors, a figure that would multiply abysmally in the next year. In 1997, the success made Amazon become one of the most important companies online.
Bezos had managed to conquer the internet business. Encouraged by the reception of consumers, he undertook the diversification of products, including CD and DVD media and electronic devices. As demand increased, this ingenious man included new products to his virtual store. The growth and its popularity were such that today it distributes from food to home, clothes and shoes, video games and music, to toilet paper and diapers. Amazon has experimented with the lucrative benefit of advertising since it gives the possibility to companies to advertise their products and mark them as featured products.
Bezos established independent Amazon websites for United States, Canada, United Kingdom, Australia, Germany, Austria, France, China, Italy, Spain, Japan, the Netherlands, Brazil, India and Mexico, the variety of products can be several in each country. Currently, the services are enjoyed by companies such as Target Corporation, Marks & Spencer, the NBA, Sears Canada, Timex or Bombay Company. The AOL online sales service also supports. In 2007, Bezos shook the world with the creation and launch of Amazon's alter ego: Amazon Kindle, a device specially designed for the visualization of electronic books. Amazon Kindle was launched for the first time in North America and is currently available in 45 countries.
In 2011, The Economist awarded Bezos and Gregg Zehr an Innovation Award for the Amazon Kindle. The following year, Bezos was named Entrepreneur of the Year by Fortune. It is part of the Bilderberg Group. Bezos has given several conferences in St. Moritz, Switzerland, and participated in the conference in Watford, Hertfordshire, England. He was a member of the Executive Committee of the Business Council in 2011 and 2012. In 2018, he appeared on the Forbes list, where a net wealth of 106 billion dollars was estimated. He has also received other awards as the best CEO in the world by Harvard Business Review. Jeff Bezos has also been on Fortune's list of the 50 best leaders in the world. In September 2016, he was awarded the Heinlein Prize for advances in Space Marketing. He donated the prize money to the international student organization Students for the Exploration and Development of Space by Bezos.
Since 2017, he has seen an increase in Amazon shares. They went up more than 130%, which made him have a profit of more than 100 billion dollars, after this, he returned to be the richest person in the world. He was named Person of the Year in Time magazine and was awarded an honorary Doctor of Science and Technology degree at Carnegie Mellon University in 2008. Really, the awards and awards have been impressive. Much of this is because Bezos, started in the field of journalism, looking beyond its commercial horizons; beyond the web. Bezos entered the world of media, acquiring the traditional newspaper The Washington Post for the sum of 250 thousand dollars.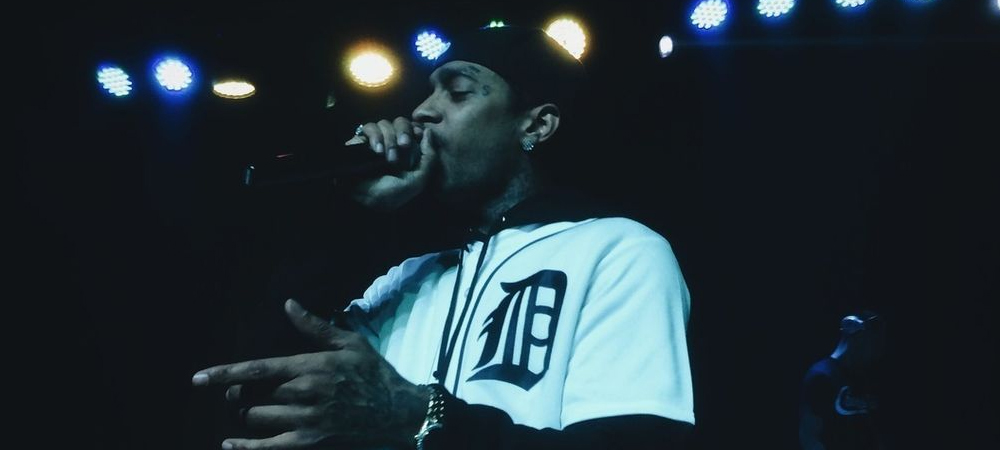 Nipsey Hussle Biography
Ermias Asghedom (August 15, 1985 – March 31, 2019), better known as Nipsey Hussle, was an American rapper, businessman, and community activist, who rose to fame in 2018 with his debut album Victory Lab. Nipsey began his career towards the mid-2000s releasing several successful mixtapes such as Slauson Boy Volume 1, Bullets Ain't Got No Name series and The Marathon. His fame came to him, along with his first Grammy nomination, with his debut album in 2018. He had previously created his label All Money In No Money Out (2010).
Following his death, he received two posthumous Grammys for the songs Racks in the Middle and Higher. He was known for his social work on behalf of the Crenshaw community.
Early years
He was born in Los Angeles, United States, on August 15, 1985. Son of Angelique Smith and Eritrean immigrant Dawit Asghedom, he grew up in Crenshaw, a neighborhood located south of Los Angeles, with his siblings Samiel and Samantha. He attended Hamilton High School but dropped out before graduating. Since he was little he looked for a way to help around the home, so over time, he began to work selling different products on the street.
After leaving school he became involved in the world of gangs, however, he turned away from it when he realized that it was not what he expected for his future. Decided then to dedicate himself to music, he sold everything that linked him to the gangs and worked for a time to buy his own production tools. After finishing his studies, he began to write and produce his own mixtapes, which he sold from a car. After finding inspiration from a trip he took to Eritrea with his father and spending time in prison, Nipsey turned fully to his career and business. He always looked for ways to start and help the community in which he grew up: giving jobs, helping students, renovating public spaces, etc …
Community activist
Nipsey was admired for his work at Crenshaw because instead of moving or investing in hedge funds, he preferred to help the community by boosting the local economy.
Career
In late 2005, Nipsey Hussle released his first mixtape, Slauson Boy Volume 1, independently, to great local success. By then he already had a fan base at the regional level, so it took him a while to sign a contract with the Epic Records and Cinematic Music Group labels. Later, the first volumes of the Bullets Ain't Got No Name series appeared, with which he expanded his popularity. Burner on My Lap, Ridin Slow, Aint No Black Superman, Hussle in the House and It's Hard out Here, were some of the songs included in the series.
By 2009, Nipsey would make a name for himself collaborating with Drake on Killer and with Snoop Dog on Upside Down. He also released Bullets Ain't Got No Name vol.3 and in 2010, he left Epic and opened his own label All Money In No Money Out. Under this label, he would soon release The Marathon, a mixtape in which hits such as Love ?, Mr. Untouchable, Young Rich and Famous and Late Nights and Early Mornings appeared. He also created The Marathon Clothing at that time, a sports and casual clothing brand that was based in his neighborhood. He then released the mixtape The Marathon Continues (2011), participated in the We Are the World 25 for Haiti campaign, and was featured in the popular XXL Magazine Annual Freshman Top Ten.
In 2013 came Crenshaw, a mixtape that would become famous because Jay-Z himself bought 100 copies for $ 100 each.
Victory Lap
After many delays, Nipsey would release his long-awaited debut album Victory Lap, on February 16, 2018, to great success. It was praised by critics and received a Grammy nomination for best rap album of the year. It was such a success that many singles entered the Billboard and Itunes charts. However, Nipsey did not enjoy much fame.
Death
Hussle was assassinated on March 31, 2019, outside his store in South Los Angeles. He was shot multiple times by a man he had previously clashed with, he was arrested and charged with murder on April 2 of the same year. After his death, many personalities expressed the pain caused by the news. It is worth mentioning that the Mayor of Los Angeles himself gave his condolences to the family, recognizing Hussle's social work in Crenshaw.
He was the partner of actress Lauren London and was the father of two children.
Sales strategies and greatest hits
Hussle was known for his sales strategies, since, he used to upload his singles in free download and then sell some limited editions for a cost of 100 to 1000 dollars. It promoted the sale of his work with campaigns such as Proud2Pay and Mailbox Money, in which he gave special incentives (autographed photos, dedication calls, tickets to his studio, and special events) to buyers. His revolutionary ideas promised him a fruitful career.
Some of his greatest hits
Rose Clique
Forever On My Fly Shit
Thas Wat Hoes Do Proud of That (with Rick Ross)
Face the world
Bless, 1 of 1
Where Yo Money At
Fuck Donald Trump
Higher
Young Rich and Famous