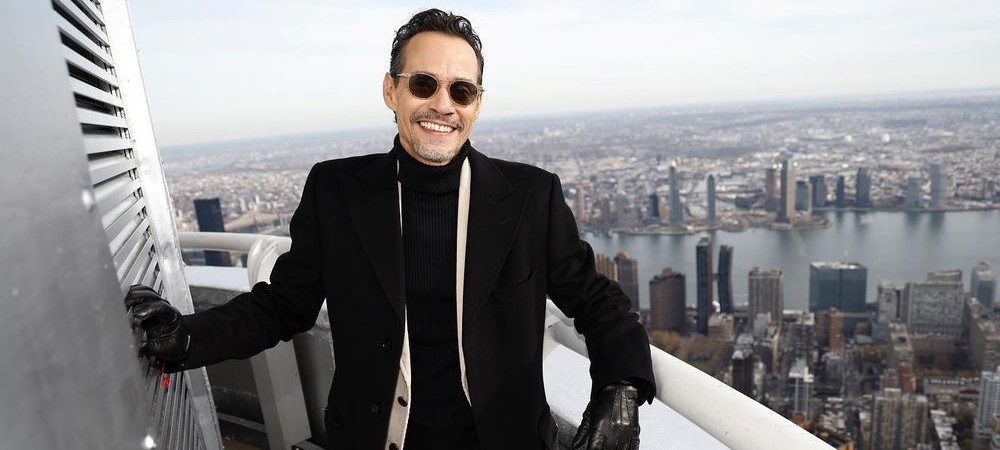 Personal information
Full name

Marco Antonio Muñiz Rivera

Birthdate

September 16, 1968

Age
55 years old
Occupation

Singer-songwriter, actor, music producer, television producer

Pseudonym
Marc Anthony
Nationality

American

Spouse

Dayanara Torres (marr. 2000; div. 2003)
Jennifer López (marr. 2004; div. 2011)
Shannon De Lima (marr. 2014; div. 2017)
Nadia Ferreira (marr. 2023)

Couple

Raffaella Modugno (2017-2019)

Height
1.73 m
Parents

Felipe Muñiz
Guillermina Rivera

Awards
Three Guinness World Records
Genders
Rock, salsa, pop
Zodiac sign
Virgo
Biography in other languages
Biography of Marc Anthony
Marc Anthony (born September 16, 1968) is an American salsa singer and actor, born in New York. His real name is Marco Antonio Muñiz Rivera. From a young age, he has been involved in music, growing up with rock and rhythm & blues. His parents, Felipe Muñiz and Guillermina Rivera, discovered his passion and musical ability when he was a child. During his teenage years, to earn money, he began singing at bars and nightclubs, and quickly gained popularity. He was contacted by one of the members of the Latin Rascals group, and their producer Louie Vega invited him to record several albums with the Atlantic Records label.
Beginnings as a singer
One of Marc Anthony's most successful musical products was the album "Rebel", which achieved some success on the disco music charts. In 1992, his career in the salsa world took off when the famous Tito Puente took him as an opening act for a concert at Madison Square Garden. A year later, he recorded a salsa version of a song by Juan Gabriel that received excellent reviews and great popularity in the musical circles of New York. Soon, Marc Anthony appeared in several television productions and began to receive offers for concerts. After a few years, he was recognized as the new "king of salsa". During the 1990s, his lyrics occupied the top position in Latin America and also in the United States.
The new "musical phenomenon"
Marc Anthony became a massively successful musical phenomenon, comparable to the success of Héctor Lavoe. At the same time, he continued to develop his acting career, appearing in films such as "Bringing out the Dead" directed by Martin Scorsese; "Big Night" directed by Stanley Tucci; "Hackers," and "The Capeman," a Broadway musical directed by singer and songwriter Paul Simon. He also performed the main theme of the soundtrack of "The Mask of Zorro" (1998), in which Antonio Banderas was the lead actor.
Third salsa album "Against the Stream"
That same year, he worked on the production of his third salsa album: "Contra la Corriente," undoubtedly many salsa critics and aficionados affirm that it was the best album of his career, for which he received a Grammy for Best Latin-Tropical Album. In 1999, he released the album "Marc Anthony" to the market, this album undoubtedly demonstrates a new stage in his musical career, as it combined salsa with pop and also featured songs in English, in order to reach and conquer the Anglo-Saxon audience and market.
The first single, "I Need to Know," put him in the top positions of the North American charts: it remained in the Top 10 of the Billboard for eleven weeks and eight more weeks in the Top 40. He also released the Spanish version, titled "Dímelo." With this song, he won the Grammy for Best Latin Song of the Year and was number one on the Latin Billboard chart. He quickly released the second single, "You Sang to Me," repeating the success of the previous one and selling over two million copies of the album.
Starting the new millennium, he released a greatest hits salsa album titled "Desde el principio." After that, Marc Anthony went on a extensive tour that took him through the United States. All magazines and press talked about his triumphant concert at Madison Square Garden. Then he was in Canada and Central America. At that time, Marc Anthony received the admiration of his fans when he helped with his charitable work for the victims of Hurricane George, in sum, he founded a foundation that bears his name.
International tours
In 2011, he started the Dos Mundos Tour, with the company of Alejandro Fernández, a concert across Latin America. The following year, he was in Colombia at the Manacacías Summer Festival, many people from different parts of the country traveled to attend his concert. He had a significant participation in the 53rd International Song Festival of Viña del Mar, Chile, where he sang the song "¿Y cómo es él?" from his album "Iconos". He received the highest distinction.
On March 3, 2012, Marc returned to Uruguay after 17 years and gave his performance at the Charrúa Stadium in Montevideo with an attendance of 25,000 spectators. In the GIGANT3S TOUR, he performed in several North American cities alongside Chayanne and Marco Antonio Solís. In 2013, he released his album 3.0. In 2014, he was the big winner of four of the five awards for which he was nominated at the Premios Lo Nuestro. Additionally, his career was recognized as one of the most successful Latin music artists. In 2016, he released a song called "Deja que te bese" with the collaboration of Spanish singer Alejandro Sanz, the song has over 50 million views on Youtube.
Marriages, children.
In September 2016, he carried out his "Marc Anthony Live" tour which included 5 dates at Radio City Music Hall. His private life has been somewhat controversial and has been exposed to various comments. He had his first daughter in 1994, Arianna Rosado-Muñiz, a product of his relationship with a former police officer from New York. In 2000 he married for the first time to Dayanara Torres, with whom he had two children. He later helped Jennifer Lopez in the production of the song "Sway" for the soundtrack of the movie Shall We Dance?. They then fell in love and after only one month of relationship, they got engaged in March 2004.
The couple had twins and Jennifer sold the exclusive photos of the children to People Magazine. However, after a few years, the couple decided to end their marriage on April 9, 2012. It is said that everything started when Jennifer Lopez met dancer Casper Smart and began a relationship with him two months after her separation from Marc. Later, Marc started a relationship with Venezuelan model Shannon de Lima, whom he married in 2014. Despite this, his relationship with Jennifer, the mother of his children, is harmonious, and he even participated in her song "Olvídame y pega la vuelta" in 2016. Two years earlier, the Puerto Rican singer made an impact with the hit song "Flor Pálida".
On January 28, 2023, he married Nadia Ferreira in an incredible wedding surrounded by stars from film, music, and sports. The ceremony took place at the Perez Art Museum in Miami, with David Beckham as the best man.
Ver esta publicación en Instagram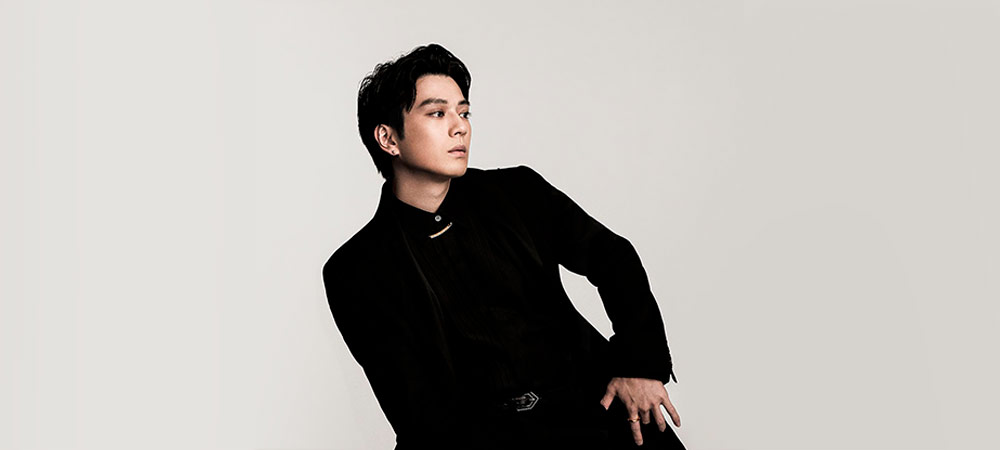 Arata Mackenyu Biography
Mackenyu Maeda (前田 真剣佑), also known artistically as Arata Mackenyu or simply Mackenyu (November 16, 1996), is an actor from Los Angeles, California, United States. He is renowned for his outstanding portrayal of Roronoa Zoro in the live-action adaptation of "One Piece".
Early years
Mackenyu Maeda, better known as Arata Mackenyu or simply Mackenyu, is an actor of Japanese descent who grew up in Los Angeles, United States. He is the son of the renowned martial artist and actor, Sonny Chiba, and Tamami Chiba. In addition, he has an older half-sister named Juri Manase and a younger brother named Gordon Maeda.
Mackenyu comes from a prominent family with a deep-rooted tradition in the world of acting. This passion for performing has been passed down from generation to generation, from his own father to his uncle Jiro Chiba, and even to his two siblings. Despite being born in the United States, Mackenyu holds Japanese nationality, a choice that involves renouncing his second nationality due to legal restrictions and cultural considerations in Japan. This commitment to his cultural heritage and his desire to reside in Japan led him to make this decision.
At Beverly Hills High School, where he successfully completed his studies and graduated.
Beginnings
In his adolescence, Mackenyu discovered his passion for acting after being inspired by Haruma Miura, with whom he would later share the lead role in "Brave: Gunjō Senki", sadly, shortly before the actor's tragic passing. Prior to this, he had been involved in projects alongside his father and other renowned performers, such as "Oyaji" and "Buzz (So-On: The Five Oyaji)".
In the year 2014, Mackenyu achieved his first leading role in a film called "Take a Chance". Additionally, he dazzled in a poignant short film portraying the life of a Japanese family affected by the aftermath of World War II, titled "Tadaima". This short film received the prestigious award for Best Narrative Short at the Asian American Film Festival in Philadelphia.
Career
His fame began to take off in 2015 when he secured the role of Eiji Tomari in "Kamen Rider Drive: Surprise Future". Just a year later, he joined the cast of the movie "Chihayafuru: Kami no Ku" ("Chihayafuru Part 1"), an adaptation of the manga "Chihayafuru", in which he portrayed Arata Wataya, a passionate karuta competitor. Subsequently, he was once again called upon to embody this iconic character in "Chihayafuru: Shimo no Ku" ("Chihayafuru Part 2").
In early 2016, Mackenyu took a significant step in his career by making his debut in the world of theater, participating in the Japanese musical "Boys Over Flowers" ("Hana Yori Dango: The Musical").
Mackenyu has experienced continuous growth in his acting career. Starting with his portrayal of Kazuya "Toji" Tojigamori in "Peach Girl", he continued to excel in the world of entertainment. In 2018, he starred in the series "Todome no Kiss" ("Kiss that Kills") as Takauji Namiki. Shortly thereafter, he reprised his iconic role as Arata Wataya in the movie "Chihayafuru: Musubi" ("Chihayafuru Part 3").
During the same period, he showcased his versatility by joining the supporting cast of "Pacific Rim: Uprising" as Ryoichi, a cadet and pilot of the jaeger Saber Athena.
Mackenyu had a successful year on the big screen in 2020. In January, he was part of the main cast in the film "Kaiji: The Final Game" as Minato Hirose. By the end of January, he took on the role of Aki Miyata in "Our 30 Minute Sessions".
A year later, in a new production, Mackenyu took on the lead role in the film "Brave: Gunjō Senki", where he portrayed Aoi Nishino, a student and member of the school archery club.
In 2021, Mackenyu made the decision to part ways with Top Coat and temporarily suspended all his activities in Japan, aiming to expand his career internationally. One of his early prominent roles in this new chapter of his acting career was that of Pegasus Seiya in the live-action adaptation of "Knights of the Zodiac", which hit the screen in May 2023. Furthermore, in 2022, we saw him in the role of Scar in "Fullmetal Alchemist: Revenge of Scar".
Furthermore, on August 31, 2023, the American audience marked the thrilling premiere of the live-action adaptation based on the popular manga and anime "One Piece". In this standout production, Arata Mackenyu took on a starring role, portraying Roronoa Zoro, a swordsman. He shared the set with Iñaki Godoy, Emily Rudd, Taz Skylar, Peter Gadiot, Morgan Davies, Jeff Ward, Jacob Gibson, among others.
Personal life
Since 2014, Mackenyu has made Tokyo, Japan, his home. In this city that has stolen his heart, he sealed his love by marrying Natsumi Okamoto. Currently, the couple is expecting their first child together.
Mackenyu is also a father to a child born when he was young. Speculation has arisen that the conception of his daughter may be related to a traumatic incident he experienced at the age of fourteen, involving a family friend. To date, Arata Mackenyu has chosen not to publicly address this matter, which has been handled with discretion and discussed very little.
Controversies and Accusations Involving Mackenyu
The Japanese actor is embroiled in multiple controversies in his home country, where several individuals, including a journalist, have publicly leveled accusations of rape and attempted murder against him. Regarding allegations of sexual abuse, three women have shared their experiences anonymously, detailing that Mackenyu would intoxicate them, stalk them, and at times, confine them, sometimes in the company of others. Additionally, there have been suggestions of more individuals making allegations, though these have not been publicly disclosed. As of now, the actor has not issued any comments on the matter.
Facts about Arata Mackenyu
He is a fan of anime, with one of his favorites being "Hunter x Hunter".
He changed his artistic name after portraying Arata Wataya.
He is fluent in English.
He resides in Tokyo.
Over the years, he has been part of live-action adaptations of famous anime series like Fullmetal Alchemist, Saint Seiya, Peach Girl, Tokyo Ghoul, Chihayafuru, and Rurouni Kenshin.
He had to pierce his ears for his role as Roronoa Mackenyu.
He learned to play the piano at the age of eleven.
Sadly, his father Sonny Chiba passed away due to complications from Covid-19.
He practices martial arts.
His father portrayed Hattori in Quentin Tarantino's film "Kill Bill Vol. 2".
He was a member of a musical band during his school years.
Filmography
Arata Mackenyu's Acting Roles:
Film
"Oyaji" (2007).
"Buzz (So-On: The Five Oyaji)" (2014).
"Tadaima" (2015).
"Kamen Rider Drive: Surprise Future" (2015).
"Take a Chance" (2015).
"Chihayafuru Parte 1" (2016).
"Chihayafuru Parte 2" (2016).
"Night's Tightrope" (2016).
"Bittersweet" (2016).
"Let's Go, Jets!" (2017).
"JoJo's Bizarre Adventure: Diamond Is Unbreakable Chapter I" (2017).
"Peach Girl" (2017).
"Pacific Rim: Uprising" (2018).
"Chihayafuru Parte 3" (2018).
"Over Drive" (2018).
"Impossibility Defense" (2018).
"Code Blue: The Movie" (2018).
"12 Suicidal Teens" (2019).
"Tokyo Ghoul S" (2019).
"NiNoKuni" (2019).
"Kaiji: Final Game" (2020).
"Our 30-Minute Sessions" (2020).
"Tonkatsu DJ Agetarō" (2020).
"Brave: Gunjō Senki" (2021).
"The Master Plan" (2021).
"Rurouni Kenshin: The Final" (2021).
"Fullmetal Alchemist: The Revenge of Scar" (2022).
"Fullmetal Alchemist: The Final Alchemy" (2022).
"Knights of the Zodiac" (2023).
TV
"Yume wo Ataeru" (2015).
"Sakurasaku" (2016).
"Tomorrow, I'll Surely Love You Again" (2016).
"Brass Dreams" (2016).
"Fugitive Boys" (2017).
"Kiss that Kills" (2018).
"Two Homelands" (2019).
"Our Dearest Sakura" (2019).
"Remote de Korosareru" (2020).
"The End of the Tiny World: Half A Year Later" (2021).
"Ichikei's Crow: The Criminal Court Judges" (2021).
"One Piece" (2023).