Queen History
Queen is a British rock band founded in 1970 by its singer, Freddie Mercury, Brian May on guitar, Roger Taylor on drums and John Deacon on bass. Despite the absence of some of its members, the band was active until 2009.
Brian May and Roger Taylor founded the band Smile in 1968, with Tim Staffell as the vocalist. He studied with Freddie Mercury at Ealing Art College, who was a big fan of the band. Therefore, when Tim Staffell left the group to join another, Humpy Bong, May and Taylor immediately thought of Mercury. Once the three of them were together, Smile's name became Queen's at the suggestion of Freddie himself. After playing songs of other bands and artists, they renewed some that they had composed for Smile and other previous bands.
Already by 1970, they were presented for the first time in the City Hall of the city of Truro in 1970 and then, that same year, in the Imperial College. At that time, several bassists tried out, like Mike Grose, Carry Mitchell, and Doug Ewood Bogie, but finally, they met John Deacon in a bar and they called him to be part of the band definitively. This one appeared with them for the first time in 1971. By this same date, Freddie Mercury designed the logo of the band inspired by the zodiacal signs of its members: that is why you see two lions, by Deacon and Taylor who were Leo, a crab for May, who was Cancer, and two fairies for Mercury, who was Virgo.
A friend of Brian May told him that he had a studio and that he needed to prove it. So Queen tried the studio out and ended up recording four songs, with which they began to look for a label, but without any success. However, over time they would be recognized by the firm Chrysalis Records, which would offer them a contract, which Queen chose not to sign for terms that were not very beneficial for them. The same thing happened at first with the Trident label, although they would finally sign a contract in 1972, but only to record and represent them. Thus, a stamp that distributed them was missing. This would not appear until 1973, year in which they would sign with Elektra Records, which distributed their first album: Queen. This was well received by some critics, although in general, it was not very successful.
In 1974, Queen appeared in the Top of the Pops, where he played Seven Seas of Rhye. This presentation was broadcasted on television, which greatly promoted the theme. Quickly, EMI released a single with the song and with See What A Fool I've Been, with which they managed to be in the ranks of the 10 songs most listened for at least ten weeks. That same year, the second album of the band was released, Queen II, which was ranked No. 5 on the English list. Thanks to these two successes, Queen made its first tour, without being the opening show, in the United Kingdom.
In November of the same year, the third album was released, Sheer Heart Attack, of which Killer Queen and Flick of the Wrist managed to enter the American lists. After these, they toured Europe, the United States, and Japan.
In 1975, the first single of its next album was published, Bohemian Rhapsody, with which they were during 18 months in the top of the list of the United Kingdom, and which granted Mercury the Ivor Novello Prize to him for the second occasion. For this, a video clip was made, with which it became usual to accompany the singles with an audiovisual sample. Finally, in November of that same year, A Night at the Opera would be released.
After making a tour promoting their latest album, Queen released A Day at the Races in 1976, an album that is considered a sequel to the previous one, and News of the World in 1977, which is famous for its songs "We Will Rock You" and "We Are the Champions" which would be used in various sporting events. By 1978, Jazz would appear and in 1980 The Game. The following year, the band would make its first tour in South America.
In 1981, they would return to the position nº1 of England with Under Pressure, a song composed and realized next to David Bowie. In 1982, they published Hot Space, and, after a year of rest, they published The Works in 1984. Two years later, "A Kind of Magic" was released and in 1989 The Miracle.
In 1987, Mercury's couple, Jim Hutton, announced that the singer had AIDS, although all the members of the band denied it. However, in 1991 Mercury said in a statement that he did have the disease. In this same text, he asked for the support of his public and his friends to fight against the disease. Despite this, two days later, on November 24, Freddie Mercury died at only 45 years old.
After the death of the singer, an album with the greatest hits of the band was released, a commemorative concert was made and the album Made in Heaven and the song "No-One, but You" were published. The band entered the hall of fame in 2001 and the following year they got a star on the Hollywood Walk of Fame. In 2004, Brian May and Roger Taylor announced that they would join with Paul Rodgers to form Queen + Paul Rodgers. In 2008, the new group released the album The Cosmos Rocks, and finally separated in 2009.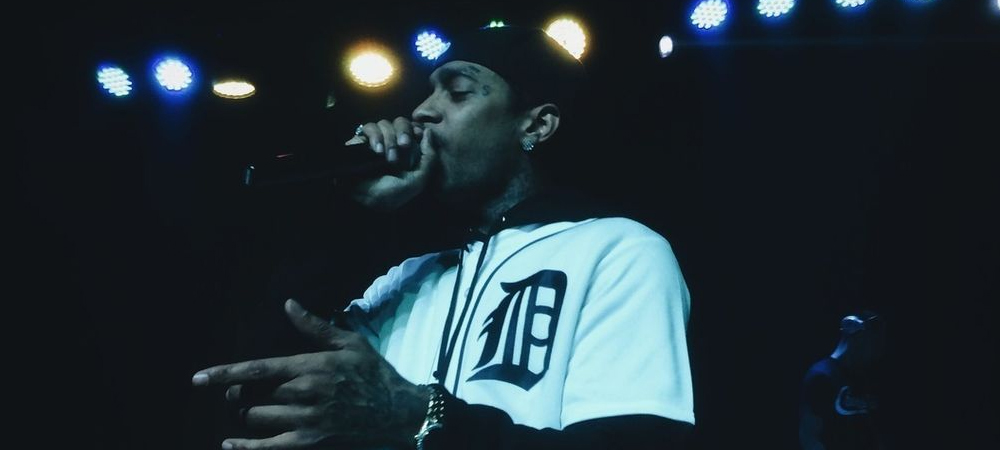 Nipsey Hussle Biography
Ermias Asghedom (August 15, 1985 – March 31, 2019), better known as Nipsey Hussle, was an American rapper, businessman, and community activist, who rose to fame in 2018 with his debut album Victory Lab. Nipsey began his career towards the mid-2000s releasing several successful mixtapes such as Slauson Boy Volume 1, Bullets Ain't Got No Name series and The Marathon. His fame came to him, along with his first Grammy nomination, with his debut album in 2018. He had previously created his label All Money In No Money Out (2010).
Following his death, he received two posthumous Grammys for the songs Racks in the Middle and Higher. He was known for his social work on behalf of the Crenshaw community.
Early years
He was born in Los Angeles, United States, on August 15, 1985. Son of Angelique Smith and Eritrean immigrant Dawit Asghedom, he grew up in Crenshaw, a neighborhood located south of Los Angeles, with his siblings Samiel and Samantha. He attended Hamilton High School but dropped out before graduating. Since he was little he looked for a way to help around the home, so over time, he began to work selling different products on the street.
After leaving school he became involved in the world of gangs, however, he turned away from it when he realized that it was not what he expected for his future. Decided then to dedicate himself to music, he sold everything that linked him to the gangs and worked for a time to buy his own production tools. After finishing his studies, he began to write and produce his own mixtapes, which he sold from a car. After finding inspiration from a trip he took to Eritrea with his father and spending time in prison, Nipsey turned fully to his career and business. He always looked for ways to start and help the community in which he grew up: giving jobs, helping students, renovating public spaces, etc …
Community activist
Nipsey was admired for his work at Crenshaw because instead of moving or investing in hedge funds, he preferred to help the community by boosting the local economy.
Career
In late 2005, Nipsey Hussle released his first mixtape, Slauson Boy Volume 1, independently, to great local success. By then he already had a fan base at the regional level, so it took him a while to sign a contract with the Epic Records and Cinematic Music Group labels. Later, the first volumes of the Bullets Ain't Got No Name series appeared, with which he expanded his popularity. Burner on My Lap, Ridin Slow, Aint No Black Superman, Hussle in the House and It's Hard out Here, were some of the songs included in the series.
By 2009, Nipsey would make a name for himself collaborating with Drake on Killer and with Snoop Dog on Upside Down. He also released Bullets Ain't Got No Name vol.3 and in 2010, he left Epic and opened his own label All Money In No Money Out. Under this label, he would soon release The Marathon, a mixtape in which hits such as Love ?, Mr. Untouchable, Young Rich and Famous and Late Nights and Early Mornings appeared. He also created The Marathon Clothing at that time, a sports and casual clothing brand that was based in his neighborhood. He then released the mixtape The Marathon Continues (2011), participated in the We Are the World 25 for Haiti campaign, and was featured in the popular XXL Magazine Annual Freshman Top Ten.
In 2013 came Crenshaw, a mixtape that would become famous because Jay-Z himself bought 100 copies for $ 100 each.
Victory Lap
After many delays, Nipsey would release his long-awaited debut album Victory Lap, on February 16, 2018, to great success. It was praised by critics and received a Grammy nomination for best rap album of the year. It was such a success that many singles entered the Billboard and Itunes charts. However, Nipsey did not enjoy much fame.
Death
Hussle was assassinated on March 31, 2019, outside his store in South Los Angeles. He was shot multiple times by a man he had previously clashed with, he was arrested and charged with murder on April 2 of the same year. After his death, many personalities expressed the pain caused by the news. It is worth mentioning that the Mayor of Los Angeles himself gave his condolences to the family, recognizing Hussle's social work in Crenshaw.
He was the partner of actress Lauren London and was the father of two children.
Sales strategies and greatest hits
Hussle was known for his sales strategies, since, he used to upload his singles in free download and then sell some limited editions for a cost of 100 to 1000 dollars. It promoted the sale of his work with campaigns such as Proud2Pay and Mailbox Money, in which he gave special incentives (autographed photos, dedication calls, tickets to his studio, and special events) to buyers. His revolutionary ideas promised him a fruitful career.
Some of his greatest hits
Rose Clique
Forever On My Fly Shit
Thas Wat Hoes Do Proud of That (with Rick Ross)
Face the world
Bless, 1 of 1
Where Yo Money At
Fuck Donald Trump
Higher
Young Rich and Famous