Queen History
Queen is a British rock band founded in 1970 by its singer, Freddie Mercury, Brian May on guitar, Roger Taylor on drums and John Deacon on bass. Despite the absence of some of its members, the band was active until 2009.
Brian May and Roger Taylor founded the band Smile in 1968, with Tim Staffell as the vocalist. He studied with Freddie Mercury at Ealing Art College, who was a big fan of the band. Therefore, when Tim Staffell left the group to join another, Humpy Bong, May and Taylor immediately thought of Mercury. Once the three of them were together, Smile's name became Queen's at the suggestion of Freddie himself. After playing songs of other bands and artists, they renewed some that they had composed for Smile and other previous bands.
Already by 1970, they were presented for the first time in the City Hall of the city of Truro in 1970 and then, that same year, in the Imperial College. At that time, several bassists tried out, like Mike Grose, Carry Mitchell, and Doug Ewood Bogie, but finally, they met John Deacon in a bar and they called him to be part of the band definitively. This one appeared with them for the first time in 1971. By this same date, Freddie Mercury designed the logo of the band inspired by the zodiacal signs of its members: that is why you see two lions, by Deacon and Taylor who were Leo, a crab for May, who was Cancer, and two fairies for Mercury, who was Virgo.
A friend of Brian May told him that he had a studio and that he needed to prove it. So Queen tried the studio out and ended up recording four songs, with which they began to look for a label, but without any success. However, over time they would be recognized by the firm Chrysalis Records, which would offer them a contract, which Queen chose not to sign for terms that were not very beneficial for them. The same thing happened at first with the Trident label, although they would finally sign a contract in 1972, but only to record and represent them. Thus, a stamp that distributed them was missing. This would not appear until 1973, year in which they would sign with Elektra Records, which distributed their first album: Queen. This was well received by some critics, although in general, it was not very successful.
In 1974, Queen appeared in the Top of the Pops, where he played Seven Seas of Rhye. This presentation was broadcasted on television, which greatly promoted the theme. Quickly, EMI released a single with the song and with See What A Fool I've Been, with which they managed to be in the ranks of the 10 songs most listened for at least ten weeks. That same year, the second album of the band was released, Queen II, which was ranked No. 5 on the English list. Thanks to these two successes, Queen made its first tour, without being the opening show, in the United Kingdom.
In November of the same year, the third album was released, Sheer Heart Attack, of which Killer Queen and Flick of the Wrist managed to enter the American lists. After these, they toured Europe, the United States, and Japan.
In 1975, the first single of its next album was published, Bohemian Rhapsody, with which they were during 18 months in the top of the list of the United Kingdom, and which granted Mercury the Ivor Novello Prize to him for the second occasion. For this, a video clip was made, with which it became usual to accompany the singles with an audiovisual sample. Finally, in November of that same year, A Night at the Opera would be released.
After making a tour promoting their latest album, Queen released A Day at the Races in 1976, an album that is considered a sequel to the previous one, and News of the World in 1977, which is famous for its songs "We Will Rock You" and "We Are the Champions" which would be used in various sporting events. By 1978, Jazz would appear and in 1980 The Game. The following year, the band would make its first tour in South America.
In 1981, they would return to the position nº1 of England with Under Pressure, a song composed and realized next to David Bowie. In 1982, they published Hot Space, and, after a year of rest, they published The Works in 1984. Two years later, "A Kind of Magic" was released and in 1989 The Miracle.
In 1987, Mercury's couple, Jim Hutton, announced that the singer had AIDS, although all the members of the band denied it. However, in 1991 Mercury said in a statement that he did have the disease. In this same text, he asked for the support of his public and his friends to fight against the disease. Despite this, two days later, on November 24, Freddie Mercury died at only 45 years old.
After the death of the singer, an album with the greatest hits of the band was released, a commemorative concert was made and the album Made in Heaven and the song "No-One, but You" were published. The band entered the hall of fame in 2001 and the following year they got a star on the Hollywood Walk of Fame. In 2004, Brian May and Roger Taylor announced that they would join with Paul Rodgers to form Queen + Paul Rodgers. In 2008, the new group released the album The Cosmos Rocks, and finally separated in 2009.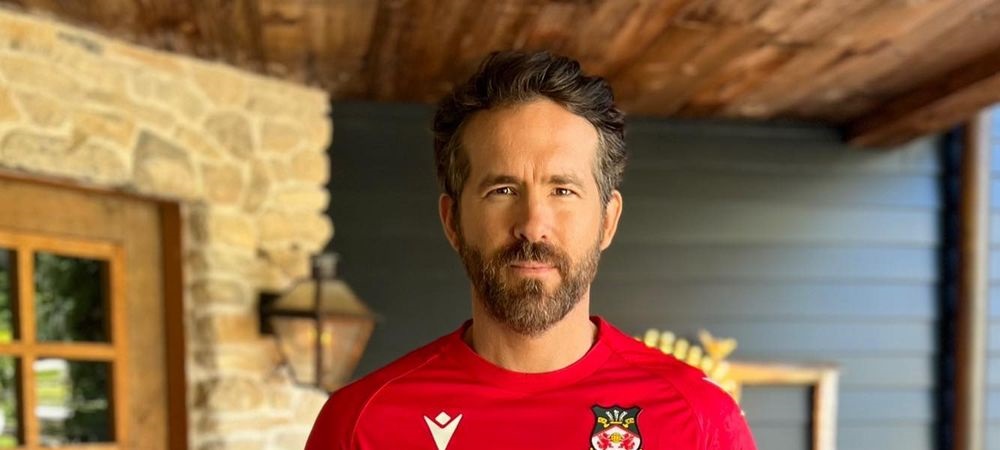 Biography of Ryan Reynolds
Ryan Rodney Reynolds was born on October 23, 1976 in Vancouver, Canada, and he is a well-known actor. When Ryan was born, his mother, Tammy, was a student and a salesperson, while his father, Jim, worked in wholesale food sales and also excelled as a semi-professional boxer. In addition, Ryan has three older siblings.
He studied in his hometown of Vancouver until 1994 when he decided to join a theater group as an extracurricular activity while attending Kwantlen College. However, his passion for acting became a vocation, and Ryan dropped out of college to devote all his time and energy to his acting career.
Debut as an actor
He quickly landed small roles in successful and memorable TV series such as "Sabrina the Teenage Witch" and "The X-Files". In 1998, his big break came with the series "Two Guys, a Girl and a Pizza Place", which ran until 2001 and catapulted him to fame. The show became very popular thanks to its great comedic content, an area where Reynolds demonstrated perfect skill, but this was not the first time that Ryan had made a name for himself in a Hollywood comedy, as he had already been in "Life During Wartime" in 1997.
Films
After working in several minor jobs, Ryan got his first major role as a protagonist in the crazy "Van Wilder – Animal Party", where he played a college party organizer. The success of the film opened doors for him to work alongside Michael Douglas in "Till Death Do Us Part", support Wesley Snipes in "Blade Trinity" or star in the horror movie "The Amityville Horror". However, at this stage of his career, Ryan stood out mainly as a protagonist in comedies such as "Just Friends", "Waiting" and "Harold & Kumar Go to White Castle". This led him to want to leave his comedic side behind, getting involved in different projects such as the thriller "Smokin' Aces", the independent film "Adventureland" and the action film "X-Men Origins: Wolverine". Later on, he also participated in romantic films such as "The Proposal" and "Definitely, Maybe". However, recognition of his acting ability did not come until Ryan was nominated for a Goya Award for his demanding role in "Buried". It is worth noting that he also brought to life the comic book hero "Green Lantern" and the renowned "Deadpool".
Contracts, curiosities
Prestigious brands like Hugo Boss have not been oblivious to Ryan Reynolds' popularity, charisma, and good looks, offering him contracts to be the face of one of their fragrances: Boss Bottled Night, a fragrance that, through great advertising, managed to convey an irresistible seductive effect.
Two curiosities can be highlighted from his work: first, the nearly 10 kilos of solid muscle he gained thanks to rigorous physical training to bring Hannibal King to life in "Blade: Trinity"; and second, his appearance on the animated TV series Zeroman, in which he lent his voice to the character Ty Cheese. In addition, like many Hollywood stars, Ryan Reynolds has an eccentricity outside the world of entertainment: a great passion for motorcycles, of which he owns three collector's items, one of which was designed exclusively for him and is none other than a Harley Davidson.
Romantic relationships
Regarding his personal life, Ryan Reynolds was in a romantic relationship with singer Alanis Morissette from 2002 to 2007. The couple got engaged in 2004, but in July 2006, People magazine reported that they had separated, although neither of them officially confirmed the news. Shortly after, in February 2007, they decided to end their engagement by mutual agreement. In May 2008, Reynolds announced his engagement to actress Scarlett Johansson, and they got married on September 27 of the same year. However, in December 2010, the couple announced in a statement to People magazine that they had decided to end their marriage.
So, on September 9, 2012, he married the actress Blake Lively in Mount Pleasant, South Carolina. In October 2014, they announced that they were expecting their first child, and in December of that same year, Ryan Reynolds and his wife Blake Lively became parents with the birth of their daughter: Ines. Later, on April 14, 2016, his wife's second pregnancy was confirmed, and on September 30, 2016, he became a father for the second time to a boy named James.