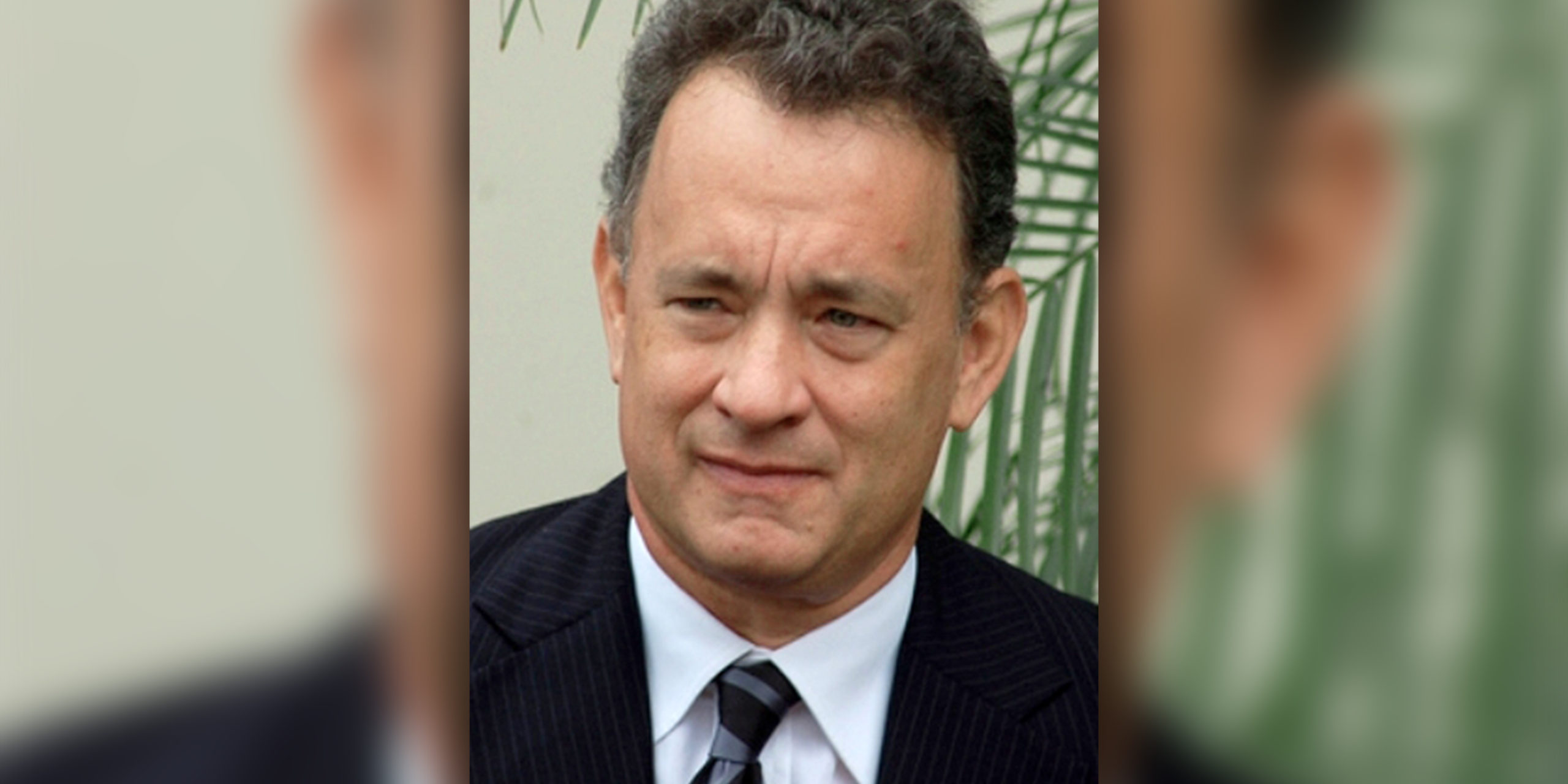 Personal information
Full name

Thomas Jeffrey Hanks

Birthdate

July 9, 1956

Age
66 years old
Occupation

Actor, producer, screenwriter, director

Nationality

American

Spouse

Samantha Lewes (marr. 1978; div. 1987)
Rita Wilson (marr. 1988)

Height
1.83 m
Parents

Amos Mefford Hanks
Janet Marylyn Frager

Awards
6 Academy Awards, 10 Golden Globes
Genders
comedy and melodrama
Zodiac sign
Cancer
Biography in other languages
Biography of Tom Hanks
Thomas Jeffrey Hanks, born July 9, 1956 in Concord, California, United States, is an actor known as Tom Hanks. Hanks was raised by his father Amos Mefford Hanks, who worked as a cook of English food, and his mother Janet Marylyn, a nurse. He was raised with the values of the Catholic and Mormon religion. During his time at Skyline High School in Oakland, he attended theater classes with his best friend. During his adolescence, Hanks demonstrated his acting talent and won the Best Theater Actor award at his institute. Later, he enrolled in Chabot College in Hayward, California and two years later did a exchange at California State University, Sacramento.
1981 – Debut as an actor
In 1979, the Hanks family moved to New York, which gave Tom the opportunity to debut as a supporting actor in the horror film "Sabe que estás sola" in 1981. Two years later, he landed a lead role in another film. Additionally, he did his first television work in the comedy series "Bosom Buddies." Later, he decided to move to Los Angeles to participate in "Despedida de soltero" in 1984, although the film was not very successful, it allowed him to be discovered by Ron Howard, who later contacted him to offer a role in "Splash" in 1984.
Since then, Tom starred in several comedy films such as "Amigos del alma" (1980), "Esta casa es una ruina" (1986), "Big" (1988), "No matarás… al vecino" (1989), "Socios y sabuesos" (1989), and "Joe contra el volcán" (1990). His father was always very important in his career, constantly encouraging him to keep fighting for his dream. On several occasions, he helped him to get small roles. He also supported his participation in the Great Lakes Shakespeare Festival in Cleveland, Ohio. Tom had already made some appearances in series like "Vacaciones en el mar", "Happy Days", "Taxi", or "Family Ties".
"The King of Comedy"
After a small role in the horror film "He Knows You're Alone" (1980) directed by Armand Mastroianni, he starred in several comedies that typecast him in comedic roles. His charming personality and natural talent contributed to his growing popularity. Definitely his consecration came in the eighties, he was cataloged as the king of comedy. Thanks to "Big" (1988), he achieved great success for his performance, receiving the Los Angeles Critics Award and an Oscar nomination. Although he had a bit of a downfall after that, he regained momentum as a disillusioned former baseball pitcher who trains a women's team in "A League of Their Own" (1992).
Tom considered it appropriate to change direction and tackle other stories, to move away from comedy a little. So, he eagerly sought more intense themes where he could showcase his versatility. With his work in "The Bonfire of the Vanities" (1989), directed by Brian de Palma, he attempted to take the first step to break away from light comedies, but the result was not as expected. However, his career took off again with his portrayal of an AIDS-stricken lawyer in "Philadelphia" (1992), directed by Jonathan Demme, an intense character that was quite a challenge. His effort was rewarded with an Oscar. He renewed his commercial success with "Sleepless in Seattle" (1993), directed by Nora Ephron, where he teamed up with Meg Ryan, and worked with her again in "You've Got Mail" (1998).
Some of his most acclaimed performances
In the mid-90s, Hanks established himself as one of Hollywood's brightest stars. It's worth mentioning that his career enjoyed significant success. For his role in Robert Zemeckis' "Forrest Gump" (1994), this has been one of the most striking films of the decade, he was again deserving of an Oscar, a prize that increased, turning him into one of the best-paid actors in Hollywood. With the comedy "The Wonders" (1996), he made his directorial debut.
Later, he did the same in the field of production with the TV series "From the Earth to the Moon," a work that took him several years. Hanks had the lead role in the feature film "Saving Private Ryan" (1997), directed by Steven Spielberg, with this role he was nominated for the Academy Award, although the film received five Oscars. In 2000, he worked with Robert Zemeckis again in the film "Cast Away," a film in which his solo performance was praised, for which he received an Oscar nomination.
Between 2003 and 2004, he repeated his collaboration with Spielberg in "Catch Me If You Can" and also in "The Terminal." In 2006, he starred in the hit film "The Da Vinci Code," the cinematic version of Dan Brown's controversial work. Starting in 2014, Hanks' films have grossed over 4.2 billion in countries such as the United States and Canada, and over 8.4 billion in the rest of the world, he is definitely an actor who ensures great success for films. His fame is such that the asteroid (12818) Tomhanks bears his name.
Marriages, children.
The actor has had several marriages throughout his life. His first marriage was to Samantha Lewes in 1978, from which two children were born: Colin Hanks in 1977 and Elisabeth Ann in 1982. However, the couple divorced in 1985. Later, in 1988, he married actress and producer Rita Wilson, with whom he had two additional children: Chester Marlon in 1991 and Truman Theodore in 1996. In recent years, the actor has been diagnosed with type 2 diabetes, which requires a strict diet and daily care to maintain his health.

BTS's history
BTS (established on June 12th, 2013) is a musical group whose name in English means "Bulletproof Boy Scouts". In Japan, they are known as "Bōdan Shōnendan". Currently, the members of the group are Suga (rapper, dancer, producer, and composer), J-Hope (rapper, main dancer, occasional vocalist, and choreographer), RM (leader, main rapper, dancer, and producer), Jimin (vocalist, dancer, and visual), V (vocalist, dancer, and visual), Jungkook (main vocalist, dancer, and occasional rapper), and Jin (vocalist, dancer, and composer). The band is made up of young people and their main fan base belongs to the new generation. The band was formed through auditions held by Big Hit Entertainment in 2010 and 2011, and ultimately, the aforementioned artists were selected. They are also known as "Beyond The Scene".
Career path
After their debut, BTS began to gain followers on social media. Their covers on YouTube and SoundCloud were very popular. Bang Sihyuk, CEO of Big Hit, knew that this group would have a great future. In 2011, they released their first song "Paldogangsan" to promote the Hit It auditions. In 2013, they included the song on their album "O!RUL8,2?" and promoted it on music programs. The following year, they performed on "M Countdown". Their fame began to grow and some members of the group were called to participate in Jo Kwon's 2AM's music video "I'm Da One".
First songs, concerts, awards.
When they created their YouTube channel, BANGTANTV, and their blog, they began to post some of their songs such as Rap Monster by RM and All I Do Is Win, School Of Tears, and Graduation. Gradually, they created other accounts on social networks that allowed them to be closer to their followers. They promoted their album 2 Cool 4 Skool, which included songs like No More Dream and We Are Bulletproof Pt.2. The song of the moment was N.O. At the end of the year, they would receive their first award as "Best New Artist of the Year" at the fifth edition of the Melon Music Awards. In the future, they began to win more awards such as the Golden Disk Awards, Seoul Music Awards and Gaon Chart K-Pop Awards. They gave a concert called 7 See Concert in Thailand. They participated in the First Japan Showcase in Tokyo, attended by 6,500 people.
2014 – Release of the album "Skool Luv Affair"
On February 12, 2014, Skool Luv Affair was released, which would complete the group's trilogy about school. Their song "No More Dream" occupied the number 4 spot on Billboard Japan's Top Single Sales. Over 32,000 units were sold in the first week. At the end of June 2014, they embarked on a trip to the United States to record their new studio album. Taking advantage of their stay, they filmed the reality show "American Hustle Life." The show began airing in July on the Mnet channel. This further boosted their career and allowed them to give some concerts in countries such as Germany, Sweden, Brazil and Chile.
Nomination for Best Korean Artist
In November, they were nominated for the MTV Europe Music Awards as Best Korean Artist. They managed to release their first full Japanese album, Wake Up. They also won the World Rookie Award at the Gaon Chart K-Pop Awards and two awards at the Japan Gold Disc Awards. To share their musical work, they carried out their First Japanese Tour Wake Up: Open Your Eyes. It took place in Tokyo, Osaka, Nagoya and Fukuoka. They began the second part of the BTS Live Episode II tour. During the summer, they also held a fan meeting tour in Japan, which 18,000 fans attended.
"The fame: Fire, Wings, and Love Yourself"
In October, they won the award for Best South Korean Artist at the MTV Europe Music Awards. Afterwards, the group promoted the single "Fire," and the music video for the song received ten million views on YouTube in 75 hours. Additionally, Gaon Chart declared that the album had achieved a large amount in sales. As a result, the group became the first South Korean artist to enter the Billboard 200 with three albums. Their album "Wings" was the first South Korean album to enter the UK Album Chart. They received recognition from their government for their work as promoters of South Korean culture in the world.
2017 – 2018 – International tours.
At the beginning of 2017, BTS carried out their Live Trilogy Episode III: The Wings Tour. They were the first K-pop group to perform at the American Music Awards, which increased their international popularity. In the middle of the year 2017, they released their second compilation album Love Yourself: Answer. They also released the music video for their new single IDOL, and a version with Nicki Minaj's participation.
In August 2018, the group began the BTS World Tour: Love Yourself. Shortly after, their collaboration with Steve Aoki, Waste It on Me, was released. In November, Love Yourself: Answer and Mic Drop remix were certified gold and platinum respectively. On November 15th, Burn the Stage: The Movie was released, a documentary style film about the band that was supported and distributed by YouTube. At the end of the year, BTS would again win the Artist of the Year award at the Melon Music Awards, the MAMA and the AAA.
Current – Map of the Soul: Persona
At the beginning of 2019, it was announced that the group was ready to make their comeback with a new album and concept, which would continue in some degree what was shown in the Love Yourself era. After participating for the first time at the Grammys as presenters, the group announced the end of Love Yourself with their Speak Yourself tour. Finally, in April, the group made their comeback with Map of the Soul: Persona, an EP that would have as its intro the RM solo, Persona. Its main theme was Boy With Luv, a collaboration with Halsey.
This new work and new era is apparently inspired – like most of their albums – by various books and research. The influence of Carl Jung's thought on this new project is noteworthy. Boy With Luv was a huge success in the USA and Europe. Shortly after, the group received the Top Social Artist award from the Billboard Music Awards for the third consecutive time, as well as the Top Duo/Group award, being the first Korean group to achieve it.
Thanks to these new achievements and the success of the album, the group's popularity increased even more. They participated in The Late Show with Stephen Colbert and Good Morning America. In May, Gaon announced that Map of the Soul: Persona was the best-selling album in South Korea's history.
#BTScomeback2020
Continuing with the Map of the Soul era, at the beginning of 2020, the first previews of their next album Map of the Soul: 7 appeared, which was scheduled for February 21, 2020. On January 9, the album's intro, Suga's solo Shadow, was released, followed later by the first single Black Swan. After its release, Black Swan became a worldwide trend. Later, on February 2nd, they released the outro Ego, performed by J-Hope, and on February 12th, the concept photos of the album were revealed, revealing the sub-units.
Released on February 21, 2020, Map of the Soul: 7 contains 20 songs, including those already released, Black Swan, Ego and Shadow, and songs featured in Map of the Soul: Persona (Persona, Dionysus, Make It Right, Boy with Luv, etc.). The album also features solos My Tyme (Jungkook), Inner Child (V), Moon (Jin) and Filter (Jimin) and themes by sub-units Ugh! (RM, J-Hope and Suga), 00:00 (Zero O'Clock) (Jimin, Jk and V) and Jamais Vu (Jin, J-Hope and JK). The album also includes a collaboration with Sia and a theme co-written by Troye Sivan, Louder Than Bombs.
What charitable events has BTS participated in?
BTS has participated in various charity events. They were at Naver in the collaboration campaign of a charity organization that promotes organ donation, the registration of stem cell donation, support with medical expenses for patients and blood banks. They helped several families affected by the Sewol ferry disaster in 2014. In total, BTS officially launched their Love Myself campaign in partnership with UNICEF, to protect and support children and teenagers who are victims of domestic and school violence, as well as sexual crimes around the world. Along with other celebrities, they made a video Dream Still Lives, as a tribute to Stevie Wonder and Martin Luther King Jr. They gave a short speech at Generation without Limits. The purpose of this project is to provide quality education and training for young people.
BTS discography
Notable collaborations
Albums
Dark & Wild (2014)
Wings (2016)
Love Yourself: Tear (2018)
Map of the Soul: 7 (2020)
Japones: Wake Up (2014), Youth (2016) y Face Yourself (2018)
EPs
O!RUL8,2? (2013)
Skool Luv Affair (2014)
The Most Beautiful Moment in Life, Part 1 (2015)
The Most Beautiful Moment in Life, Part 2 (2015)
Love Yourself: Her (2017)
Map of the Soul: Persona (2019)
Compilation albums
The Most Beautiful Moment in Life: Young Forever (2016)
The Best of BTS: Korea Edition (2017)
Love Yourself: Answer (2018)