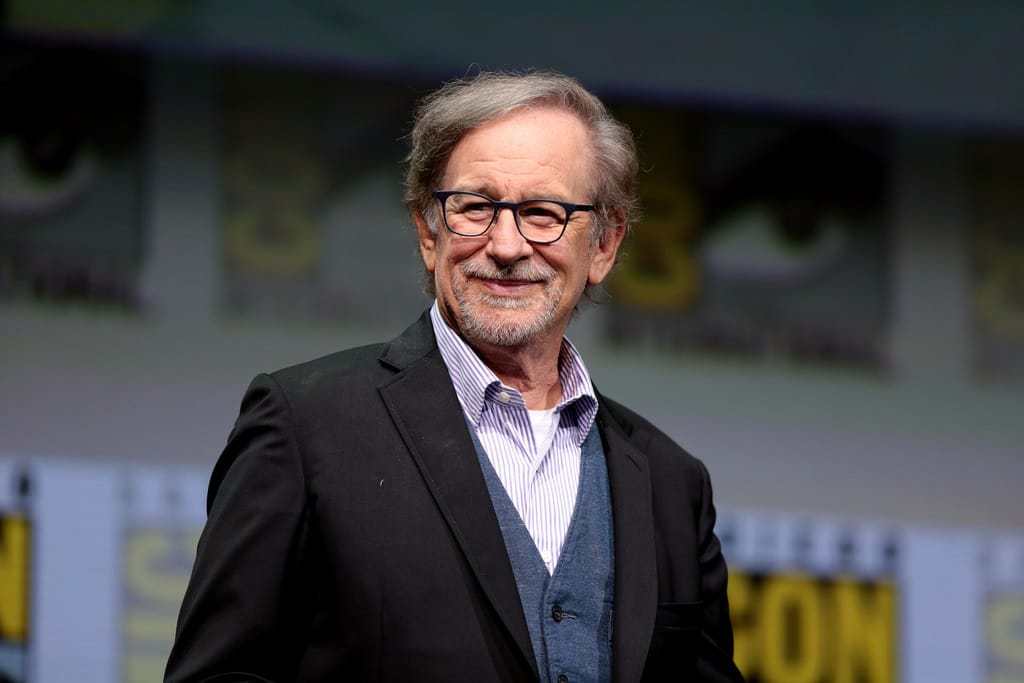 Steven Spielberg Biography
Steven Spielberg (December 18, 1946) is an American director, producer, and screenwriter. He is considered one of the founding pioneers of the New Hollywood era, as well as being viewed as one of the most popular directors and producers in film history.
Spielberg was born in Cincinnati, Ohio, United States. His mother, Leah Adler Posner, worked as a concert pianist and she owned a restaurant. His father, Arnold Spielberg, was an engineer who worked in the field of computing.
During his childhood, Steven would face the separation of his parents. He was left in the care of his father who was constantly traveling because of his work, so he lived in different cities such as Haddon Township, New Jersey, and Scottsdale, Arizona. His family followed the beliefs of Orthodox Judaism, which is against the Nazi political project and its consequences, the Holocaust. Perhaps this ideological environment helped him to create one of his best films, Schindler's List, based on the novel by Thomas Keneally.
Being only 13, Spielberg started shooting short films, which got him a prize for his 40-minute war movie called Escape to Nowhere. Years later and with more experience, he got offered to make a production of more than two hours. Then, he would be part of a film called The Last Gunfight. He was not widely recognized, but at age 18 he directed and wrote his first feature film, Firelight (1964). This science fiction movie was written alongside with his sister Nancy; who also collaborated in the acting cast. Fortunately, the film was screened commercially in a cinema in the city where he lived part of his youth, Phoenix.
In Los Angeles, Steven Spielberg tried to enter the University of Southern California to study cinematography but failed in the attempt. After two unsuccessful attempts, he abandoned the idea of ​​entering the university and applied successfully to the California State University in Long Beach. Although he had to stop his academic process in 1968, the following year. With the knowledge acquired from the time that he was at the university, he worked in the production of Amblin' with which he would win an award in the Atlanta Festival. Soon after, Universal Studios would offer him a contract to work on his Night Gallery program.
Spielberg would go back to the California State University, Long Beach and obtain his degree. After that, he would expand his film studies at California State College, where he studied film. Later on, he started his most important project of his life and was the establishment of his first film production, his first short film, Amblin.
In the early 70s, Steven focused on shooting short films, episodes of series and telefilms, one of the most successful was the film The Devil On Wheels, directed by him along with Alfred Hitchcock and starring the popular character "Colombo". The film had excellent reviews when it appeared on the giant screen of several countries in Europe, still today it is conceived as one of the best suspense films.
Another of Steven's major films was The Sugarland express in 1974, which is a dramatic feature film starring Goldie Hawn, William Atherton, and Michael Sacks. This film considered at the time not suitable for over 18 years of age. Steven was inspired by the life story of Lou Jean Poplin, who, in order to save his son from adoption, decided to kidnap a Texas social services agent, creating a tense situation across the state for defying authority.
A year later Steven would direct Jaws (1975), a film that showed to the spectators, genres such as terror, suspense, and adventure. Although it was a film totally applauded by the critics, Steven had to face complex situations in the production such as lack of budget, problems to meet the schedule of the film, problems with the mechanical replica of the shark, among others. The same year, the famous director began to innovate with a film of fictional style, although for him it was not something totally new because years before he dabbled in that genre with the movie "Firelight".
In 1977, Spielberg would premier the popular film, with the production company Columbia, called Close Encounters of the Third Kind, which was a totally innovative film because it narrated the relationship of humanity with UFOs in an almost spiritual way, breaking with the schemes of previous films related to life on other planets. On the other hand, Close Encounters of the Third Kind saved Columbia producer from an imminent bankruptcy situation.
Steven was a curious person and always looking to innovate the film market, put aside the genre of science fiction to influence the adventure, with the movie Raiders of the Lost Ark. However, this movie did not have much acceptance by the spectators. Consequently, he decided to resume the line of the previous success with E.T. the alien. This work played a very important role in Steven's life because E.T. represented the imaginary friend that Spielberg created to cope with the great pain that his parents' divorce generated. This was the highest grossing and moving science fiction movie of the moment.
In his long career as a filmmaker, there are several productions, some more popular than others, but undoubtedly all of them of great quality. Productions such as Gremlins (1984) and Schindler's list (1993) with which he won seven Oscars.
Later, he would win three more Oscars with Jurassic Park (1993), Saving Private Ryan (1998), Minority report (2002) which is a mixture of suspense and science fiction starring Tom Cruise, took the first place in the North American movies' gross income. More of his memorable productions are Munich (2005) that narrates the terrorist attack in the Olympic Games of Munich 1972, and also War of the Worlds (2005). Later on, he would participate in the fourth movie of Indiana Jones: Indiana Jones and the Kingdom of the Crystal Skull (2008).
In 2011, he premiered The Adventures of Tintin which would lead him to obtain the Golden Globe for Best Animated Film and also presented War Horse, movie nominated to the Oscars. Then, he would premier Lincoln (2012).
His hectic and devoted life to the cinema can lead us to imagine that his sentimental life was scarce, but, although he is not known for having many close relationships, Spielberg would maintain a long relationship with the actress Amy Irving. Sadly, they would break up and would share the custody of their son, Max Samuel. Soon after, he started a relationship with the actress Kate Capshaw, who he met during the auditions for the movie Indiana Jones. They were married on October 12, 1991. Since then they have built a beautiful marriage with seven children.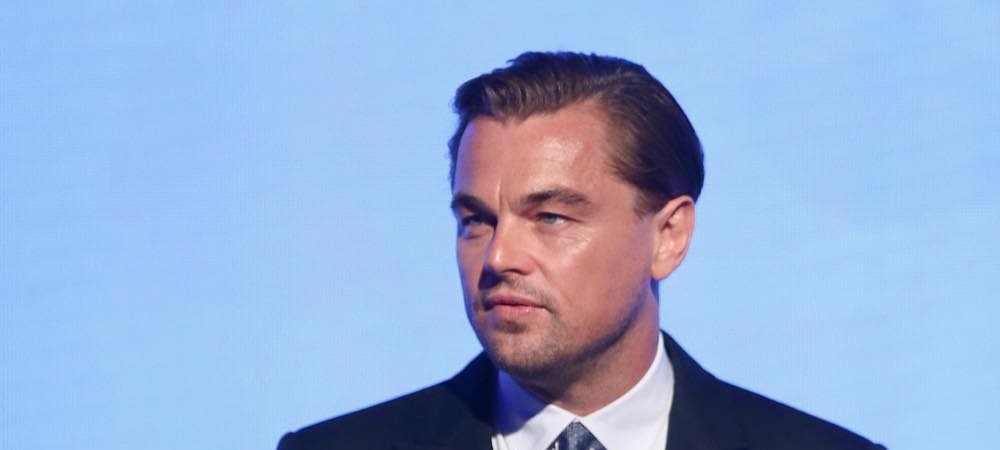 Biography of Leonardo DiCaprio
Leonardo Wilhelm DiCaprio is a renowned actor and film producer who has won numerous awards within the film industry. He was born on November 11, 1974, in Hollywood, Los Angeles, California, United States.
DiCaprio is an only child of Irmelin Indenbirken, a secretary born in Germany, and George DiCaprio, an underground comic artist and producer/distributor of comics. On his father's side, he has half-Italian (from Naples) and half-German (from Bavaria) ancestry. On the other hand, on his mother's side, his grandfather Wilhelm Indenbirken was German and his grandmother Helene Indenbirken was a German citizen born in Russia under the name Yelena Smirnova.
He was named Leonardo because, while his pregnant mother was looking closely at a painting by the great artist Leonardo da Vinci in a museum, DiCaprio gave a strong kick inside her belly. His parents divorced when he was only one year old, and they shared custody of Leonardo until 1997.
Studies, beginnings in acting.
As for his education, he did not attend university and only took basic courses at John Marshall High School in Los Angeles. His career in the world of image and acting began when he followed his older stepbrother, Adam Farrar, in television advertising, starring in a commercial for the Matchbox car brand at the age of fourteen and subsequently participating in educational films. At the age of five, he was also part of the children's television series "Romper Room", but had to leave it as it was detrimental to him.
"1990 – 1991: Debut in television and cinema"
In 1990, he made his true television debut when he was cast to be a part of the "Parenthood" ensemble, a series based on the film of the same name. He then landed minor roles in several series, including "The New Lassie" and "Roseanne," as well as a brief part in "Santa Barbara." His work in "Parenthood" and "Santa Barbara" earned him a nomination for the Young Artist Award for Best Young Actor. His big screen debut came in 1991 with the science fiction and horror movie "Critters." Later on, he became a recurring member of the cast of the ABC sitcom "Growing Pains," playing Luke Brower. However, DiCaprio didn't achieve success in the film industry until 1992, when he was selected by Robert De Niro from among 400 young actors for the lead role in "This Boy's Life," which also starred Ellen Barkin and De Niro himself.
1993 – 1996
Later, in 1993, DiCaprio played the mentally disabled younger brother of Johnny Depp in "What's Eating Gilbert Grape." The film's director, Lasse Hallström, admitted that he initially sought a less attractive actor, but he decided on DiCaprio because he had become "the most observant actor" among all who auditioned. The film was a great financial and critical success, resulting in Leonardo being highly praised for his performance, which led to him being awarded the National Board of Review for Best Supporting Actor and nominated for an Academy Award and a Golden Globe. Subsequently, he had roles in films such as "The Quick and the Dead" (1995) and was one of the leads in "Romeo + Juliet" (1996).
But his big break came with director James Cameron, who offered him the lead male role in Titanic (1997), a movie that not only won a considerable number of Academy Awards but also became a social phenomenon. Afterwards, DiCaprio gained greater acceptance in the cinematic world, so he was part of numerous films such as:
The Man in the Iron Mask (1998)
The Beach (2000)
Catch Me If You Can (2002)
The Aviator (2004)
The Assassination of Richard Nixon (2004)
Blood Diamond (2006)
Gardener of Eden (2007)
Body of Lies (2008)
Orphan (2009, as producer)
Shutter Island (2010)
Inception (2010)
Django Unchained (2012)
The Great Gatsby (2013)
Runner Runner (2013)
The Wolf of Wall Street (2013)
The Revenant (2015)
The Audition (2015).
Curiosities
Interestingly, he was nominated for an Oscar five times: Best Supporting Actor for What's Eating Gilbert Grape, Best Actor for The Aviator, Blood Diamond and The Wolf of Wall Street. This generated a lot of jokes and talk of a supposed "curse" in Hollywood. But in 2015, he finally won the award thanks to his great performance in "The Revenant".
It should also be noted that DiCaprio is a committed environmentalist who has received praise from environmental groups for choosing to fly on commercial flights instead of private planes like most celebrities, and for driving an electric hybrid vehicle and having solar panels in his home.