Ariana Grande Biography
Ariana Grande-Butera is an American actress, singer, and model. She was born on June 26, 1993, in Boca Raton, Florida, and is the daughter of Edward Butera and Joan Grande. Ariana also has the Italian and British nationality. Since she was a girl she suffered from hypoglycemia, so she has to eat sweets to strengthen her energies.
In her childhood, Ariana Grande played the character of "Annie" at the children's theater in Fort Lauderdale, which was her first role, she also participated in other musicals such as The Wizard of Oz and Beauty and the Beast.
In 2001, during a vacation with her family on a cruise, she sang in a karaoke room, where she was heard by Gloria Estefan, who advised the girl to continue in music, as she had all the skills to be a star. She sang for orchestras such as South Florida's Philharmonic, Florida Sunshine Pops, and Symphonic Orchestras, and debuted on national television with the United States anthem for the Florida Panthers.
For the year 2005, she auditioned for the musical Broadway 13 with the character of Charlotte. There she managed to win the first recognition of her career when the National Youth Theater Association Awards recognized her the award for best-supporting actress, recognizing her excellent performance in the musical.
Later, Ariana Grande auditioned for the Nickelodeon series, "Victorious" which began recording in 2008 and was released on March 27, 2009, where the girl played Cat Valentine.
After finishing the first season of Victorious, Ariana Grande focused more on music and started working on her first album. To strengthen her vocal strength, she started working with vocal coach Eric Vetro. She worked on several recordings, where she played songs by Adele, Whitney Houston, and Mariah Carey, which she uploaded to YouTube. A friend of Monte Lipman, director general of Republic Records, saw one of Ariana's videos and was shocked with her voice, so he sent the links to Lipman, who managed to get the singer to sign a record deal with his record label.
In December of 2010, she released her debut single "Put Your Hearts Up" which she did not like because of the bubblegum pop sound since she had no interest in recording music of that genre. That same year, she lent her voice to the character of Princess Diaspro, in eleven episodes of the Nickelodeon animated series, "Winx Club."
For the year 2011, the Nickelodeon channel created a series called Sam & Cat, which was starring Ariana Grande and Jennette McCurdy, where she played the characters of Cat Valentine and Sam Puckett respectively.
On November 17, 2012, Ariana Grande released her first album titled "Yours Truly" which debuted in the first position on Billboard 200, thanks to sales that exceeded 138 thousand copies in its first week. After the success of the album, Ariana became the first female artist to debut with an album in the first position of the Billboard 200, something that had not happened since 2009, she was also the fifteenth female artist in the history of the music industry in achieving this positioning.
On March 26, 2013, she released the first single of her debut album, titled "The Way" this time with the collaboration of rapper Mac Miller. The song reached the ninth position of the Billboard Hot 100.43 count and was also certified with several platinum records in the United States, which was the first success of the artist.
The Billboard 21 Under 21: Music's Hottest Minors 2013 list placed Ariana Grande in the fourth position, being one of the youngest girls under 21 years old. On November 24 of that year, she made a presentation at the American Music Awards 2014, where she performed the song "Tattooed Heart."
For the month of January 2014, she worked on her second album with Ryan Tedder and Benny Blanco; at that time, she also won the People's Choice Awards in the category favorite revelation artist. On March 4 of that same year, the president of the United States Barack Obama and the first lady Michelle Obama invited the artist to sing at a special concert organized at the White House. She was also awarded as the revelation artist of the year by the Music Industry Association, thanks to her musical success in 2012.
She published her second album titled "My Everything" on August 25, 2014, which was in the first position of Billboard 200. The album was successful and very well criticized. One of the most successful singles on the album was "Problem" which she recorded with the rapper Iggy Azalea and with which she won several platinum albums for the RIAA, and received certifications from ARIA, IFPI, GLF, and RMNZ, among other awards. On July 29 of that same year, "Bang Bang" was released, a song where Ariana collaborated with Nicki Minaj and Jessie J.
On August 21, 2014, Ariana Grande was placed in the first position of the Billboard Artist 100 list, being the first woman to get the first place in the list. Around that time, she announced her first world tour called The Honeymoon Tour. Later, she appeared at the MTV Europe Music Awards, where she opened the ceremony singing his hits "Problem" and "Break Free." In addition, she won the prize for the best female artist and the best song for "Problem." Also, she made a presentation at the Bambi Awards held in Germany, in that gala she received the award for the best new artist. A year later, Ariana appeared at the Grammy Awards of 2015 performing "Just a Little Bit of Your Heart" where she received two nominations. After a while, she paid tribute to Stevie Wonder in a special concert organized by the Grammy. It was also confirmed that Ariana Grande would be part of the cast of the new Fox series, "Scream Queens." On May 20, 2016, Ariana Grande released her third album titled "Dangerous Woman."
THEATER
2008: Musical 13.
2016: Hairspray Live.
FILMOGRAPHY
2011: Snowflake, the White Gorilla (Voice).
2013: Swindle.
2015: Underdogs (Voice).
2016: Zoolander 2.
TELEVISION
2009: The Battery's Down.
2010-2013: Victorious.
2011: iCarly.
2011-2013: Winx Club.
2013-2014: Sam & Cat.
2014: Family Guy (Voice).
2015: Scream Queens.
DISCOGRAPHY
Yours Truly: 2013.
My Everything: 2013.
Christmas Kisses: 2013.
Love Me Harder: 2014.
The Remix: 2015 (Compilation released only in Japan).
Christmas & Chill: 2015.
Dangerous Woman: 2016.
BEST KNOWN SINGLES
2013: The Way.
2013: Baby
2013: Right There (with Big Sean).
2014: Problem (with Iggy Azalea).
2014: Break Free (with Zedd).
2014: Bang Bang (with Jessie J and Nicki Minaj).
2014: Love Me Harder (with The Weeknd).
2014: Santa Tell Me.
2015: One Last Time.
2015: Focus.
2016: Dangerous Woman.
2016: Into You.
2016: Side to Side (with Nicki Minaj).
2017: every day (with Future).
2017: Beauty and The Beast (with John Legend).
AWARDS
American Music Awards Award for New Artist of the Year: 2013. Billboard Mid-Year Music Awards Award for Best New Artist: 2013. MTV Video Music Awards Award for Best Pop Video, for Problem: 2014.
Billboard Mid-Year Music Awards Award a Best televised presentation: 2014.
Billboard Woman In Music Award to rising star: 2014.
Bambi Awards Award for Best New Artist: 2014.
iHeartRadio Music Awards Award to Young Influence: 2014. American Music Awards Award to Favorite Female Artist Pop / Rock: 2015.
ASCAP Pop Music Awards Award for Most Performed Song, for "Problem": 2015.
ASCAP Pop Music Awards Award for Most Played Song, for "Bang Bang": 2015
iHeartRadio Music Awards Award for Collaboration of the Year, by Bang Bang together to Jessie J and Nicki Minaj: 2015.
American Music Awards Award to Artist of the Year: 2016.
ASCAP Pop Music Awards Award to Most Performed Song, for "Love Me Harder": 2016.
CelebMix Awards Award for Best Female Artist: 2016.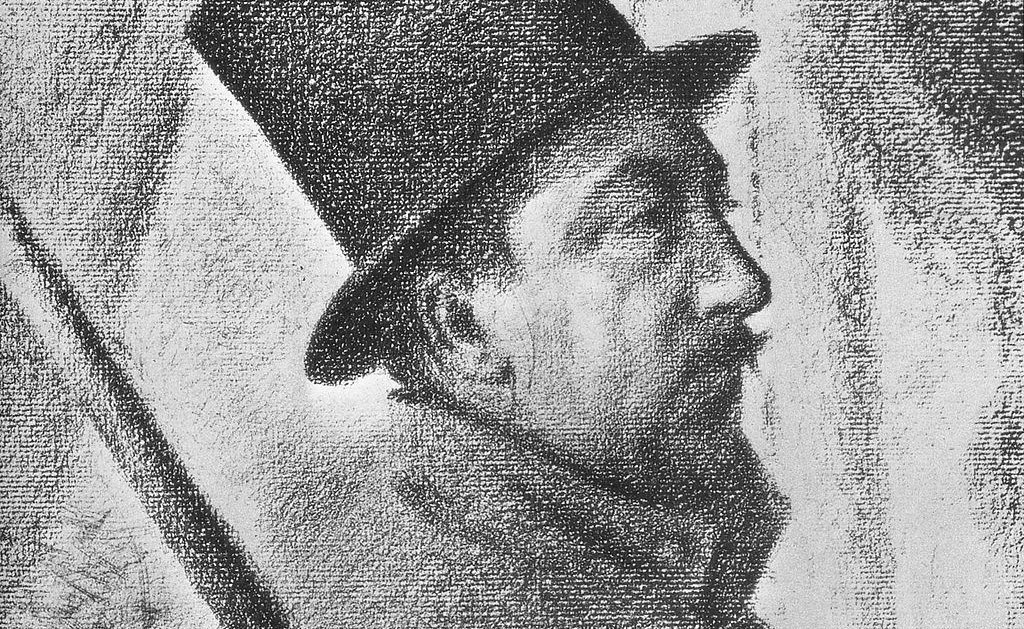 Paul Signac Biography
Paul Victor Signac (November 11, 1863 – August 15, 1935) was born in Paris, France. A Painter considered one of the most prominent exponents of neo-impressionism with Georges Seurat, a painter with whom he had a close relationship. Signac was born into a wealthy family which allowed him to devote himself fully to painting.
By the mid-1880s, he studied arts and honed his skills in Bin's workshop. In the early years of his career, he became interested in impressionism, an artistic movement that continued until he met Seurat. Along with this he ventured into pointillism or divisionism, an artistic technique of which Signac is one of the most important exponents. In his works, he painted landscapes of southern France and other regions that he visited on his ship.
Studies and beginnings
Born into a wealthy family, he was able to devote himself to study and the arts without restrictions. In 1882, he joined the École des Arts-Décoratifs de Paris (School of Decorative Arts). For the same period, he attended the free workshop of Bin, painter, and politician, who was then mayor of Montmartre. In the course of the following years, he collaborated in the creation of the Société des Artistes Indépendants, founded in 1884. He was the vice president in 1903 and president six years later. He also participated actively in the creation of the Salon des Indépendants.
In 1886, he was part of the IX Impressionist Exhibition, along with renowned painters such as Seurat, Edgar Degas, Camille Pissarro, Jean-Louis Forain and Paul Gauguin. In these early years, his paintings reflected the influence of Pissarro, Pierre Auguste Renoir, and Claude Monet.
Career
Towards the end of the 19th century, Signac began to lean towards the style proposed by Seurat, deepening the pointillist technique. In those first paintings, he painted the Mediterranean coasts and the banks of the Seine, lighthouses, coasts, among others.
In 1899, he raised his aesthetic ideas in the book De Eugène Delacroix to Neo-impressionism (1899), a work in which he defended the techniques of neo-impressionists. School that emerged in 1886 from the hand of Seurat and Signac. Camille Pissarro, Maximilien Luce Théo van Rysselberghe and Henri-Edmond Cross also participated in this.
Some characteristics of this artistic movement are the concern for volume, the development of shapes without defined profiles, the order in the composition and the use of pure basic colors, which when used in a pointillist painting would create an optical illusion that gives more luminosity in painting. This idea is based on the theory of the simultaneous contrast of colors by Michel Eugéne Chevreul.
When Seurat died, Signac moved to Saint-Tropez, (Cote d'Azur, France), a town where he remained until 1911. Throughout his life he traveled and sailed through different countries such as Italy and Turkey, also toured France. During these trips visited La Rochelle, Marseille, Venice, and Istanbul, among others. Those experiences served as inspiration for his paintings, in which he represented maritime scenes. Within those trips, he painted a large number of watercolors.
Throughout time, he ceased to strictly follow the rules of pointillism, widening the brushstrokes as seen in the paintings Samois, Departure of tuna vessels in Groix, La Seine au Pont-Royal, and Rivière de Vannes. From 1913, Signac traveled to Antibes, where he spent long stays, keeping his studio in Paris. During this period, he was president of the Société des Artistes Indépendants, a position he held from 1909 until his death on August 15, 1935, in Paris.
In the course of his career, Signac painted a large number of paintings and watercolors. In most of these, he applied pointillism, a technique developed by Seurat. Most of these paintings represented maritime scenes, although, he also painted still lives, decorative compositions, and everyday scenes. Among his most outstanding works are Opus 217. Against the Enamel of a Background Rhythmic with Beats and Angles, Tones, and Tints (1890), Woman by the Lamp (1890), The Papal Palace in Avignon (1900), Grand Canal ( 1905), The Port of Rotterdam (1907), Antibes, the towers (1911), Port of La Rochelle (1921) and Lézardrieux (1925).
In the last years of his career, he painted various watercolors in which he did not strictly follow the rules of pointillism; for this period he became friends with Belgian painters who subsequently formed a group of neo-impressionists.