Ariana Grande Biography
Ariana Grande-Butera is an American actress, singer, and model. She was born on June 26, 1993, in Boca Raton, Florida, and is the daughter of Edward Butera and Joan Grande. Ariana also has the Italian and British nationality. Since she was a girl she suffered from hypoglycemia, so she has to eat sweets to strengthen her energies.
In her childhood, Ariana Grande played the character of "Annie" at the children's theater in Fort Lauderdale, which was her first role, she also participated in other musicals such as The Wizard of Oz and Beauty and the Beast.
In 2001, during a vacation with her family on a cruise, she sang in a karaoke room, where she was heard by Gloria Estefan, who advised the girl to continue in music, as she had all the skills to be a star. She sang for orchestras such as South Florida's Philharmonic, Florida Sunshine Pops, and Symphonic Orchestras, and debuted on national television with the United States anthem for the Florida Panthers.
For the year 2005, she auditioned for the musical Broadway 13 with the character of Charlotte. There she managed to win the first recognition of her career when the National Youth Theater Association Awards recognized her the award for best-supporting actress, recognizing her excellent performance in the musical.
Later, Ariana Grande auditioned for the Nickelodeon series, "Victorious" which began recording in 2008 and was released on March 27, 2009, where the girl played Cat Valentine.
After finishing the first season of Victorious, Ariana Grande focused more on music and started working on her first album. To strengthen her vocal strength, she started working with vocal coach Eric Vetro. She worked on several recordings, where she played songs by Adele, Whitney Houston, and Mariah Carey, which she uploaded to YouTube. A friend of Monte Lipman, director general of Republic Records, saw one of Ariana's videos and was shocked with her voice, so he sent the links to Lipman, who managed to get the singer to sign a record deal with his record label.
In December of 2010, she released her debut single "Put Your Hearts Up" which she did not like because of the bubblegum pop sound since she had no interest in recording music of that genre. That same year, she lent her voice to the character of Princess Diaspro, in eleven episodes of the Nickelodeon animated series, "Winx Club."
For the year 2011, the Nickelodeon channel created a series called Sam & Cat, which was starring Ariana Grande and Jennette McCurdy, where she played the characters of Cat Valentine and Sam Puckett respectively.
On November 17, 2012, Ariana Grande released her first album titled "Yours Truly" which debuted in the first position on Billboard 200, thanks to sales that exceeded 138 thousand copies in its first week. After the success of the album, Ariana became the first female artist to debut with an album in the first position of the Billboard 200, something that had not happened since 2009, she was also the fifteenth female artist in the history of the music industry in achieving this positioning.
On March 26, 2013, she released the first single of her debut album, titled "The Way" this time with the collaboration of rapper Mac Miller. The song reached the ninth position of the Billboard Hot 100.43 count and was also certified with several platinum records in the United States, which was the first success of the artist.
The Billboard 21 Under 21: Music's Hottest Minors 2013 list placed Ariana Grande in the fourth position, being one of the youngest girls under 21 years old. On November 24 of that year, she made a presentation at the American Music Awards 2014, where she performed the song "Tattooed Heart."
For the month of January 2014, she worked on her second album with Ryan Tedder and Benny Blanco; at that time, she also won the People's Choice Awards in the category favorite revelation artist. On March 4 of that same year, the president of the United States Barack Obama and the first lady Michelle Obama invited the artist to sing at a special concert organized at the White House. She was also awarded as the revelation artist of the year by the Music Industry Association, thanks to her musical success in 2012.
She published her second album titled "My Everything" on August 25, 2014, which was in the first position of Billboard 200. The album was successful and very well criticized. One of the most successful singles on the album was "Problem" which she recorded with the rapper Iggy Azalea and with which she won several platinum albums for the RIAA, and received certifications from ARIA, IFPI, GLF, and RMNZ, among other awards. On July 29 of that same year, "Bang Bang" was released, a song where Ariana collaborated with Nicki Minaj and Jessie J.
On August 21, 2014, Ariana Grande was placed in the first position of the Billboard Artist 100 list, being the first woman to get the first place in the list. Around that time, she announced her first world tour called The Honeymoon Tour. Later, she appeared at the MTV Europe Music Awards, where she opened the ceremony singing his hits "Problem" and "Break Free." In addition, she won the prize for the best female artist and the best song for "Problem." Also, she made a presentation at the Bambi Awards held in Germany, in that gala she received the award for the best new artist. A year later, Ariana appeared at the Grammy Awards of 2015 performing "Just a Little Bit of Your Heart" where she received two nominations. After a while, she paid tribute to Stevie Wonder in a special concert organized by the Grammy. It was also confirmed that Ariana Grande would be part of the cast of the new Fox series, "Scream Queens." On May 20, 2016, Ariana Grande released her third album titled "Dangerous Woman."
THEATER
2008: Musical 13.
2016: Hairspray Live.
FILMOGRAPHY
2011: Snowflake, the White Gorilla (Voice).
2013: Swindle.
2015: Underdogs (Voice).
2016: Zoolander 2.
TELEVISION
2009: The Battery's Down.
2010-2013: Victorious.
2011: iCarly.
2011-2013: Winx Club.
2013-2014: Sam & Cat.
2014: Family Guy (Voice).
2015: Scream Queens.
DISCOGRAPHY
Yours Truly: 2013.
My Everything: 2013.
Christmas Kisses: 2013.
Love Me Harder: 2014.
The Remix: 2015 (Compilation released only in Japan).
Christmas & Chill: 2015.
Dangerous Woman: 2016.
BEST KNOWN SINGLES
2013: The Way.
2013: Baby
2013: Right There (with Big Sean).
2014: Problem (with Iggy Azalea).
2014: Break Free (with Zedd).
2014: Bang Bang (with Jessie J and Nicki Minaj).
2014: Love Me Harder (with The Weeknd).
2014: Santa Tell Me.
2015: One Last Time.
2015: Focus.
2016: Dangerous Woman.
2016: Into You.
2016: Side to Side (with Nicki Minaj).
2017: every day (with Future).
2017: Beauty and The Beast (with John Legend).
AWARDS
American Music Awards Award for New Artist of the Year: 2013. Billboard Mid-Year Music Awards Award for Best New Artist: 2013. MTV Video Music Awards Award for Best Pop Video, for Problem: 2014.
Billboard Mid-Year Music Awards Award a Best televised presentation: 2014.
Billboard Woman In Music Award to rising star: 2014.
Bambi Awards Award for Best New Artist: 2014.
iHeartRadio Music Awards Award to Young Influence: 2014. American Music Awards Award to Favorite Female Artist Pop / Rock: 2015.
ASCAP Pop Music Awards Award for Most Performed Song, for "Problem": 2015.
ASCAP Pop Music Awards Award for Most Played Song, for "Bang Bang": 2015
iHeartRadio Music Awards Award for Collaboration of the Year, by Bang Bang together to Jessie J and Nicki Minaj: 2015.
American Music Awards Award to Artist of the Year: 2016.
ASCAP Pop Music Awards Award to Most Performed Song, for "Love Me Harder": 2016.
CelebMix Awards Award for Best Female Artist: 2016.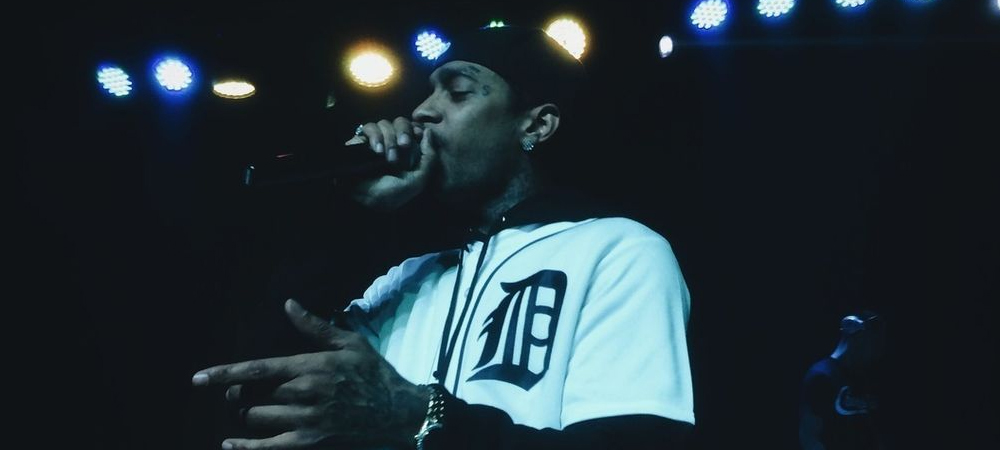 Nipsey Hussle Biography
Ermias Asghedom (August 15, 1985 – March 31, 2019), better known as Nipsey Hussle, was an American rapper, businessman, and community activist, who rose to fame in 2018 with his debut album Victory Lab. Nipsey began his career towards the mid-2000s releasing several successful mixtapes such as Slauson Boy Volume 1, Bullets Ain't Got No Name series and The Marathon. His fame came to him, along with his first Grammy nomination, with his debut album in 2018. He had previously created his label All Money In No Money Out (2010).
Following his death, he received two posthumous Grammys for the songs Racks in the Middle and Higher. He was known for his social work on behalf of the Crenshaw community.
Early years
He was born in Los Angeles, United States, on August 15, 1985. Son of Angelique Smith and Eritrean immigrant Dawit Asghedom, he grew up in Crenshaw, a neighborhood located south of Los Angeles, with his siblings Samiel and Samantha. He attended Hamilton High School but dropped out before graduating. Since he was little he looked for a way to help around the home, so over time, he began to work selling different products on the street.
After leaving school he became involved in the world of gangs, however, he turned away from it when he realized that it was not what he expected for his future. Decided then to dedicate himself to music, he sold everything that linked him to the gangs and worked for a time to buy his own production tools. After finishing his studies, he began to write and produce his own mixtapes, which he sold from a car. After finding inspiration from a trip he took to Eritrea with his father and spending time in prison, Nipsey turned fully to his career and business. He always looked for ways to start and help the community in which he grew up: giving jobs, helping students, renovating public spaces, etc …
Community activist
Nipsey was admired for his work at Crenshaw because instead of moving or investing in hedge funds, he preferred to help the community by boosting the local economy.
Career
In late 2005, Nipsey Hussle released his first mixtape, Slauson Boy Volume 1, independently, to great local success. By then he already had a fan base at the regional level, so it took him a while to sign a contract with the Epic Records and Cinematic Music Group labels. Later, the first volumes of the Bullets Ain't Got No Name series appeared, with which he expanded his popularity. Burner on My Lap, Ridin Slow, Aint No Black Superman, Hussle in the House and It's Hard out Here, were some of the songs included in the series.
By 2009, Nipsey would make a name for himself collaborating with Drake on Killer and with Snoop Dog on Upside Down. He also released Bullets Ain't Got No Name vol.3 and in 2010, he left Epic and opened his own label All Money In No Money Out. Under this label, he would soon release The Marathon, a mixtape in which hits such as Love ?, Mr. Untouchable, Young Rich and Famous and Late Nights and Early Mornings appeared. He also created The Marathon Clothing at that time, a sports and casual clothing brand that was based in his neighborhood. He then released the mixtape The Marathon Continues (2011), participated in the We Are the World 25 for Haiti campaign, and was featured in the popular XXL Magazine Annual Freshman Top Ten.
In 2013 came Crenshaw, a mixtape that would become famous because Jay-Z himself bought 100 copies for $ 100 each.
Victory Lap
After many delays, Nipsey would release his long-awaited debut album Victory Lap, on February 16, 2018, to great success. It was praised by critics and received a Grammy nomination for best rap album of the year. It was such a success that many singles entered the Billboard and Itunes charts. However, Nipsey did not enjoy much fame.
Death
Hussle was assassinated on March 31, 2019, outside his store in South Los Angeles. He was shot multiple times by a man he had previously clashed with, he was arrested and charged with murder on April 2 of the same year. After his death, many personalities expressed the pain caused by the news. It is worth mentioning that the Mayor of Los Angeles himself gave his condolences to the family, recognizing Hussle's social work in Crenshaw.
He was the partner of actress Lauren London and was the father of two children.
Sales strategies and greatest hits
Hussle was known for his sales strategies, since, he used to upload his singles in free download and then sell some limited editions for a cost of 100 to 1000 dollars. It promoted the sale of his work with campaigns such as Proud2Pay and Mailbox Money, in which he gave special incentives (autographed photos, dedication calls, tickets to his studio, and special events) to buyers. His revolutionary ideas promised him a fruitful career.
Some of his greatest hits
Rose Clique
Forever On My Fly Shit
Thas Wat Hoes Do Proud of That (with Rick Ross)
Face the world
Bless, 1 of 1
Where Yo Money At
Fuck Donald Trump
Higher
Young Rich and Famous