Ariana Grande Biography
Ariana Grande-Butera is an American actress, singer, and model. She was born on June 26, 1993, in Boca Raton, Florida, and is the daughter of Edward Butera and Joan Grande. Ariana also has the Italian and British nationality. Since she was a girl she suffered from hypoglycemia, so she has to eat sweets to strengthen her energies.
In her childhood, Ariana Grande played the character of "Annie" at the children's theater in Fort Lauderdale, which was her first role, she also participated in other musicals such as The Wizard of Oz and Beauty and the Beast.
In 2001, during a vacation with her family on a cruise, she sang in a karaoke room, where she was heard by Gloria Estefan, who advised the girl to continue in music, as she had all the skills to be a star. She sang for orchestras such as South Florida's Philharmonic, Florida Sunshine Pops, and Symphonic Orchestras, and debuted on national television with the United States anthem for the Florida Panthers.
For the year 2005, she auditioned for the musical Broadway 13 with the character of Charlotte. There she managed to win the first recognition of her career when the National Youth Theater Association Awards recognized her the award for best-supporting actress, recognizing her excellent performance in the musical.
Later, Ariana Grande auditioned for the Nickelodeon series, "Victorious" which began recording in 2008 and was released on March 27, 2009, where the girl played Cat Valentine.
After finishing the first season of Victorious, Ariana Grande focused more on music and started working on her first album. To strengthen her vocal strength, she started working with vocal coach Eric Vetro. She worked on several recordings, where she played songs by Adele, Whitney Houston, and Mariah Carey, which she uploaded to YouTube. A friend of Monte Lipman, director general of Republic Records, saw one of Ariana's videos and was shocked with her voice, so he sent the links to Lipman, who managed to get the singer to sign a record deal with his record label.
In December of 2010, she released her debut single "Put Your Hearts Up" which she did not like because of the bubblegum pop sound since she had no interest in recording music of that genre. That same year, she lent her voice to the character of Princess Diaspro, in eleven episodes of the Nickelodeon animated series, "Winx Club."
For the year 2011, the Nickelodeon channel created a series called Sam & Cat, which was starring Ariana Grande and Jennette McCurdy, where she played the characters of Cat Valentine and Sam Puckett respectively.
On November 17, 2012, Ariana Grande released her first album titled "Yours Truly" which debuted in the first position on Billboard 200, thanks to sales that exceeded 138 thousand copies in its first week. After the success of the album, Ariana became the first female artist to debut with an album in the first position of the Billboard 200, something that had not happened since 2009, she was also the fifteenth female artist in the history of the music industry in achieving this positioning.
On March 26, 2013, she released the first single of her debut album, titled "The Way" this time with the collaboration of rapper Mac Miller. The song reached the ninth position of the Billboard Hot 100.43 count and was also certified with several platinum records in the United States, which was the first success of the artist.
The Billboard 21 Under 21: Music's Hottest Minors 2013 list placed Ariana Grande in the fourth position, being one of the youngest girls under 21 years old. On November 24 of that year, she made a presentation at the American Music Awards 2014, where she performed the song "Tattooed Heart."
For the month of January 2014, she worked on her second album with Ryan Tedder and Benny Blanco; at that time, she also won the People's Choice Awards in the category favorite revelation artist. On March 4 of that same year, the president of the United States Barack Obama and the first lady Michelle Obama invited the artist to sing at a special concert organized at the White House. She was also awarded as the revelation artist of the year by the Music Industry Association, thanks to her musical success in 2012.
She published her second album titled "My Everything" on August 25, 2014, which was in the first position of Billboard 200. The album was successful and very well criticized. One of the most successful singles on the album was "Problem" which she recorded with the rapper Iggy Azalea and with which she won several platinum albums for the RIAA, and received certifications from ARIA, IFPI, GLF, and RMNZ, among other awards. On July 29 of that same year, "Bang Bang" was released, a song where Ariana collaborated with Nicki Minaj and Jessie J.
On August 21, 2014, Ariana Grande was placed in the first position of the Billboard Artist 100 list, being the first woman to get the first place in the list. Around that time, she announced her first world tour called The Honeymoon Tour. Later, she appeared at the MTV Europe Music Awards, where she opened the ceremony singing his hits "Problem" and "Break Free." In addition, she won the prize for the best female artist and the best song for "Problem." Also, she made a presentation at the Bambi Awards held in Germany, in that gala she received the award for the best new artist. A year later, Ariana appeared at the Grammy Awards of 2015 performing "Just a Little Bit of Your Heart" where she received two nominations. After a while, she paid tribute to Stevie Wonder in a special concert organized by the Grammy. It was also confirmed that Ariana Grande would be part of the cast of the new Fox series, "Scream Queens." On May 20, 2016, Ariana Grande released her third album titled "Dangerous Woman."
THEATER
2008: Musical 13.
2016: Hairspray Live.
FILMOGRAPHY
2011: Snowflake, the White Gorilla (Voice).
2013: Swindle.
2015: Underdogs (Voice).
2016: Zoolander 2.
TELEVISION
2009: The Battery's Down.
2010-2013: Victorious.
2011: iCarly.
2011-2013: Winx Club.
2013-2014: Sam & Cat.
2014: Family Guy (Voice).
2015: Scream Queens.
DISCOGRAPHY
Yours Truly: 2013.
My Everything: 2013.
Christmas Kisses: 2013.
Love Me Harder: 2014.
The Remix: 2015 (Compilation released only in Japan).
Christmas & Chill: 2015.
Dangerous Woman: 2016.
BEST KNOWN SINGLES
2013: The Way.
2013: Baby
2013: Right There (with Big Sean).
2014: Problem (with Iggy Azalea).
2014: Break Free (with Zedd).
2014: Bang Bang (with Jessie J and Nicki Minaj).
2014: Love Me Harder (with The Weeknd).
2014: Santa Tell Me.
2015: One Last Time.
2015: Focus.
2016: Dangerous Woman.
2016: Into You.
2016: Side to Side (with Nicki Minaj).
2017: every day (with Future).
2017: Beauty and The Beast (with John Legend).
AWARDS
American Music Awards Award for New Artist of the Year: 2013. Billboard Mid-Year Music Awards Award for Best New Artist: 2013. MTV Video Music Awards Award for Best Pop Video, for Problem: 2014.
Billboard Mid-Year Music Awards Award a Best televised presentation: 2014.
Billboard Woman In Music Award to rising star: 2014.
Bambi Awards Award for Best New Artist: 2014.
iHeartRadio Music Awards Award to Young Influence: 2014. American Music Awards Award to Favorite Female Artist Pop / Rock: 2015.
ASCAP Pop Music Awards Award for Most Performed Song, for "Problem": 2015.
ASCAP Pop Music Awards Award for Most Played Song, for "Bang Bang": 2015
iHeartRadio Music Awards Award for Collaboration of the Year, by Bang Bang together to Jessie J and Nicki Minaj: 2015.
American Music Awards Award to Artist of the Year: 2016.
ASCAP Pop Music Awards Award to Most Performed Song, for "Love Me Harder": 2016.
CelebMix Awards Award for Best Female Artist: 2016.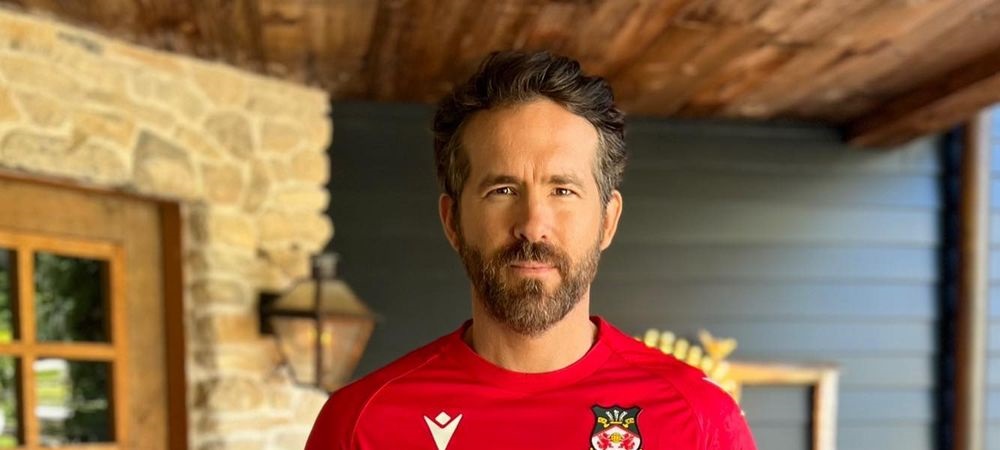 Biography of Ryan Reynolds
Ryan Rodney Reynolds was born on October 23, 1976 in Vancouver, Canada, and he is a well-known actor. When Ryan was born, his mother, Tammy, was a student and a salesperson, while his father, Jim, worked in wholesale food sales and also excelled as a semi-professional boxer. In addition, Ryan has three older siblings.
He studied in his hometown of Vancouver until 1994 when he decided to join a theater group as an extracurricular activity while attending Kwantlen College. However, his passion for acting became a vocation, and Ryan dropped out of college to devote all his time and energy to his acting career.
Debut as an actor
He quickly landed small roles in successful and memorable TV series such as "Sabrina the Teenage Witch" and "The X-Files". In 1998, his big break came with the series "Two Guys, a Girl and a Pizza Place", which ran until 2001 and catapulted him to fame. The show became very popular thanks to its great comedic content, an area where Reynolds demonstrated perfect skill, but this was not the first time that Ryan had made a name for himself in a Hollywood comedy, as he had already been in "Life During Wartime" in 1997.
Films
After working in several minor jobs, Ryan got his first major role as a protagonist in the crazy "Van Wilder – Animal Party", where he played a college party organizer. The success of the film opened doors for him to work alongside Michael Douglas in "Till Death Do Us Part", support Wesley Snipes in "Blade Trinity" or star in the horror movie "The Amityville Horror". However, at this stage of his career, Ryan stood out mainly as a protagonist in comedies such as "Just Friends", "Waiting" and "Harold & Kumar Go to White Castle". This led him to want to leave his comedic side behind, getting involved in different projects such as the thriller "Smokin' Aces", the independent film "Adventureland" and the action film "X-Men Origins: Wolverine". Later on, he also participated in romantic films such as "The Proposal" and "Definitely, Maybe". However, recognition of his acting ability did not come until Ryan was nominated for a Goya Award for his demanding role in "Buried". It is worth noting that he also brought to life the comic book hero "Green Lantern" and the renowned "Deadpool".
Contracts, curiosities
Prestigious brands like Hugo Boss have not been oblivious to Ryan Reynolds' popularity, charisma, and good looks, offering him contracts to be the face of one of their fragrances: Boss Bottled Night, a fragrance that, through great advertising, managed to convey an irresistible seductive effect.
Two curiosities can be highlighted from his work: first, the nearly 10 kilos of solid muscle he gained thanks to rigorous physical training to bring Hannibal King to life in "Blade: Trinity"; and second, his appearance on the animated TV series Zeroman, in which he lent his voice to the character Ty Cheese. In addition, like many Hollywood stars, Ryan Reynolds has an eccentricity outside the world of entertainment: a great passion for motorcycles, of which he owns three collector's items, one of which was designed exclusively for him and is none other than a Harley Davidson.
Romantic relationships
Regarding his personal life, Ryan Reynolds was in a romantic relationship with singer Alanis Morissette from 2002 to 2007. The couple got engaged in 2004, but in July 2006, People magazine reported that they had separated, although neither of them officially confirmed the news. Shortly after, in February 2007, they decided to end their engagement by mutual agreement. In May 2008, Reynolds announced his engagement to actress Scarlett Johansson, and they got married on September 27 of the same year. However, in December 2010, the couple announced in a statement to People magazine that they had decided to end their marriage.
So, on September 9, 2012, he married the actress Blake Lively in Mount Pleasant, South Carolina. In October 2014, they announced that they were expecting their first child, and in December of that same year, Ryan Reynolds and his wife Blake Lively became parents with the birth of their daughter: Ines. Later, on April 14, 2016, his wife's second pregnancy was confirmed, and on September 30, 2016, he became a father for the second time to a boy named James.