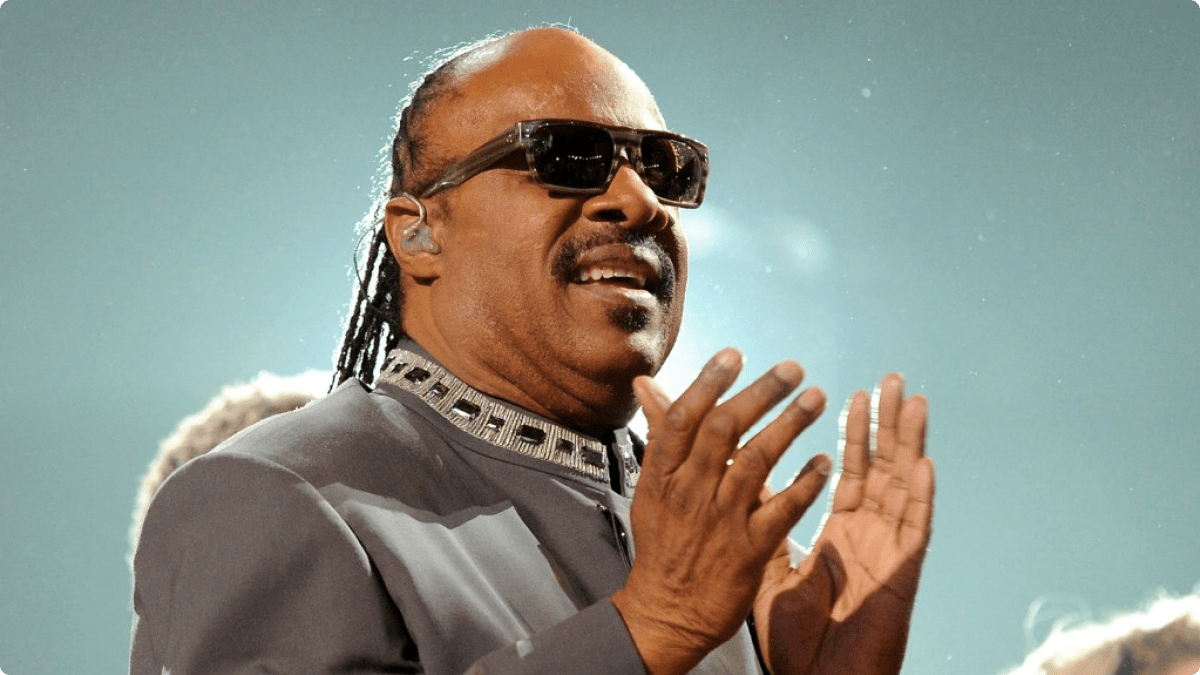 Stevie Wonder Biography
Stevland Hardaway Judkins, known in the world of music as Stevie Wonder, is a singer, producer, and composer of genres such as Soul, R & B, funk, and jazz. Despite being blind from birth, he is one of the most successful singers of his genre and the record label Motown.
He was born in Saginaw, the United States on May 13, 1950, and is the son of Calvin Judkins and Lula Mae Hardaway. Because of his premature birth, his eyes did not develop retinas, so he became blind for life. From an early age, he showed interest in music, participated in the choir of the church and learned to play the piano, drums, bass, and harmonica.
His first songs were recorded in the 60s, wherein 1963, he got his first success with the song Fingertips Part 2, which he recorded for the Motown Record Company, where he adopted his stage name.
In 1972, he met Johanan Vigoda, a lawyer who motivated Wonder to sign a musical contract, giving him creative freedom at that time within a company as strong as Motown was. In that same year, the singer recorded his first song titled "Music of my Mind" in which he took charge of the recording of almost all the instruments on the album, as well as doing musical production, composition and arranger activities. A few months later, he recorded the song "Superstition" which is considered his greatest musical success.
A year later, Stevie Wonder had a traffic accident, which caused him to be in a coma for a few days and completely lose his sense of smell. The problems were not an impediment for the singer since thanks to his excellent record work he won 14 Grammy awards between 1974 and 1977, where his albums Innervisions, Fullfillingness, first finale and Songs in the Key of Life were highlighted.
He began the decade of the 90s with the publication of his new album titled "Hotter Than July" where the song "Master Blaster" was highlighted, and which allowed Stevie to reach a wider audience. At that time, he made important collaborations in songs like "Ebony and Ivory" along with Paul McCartney, "Cannot Help Loving That Man Of Mine" with Barbra Streisand and "Just good friends" along with Michael Jackson, besides, he won the Grammy for "We are the world."
In 1988, he released his hit "Musiquarium" and in 1984 he published "The woman in red" which was the soundtrack of the film with the same name. In addition, he published "In Square Circle" and "Characters." In 1989, he was included in the Rock and Roll Hall of Fame.
After he published the soundtrack for the Spike Lee Jungle Fever movie in 1991, Stevie Wonder dedicated himself to charity work, and temporarily retired from the stage. He received the Grammy award for a lifetime and in 1996, he recorded "Conversation Peace" a new album with which he won two Grammy awards.
By 2003, the magazine Rolling Stone published a list with the 500 biggest discs of all the history, where they appeared 4 works of Stevie Wonder. In 2005, he launched "A Time to Love." Months later, he was certified by the RIIA, for more than 10 million units sold of the album "Songs in the Key of Life" which was also chosen to be part of the Library of Congress (the Library of Congress).
On February 23, 2009, he was awarded the Gershwin Prize, for his contribution to music and the expansion of culture in general, this award was given by the Library of Congress of the United States. In March of that same year, he published his first official DVD entitled "Live at Last" which contained the concert given in October of the previous year in London.
For the year 2013, his song "Skeletons" was part of the second trailer of the game Grand Theft Auto V, which is also heard in the sounds of some episodes of it. A year later, at the Grammy Awards gala, he performed with Daft Punk, Pharrell Williams and Nile Rodgers performing the award-winning "Get Lucky."
"Talent can take you to the top, but only the character can keep you there." Stevie wonder
At the end of 2016, he released the song "Faith" with Ariana Grande and he was also part of the soundtrack of the movie Sing.
MUSICAL PRODUCTIONS
Tribute To Uncle Ray: 1962.
The 12-Year-Old Genius: 1963.
With A Song In My Heart: 1963.
The Jazz Soul Of Little Stevie: 1963
Stevie At The Beach: 1964.
Down to Earth: 1966.
Uptight (everything's alright): 1966.
Someday At Christmas: 1967.
I Was Made To Love Her: 1967.
Eivets Rednow: 1968.
For Once In My Life: 1968.
Greatest Hits: 1968
My Cherie Amour: 1969
Live at the Talk of The Town: 1970
Signed, Sealed & Delivered: 1970.
Live In Person: 1970.
Where I'm Coming From 1971.
Stevie Wonder's Greatest Hits Vol. 2 1971.
Music of My Mind: 1972.
Talking Book: 1972.
Innervisions: 1973.
Fulfillingness' First Finale: 1974.
Songs in the Key of Life: 1976.
Looking Back: 1977.
Journey Through the Secret Life of Plants: 1979.
Hotter Than July: 1980.
Original Musiquarium I: 1982.
The Woman In Network: 1984.
I Just Called to Say I Love You: 1984.
In Square Circle: 1985.
We are the world: 1985.
Characters: 1987.
Jungle Fever: 1991.
Conversation Peace: 1995.
Natural Wonder: 1995.
Song Review: 1996.
Ballad Collection: 1999.
At The Close Of a Century: 1999.
Bamboozled: 2000.
Stevie Wonder: The Definitive Collection: 2002.
Conception: An Interpretation of Stevie Wonder's Songs: 2003.
A Time To Love: 2005.
The Complete Stevie Wonder: 2005.
Number Ones: 2007.
GRAMMY AWARDS
Grammy Award for Best Song R & B, for the song Superstition: 1973.
Grammy award for best male R & B vocal performance, for Superstition: 1973.
Best male pop vocal performance, for You are the sunshine of my life: 1973.
Best producer of the year: 1973.
Best album of the year, by Innervisions: 1973. Best song R & B, by Living for the city: 1974.
Grammy award for best male R & B vocal performance, by Boogie on reggae woman: 1974.
Best Male R & B Vocal Performance, by Fulfillingness 'first finale: 1974.
Grammy Award Best Producer of the Year: 1974.
Grammy Award Best Album of the Year, by Fulfillingness' first finale: 1974.
Best male R & B vocal performance, for I wish: 1976.
Best male pop vocal performance, for Songs in the key of life: 1974.
Best album of the year: 1976.
Grammy award for best male R & B vocal performance, by In square circle: 1985.
Grammy Award best pop or duo vocal performance (Dionne Warwick, Elton John, Gladys Knight, S. Wonder), by That's what friends are for: 1986.
Grammy Award Best Song R & B, by For Your Love: 1995.
Grammy Award a lifetime: 1996.
Grammy Award for best arrangement and vocal / instrumental accompaniment (Herbie Hancock, Robert Sadin and S. Wonder), for St. Louis Blues: 1998.
Grammy Award for best male R & B vocal performance, for St. Louis Blues: 1998.
Grammy award for best vocal performance R & B to duo or group (Take 6 and S. Wonder), for Love's in need of love today: 2002. Grammy Award for best male pop vocal performance, by From the bottom of my heart: 2005.
Better vocal performance R & B to duo or group (Beyoncé Knowles and S. Wonder), for So amazing: 2005.
Best vocal pop collaboration (Tony Bennett and S. Wonder), for For eleven in my life: 2006.
OTHER PRIZES AND RECOGNITIONS:
1969: US Distinguished Service Award.
1974: NARM Presidential Award.
1984: ASCAP Founders Award.
1985: NARM Artist of the Decade.
1985: Oscar – Best Original Song (for the film The woman in red) 1996: NARAS Lifetime Achievement Award.
1998: United in Recovery's Ambassador of Peace Award.
1999: MusiCares Person of the Year
2002: Songwriters' Hall of Fame.
2004: Billboard Century Award.
2005: Lifetime Achievement Award.
2006: Lifetime Achievement Freedom Award.
2006: National Artistic Achievement Award.
2008: Hall of Fame Award.
2008: Hall of Fame Award.
2010: Commandeur des Arts et des Lettres.
2011: Induced at the Apollo Hall of Fame in New York.
2012: BET honor award.
2012: Billboard Icon.
2013: MAMA awards "music makes one global ambassador award."
SIGNATURE OF STEVIE WONDER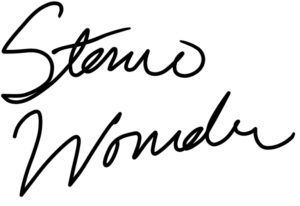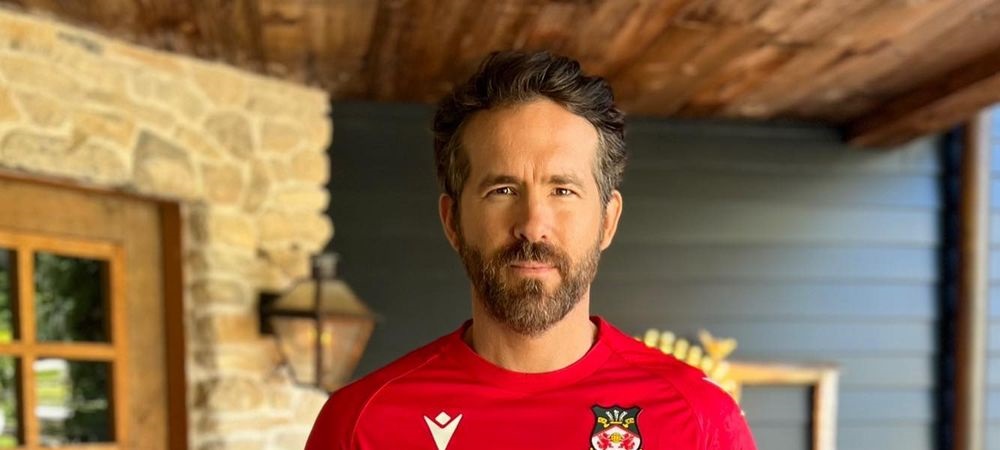 Biography of Ryan Reynolds
Ryan Rodney Reynolds was born on October 23, 1976 in Vancouver, Canada, and he is a well-known actor. When Ryan was born, his mother, Tammy, was a student and a salesperson, while his father, Jim, worked in wholesale food sales and also excelled as a semi-professional boxer. In addition, Ryan has three older siblings.
He studied in his hometown of Vancouver until 1994 when he decided to join a theater group as an extracurricular activity while attending Kwantlen College. However, his passion for acting became a vocation, and Ryan dropped out of college to devote all his time and energy to his acting career.
Debut as an actor
He quickly landed small roles in successful and memorable TV series such as "Sabrina the Teenage Witch" and "The X-Files". In 1998, his big break came with the series "Two Guys, a Girl and a Pizza Place", which ran until 2001 and catapulted him to fame. The show became very popular thanks to its great comedic content, an area where Reynolds demonstrated perfect skill, but this was not the first time that Ryan had made a name for himself in a Hollywood comedy, as he had already been in "Life During Wartime" in 1997.
Films
After working in several minor jobs, Ryan got his first major role as a protagonist in the crazy "Van Wilder – Animal Party", where he played a college party organizer. The success of the film opened doors for him to work alongside Michael Douglas in "Till Death Do Us Part", support Wesley Snipes in "Blade Trinity" or star in the horror movie "The Amityville Horror". However, at this stage of his career, Ryan stood out mainly as a protagonist in comedies such as "Just Friends", "Waiting" and "Harold & Kumar Go to White Castle". This led him to want to leave his comedic side behind, getting involved in different projects such as the thriller "Smokin' Aces", the independent film "Adventureland" and the action film "X-Men Origins: Wolverine". Later on, he also participated in romantic films such as "The Proposal" and "Definitely, Maybe". However, recognition of his acting ability did not come until Ryan was nominated for a Goya Award for his demanding role in "Buried". It is worth noting that he also brought to life the comic book hero "Green Lantern" and the renowned "Deadpool".
Contracts, curiosities
Prestigious brands like Hugo Boss have not been oblivious to Ryan Reynolds' popularity, charisma, and good looks, offering him contracts to be the face of one of their fragrances: Boss Bottled Night, a fragrance that, through great advertising, managed to convey an irresistible seductive effect.
Two curiosities can be highlighted from his work: first, the nearly 10 kilos of solid muscle he gained thanks to rigorous physical training to bring Hannibal King to life in "Blade: Trinity"; and second, his appearance on the animated TV series Zeroman, in which he lent his voice to the character Ty Cheese. In addition, like many Hollywood stars, Ryan Reynolds has an eccentricity outside the world of entertainment: a great passion for motorcycles, of which he owns three collector's items, one of which was designed exclusively for him and is none other than a Harley Davidson.
Romantic relationships
Regarding his personal life, Ryan Reynolds was in a romantic relationship with singer Alanis Morissette from 2002 to 2007. The couple got engaged in 2004, but in July 2006, People magazine reported that they had separated, although neither of them officially confirmed the news. Shortly after, in February 2007, they decided to end their engagement by mutual agreement. In May 2008, Reynolds announced his engagement to actress Scarlett Johansson, and they got married on September 27 of the same year. However, in December 2010, the couple announced in a statement to People magazine that they had decided to end their marriage.
So, on September 9, 2012, he married the actress Blake Lively in Mount Pleasant, South Carolina. In October 2014, they announced that they were expecting their first child, and in December of that same year, Ryan Reynolds and his wife Blake Lively became parents with the birth of their daughter: Ines. Later, on April 14, 2016, his wife's second pregnancy was confirmed, and on September 30, 2016, he became a father for the second time to a boy named James.