Personal information
Full name

Paris Whitney Hilton

Birthdate

February 17, 1981

Age
42 years old
Occupation

Socialite, businesswoman, actress, DJ, designer, model, and singer

By-name

Queen of metaverse

Stage name
Paris Hilton
Nationality

American

Spouse

Carter Reum (2021-Currently)

Couple

Edward Furlong (1999-2000)
Jason Shaw (2002-2003)
Rick Salomon (2003-2004)
Nick Carter (2003-2004)
Paris Latsis (2005)
Stavros Niarchos (2005-2007)
Benji Madden (2008)
Doug Reinhardt (2009-2010)
River Viiperi (2012-2014)
Thomas Gross (2015-2016)
Chris Zylka (2017-2018)
Carter Reum (2019-2021)

Height
5′ 7″
Parents

Richard Hilton and Kathy Avanzino

Zodiac sign
Aquarius
Biography in other languages
Paris Hilton Biography
Paris Whitney Hilton (February 17, 1981), better known as Paris Hilton, is a socialite, businesswoman, model, DJ, designer, and singer, born in New York, United States. She is one of the most famous heiresses on an international level and a prominent icon of American culture.
Early years
Paris Hilton is a prominent American celebrity, being the firstborn child of Richard Hilton and Kathy Avanzino. Her ancestry is an interesting blend of origins, including German, Italian, Irish, English, and Norwegian roots. It is no coincidence that she inherits her lineage of success, as she is the great-granddaughter of Conrad Hilton, the hotel magnate and founder of the famous Hilton hotel chain.
She grew up in an affluent family, enjoying a life filled with luxury and comforts from an early age. Paris is the eldest of four siblings, among whom are Nicky Hilton, Barron Nicholas Hilton, and Conrad Hughes Hilton.
Due to her nomadic life, Paris Hilton lived in various places, which gave her the opportunity to attend different schools and meet a wide variety of people. During her childhood and youth, she established strong friendships with other young celebrities from high society, among them, Kim Kardashian and Nicole Richie.
She attended her freshman year of high school at Marywood-Palm Valley School in Rancho Mirage, California. Later, she had a brief stint at the Sacred Heart Convent alongside Lady Gaga. She continued her sophomore and penultimate year at Dwight School in New York. After that, she was transferred to Canterbury Boarding School in New Milford, Connecticut, where she was part of the hockey team. However, she was expelled in early 1999 for violating the rules.
Career
Although Paris Hilton initially rose to fame due to her family lineage, her presence in pop culture became prominent in the late 1990s and early 2000s, thanks to her media appearances and extravagant lifestyle. Her professional career took off when she starred in the reality show "The Simple Life" alongside her friend Nicole Richie, which aired from 2003 to 2007. In the show, both of them experienced comedic and challenging situations, working in various jobs far from their privileged environment, generating a massive fan following and further elevating their popularity.
Making use of her growing fame, Paris Hilton ventured into the world of music and released her debut album in 2006, titled "Paris". The album included singles like "Stars Are Blind". Although it didn't achieve dazzling success, this foray allowed her to explore her musical side.
Throughout her career, Paris Hilton has made notable appearances in various films, among which "Wonderland" and "The Cat in the Hat" stand out. In March 2008, it was announced that Paris would be the star of a new MTV show titled "Paris Hilton's My New BFF", where she would embark on a quest to find a new best friend. The series eventually premiered on September 30 of the same year.
Paris Hilton landed supporting roles in movies like "Nine Lives," "Raising Helen," "The Hillz," and "House of Wax". However, it was her portrayal of Paige Edwards in "House of Wax" that earned her the Teen Choice Award for Best Scream and a nomination for Choice Female Hottie.
Additionally, Paris Hilton portrayed Amber Sweet, the daughter of a magnate, in the musical "Repo! The Genetic Opera". Her performance in the film, where she showcases both her vocal and acting abilities, has been well-received by critics. Interestingly, the movie's director, Darren Lynn Bousman, had initially rejected the idea of casting Hilton for the role of Amber Sweet. However, in an interview, Bousman revealed that Paris was so determined to get the part that she carried the script with her while serving time in a Los Angeles prison, using that time to perfect her character. Her dedication and effort were remarkable, and she ultimately impressed the team with her performance.
Despite her fame in other fields, Paris Hilton's true professional career has been focused on the world of business. She has achieved significant success with the launch of several lines of perfumes, which have generated considerably high revenues. Her fragrance product brand has been especially successful, reaching million-dollar sales and establishing her as a prominent figure in this lucrative market.
In addition to her successful acting career, Paris Hilton has left her mark in numerous advertising campaigns and has been a model for various fashion brands, solidifying her image as an icon of style and glamour. Furthermore, Paris has demonstrated her talent in the fashion world with her own clothing and accessory line. But her skills don't stop there; she has also ventured into the hotel business and successfully opened several hotels under the prestigious "Paris Hilton" brand in different parts of the world.
In 2019, Paris Hilton continued to solidify her success and versatility in the world of entertainment and fashion. In the music scene, she released the single "Best Friend's Ass" in collaboration with Dimitri Vegas & Like Mike, and the music video featured prominent social media personalities, including Kim Kardashian. Similarly, Hilton showcased her entrepreneurial skills by partnering with and investing in The Glam App, an on-demand beauty platform, thereby expanding her influence in the fashion and beauty industry. Her presence in runway shows for renowned designers like The Blonds and Christian Cowan reaffirmed her relevance on the catwalk and her prominent position in the fashion world.
In 2020, Paris Hilton starred in the impactful documentary "This Is Paris", where her traumatic past was revealed, receiving a warm reception from the audience. She also ventured into the world of podcasts with her shows "I am Paris" and "Trapped In Treatment". Additionally, Hilton participated in reality shows such as "Cooking with Paris" and "Paris in Love", receiving recognition and awards for her outstanding performance in these projects.
In the year 2022, Paris Hilton continued to expand her presence in the fashion and music worlds, further solidifying her position in both industries. She also delved into the editorial realm by releasing her memoirs, sharing intimate details and significant experiences from her life. But her ambition didn't stop there, as she also ventured into the film industry, starring in a horror movie titled "Alone At Night", which premiered in January 2023.
Personal life
Throughout her life, the socialite has had various romantic relationships and has been engaged several times. Among her fiancés are the model Jason Shaw and the heir Paris Latsis. However, it was with Carter Reum that she finally got married and started a family.
On January 24, 2023, Paris Hilton excitedly announced the birth of her firstborn, whom they affectionately named Phoenix. The baby was brought into the world through a surrogacy process, and the news was joyfully shared on social media.
Ver esta publicación en Instagram
Dogs
The celebrity is widely recognized for her passion for animals, but what piques people's curiosity the most is her devotion to dogs. Paris Hilton is a devoted lover of Pomeranians and Chihuahuas. In fact, she has had an extravagant house built, valued at $325,000, exclusively for her beloved pets. Surprisingly, this luxurious abode is an exact replica of her own mansion in Bel Air.
On different occasions, she has experienced the loss of some of her dogs. During those times, the socialite has hired mediums, private detectives, and even used drones to locate them. Furthermore, she has been known to offer generous rewards of up to $10,000 to recover her beloved pets.
In April 2023, Paris Hilton shared through a statement on her social media the sad passing of her dear companion, Harajuku Bitch, who had been by her side for 23 years.
Intimate video of Paris Hilton
By the year 2003, an intimate video of Paris Hilton engaging in sexual relations with her then-boyfriend Rick Salomon was leaked. Salomon sued the company that leaked the video and the Hilton family, accusing them of damaging his reputation. Hilton also sued the company that released the tape for invasion of privacy. In April 2004, Salomon distributed the tape under the title "1 Night in Paris" through the movie company Red Light District Video. Eventually, in that same year, Salomon and Red Light District Video stated that they would pay Paris $400,000 plus a percentage of the profits from the tape's sales. Years later, the famous heiress claimed that she never made any money from the video.
Projects
Filmography
Visual projects in which Paris Hilton participated:
Film
"Wishman" (1992).
"Sweetie Pie" (2000).
"Zoolander" (2001).
"Nine Lives" (2002).
"L.A. Knights" (2003).
"Wonderland" (2003).
"The Cat in the Hat" (2003).
"Win a Date with Tad Hamilton!" (2004).
"The Hillz" (2004).
"Raising Helen" (2004).
"House of Wax" (2005).
"Bottoms Up" (2006).
"National Lampoon's Pledge This!" (2006).
"The Hottie and the Nottie" (2008).
"Repo! The Genetic Opera" (2008).
"An American Carol" (2008).
"Paris, Not France" (2008).
"My Name is Earl" (2009).
"Rex" (2009).
"Teenage Paparazzo" (2010).
"The Dog Who Saved Christmas Vacation" (2010).
"The Bling Ring" (2013).
"The American Meme" (2018).
"This Is Paris" (2020).
"Alone At Night" (2023).
TV
"The Simple Life" (2003–2007).
"Las Vegas" (2004).
"George Lopez" (2004).
"The O.C." (2004).
"Veronica Mars" (2004).
"American Dreams" (2005).
"Paris Hilton's My New BFF" (2008–2009).
"Pedal to the Metal" (2009).
"Supernatural" (2009).
"The World According to Paris" (2011).
"Hollywood Love Story" (2018).
"Cooking with Paris" (2021).
"Paris in Love" (2021–Present).
Discography
Musical works of Paris Hilton:
"Paris" (2006):
Turn It Up.
Fightin' Over Me.
Stars Are Blind.
I Want You.
Jealousy.
Heartbeat.
Nothing in This World.
Screwed.
Not Leaving Without You.
Turn You On.
Do Ya Think I'm Sexy.
Bibliography
Books written by Paris Hilton:
"Confessions of an Heiress: A Tongue-in-Chic Peek Behind the Pose" (2004).
"Your Heiress Diary: Confess It All to Me" (2005).
"Paris: The Memoir" (2023).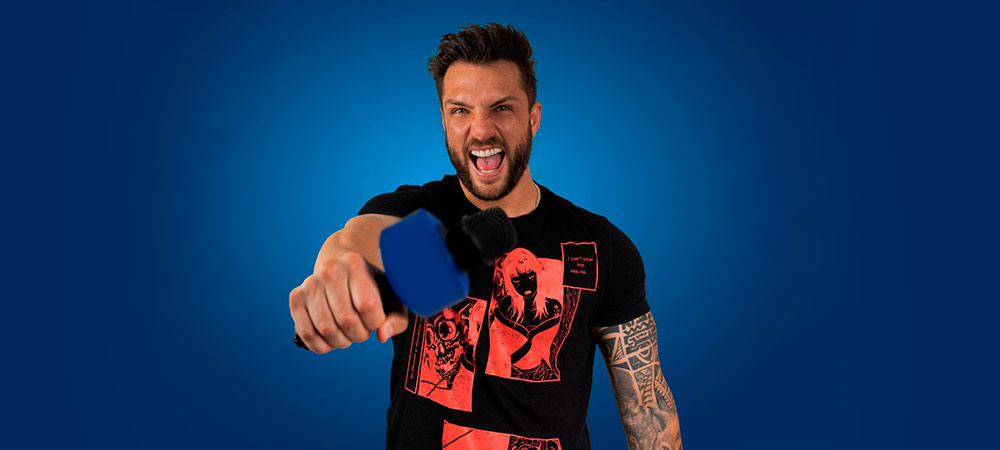 Nicola Porcella Biography
Nicola Emilio Porcella Solimano (February 5, 1988), better known as Nicola Porcella, is an actor and TV personality born in Lima, Peru. He is known for his controversies and for his appearances in various reality shows, including "La Casa de Los Famosos Mexico".
Early years
Nicola Porcella is a renowned Peruvian television personality and actor. He is the youngest son of Francesco Porcella and Fiorella Solimano. His family has Italian roots and he has two older siblings.
He attended primary school at Colegio Carmelitas. Later, during his secondary studies, the family moved to Argentina for a period of time. In this country, Nicola began training in football. Upon returning to his homeland a few years later, he resumed his studies at Colegio Agnus Dei.
Nicola Porcella studied law, communications, hotel management, international business administration, and aviation, but only completed the latter. In order to obtain his pilot's license, he had to fulfill certain requirements and flight hours, but he did not do so.
Beginnings
Before jumping into television fame, Nicola tried his luck with the sport he trained for. He began his football career in the youth division of Circolo Sportivo Italiano, winning youth tournaments. In 2006, he made his professional debut at FBC Melgar. Later, he joined Deportivo Municipal in 2008 and Sport Boys in 2010. Despite his talent, he decided to retire from football in 2010 to work as a cabin crew member. His image became popular in media campaigns for the chalaco team, of which he is a fan. Afterward, he ventured into aviation as a pilot and later into television.
Career
Nicola began his career as a model and later ventured into television. His first television appearance was in a cameo role in the series "Así Es La Vida" in 2006. His participation in "Combate", a sports competition show between teams, allowed him to gain popularity and be recognized by the youth audience. Later, his success continued with his participation in "Esto Es Guerra", another competition show where participants face physical and mental challenges. He was the first contestant to win the program, achieving this feat alongside the participant and former romantic partner, Angie Arizaga.
Throughout his television career, Nicola Porcella has been a controversial figure due to various controversies that have arisen in his personal and professional life. However, he has also been one of the most recognized faces on Peruvian television and has amassed a large number of followers and fans.
In 2013, he had a guest appearance in the miniseries "Vacaciones en Grecia". The following year, in 2014, he was part of the Peruvian version of "Are You Smarter Than a 5th Grader?" and also appeared in "The Choice". He also joined as a co-host on the show "Estás En Todas" in 2014, and later became a permanent presenter in 2017.
In 2015, Nicola made a special appearance in the telenovela "Ven, Baila, Quinceañera" and took the opportunity to receive acting classes. That same year, he had his debut as a presenter on the reality show "Esto Es Guerra Teens". A year later, alongside Rafael Cardozo, he was part of the program "El Búnker", where he continued participating until 2018.
In 2018, he joined the cast of the telenovela "Te Volveré A Encontrar" as Nicolás Valdemar. The following year, Porcella changed channels after being with the television network América for seven years. In this new channel, he participated in hosting the program "Todo Por Amor", alongside Karina Rivera. Subsequently, Nicola traveled to Mexico to take part in the reality show "Guerreros" by Televisa, where he stood out with a 54% victory rate in the challenges and was among the top 10 contestants of the first season.
In 2021, he led the Peruvian delegation in the confrontation against a similar program from Puerto Rico in "Esto Es Guerra", but his team lost. He also resumed hosting duties on "El Show De Los Sábados" and participated in the second season of "Guerreros". In September, he joined the team of the Mexican reality show to face the Peruvian counterpart and ultimately emerged victorious. Afterwards, he returned to acting for the Mexican network and took part in the third season of "Reto 4 Elementos". Additionally, he started hosting a talk show on YouTube featuring personalities from the Peruvian and international entertainment industry.
In February 2023, Nicola Porcella received an invitation to participate in the renowned reality show "La Casa De Los Famosos México". The program is broadcasted on TelevisaUnivision and EndemolShine Boomdog channels, including Las Estrellas, Canal 5, and the streaming service Vix. During his stay in the show, rumors of a possible relationship with Wendy Guevara emerged, although, up to this point, they have only shown a friendship with great chemistry.
The Peruvian was the first finalist of the famous reality show, "La Casa de Los Famosos México".
Personal life
The love life of the celebrity has been a subject of curiosity for many people. He had a relationship with Francesca Lazo, a professional makeup artist and influencer, with whom he has a son named Adriano Porcella Lazo.
He has also been romantically linked to Angie Arizaga, Romina Lozano, and Ale Campaña. During his participation in a reality show, he was linked with his fellow contestant Catherine Civerio.
Currently, Nicola Porcella appears to be single. During his time on "La Casa de Los Famosos México", he openly declared himself pansexual.
Controversies
Nicola Porcella has been the subject of public criticism due to his questionable behavior and controversial actions.
Horror Party
In 2019, Nicola was involved in a media scandal during a party in the district of Asia, in the southern part of the Lima department. It was said that two celebrities, Claudia Meza and Paula Ávila, were drugged and apparently abused. Both of them filed complaints.
Claudia Meza, former beauty queen, stated that after trying a drink that was offered to her, she felt sick and passed out. Upon waking up, she saw Nicola, Daniela, and Paula Ávila beside her.
Paula Ávila also gave her testimony to the press, stating that she was drugged without her consent with amphetamines. The following day, she underwent a toxicological examination that confirmed the consumption of amphetamines.
As a consequence of these events, Nicola was removed from the reality show "Esto Es Guerra" and the program "Estás En Todas". Later, he attended the program "El Valor De La Verdad" to deny his involvement in the incidents. Months later, he resumed his work on the programs but filed a defamation lawsuit against the presenter Magaly Medina, which he eventually won. However, the verdict in his favor was overturned in 2021. The lawsuit also affected his participation in the reality show, but after resolving the conflict, he was able to return in 2016.
Angie Arizaga
The relationship between Nicola and his reality show partner, Angie Arizaga, was highly controversial due to the problematic attitudes of the Peruvian. The situation became public after a friend of Angie leaked a call where she confessed that Nicola had allegedly physically assaulted her and even attempted to strangle her.
Later on, a video surfaced in which Nicola was addressing Arizaga in a rude manner. Initially, she denied the abuse and tried to justify it as a relationship matter, but later changed her stance and claimed to be a victim of mistreatment. After several conflicting statements, Angie once again denied the mistreatment. Subsequently, Nicola accepted an invitation to participate in the show "El Valor De La Verdad", where he publicly admitted to having engaged in verbal abuse.
In 2018, the couple decided to end their romance amicably, as stated by the model. Three years later, Nicola publicly apologized for the incident involving Angie on the program "La Academia: Desafío Y Fama". Since then, he has chosen to stay away from Peruvian television.
Filmography
Projects that Nicola Porcella was a part of:
TV
"Así Es La Vida" (2006).
"Vacaciones En Grecia" (2013).
"Al Fondo Hay Sitio" (2013).
"Ven, Baila, Quinceañera" (2015-2018).
"Los Vílchez" (2019).
"Te Volveré A Encontrar" (2020).
Reality shows
"Very Verano" (2011).
"Canta Si Puedes" (2011).
"Combate" (2011).
"Esto Es Guerra" (2012-2016).
"Esto Es Guerra De Verano" (2013/2017).
"Minuto Para Ganar VIP" (2013).
"Esto Es Guerra: Apertura" (2014).
"¿Sabes Más Que Un Niño De Primaria?" (2014).
"Esto Es Guerra: Clausura" (2014).
"Gisela, El Gran Show" (2014).
"Fase Final" (2014).
"Estás En Todas" (2014/2016/2017-2019).
"Esto Es Guerra Teens" (2015).
"EEG: El Origen De La Lucha" (2016).
"EEG: La Revancha" (2016).
"EEG: Pretemporada" (2017).
"EEG: De Regreso Al Origen" (2017).
"EEG: El Gran Juego" (2018).
"Mi Mamá Cocina Mejor Que La Tuya" (2018).
"EEG: El Gran Clásico" (2018).
"EEG: La Lucha Por El Honor" (2019).
"El Valor De La Verdad" (2019).
"EEG: El Gran Clásico" (2019).
"Todo Por Amor" (2020).
"Guerreros 2020" (2020).
"Guerreros 2021" (2021).
"Guerreros, Esto Es Guerra: Perú Vs. Puerto Rico" (2021).
"Guerra México Vs. Perú" (2021).
"El Show De Los Sábados" (2021).
"Reto 4 Elementos: Naturaleza Extrema" (2022).
"La Casa De Los Famosos México" (2023).