Elon Musk biography
Elon Reeve Musk was born on the 28th of June of 1972 in Pretoria, South Africa. He is known for being one of the founders of Paypal, SpaceX, Tesla Motors, OpenAl, and Hyperloop, among other companies. The entrepreneur and inventor appears in the list of the richest in the world, occupying the position number 56, in 2017, with 17.4 billion dollars. Forbes magazine, for the December 2016 publication, named him the 21st person with the most power in the world. His greatest goal, according to Musk, is to change humanity drastically; for this purpose, he works in SolarCity, SpaceX, and Tesla. One of his interests is the abandonment of petroleum fuels in order to reduce global warming. Perhaps Elon's most ambitious project, so far, is the establishment of a human colony on Mars, with nearly a million people.
He spent his childhood in South Africa with his parents, an engineer from South Africa and a nutritionist from Canada. At age 10, with his first computer, a Commodore VIC-20, he began to learn to programme on his own. Two years later he sold his first videogame called Blastar for about $ 200. At that time he went through difficult times; his schoolmates subjected him to bullying because of his uncommon interests for them. Elon spent his money on science fiction books, comics, and video games.
In the period between 12 and 15 years of age, he entered into an existential crisis influenced by the readings of Nietzsche and Schopenhauer. The situation went to the extreme of taking him to the hospital because of beatings by his companions. In his home things were not better, the relationship with his father was quite complicated. He suffered the emotional violence of a father unable to understand him. Compulsory military service bothered him. For these reasons, at age 17, after graduating from high school in Pretoria, he decided to leave South Africa and take refuge with his mother in Canada.
What Musk wanted most was to reach the United States. He found in that country a way to make possible everything he imagined. Elon's father conditioned his support: he would not pay for a university outside of South Africa. In 1989, while in Canada, he found a chance to study thanks to his maternal relatives, who came from North America. By 1992, Elon counted on a scholarship in the University of Pennsylvania. The young entrepreneur began his studies in Business Administration, in parallel he began his career in Physics. He was fortunate to have the support of one of his teachers, who turned out to be the executive director of Los Gatos, a company located in the southern part of San Francisco Bay, California. The experience gained on ultracapacitors in that company, and then in Pinnacle Research, along with the inspiration it had for inventors such as Nikola Tesla, made him define the fields in which he would focus on the future: renewable energy, the Internet and outer space.
The beginning on the Internet began with Zip2, in 1995, along with his brother Kimbal Musk and a friend named Greg Curry. The company was dedicated to the development and maintenance of web pages dedicated to the media. The idea was a success, managing around 200 sites on the Internet in the year of 1999. For that year the company was sold to Compaq for 300 million dollars; money that would help him found X.com. The next plan was to systematize payments and money management through the Internet, offering security and speed. The ease offered by X.com and security made the project a very profitable idea, as well as merging, in 2000, with Confinity; company that provided a similar service, but only between Palm Pilot devices. In 2001 X.com decided to change its name to Paypal.inc a well-known company that provides the service to make online payments internationally.
With the growing success, problems soon appeared. Different companies tried to close Paypal, including eBay, which ended up buying it in October 2002, for 1.5 billion dollars. The sale of Paypal gave way to the creation, by its former members, of companies such as LinkedIn and YouTube. The next Musk project was called Tesla Motors, the company that created the first functional electric car. The main investment in Tesla was solar energy. The idea was born in 2003 in the company AC Propulsion, which had a prototype electric car. Musk wanted to help design a sports car with the same base of AC Propulsion.
In 2004, along with Matt Tappenhig and Martin Eberhard, Tesla Motors was created, with the intention of mass producing the model T-Zero of AC Propulsion. Musk invested nearly 98% of the capital. The start of the company was hard; the budget for the first models exceeded what was expected, but they managed to sell enough to continue developing models. For 2012, 2100 Tesla Roadster was sold in different countries. In 2015 the Tesla Model X was launched, designed to cover all types of terrain.
Another of Musk's three projects involves SpaceX. Thinking of establishing a colony on Mars, he began, in 2002, to investigate how to send a rocket to Mars. His initial idea was to obtain reusable rockets to carry out the two trips for reconnaissance missions. For that year, Space Exploration Technologies was founded, focused on launching rockets and reducing fuel costs and materials for launch with increases in viability. In 2008, an agreement was made between NASA for twelve rocket flights. Currently, SpaceX is responsible for the development of Falcon rockets, which use liquid fuel.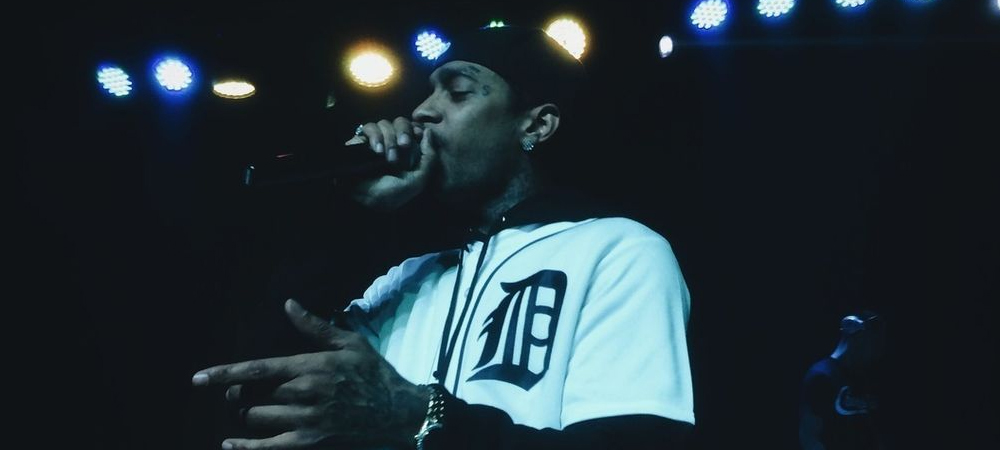 Nipsey Hussle Biography
Ermias Asghedom (August 15, 1985 – March 31, 2019), better known as Nipsey Hussle, was an American rapper, businessman, and community activist, who rose to fame in 2018 with his debut album Victory Lab. Nipsey began his career towards the mid-2000s releasing several successful mixtapes such as Slauson Boy Volume 1, Bullets Ain't Got No Name series and The Marathon. His fame came to him, along with his first Grammy nomination, with his debut album in 2018. He had previously created his label All Money In No Money Out (2010).
Following his death, he received two posthumous Grammys for the songs Racks in the Middle and Higher. He was known for his social work on behalf of the Crenshaw community.
Early years
He was born in Los Angeles, United States, on August 15, 1985. Son of Angelique Smith and Eritrean immigrant Dawit Asghedom, he grew up in Crenshaw, a neighborhood located south of Los Angeles, with his siblings Samiel and Samantha. He attended Hamilton High School but dropped out before graduating. Since he was little he looked for a way to help around the home, so over time, he began to work selling different products on the street.
After leaving school he became involved in the world of gangs, however, he turned away from it when he realized that it was not what he expected for his future. Decided then to dedicate himself to music, he sold everything that linked him to the gangs and worked for a time to buy his own production tools. After finishing his studies, he began to write and produce his own mixtapes, which he sold from a car. After finding inspiration from a trip he took to Eritrea with his father and spending time in prison, Nipsey turned fully to his career and business. He always looked for ways to start and help the community in which he grew up: giving jobs, helping students, renovating public spaces, etc …
Community activist
Nipsey was admired for his work at Crenshaw because instead of moving or investing in hedge funds, he preferred to help the community by boosting the local economy.
Career
In late 2005, Nipsey Hussle released his first mixtape, Slauson Boy Volume 1, independently, to great local success. By then he already had a fan base at the regional level, so it took him a while to sign a contract with the Epic Records and Cinematic Music Group labels. Later, the first volumes of the Bullets Ain't Got No Name series appeared, with which he expanded his popularity. Burner on My Lap, Ridin Slow, Aint No Black Superman, Hussle in the House and It's Hard out Here, were some of the songs included in the series.
By 2009, Nipsey would make a name for himself collaborating with Drake on Killer and with Snoop Dog on Upside Down. He also released Bullets Ain't Got No Name vol.3 and in 2010, he left Epic and opened his own label All Money In No Money Out. Under this label, he would soon release The Marathon, a mixtape in which hits such as Love ?, Mr. Untouchable, Young Rich and Famous and Late Nights and Early Mornings appeared. He also created The Marathon Clothing at that time, a sports and casual clothing brand that was based in his neighborhood. He then released the mixtape The Marathon Continues (2011), participated in the We Are the World 25 for Haiti campaign, and was featured in the popular XXL Magazine Annual Freshman Top Ten.
In 2013 came Crenshaw, a mixtape that would become famous because Jay-Z himself bought 100 copies for $ 100 each.
Victory Lap
After many delays, Nipsey would release his long-awaited debut album Victory Lap, on February 16, 2018, to great success. It was praised by critics and received a Grammy nomination for best rap album of the year. It was such a success that many singles entered the Billboard and Itunes charts. However, Nipsey did not enjoy much fame.
Death
Hussle was assassinated on March 31, 2019, outside his store in South Los Angeles. He was shot multiple times by a man he had previously clashed with, he was arrested and charged with murder on April 2 of the same year. After his death, many personalities expressed the pain caused by the news. It is worth mentioning that the Mayor of Los Angeles himself gave his condolences to the family, recognizing Hussle's social work in Crenshaw.
He was the partner of actress Lauren London and was the father of two children.
Sales strategies and greatest hits
Hussle was known for his sales strategies, since, he used to upload his singles in free download and then sell some limited editions for a cost of 100 to 1000 dollars. It promoted the sale of his work with campaigns such as Proud2Pay and Mailbox Money, in which he gave special incentives (autographed photos, dedication calls, tickets to his studio, and special events) to buyers. His revolutionary ideas promised him a fruitful career.
Some of his greatest hits
Rose Clique
Forever On My Fly Shit
Thas Wat Hoes Do Proud of That (with Rick Ross)
Face the world
Bless, 1 of 1
Where Yo Money At
Fuck Donald Trump
Higher
Young Rich and Famous