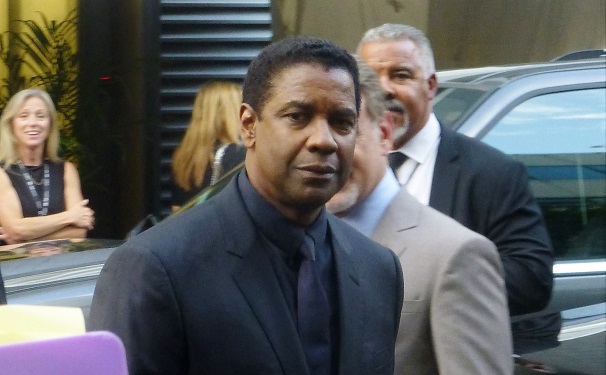 Personal information
Full name

Denzel Hayes Washington, Jr.

Birthdate

December 28, 1954

Age
68 years old
Occupation

Actor, film director

Nationality

American

Spouse

Pauletta Washington (1983-present)

Height
1.85 m
Parents

Denzel H. Washington
Lennis Washington

Awards
Academy Award for Best Actor (2001)
Zodiac sign
Capricorn
Members
Biography of Denzel Washington
Denzel Washington is an African American actor born on December 28, 1954 in Mount Vernon, New York, United States. His father was a Pentecostal minister and his mother, belonging to the Baptist Church, owned a beauty salon. Upon graduating from school, he initially thought about studying medicine but later decided to study journalism at Fordham University. During his time as a counselor at a summer camp, he decided to participate in a theatrical production, and from then on, he began to develop a passion for acting. Upon his return, he began taking acting classes with Professor Robinson Stone.
Debut as an actor
Later, he moved to San Francisco to study at the American Conservatory Theater. Denzel was not inexperienced, having studied intensively at the ACT. After leaving the conservatory, he returned to New York to look for work as an actor. His debut in film was in 1965, when he played a minor role in the movie The Cincinnati Kid, which was called The King of the Game in Spain. Later, in 1977, he starred in the movie Wilma. Fortunately, he got his first leading role in Carbon Copy. In 1987, Washington played the role of South African black activist Stephen Biko in the film Cry Freedom, for which he was nominated for an Oscar for Best Supporting Actor.
During this period, films based on events that sought to narrate the struggle for civil rights of African Americans, or the lives of Black men and women, had Denzel's participation, and he felt very honored to collaborate in them. He is a very committed actor to his community. In 1989, he played one of the lead roles in Glory, about the participation of African Americans in the American Civil War, and he won the Academy Award for Best Supporting Actor as a result.
1990 – Consolidation as one of the best actors.
Starting in the 90s, Denzel Washington became a critically acclaimed actor and was also placed alongside the great Eddie Murphy, as both were the most successful African American actors of the time. Alongside Spike Lee, he filmed the biographical movie Malcolm X (1992), about the life of this activist of the American black community who was assassinated in 1965. He then played Tom Hanks' defense attorney, who was fired from his company for contracting AIDS in the movie Philadelphia (1993). In the world of theater, one of the most significant works he participated in was Much Ado About Nothing (1993), directed by actor and director Kenneth Branagh.
Throughout the 90s, Denzel's popularity was undeniable as he starred in numerous films, including:
The Pelican Brief (1993)
Devil in a Blue Dress (1995)
Crimson Tide (1995)
Courage Under Fire (1996)
Fallen (1998)
The Siege (1998)
The Bone Collector (1999), a story about a paralyzed police officer investigating a series of murders.
The Hurricane (1999). This film marked a change in his career, as he played boxer Rubin "Hurricane" Carter, who was the victim of a racist police setup and spent 22 years in prison despite being innocent. Many years before, his story had inspired a famous Bob Dylan song.
Throughout his career, Denzel Washington has participated in commercial films, such as some in the action genre directed by Tony Scott. However, despite the changes in the world of cinema and the turn of the century, Denzel has remained one of the most highly regarded actors, characterized by his interpretive ability. Among his recent films, we highlight:
Training Day (2001), which earned him an Oscar for Best Leading Actor. It is worth noting that this award marked a milestone, as no African American actor had won it since the days of Sidney Poitier.
John Q (2001)
As a curious fact, he made his directorial debut in 2002 with the drama Antwone Fisher.
He starred in Out of Time (2003)
The Manchurian Candidate (2004)
Inside Man (2006)
Déjà vu (2006)
American Gangster (2007)
The Taking of Pelham 123 (2009)
Unstoppable (2010)
Flight (2012).
In The Safe House (2012), he starred alongside Ryan Reynolds. He then acted in 2 Guns (2013). In 2014, Denzel participated in several productions, one of which was The Equalizer (2014), a film co-starring Chloe Grace Moretz. Two years later, he played one of The Magnificent Seven (2016) and directed Fences, a film in which he also starred. Some years later, he was again nominated for the Oscar Award for his portrayal of an idealistic and driven defense attorney whose life is turned upside down when his mentor, a civil rights icon, dies. The movie is called Roman J. Israel, Esq, written and directed by Dan Gilroy. In addition to the Oscar nomination, Washington was also nominated for a Golden Globe for his work.

Biography of Leonardo DiCaprio
Leonardo Wilhelm DiCaprio is a renowned actor and film producer who has won numerous awards within the film industry. He was born on November 11, 1974, in Hollywood, Los Angeles, California, United States.
DiCaprio is an only child of Irmelin Indenbirken, a secretary born in Germany, and George DiCaprio, an underground comic artist and producer/distributor of comics. On his father's side, he has half-Italian (from Naples) and half-German (from Bavaria) ancestry. On the other hand, on his mother's side, his grandfather Wilhelm Indenbirken was German and his grandmother Helene Indenbirken was a German citizen born in Russia under the name Yelena Smirnova.
He was named Leonardo because, while his pregnant mother was looking closely at a painting by the great artist Leonardo da Vinci in a museum, DiCaprio gave a strong kick inside her belly. His parents divorced when he was only one year old, and they shared custody of Leonardo until 1997.
Studies, beginnings in acting.
As for his education, he did not attend university and only took basic courses at John Marshall High School in Los Angeles. His career in the world of image and acting began when he followed his older stepbrother, Adam Farrar, in television advertising, starring in a commercial for the Matchbox car brand at the age of fourteen and subsequently participating in educational films. At the age of five, he was also part of the children's television series "Romper Room", but had to leave it as it was detrimental to him.
"1990 – 1991: Debut in television and cinema"
In 1990, he made his true television debut when he was cast to be a part of the "Parenthood" ensemble, a series based on the film of the same name. He then landed minor roles in several series, including "The New Lassie" and "Roseanne," as well as a brief part in "Santa Barbara." His work in "Parenthood" and "Santa Barbara" earned him a nomination for the Young Artist Award for Best Young Actor. His big screen debut came in 1991 with the science fiction and horror movie "Critters." Later on, he became a recurring member of the cast of the ABC sitcom "Growing Pains," playing Luke Brower. However, DiCaprio didn't achieve success in the film industry until 1992, when he was selected by Robert De Niro from among 400 young actors for the lead role in "This Boy's Life," which also starred Ellen Barkin and De Niro himself.
1993 – 1996
Later, in 1993, DiCaprio played the mentally disabled younger brother of Johnny Depp in "What's Eating Gilbert Grape." The film's director, Lasse Hallström, admitted that he initially sought a less attractive actor, but he decided on DiCaprio because he had become "the most observant actor" among all who auditioned. The film was a great financial and critical success, resulting in Leonardo being highly praised for his performance, which led to him being awarded the National Board of Review for Best Supporting Actor and nominated for an Academy Award and a Golden Globe. Subsequently, he had roles in films such as "The Quick and the Dead" (1995) and was one of the leads in "Romeo + Juliet" (1996).
But his big break came with director James Cameron, who offered him the lead male role in Titanic (1997), a movie that not only won a considerable number of Academy Awards but also became a social phenomenon. Afterwards, DiCaprio gained greater acceptance in the cinematic world, so he was part of numerous films such as:
The Man in the Iron Mask (1998)
The Beach (2000)
Catch Me If You Can (2002)
The Aviator (2004)
The Assassination of Richard Nixon (2004)
Blood Diamond (2006)
Gardener of Eden (2007)
Body of Lies (2008)
Orphan (2009, as producer)
Shutter Island (2010)
Inception (2010)
Django Unchained (2012)
The Great Gatsby (2013)
Runner Runner (2013)
The Wolf of Wall Street (2013)
The Revenant (2015)
The Audition (2015).
Curiosities
Interestingly, he was nominated for an Oscar five times: Best Supporting Actor for What's Eating Gilbert Grape, Best Actor for The Aviator, Blood Diamond and The Wolf of Wall Street. This generated a lot of jokes and talk of a supposed "curse" in Hollywood. But in 2015, he finally won the award thanks to his great performance in "The Revenant".
It should also be noted that DiCaprio is a committed environmentalist who has received praise from environmental groups for choosing to fly on commercial flights instead of private planes like most celebrities, and for driving an electric hybrid vehicle and having solar panels in his home.