Dan Brown biography
The writer and musician Daniel Brown, known simply as Dan Brown, was born on June 22, 1964, in the town of Exeter, Rockingham County, New Hampshire, United States. Mainly his fame is due to the success of the publication of his fourth novel: The Da Vinci Code, which was cataloged as a best-seller.
Throughout his career as a writer, he has published a total of nine books, which have been translated into fifty-six languages. His narrations in their great majority are loaded of symbols, cryptographies, and even popular conspiracy theories, being exposed in long searches that execute his characters.
Dan was the first of three children who would have the mathematician and writer on exact sciences Richard G. Brown, with the singer-songwriter of religious music Connie Brown. Four years later giving birth to his sister Valerie Brown, and years later his last brother Gregory W. Brown. He passed through different public schools in the town of Exeter, completing his constant transfers to successfully complete the ninth grade. From this moment he would spend his days accompanying his father in the classrooms where he taught in private Phillips Exeter Academy, while his mother offered him a religious and musical education. By that time he would consume large quantities of theoretical books on astronomy, cosmology and the origin of the universe, which would cause his beliefs to be questioned, being an element of great interest that would mark him and try to investigate later with his novels.
Another aspect of his childhood that would impact on his writing is the treasure hunt activities by means of riddles that his father planned, being carried out on the days of birthdays or holidays. Solving questions, following clues and deciphering codes became a part of his life that he enjoyed very much. After graduating from the Phillips Exeter Academy, he decided to study a career in literature, for which he entered Amherst College, located in Massachusetts. In this university, he participated as a member of a group of squash, choir and as a student of writing under the tutelage of the novelist Alan Lelchuk.
Approximately between 1980 and 1985 he decided to travel to Spain to complete his studies with courses on art history at the University of Seville. In 1986 he would complete his professional studies in literature and history. Having completed his studies he was attracted by music, beginning his foray into this area with a job as a composer to produce on his own a cassette with a compendium of children's songs. This project obtained good sales that led him to create his own label, which he named Dalliance. Under his own record label, in 1990 he would launch another musical project aimed at an older audience, in CD format, entitled Perspective.
In 1991 he traveled to Hollywood in order to boost his musical career. In order to pay for his stay, he started several projects giving Spanish classes in Beverly Hills, joining the National Academy of Composers and participating in his presentations. At this time he would also meet Blythe Newlon, a fifteen-year-old woman with whom he would have a loving relationship and who would mainly spread her musical creations. A short time later he returned to New Hampshire with Blythe, continuing his aspiration to boost his musical career, but continuing to teach Spanish.
For the year 1993, he released another musical project entitled: Dan Brown, and after its launch, he travels to Tahiti for reasons of rest. In this place he would find by chance a forgotten book on a pool chair, this was Sidney Sheldon's The Last Judgment conspiracy, which after reading it inspired him to try to write similar stories of the thriller genre. When returning to New Hampshire he became involved in the task of writing the draft of which it would be his first novel, at the same time that followed in its musical compositions. In the year of 1994 would launch another CD this would take the name of Angels and demons.
In order to dedicate himself entirely to writing, he decided to abandon teaching and suspend musical creation. The relationship with Blythe Newlon increased to the point of helping to edit, contributing ideas and even co-writing a project apart from a humorous book, leading them to make the decision to get married in 1997. The following year, Dan would publish his first novel: The digital fortress, which was widely promoted by his wife and harshly criticized by the public. Correcting mistakes and polishing his style published Angels and Demons and The Conspiracy between 2000 and 2001, but it was not until 2003 with the publication The Da Vinci code would be genuinely consecrated as a writer. The features of his narrative would be repeated from this moment in his future novels: The lost symbol (2009), Inferno (2013) and Origin (2017), loading riddles, symbology, mysteries, an inquiry into the history and human beliefs go through a hidden treasure.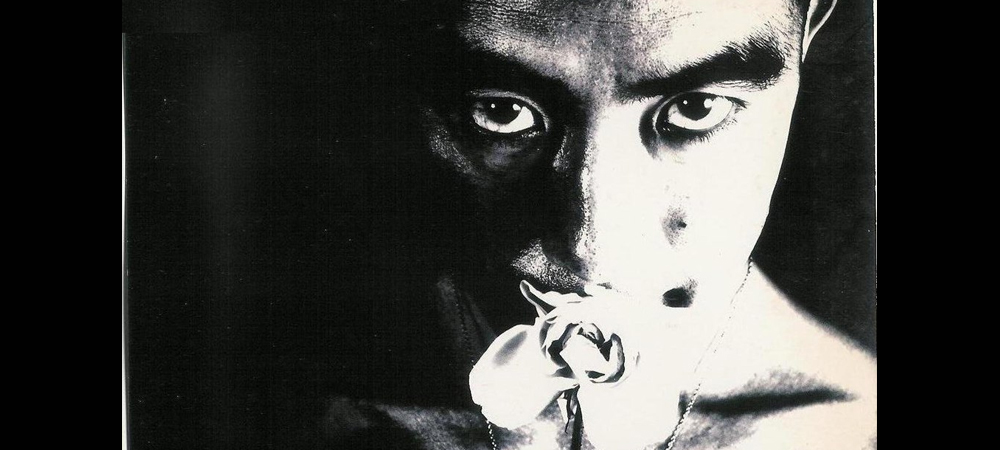 Yukio Mishima Biography
Yukio Mishima (January 14, 1925 – November 25, 1970) was a novelist, essayist, poet, and critic. He was born in Tokyo, Japan. His birth name was Kimitake Hiraoka. His father Shizue served as Secretary of Fisheries for the Ministry of Agriculture and his mother Azusa Hiraoka was completely devoted to the household. Despite this, Yukio was in the care of his grandmother, Natsu. During this time, the little boy had no contact with his parents. Natsu had mental problems and on many occasions, she was violent and had a madness crisis, this was later portrayed in Yukio's works.
Beginnings
He learned a taste for letters and languages from his grandmother. When he was 12 years old, Mishima began to write his first stories, besides, he had already read a large number of books by authors such as Oscar Wilde and Rilke, as well as numerous Japanese classics. He attended a fairly prestigious school called the Peers School, attended by the Japanese aristocracy, and eventually extremely wealthy commoners. But, then he realized that it was the worst decision he made. He spent six miserable years in this place.
He never built friendships and was sometimes attacked by his peers. The only redeemable of that time was his participation in the editorial board in the literary society of the school, thanks to this he was able to achieve a great aptitude for literature. His performance was so good that he was commissioned to write a story for the prestigious literary magazine, Bungei-Bunka. He presented a work called Hanazakari no Mori (The forest in all its splendor). Later, the story was published in 1944, due to the war it had to be published in a small print run due to a shortage of paper.
In his youth, he suffered from tuberculosis, for this reason, he avoided doing military service and participating in the war. But for Mishima, it was taken as something negative and shameful. One of Mishima's dreams before he became a writer was to be a kamikaze pilot. It was glorious for him to die heroically for his homeland. Frustrated, he decided to spend a lot of time writing until his father disagreed and forbade him. Mishima had to do it at night, supported and protected by his mother Shizue, who always read his stories. Then his father ordered him that he should study law and not literature.
Trajectory
Graduated from the University of Tokyo in 1947, Mishima never stopped writing during his university career. He got a job as a civil servant in the Japanese Ministry of Finance. But this work was so exhausting that he decided to leave it with the support of his father a year later.At that time he was able to dedicate all his time to writing. Mishima began to write all kinds of works: novels, plays, short stories, also poems, articles, and essays. Usually, his work was devoted to dark and stark themes, although contrasted with the delicacy and restraint of his style. His works led him to have worldwide recognition and to be the best-known Japanese writer abroad.
Mishima's works
The way he expresses desire and rejection, beauty, and violence, is of great attraction to the public. Mishima received the influence of Nihon Romanha, a writer belonging to Japanese romanticism, who emphasized the unity of Japan and its cultural values. This was a vehicle to reinforce nationalist ideology and more in times of war. However, Mishima was also interested and was a great admirer of modern Western literature. His first extensive work The Forest in Flower, was published in 1941. This work, like The Cigarette (1946), and Thieves (1948) were written during World War II and show the total departure from the tragic reality of war and of defeat.
In 1949 he published a work that quickly gained popularity: Confessions of a mask, a work that marked the definitive consecration of him in the literary world. Although some critics showed bewilderment and reservations about the particularity of the subject (because the protagonist confessed his homosexuality) certainly this represented a novelty in Japanese literature. Mishima was drawn to the aesthetic values ​​of Western classicism. The Golden Pavilion (1956) was his most successful work in the 1950s.
In 1958, he traveled to the United States and upon his return, Mishima married the daughter of a well-known painter. A year later, Kyoko's House was published, it did not receive the favors of the critics. He always tried to reflect his taste for the values ​​of the authentic Japanese based on the values ​​of the samurai. In this sense, fascinated by the ideology of warriors, he wrote The Way of the Samurai and In Defense of Culture (1968). Mishima presented himself as a defender of the restoration of the values ​​of the prewar and militaristic culture. The author was a man concerned about corporality and the state of the body, for this reason, he was a lover of the Martial Arts.
From 1955 Mishima began an intense program of physical activity and also resorted to military training at the Sietai base, together with a group of university students. His enormous literary production, among which, along with those already mentioned, stand out: The prohibited color (1951), The death of mid-summer (1953), The voice of the wave (1954), The taste of glory (1963) and Thirst for love (1964).
After the Banquet (1960), one of his most successful novels, he wrote Patriotism (1961) and Death in the afternoon, and other stories (1971), a compilation of short stories representative of a time when he was dying in the name of noble ideals.
Among his theatrical production of these years, it is worth mentioning Madame de Sade (1965) and My friend Hitler (1968). His most popular work is: The sea of ​​fertility, composed of the novels Snow of spring (1966), Runaway horses (1968), The temple of the dawn (1970)and The corruption of an angel, completed the latter days before his death. In this work, a critique of Japanese society is made for the loss of traditional values. Yukio Mishima was concerned about the strong westernization of his country and analyzed its transformation from a pessimistic and critical perspective.
This terrible vision of Mishima led him to embrace suicide as the only way out of him, ending his life on November 25, 1970.