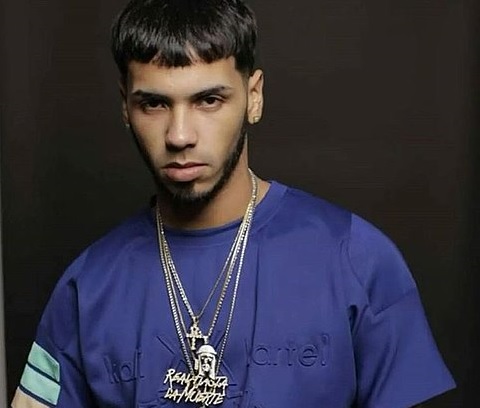 Anuel AA biography
Emmanuel Gazmey Santiago, known in the world of music as Anuel AA, is a young rapper who has excelled in the genre of trap and reggaeton. He was born on November 27, 1992, in Carolina, Puerto Rico, and is the son of Nilda Santiago and José Gazmey, who was a musician and vice president of A & R at Sony Music in Puerto Rico.
He studied at the María Auxiliadora School in Carolina, and in the course of his training, he showed interest in music. At the end of 2010 he began his career making songs and in 2012 he started recording with the Maybach Music label of American rapper Rick Ross.
For the year 2014, he began to gain popularity in Puerto Rico and the United States. A year later, he became known worldwide with the song "La Ocasión" showing a style with sounds that varied between rap and trap; nevertheless, time later it was decided by reggaetón of the street, collaborating with diverse urban artists.
The first Mixtape of Anuel AA was "Real Hasta La Muerte" which was released in the year 2016. Within the record, there were highlighted songs like: "Soldier and Prophet"; "Ayer"; "La Ocasion" among others.
Anuel AA is an artist recognized for his strong content of lyrics based on sex, drugs, weapons, and murders. He became known in the ear of the street as they call it in Puerto Rico. His music did not achieve full radio reception due to the strong lyrics of his songs.
On April 3, 2016, he was arrested after leaving a nightclub called Tabaco & Ron Lounge San Juan, located in Santurce, Puerto Rico. At the time of the arrest, several weapons were confiscated: a Glock pistol with a .40 caliber .40, a Glock model with a 30 caliber .45 and a Glock model 19 caliber 9 mm. In addition, in the Auto found 9 loaders for guns and more than a hundred bullets. On May 15 of that same year, the fans of Anuel AA organized a demonstration of support outside the federal prison in Guaynabo, carrying placards and cigarettes that alluded to the singer.
On July 19, 2017, Anuel AA was sentenced to 30 months in prison for the crime of possession of firearms. According to the lawyer of the singer, he was repentant and received the sentence with tranquility.
Despite his arrest he had no obstacles to the launching of new songs; for example, the new version of his song "Ayer" as "Ayer 2" which counted with the collaboration of J Balvin, Nicky Jam and Cosculluela; for the recording of the disc, he had to sing through a phone call, a situation that was well received by his fans as seen on YouTube and on the other platforms on which the topic went up.
Anuel AA received a platinum disc certified by the RIAA thanks to the high sales of its single "Ayer" recorded under the production of DJ Nelson. He also expressed his gratitude to all the people who continued to support him and who, despite his situation, have not forgotten him, stating:
"Thanks to you I have the privilege of receiving my first platinum record while still in prison. This award is dedicated to my son and to you who listen to my music and are real until death."
According to the payment of his sentence, Anuel AA would be coming out of prison in the month of October of the year 2018 approximately.
 DISCOGRAPHY
ALBUMS
2016: Real to death.
2016: Free Anuel.
SINGLES
2015: We were born to die
2016: Coronamos.
2016: Never Toad.
2016: Sola.
2016: Sola Remix (With Farruko, Wisin, Daddy Yankee, Zion, and Lenox).
2016: 47.
2016: 69
2016: Liberace.
2016: Jersey.
2016: No Love.
2017: Ash in Ashtray.
2017: 47-explicit (Remix).
2017: Do not force.
2017: Jersey 2.0.
2017: Yesterday.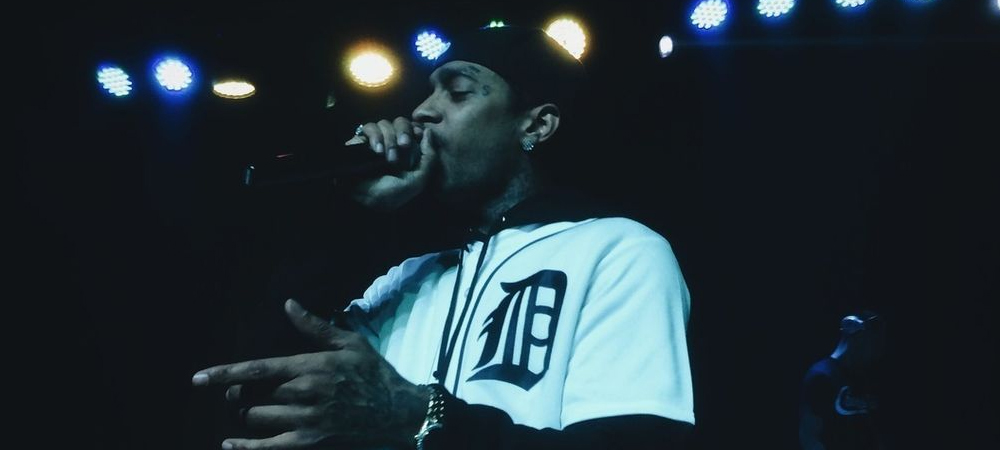 Nipsey Hussle Biography
Ermias Asghedom (August 15, 1985 – March 31, 2019), better known as Nipsey Hussle, was an American rapper, businessman, and community activist, who rose to fame in 2018 with his debut album Victory Lab. Nipsey began his career towards the mid-2000s releasing several successful mixtapes such as Slauson Boy Volume 1, Bullets Ain't Got No Name series and The Marathon. His fame came to him, along with his first Grammy nomination, with his debut album in 2018. He had previously created his label All Money In No Money Out (2010).
Following his death, he received two posthumous Grammys for the songs Racks in the Middle and Higher. He was known for his social work on behalf of the Crenshaw community.
Early years
He was born in Los Angeles, United States, on August 15, 1985. Son of Angelique Smith and Eritrean immigrant Dawit Asghedom, he grew up in Crenshaw, a neighborhood located south of Los Angeles, with his siblings Samiel and Samantha. He attended Hamilton High School but dropped out before graduating. Since he was little he looked for a way to help around the home, so over time, he began to work selling different products on the street.
After leaving school he became involved in the world of gangs, however, he turned away from it when he realized that it was not what he expected for his future. Decided then to dedicate himself to music, he sold everything that linked him to the gangs and worked for a time to buy his own production tools. After finishing his studies, he began to write and produce his own mixtapes, which he sold from a car. After finding inspiration from a trip he took to Eritrea with his father and spending time in prison, Nipsey turned fully to his career and business. He always looked for ways to start and help the community in which he grew up: giving jobs, helping students, renovating public spaces, etc …
Community activist
Nipsey was admired for his work at Crenshaw because instead of moving or investing in hedge funds, he preferred to help the community by boosting the local economy.
Career
In late 2005, Nipsey Hussle released his first mixtape, Slauson Boy Volume 1, independently, to great local success. By then he already had a fan base at the regional level, so it took him a while to sign a contract with the Epic Records and Cinematic Music Group labels. Later, the first volumes of the Bullets Ain't Got No Name series appeared, with which he expanded his popularity. Burner on My Lap, Ridin Slow, Aint No Black Superman, Hussle in the House and It's Hard out Here, were some of the songs included in the series.
By 2009, Nipsey would make a name for himself collaborating with Drake on Killer and with Snoop Dog on Upside Down. He also released Bullets Ain't Got No Name vol.3 and in 2010, he left Epic and opened his own label All Money In No Money Out. Under this label, he would soon release The Marathon, a mixtape in which hits such as Love ?, Mr. Untouchable, Young Rich and Famous and Late Nights and Early Mornings appeared. He also created The Marathon Clothing at that time, a sports and casual clothing brand that was based in his neighborhood. He then released the mixtape The Marathon Continues (2011), participated in the We Are the World 25 for Haiti campaign, and was featured in the popular XXL Magazine Annual Freshman Top Ten.
In 2013 came Crenshaw, a mixtape that would become famous because Jay-Z himself bought 100 copies for $ 100 each.
Victory Lap
After many delays, Nipsey would release his long-awaited debut album Victory Lap, on February 16, 2018, to great success. It was praised by critics and received a Grammy nomination for best rap album of the year. It was such a success that many singles entered the Billboard and Itunes charts. However, Nipsey did not enjoy much fame.
Death
Hussle was assassinated on March 31, 2019, outside his store in South Los Angeles. He was shot multiple times by a man he had previously clashed with, he was arrested and charged with murder on April 2 of the same year. After his death, many personalities expressed the pain caused by the news. It is worth mentioning that the Mayor of Los Angeles himself gave his condolences to the family, recognizing Hussle's social work in Crenshaw.
He was the partner of actress Lauren London and was the father of two children.
Sales strategies and greatest hits
Hussle was known for his sales strategies, since, he used to upload his singles in free download and then sell some limited editions for a cost of 100 to 1000 dollars. It promoted the sale of his work with campaigns such as Proud2Pay and Mailbox Money, in which he gave special incentives (autographed photos, dedication calls, tickets to his studio, and special events) to buyers. His revolutionary ideas promised him a fruitful career.
Some of his greatest hits
Rose Clique
Forever On My Fly Shit
Thas Wat Hoes Do Proud of That (with Rick Ross)
Face the world
Bless, 1 of 1
Where Yo Money At
Fuck Donald Trump
Higher
Young Rich and Famous