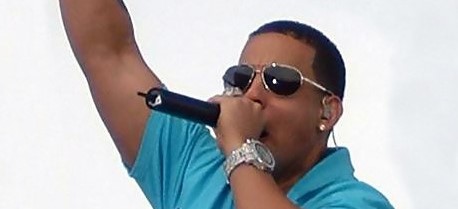 Daddy Yankee biography
Daddy Yankee (February 3, 1977) reggaeton singer, actor, record producer, radio announcer, and entrepreneur. His birth name is Ramón Luis Ayala Rodríguez. He was born in San Juan, Puerto Rico. He grew up in an environment full of musicians. His father was a percussionist of salsa, he played bongoes, his mother's family also had several musicians, Daddy Yankee from a very young age was attracted to improvisation. When he was a teenager he listened to Hip-hop in Spanish, his idol was Vico C, what he was most passionate about were his lyrics with a conscious message. He rhymed and improvised with his friends in the neighborhood. Daddy Yankee was invited to be part of DJ Playero's first studio album in 1992.
At age 18, Daddy Yankee made his first official project, entitled No Mercy (1995), with the support of DJ Playero, who became a great friend and one of the promoters of his career. Starting the new millennium, Yankee dabbled as a producer; The poster: the untouchables (1997) and The poster II: the Cangris (2001). His lyrics were inspired by the conflictive environments of his neighborhood, Río Piedras, former municipality annexed to the capital, San Juan de Puerto Rico. Really, he was never a young man applied and delivered to school, before wanting to be a singer he wanted to dedicate himself to baseball. In his spare time, he danced break dance.
With DJ Playero he learned to mix reggae and hip hop rhythms in the studio. DJ Playero knew that Daddy Yankee had a great aptitude for rap, homemade recordings were very popular among the young people of the island. A theme played by the young debutante was called Persígueme, no te detengas. At that moment he was married to Mireddys González, and from this union, his first son was born. He had a problem in his neighborhood and was wounded with a bullet in his femur, he was in recovery for a year. As a result, he could not think more about being a baseball player. Nico Canada met a producer, who managed to boost his career. From this moment he signed as Daddy Yankee.
Then he began to lean towards other sounds, leaving Hip Hop and rap aside a little. So he was assumed as a pioneer in reggaeton, until becoming one of its most outstanding performers. His second solo album was El Cangri.com (2002) by that time he had already begun his international projection little by little: he began to sound on Latin stations in the United States, its themes began to spread throughout the island. One of the most popular singles was El gran robo which featured the exceptional collaboration of rapper Lito MC Cassidy. He made a promotional tour of concerts in the United States entitled Reggaeton Tour.
He gave concerts in Philadelphia, Springfield, and Boston. The following year he published Los Homerun-es (2003), which was reissued two years later. A compilation in which, along with new songs, his songs were collected scattered in previous recordings. But it was in 2004 when the fame of this young Puerto Rican became a reality thanks to his new album with a very urban name: Barrio Fino. It did not take many months for it to sell two million copies and many recognitions: it was the winner of the Lo Nuestro award and the Latin Billboard, and the successful single Gasolina, was nominated for Grammy and MTV.
Daddy Yankee, taking advantage of his fame and the fact that he was in this genre decided to try new rhythms, so he approached hip hop and rap and even, in some songs, salsa, a genre that, unlike his father, was weak, but he felt very much for this music. Barrio Fino was presented in several parts of the world: America and Europe, the album even became popular in Japan's best-seller lists. However, Time magazine included Daddy Yankee in 2006 in its list of the hundred most influential personalities in the world.
This artist has been characterized by being open to receiving other trends, interested in the evolution of his music. For example, with El Cartel: The Big Boss (2007) he made several hip hop mixes. Daddy Yankee surpassed the most multitudinous artists of the traditional Latin genres in relation to attending their concerts, they were really multitudinous. He was contacted to be the protagonist of the movie Talento de Barrio (2008), not only acted but also composed the soundtrack of the same name. The film reflected the harsh living conditions of the marginal Puerto Rican neighborhoods in which Yankee grew up.
He released an album called Mundial (2010), in this, he approached a very popular genre in his country the merengue. With the Prestige tour (2012) he reaffirmed his position in the world of reggaeton and reaffirmed his colleagues and reggaeton fans because he is the Daddy or the Cangry as many called him. The aforementioned record was a gold record, some of his songs reached the first position in the Billboard charts, such as Lovumba, Latin Grammy nominee and Limbo. In 2015 the launch of King Daddy II took place, here the urban genre predominated.
Daddy Yankee has played in some of his lyrics social reality but also many of his lyrics talk about women, sex, cars and easy money, a question that has been criticized in society. We must also mention that his lyrics are very sticky and generate that people dance in erotic and very sensual ways. The certain thing is that Daddy Yankee has affirmed that his letters are an accurate picture of many aspects of the daily life of the Puerto Rican youth; criticism of the establishment, marginalization, street violence or sex are some issues which young people feel identified with.
In his stage of maturity, the reggaetonero has not hesitated to defend this genre against those who associated it with the crime. Daddy Yankee has developed several altruistic initiatives such as the Corazón Guerrero Foundation, dedicated to the reinsertion of prisoners. In the course of his career, he has been appointed in many ways and all point to exalt his position in this relatively new genre. He is known as the "King of Improvisation" for his creative ability, which is why he has won the Street Jam Reggae Awards for five consecutive years.
Currently, the career of Daddy Yankee has been very successful and has achieved collaborations with important singers like Luis Fonsi, with whom he released the song Despacito, they received several awards. One of them was delivered at the Billboard Latino Awards 2018; Song of the Year, Song of the Year Airway and Song of the Year Digital were some of the awards they received. Another of the most popular topics currently is Dura. It has been a worldwide sensation.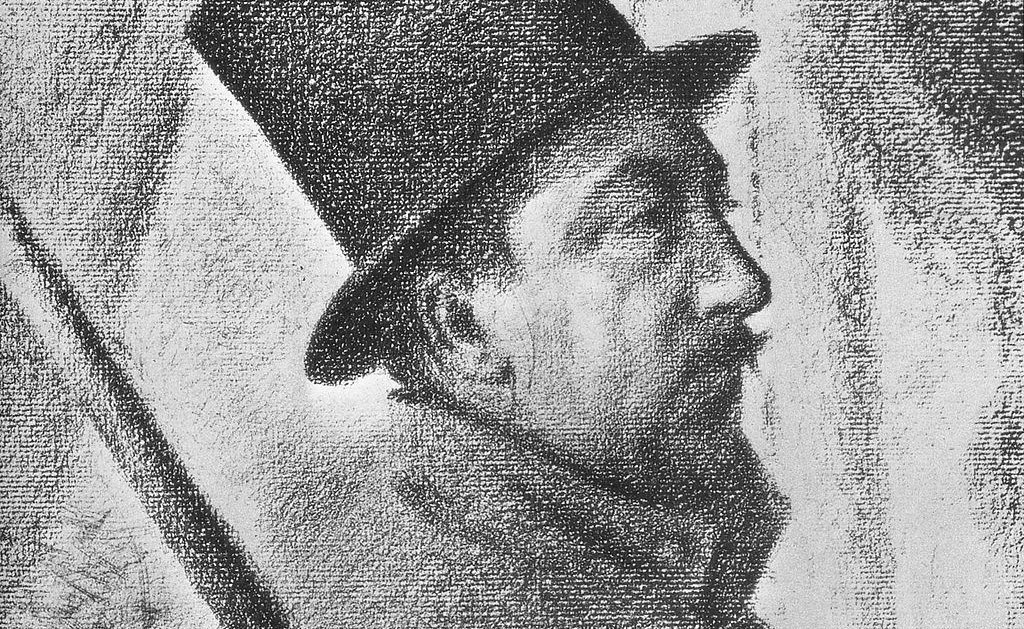 Paul Signac Biography
Paul Victor Signac (November 11, 1863 – August 15, 1935) was born in Paris, France. A Painter considered one of the most prominent exponents of neo-impressionism with Georges Seurat, a painter with whom he had a close relationship. Signac was born into a wealthy family which allowed him to devote himself fully to painting.
By the mid-1880s, he studied arts and honed his skills in Bin's workshop. In the early years of his career, he became interested in impressionism, an artistic movement that continued until he met Seurat. Along with this he ventured into pointillism or divisionism, an artistic technique of which Signac is one of the most important exponents. In his works, he painted landscapes of southern France and other regions that he visited on his ship.
Studies and beginnings
Born into a wealthy family, he was able to devote himself to study and the arts without restrictions. In 1882, he joined the École des Arts-Décoratifs de Paris (School of Decorative Arts). For the same period, he attended the free workshop of Bin, painter, and politician, who was then mayor of Montmartre. In the course of the following years, he collaborated in the creation of the Société des Artistes Indépendants, founded in 1884. He was the vice president in 1903 and president six years later. He also participated actively in the creation of the Salon des Indépendants.
In 1886, he was part of the IX Impressionist Exhibition, along with renowned painters such as Seurat, Edgar Degas, Camille Pissarro, Jean-Louis Forain and Paul Gauguin. In these early years, his paintings reflected the influence of Pissarro, Pierre Auguste Renoir, and Claude Monet.
Career
Towards the end of the 19th century, Signac began to lean towards the style proposed by Seurat, deepening the pointillist technique. In those first paintings, he painted the Mediterranean coasts and the banks of the Seine, lighthouses, coasts, among others.
In 1899, he raised his aesthetic ideas in the book De Eugène Delacroix to Neo-impressionism (1899), a work in which he defended the techniques of neo-impressionists. School that emerged in 1886 from the hand of Seurat and Signac. Camille Pissarro, Maximilien Luce Théo van Rysselberghe and Henri-Edmond Cross also participated in this.
Some characteristics of this artistic movement are the concern for volume, the development of shapes without defined profiles, the order in the composition and the use of pure basic colors, which when used in a pointillist painting would create an optical illusion that gives more luminosity in painting. This idea is based on the theory of the simultaneous contrast of colors by Michel Eugéne Chevreul.
When Seurat died, Signac moved to Saint-Tropez, (Cote d'Azur, France), a town where he remained until 1911. Throughout his life he traveled and sailed through different countries such as Italy and Turkey, also toured France. During these trips visited La Rochelle, Marseille, Venice, and Istanbul, among others. Those experiences served as inspiration for his paintings, in which he represented maritime scenes. Within those trips, he painted a large number of watercolors.
Throughout time, he ceased to strictly follow the rules of pointillism, widening the brushstrokes as seen in the paintings Samois, Departure of tuna vessels in Groix, La Seine au Pont-Royal, and Rivière de Vannes. From 1913, Signac traveled to Antibes, where he spent long stays, keeping his studio in Paris. During this period, he was president of the Société des Artistes Indépendants, a position he held from 1909 until his death on August 15, 1935, in Paris.
In the course of his career, Signac painted a large number of paintings and watercolors. In most of these, he applied pointillism, a technique developed by Seurat. Most of these paintings represented maritime scenes, although, he also painted still lives, decorative compositions, and everyday scenes. Among his most outstanding works are Opus 217. Against the Enamel of a Background Rhythmic with Beats and Angles, Tones, and Tints (1890), Woman by the Lamp (1890), The Papal Palace in Avignon (1900), Grand Canal ( 1905), The Port of Rotterdam (1907), Antibes, the towers (1911), Port of La Rochelle (1921) and Lézardrieux (1925).
In the last years of his career, he painted various watercolors in which he did not strictly follow the rules of pointillism; for this period he became friends with Belgian painters who subsequently formed a group of neo-impressionists.