Personal information
Full name

William Omar Landrón Rivera

Birthdate

February 10, 1978

Age
45 years old
Occupation

Singer, rapper, music producer, songwriter, actor

By-name

The Don, The King, Kong, King of Reggaeton, King of Kings

Stage name
Don Omar
Nationality

Puerto Rican

Couple

Jackie Guerrido​

Height
1.82 m
Parents

William Landrón
Luz Antonia Rivera

Genders
Reggaeton, Reggae, Pop, Bachata, Electronic, Hip-hop
Zodiac sign
Aquarius
Biography in other languages
Biography of Don Omar
William Omar Landrón Rivera, known in the artistic world as Don Omar, is a reggaeton singer and actor born on February 10, 1978 in Villa Palmeras, Puerto Rico. He is considered one of the leading exponents of this urban genre and has also ventured into other rhythms such as salsa, merengue, bachata and mambo. From a young age, he showed interest in singing and began singing in the choir of an evangelical church. With the help of a friend DJ, he obtained his first public performance at a nightclub. Gradually, he gained popularity and worked as a chorus member of the duo Héctor & Tito, who motivated him to start his solo career. Don Omar is characterized by his humility and dedication to work and has always avoided cameras and yellow news.
2003 – Release of the album "The Last Don"
In 2003, Don Omar released his album "The Last Don", which marked the beginning of his career in stardom. Both the studio version and the live version of the album were certified platinum by the Recording Industry Association of America. It featured the collaboration of well-known reggaeton singers such as Daddy Yankee, Glory, and Hector El Father, among others. The album sold around 411,000 copies on the Billboard and received a platinum record in 2004. The first single, "Dale Don Dale", was successful in Latin American countries and was widely used to perform various dance choreographies in prominent academies. The album was nominated for "Pop Latino Album of the Year" and "Revelation Rap/Hip-Hop Latino Album of the Year" at the Billboard Latin Music Awards in 2004 and at the Latin Grammy Awards in 2005.
2004 – King of Kings, one of the best-selling albums in the history of reggaetón.
The following year, Don Omar's album "King of Kings" reached the number one spot on sales charts in America and number one on the Billboard Latin Rhythm Radio chart with its single "Angelito." Additionally, it broke the sales record at Disney World's Virgin Music store previously set by pop star Britney Spears. "Angelito" is the best-selling album in the genre with over 6 million copies worldwide and was chosen as the album of the decade. "King of Kings" was awarded as the best-selling Latin album of the last decade and the most successful album in the history of reggaeton.
Reissue of the album "King Of Kings: Armageddon Edition"
In April 2006, Don Omar achieved great success by receiving the Latin Billboard award for Reggaeton Album of the Year for his work on "King of Kings". Additionally, the singles "Salió El Sol" and "Conteo" managed to position themselves at the top of the charts in Latin America. Months later, a reissue of the album titled "King Of Kings: Armageddon Edition" was released, which included the original songs from the first edition plus four new tracks: "El Rey", "Ayer La Vi", "Adiós" and "No Se De Ella", "My Space" featuring Wisin & Yandel. The song "Ella y yo", made in collaboration with Romeo Santos, also had great success. Don Omar also had the opportunity to sing with Gilberto Santa Rosa at an event at Madison Square Garden on February 9, 2008.
2009 – Release of the album "iDon"
"iDon" was released on April 28th, 2009. This album was dedicated to his cousin Cordell Brown. The most requested song on Latin radio stations was "Virtual Diva". Afterwards, he released another well-known song called "Sexy Robótica", which was released on July 6th, 2009. The Puerto Rican singer also received a Gold Record for the high sales of his album "iDon" in Argentina. After this, he released the 2.0 version of "iDon: The Prototype", which had great success through digital downloads. A significant aspect of this musical production is that Don Omar reunited with Daddy Yankee, with whom he had distanced himself from for more than 5 years. From this union, three songs emerged: "Desafío", the remix of "Hasta abajo" and "Miss Independence". Two of his songs also appear in the videogames "Grand Theft Auto IV" and in the expansion pack "Grand Theft Auto: La balada de Tony Gay".
"Danza Kuduro" – One of his most successful songs
Other songs by Don Omar appeared in the movie "The Fast and the Furious: Tokyo Drift" in the end credits. His song "Danza Kuduro" was included in the movie "Fast Five". The album "Meet the Orphans" was released on November 16th, 2010 and includes the promotional single "Hasta Abajo" and the single "Danza Kuduro" with Portuguese-French singer Lucenzo, as well as collaborations with artists from the Orfanato Music Group such as Kendo Kaponi, Syko, Plan B, Zion & Lennox, Yaga & Mackie, and Danny Fornaris.
"Danza Kuduro" reached over 900 million views on YouTube and was at the top of the Billboard chart. The song remained at number one on the Billboard Hot Latin Song chart for 14 consecutive weeks and also reached number one on other charts in other countries around the world. "Fast Five" was one of Don Omar's songs that was featured on the "Fast and Furious" series, in addition to other songs that have been part of the soundtrack. Don Omar has truly been one of the artists with the most musical productions, with a large number of awards and recognitions. He usually works with the record labels Pina Records and Machete Music.
Retirement from music, tours, legal issues
His concerts are known for being of high quality, with great production and show. One of the characteristics that makes them interesting is the use of fireworks, the use of multiple screens where the audience can watch music videos, and the singer's good management of the stage. He has performed on various stages, festivals and has carried out several tours in countries such as the United States, Argentina, and Colombia. His last tour was "Forever King…The Last Tour", in which he announced his retirement from music. Later, he performed his last concerts in his home country, Puerto Rico, at the end of 2017. However, the singer has had several legal issues, such as when he was found with firearms and marijuana. On the other hand, Don Omar has been accused by rapper Nando Boom of plagiarizing the song "Enfermo de amor", by using the chorus of the original song.
Another of the many legal controversies in his career occurred in 2014, when his ex-partner accused him of domestic violence. He was released after 20 hours in custody, after paying a bail of 600,000 dollars. Currently, he is married to journalist Jackie Guerrido and has three children. Recently, Don Omar has begun to venture into acting. He has recorded several advertisements, notably one for LG Mobile. He also appeared in the fourth and fifth installment of the "Fast and Furious" saga, in which he plays Rico, a hired criminal linked to illegal racing.
Recognitions:
Latin Grammy Award 2006 (2006)
Latin Grammy Award for Best Urban Song (2012)
Latin Grammy Award for Best Urban Music Album (2012)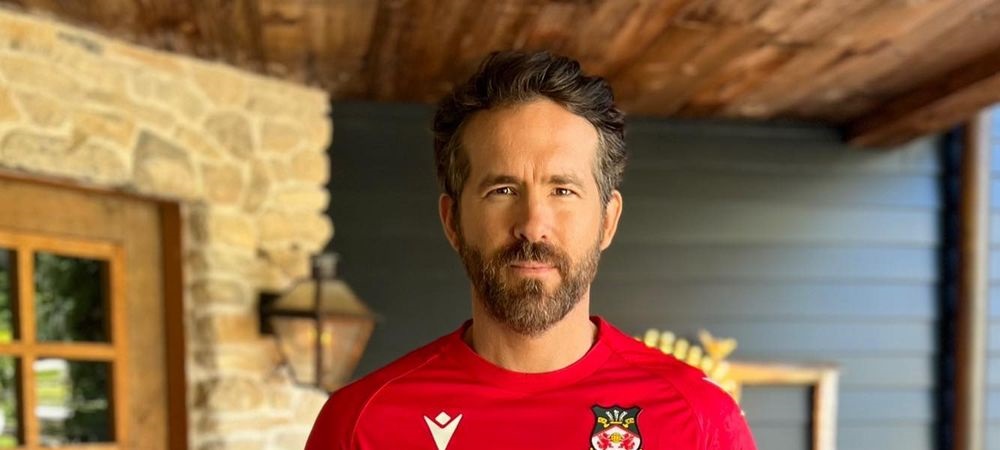 Biography of Ryan Reynolds
Ryan Rodney Reynolds was born on October 23, 1976 in Vancouver, Canada, and he is a well-known actor. When Ryan was born, his mother, Tammy, was a student and a salesperson, while his father, Jim, worked in wholesale food sales and also excelled as a semi-professional boxer. In addition, Ryan has three older siblings.
He studied in his hometown of Vancouver until 1994 when he decided to join a theater group as an extracurricular activity while attending Kwantlen College. However, his passion for acting became a vocation, and Ryan dropped out of college to devote all his time and energy to his acting career.
Debut as an actor
He quickly landed small roles in successful and memorable TV series such as "Sabrina the Teenage Witch" and "The X-Files". In 1998, his big break came with the series "Two Guys, a Girl and a Pizza Place", which ran until 2001 and catapulted him to fame. The show became very popular thanks to its great comedic content, an area where Reynolds demonstrated perfect skill, but this was not the first time that Ryan had made a name for himself in a Hollywood comedy, as he had already been in "Life During Wartime" in 1997.
Films
After working in several minor jobs, Ryan got his first major role as a protagonist in the crazy "Van Wilder – Animal Party", where he played a college party organizer. The success of the film opened doors for him to work alongside Michael Douglas in "Till Death Do Us Part", support Wesley Snipes in "Blade Trinity" or star in the horror movie "The Amityville Horror". However, at this stage of his career, Ryan stood out mainly as a protagonist in comedies such as "Just Friends", "Waiting" and "Harold & Kumar Go to White Castle". This led him to want to leave his comedic side behind, getting involved in different projects such as the thriller "Smokin' Aces", the independent film "Adventureland" and the action film "X-Men Origins: Wolverine". Later on, he also participated in romantic films such as "The Proposal" and "Definitely, Maybe". However, recognition of his acting ability did not come until Ryan was nominated for a Goya Award for his demanding role in "Buried". It is worth noting that he also brought to life the comic book hero "Green Lantern" and the renowned "Deadpool".
Contracts, curiosities
Prestigious brands like Hugo Boss have not been oblivious to Ryan Reynolds' popularity, charisma, and good looks, offering him contracts to be the face of one of their fragrances: Boss Bottled Night, a fragrance that, through great advertising, managed to convey an irresistible seductive effect.
Two curiosities can be highlighted from his work: first, the nearly 10 kilos of solid muscle he gained thanks to rigorous physical training to bring Hannibal King to life in "Blade: Trinity"; and second, his appearance on the animated TV series Zeroman, in which he lent his voice to the character Ty Cheese. In addition, like many Hollywood stars, Ryan Reynolds has an eccentricity outside the world of entertainment: a great passion for motorcycles, of which he owns three collector's items, one of which was designed exclusively for him and is none other than a Harley Davidson.
Romantic relationships
Regarding his personal life, Ryan Reynolds was in a romantic relationship with singer Alanis Morissette from 2002 to 2007. The couple got engaged in 2004, but in July 2006, People magazine reported that they had separated, although neither of them officially confirmed the news. Shortly after, in February 2007, they decided to end their engagement by mutual agreement. In May 2008, Reynolds announced his engagement to actress Scarlett Johansson, and they got married on September 27 of the same year. However, in December 2010, the couple announced in a statement to People magazine that they had decided to end their marriage.
So, on September 9, 2012, he married the actress Blake Lively in Mount Pleasant, South Carolina. In October 2014, they announced that they were expecting their first child, and in December of that same year, Ryan Reynolds and his wife Blake Lively became parents with the birth of their daughter: Ines. Later, on April 14, 2016, his wife's second pregnancy was confirmed, and on September 30, 2016, he became a father for the second time to a boy named James.