Farruko biography
Carlos Efrén Reyes Rosado, known in the musical world as Farruko, is a Puerto Rican singer of reggaeton and urban music, considered one of the young talents of the genre. He was born on May 2, 1991, in Bayamón, Puerto Rico and at an early age, he became interested in music, even without having a clear vision of the fame that awaited him.
In his time as a young man, he stayed in his hometown of Bayamón, where he studied elementary and high school. In 2007, with the clear idea of ​​being a well-known singer of the urban genre, he took his first steps in music with his first song entitled "Sexo Fuera del Planeta." The song was the first successful step for Farruko in the reggaetón genre, so much so that he caught the attention of the product Alex Gargolas, who included it in the intro of the album Los Brothers in 2008, this was the first official participation of the singer in an official reggaeton production. His excellent musical style led him to collaborate with José Feliciano in 2010 in the song "Su Hija me gusta" and later with Daddy Yankee and Don Omar. His songs have quickly reached social and musical networks, becoming a total success and reaching records of visits.
In the year 2011, Farruko released his first album titled "El Talento del Bloque" which had 13 songs of his authorship among which stood out: "Su Hija me gusta" in collaboration with José Feliciano, "Ella es no Fácil" with Cosculluela, "Traeme a amiga" in collaboration with Arcángel and Julio Voltio," Por Medio del Amor" with Yaga and Mackie, "Chulería en pote" with Jadiel, "Hola Beba"; "Cositas que haciamos" among others subjects that counted on the participation of artists like Daddy Yankee and Yomo.
The songs of Farruko increasingly became more popular on local and international stations, which increasingly positioned the young artist in the world of reggaeton. For May 22, 2012, the singer released his second album titled "The Most Powerful Rookie" produced under the direction of Luny Tunes and Musicologist. That album was highlighted by the combination of reggaeton with other musical genres, in the song "Feel the Rhythm" which was a kind of techno-urban. On November 15 of that same year, he was nominated for The Grammy Awards, in the category "Best Urban Album" for "The Most Powerful Rookie."
The success of the singer remained high, after collaborating in 2013 with J Balvin in the song "6 AM" becoming one of the most played songs in Latin America and the United States.
Motivated by the great reception, Farruko launched in 2014 his song "Passion Whine" in collaboration with Sean Paul and Wisin, which stayed 26 consecutive weeks in the Latin Songs – Urban República Dominicana musical list, alternating between the first 20 positions. In that same year, he presented his album "Los menores" to the market, which produced hits like "Far from here" which reached the top 5 positions of Top Latin Songs – United States lists. In mid-2014 he also took part in a concert at the Choliseo of Puerto Rico, with the aim of promoting his album "Los menores."
On October 23, 2015, he released his album "Visionary" which featured an excellent compendium of songs, including "Sunset" in collaboration with singers Nicky Jam and Shaggy, "Obsessed" and "Chillax" in collaboration with Ky-Mani Marley.
Farruko's talent has allowed him to participate in collaborations with great artists such as Daddy Yankee, J Balvin, De La Ghetto, Baby Rasta & Gringo, Wisin, Yandel, Arcangel, Nicky Jam, Pitbull, Shaggy, Sean Paul, Chino & Nacho between others. It is expected that in mid-2017 his new production entitled "TrapXFicante" will be released to the market.
MUSICAL TOURS
2010 – 2011: The Block Tour Talent.
2012: TMPR Tour.
2013: The Empire Nazza Farruko Edition Tour.
2015: The Minors Tour Bus.
2016: Visionary World Tour.
ALBUMS
2010: The Talent of the Block.
2012: The Most Powerful Rookie.
2013: Empire Nazza Farruko Edition.
2014: Farruko Presents The Minors.
2015: Visionary.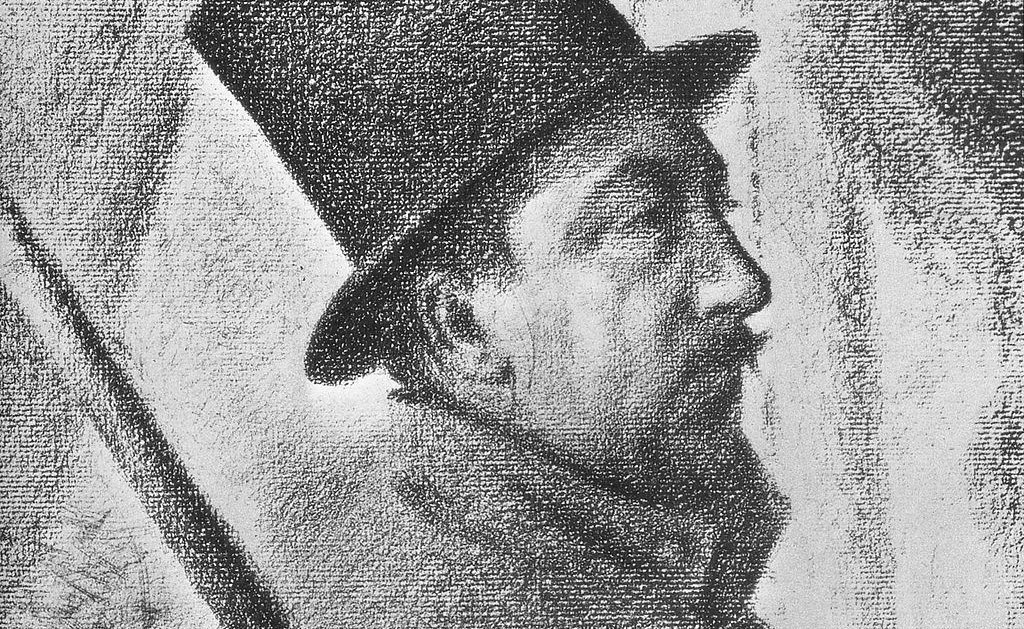 Paul Signac Biography
Paul Victor Signac (November 11, 1863 – August 15, 1935) was born in Paris, France. A Painter considered one of the most prominent exponents of neo-impressionism with Georges Seurat, a painter with whom he had a close relationship. Signac was born into a wealthy family which allowed him to devote himself fully to painting.
By the mid-1880s, he studied arts and honed his skills in Bin's workshop. In the early years of his career, he became interested in impressionism, an artistic movement that continued until he met Seurat. Along with this he ventured into pointillism or divisionism, an artistic technique of which Signac is one of the most important exponents. In his works, he painted landscapes of southern France and other regions that he visited on his ship.
Studies and beginnings
Born into a wealthy family, he was able to devote himself to study and the arts without restrictions. In 1882, he joined the École des Arts-Décoratifs de Paris (School of Decorative Arts). For the same period, he attended the free workshop of Bin, painter, and politician, who was then mayor of Montmartre. In the course of the following years, he collaborated in the creation of the Société des Artistes Indépendants, founded in 1884. He was the vice president in 1903 and president six years later. He also participated actively in the creation of the Salon des Indépendants.
In 1886, he was part of the IX Impressionist Exhibition, along with renowned painters such as Seurat, Edgar Degas, Camille Pissarro, Jean-Louis Forain and Paul Gauguin. In these early years, his paintings reflected the influence of Pissarro, Pierre Auguste Renoir, and Claude Monet.
Career
Towards the end of the 19th century, Signac began to lean towards the style proposed by Seurat, deepening the pointillist technique. In those first paintings, he painted the Mediterranean coasts and the banks of the Seine, lighthouses, coasts, among others.
In 1899, he raised his aesthetic ideas in the book De Eugène Delacroix to Neo-impressionism (1899), a work in which he defended the techniques of neo-impressionists. School that emerged in 1886 from the hand of Seurat and Signac. Camille Pissarro, Maximilien Luce Théo van Rysselberghe and Henri-Edmond Cross also participated in this.
Some characteristics of this artistic movement are the concern for volume, the development of shapes without defined profiles, the order in the composition and the use of pure basic colors, which when used in a pointillist painting would create an optical illusion that gives more luminosity in painting. This idea is based on the theory of the simultaneous contrast of colors by Michel Eugéne Chevreul.
When Seurat died, Signac moved to Saint-Tropez, (Cote d'Azur, France), a town where he remained until 1911. Throughout his life he traveled and sailed through different countries such as Italy and Turkey, also toured France. During these trips visited La Rochelle, Marseille, Venice, and Istanbul, among others. Those experiences served as inspiration for his paintings, in which he represented maritime scenes. Within those trips, he painted a large number of watercolors.
Throughout time, he ceased to strictly follow the rules of pointillism, widening the brushstrokes as seen in the paintings Samois, Departure of tuna vessels in Groix, La Seine au Pont-Royal, and Rivière de Vannes. From 1913, Signac traveled to Antibes, where he spent long stays, keeping his studio in Paris. During this period, he was president of the Société des Artistes Indépendants, a position he held from 1909 until his death on August 15, 1935, in Paris.
In the course of his career, Signac painted a large number of paintings and watercolors. In most of these, he applied pointillism, a technique developed by Seurat. Most of these paintings represented maritime scenes, although, he also painted still lives, decorative compositions, and everyday scenes. Among his most outstanding works are Opus 217. Against the Enamel of a Background Rhythmic with Beats and Angles, Tones, and Tints (1890), Woman by the Lamp (1890), The Papal Palace in Avignon (1900), Grand Canal ( 1905), The Port of Rotterdam (1907), Antibes, the towers (1911), Port of La Rochelle (1921) and Lézardrieux (1925).
In the last years of his career, he painted various watercolors in which he did not strictly follow the rules of pointillism; for this period he became friends with Belgian painters who subsequently formed a group of neo-impressionists.