Cosculluela biography
José Fernando Cosculluela Suárez (October 15, 1980) singer and composer of rap and reggaetón. His artistic name is Cosculluella. He was born in Humacao, Puerto Rico. His parents come from Cuba and Puerto Rico. But he grew up in a beautiful town of Humacao called Palmas del Mar. In his childhood he practiced tennis and golf recreationally, on several occasions he represented his school, San Antonio Abad, in different competitions. At age 16, he began to walk the musical world, created underground mixtapes with his brother and a group of friends.
While studying in San Juan, he was discovered by Buddha, a well-known producer of rap and reggaeton. This man proposed to participate in the recording of a compilation album of Don Omar in 2006, exactly in Los bandoleros with the song Vamos a darle. That same year, together with the company Buddha's Family, he managed to record "Te va a ir mal" with the rap artist Getto. Two years later and with an estimable reputation Cosculluela could record his first album: El Príncipe. He reached number three on Billboard Top Latin Albums.
Then he released the singles Na na nau, Prrrum, and Plaka plaka. They also achieved a remarkable position in the Billboard Album of Rap. In 2010, Cosculluela released a new album titled The Prince: Ghost Edition, this album contained some songs already published and 5 new songs. These 5 songs were Cuidau Au Au, Smoke, Prrrum Remix in collaboration with Nardo Ranks, another Prrrum Remix with Wisin and Yandel and the last song called Night and Day with Yandel. El Niño (2011) a studio album. From there they continued Soñando Despierto in collaboration with Wisin y Yandel and the third single was Rompan Fila.
Thanks to his popularity, he has been able to count along with his collaborations with Wisin & Yandel, Demus & Curly, The Mafiaboyz. Of the great concerts that this young reggaeton has given, we can mention the one he made at the Coliseo de Puerto Rico in 2014, the magnitude of the event was such that a new concert day was increased. In this concert, he sang with Nicky Jam, Daddy Yankee, Wisin, Tito El Bambino, Jowell & Randy, Arcángel, Kendo Kaponi, among other invited artists.
One of the best moments of his career was when he signed a contract with Warner Music Latin America. The Warner agreement is the first important affiliation for Cosculluela, Warner supported it in every way. After this, he released his first album with Warner and the third of his musical career: Blanco Perla (2016) which went on sale on October 14. The album has the collaboration of Daddy Yankee, Farruko, Arcángel, Tempo, Kendo Kaponi, Nicky Jam among others. Cosculluela released the first single from the album, titled A donde voy with Daddy Yankee.
We must mention that this Puerto Rican artist started in the rap line, but as a strategy, he decided to enter the world of reggaeton because at that moment he was in a rage. Actually, Cosculluela was not very convinced of this, but his producers gave him the advice and although at first, he did not feel comfortable, the situation changed. He has always expressed great thanks to the duo Wisin & Yandel because they were the first to welcome him on the reggaeton road. The singer has had two serious romantic relationships from which two children have been born.
The first is José Fernando Cosculluela Meaux and his second son, Franco José Cosculluela Moreno, born of the union with Gina Moreno, Cosculluela's ex-partner, they divorced due to the accusations that she made to the justice and to the media against her, she accused him to physically attack her. But, this legal action was not finalized. Later, Cosculluela remarried at the end of 2015 with her fiancée Jennifer Fugenzi in Humacao, Puerto Rico. Many have questioned Cosculluela's conflicting behaviors both in their daily lives and in the music scene. He has had several important artistic rivalries throughout his musical career. One of them was with Ñengo Flow, from that moment the popular "tiraeras" were born. In 2009 began a rivalry with Kendo Kaponi which lasted until the end of 2012. He also had problems with the singer Don Omar and Farruko.
Their songs are currently available on digital music platforms such as Youtube, Deezer, and Spotify. According to the statistics of reproductions the most listened to topics of Cosculluela in the last months have been: La Boda, Solo a Solas, Te Deseo El Mal Amor, manicomio, Baby Boo, Simón Dice, Quiero Estar Siempre a Tu Lado, Ocasiones, Pienso En Ti, DM, Tu Y Yo Solos, Mi Momento, Si Tu No Estas, Prrrum Remix (ft. Wisin Y Yandel), Prrrum, Si Mañana Te Vas, Por Una Moneda ft. Willy Cultura, Click, clack, Vamos a darle, y por último One Blood.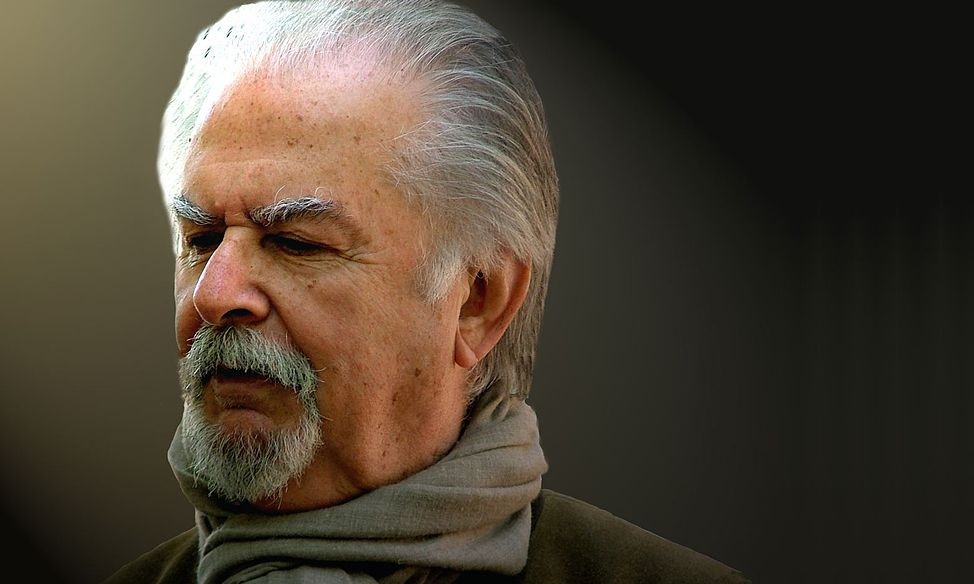 Fernando Botero Biography
Fernando Botero Angulo (April 19, 1932 – September 15, 2023) was a sculptor, painter, muralist, and draftsman, hailing from Medellín, Antioquia, Colombia. He was a Colombian artist known and celebrated for infusing a substantial volume to human and animal figures in his works.
Early Years and Beginnings
Fernando Botero was born into an affluent Paisa family, composed of his parents, David Botero and Flora Angulo, along with his older brother Juan David, who was four years his senior, and his younger brother, Rodrigo, who would be born four years after Fernando, in the same year that their father passed away. In 1938, he enrolled in primary school at the Ateneo Antioqueño and later entered the Bolivariana to continue his high school education. However, he was expelled from the institution due to an article he published in the newspaper El Colombiano about Picasso, as well as his drawings that were considered obscene. As a result, he graduated from high school at the Liceo of the University of Antioquia in 1950.
In parallel to his studies, Fernando attended a bullfighting school in La Macarena at the request of one of his uncles. However, due to an issue related to bullfighting, Botero left the bullring and embarked on a journey into painting. In 1948, he held his first exhibition in Medellín. Two years later, he traveled to Bogotá where he had two more exhibitions and had the opportunity to meet some intellectuals of the time. He then stayed at Isolina García's boarding house in Tolú, which he paid for by painting a mural. Once again in Bogotá, he won the second prize at the IX National Artists Salon with his oil painting "Facing the Sea".
"Ephemeral art is a lesser form of expression that cannot be compared to the concept of art conceived with the desire for perpetuity. What many people fail to understand is that Picasso is a traditional artist"- Fernando Botero
Due to the prize from the IX Salon and the sale of several of his works, Fernando Botero traveled to Spain in 1952 to enroll at the Royal Academy of Fine Arts of San Fernando in Madrid. There, he lived by selling drawings and paintings in the vicinity of the Prado Museum. In 1953, he went to Paris with filmmaker Ricardo Irrigarri, and later, they both traveled to Florence. Here, he entered the Academy of San Marco, where he was heavily influenced by Renaissance painters such as Piero della Francesca, Titian, and Paolo Uccello.
Career and Personal Life
In 1955, Botero returned to Colombia to hold an exhibition featuring several of his works created during his time in Europe, but it was met with a lukewarm reception from the public.
In 1956, he married Gloria Zea, with whom he would later have three children: Fernando, Juan Carlos, and Lina. The couple traveled to Mexico City, where Fernando Botero was eager to see the works of Mexican muralists, but this experience left him disillusioned. Consequently, he began searching for his own artistic style, drawing influence from both the Mexican artist Rufino Tamayo and the Colombian artist Alejandro Obregón. In this quest, he started experimenting with volume, initially in still lifes, and gradually extending this approach to other elements.
In 1957, he successfully exhibited in New York, showcasing his new artistic sensibility. The following year, he returned to Bogotá, where he was appointed as a professor at the School of Fine Arts at the National University of Colombia. He presented his work "La Camera Degli Sposi" at the X Colombian Artists Salon, winning the first prize and becoming the country's most prominent painter. This piece sparked some controversy as it was initially censored for being almost a parody of Andrea Mantegna's "La Cámara de los Esposos". However, it was later reinstated in the exhibition on the advice of Marta Traba. Subsequently, Fernando Botero exhibited his works in various spaces in the United States, where a businessman from Chicago purchased "La Camera Degli Sposi".
"Fernando Botero and his works are the finest ambassadors of our country in this land of navigators and discoverers, of poets and fado singers"- Juan Manuel Santos
In 1960, Botero separated from Gloria Zea and traveled to New York. He led a modest life here as the New York art scene was primarily inclined towards abstract expressionism. Consequently, Botero was influenced by artists like Pollock, which led him to experiment with color, brushwork, and format, to the point of nearly abandoning his distinctive style characterized by the manipulation of volume. Aware of this, Botero returned to his usual style of flat colors and figurative representations.
Starting in 1962, he began a series of exhibitions in both Europe and the United States, as well as in Colombia. By 1970, the year his son Pedro was born to his second wife, Cecilia Zambrano, Fernando Botero had already become the world's most sought-after sculptor. However, in 1974, his son Pedro tragically died in a traffic accident, leading to his second divorce and leaving significant marks on his artistic endeavors.
In 1978, the Colombian painter married Sophia Vari, a renowned Greek artist with whom he shared a significant part of his life, until sadly, she passed away in May 2023.
Since 1983, Fernando Botero has been exhibiting his works and donating them to various cities around the world. As a result, we can find his pieces in the streets of Medellín, Barcelona, Oviedo, Singapore, and Madrid, among others. In 2008, the Autonomous University of Nuevo León in Mexico conferred upon him an honorary Doctorate.
Death
Renowned Colombian artist, Fernando Botero, died on September 15, 2023, in Monaco at the age of 91 due to pneumonia. His artistic legacy will endure forever. In his hometown, seven days of mourning were declared.
Top 10 Famous works by Fernando Botero
Some of the most recognized works by Colombian painter and sculptor Fernando Botero:
"Pedrito on Horseback" / "Pedrito a Caballo" (1974): This is an oil painting on canvas measuring 194.5 cm x 150.5 cm. For Botero, this work is his masterpiece and a refuge during a personal tragedy. The child depicted is Pedro, his son from his second marriage, who tragically passed away in an accident when he was young.
"Mona Lisa at 12 Years Old" / "Mona lisa a los 12 años" (1978): This piece stands out as a unique version of Leonardo da Vinci's famous painting, the Mona Lisa. Painted in oil on canvas and measuring 183 cm x 166 cm, Botero incorporates his characteristic style of voluptuous and rounded figures into this work, which has become one of his most distinctive pieces.
"Woman's Torso" / "Torso de Mujer" (1986): It is a majestic bronze sculpture that rises to an impressive height of approximately 2.48 meters. It is often affectionately referred to as "La Gorda" ("The Fat One"). This artwork finds its home in Parque de Berrío, located in the captivating city of Medellín.
"Woman with Mirror" / "Mujer con Espejo" (1987): An imposing bronze sculpture weighing 1000 kg. It is located in Plaza de Colón, in the heart of Madrid, Spain. The artwork captivates the gaze with the portrayal of a woman peacefully lying face down on the ground, holding a mirror in her hands. Her expression reflects deep introspection and enigmatic melancholy.
"The Orchestra" / "La Orquesta" (1991): In this oil on canvas artwork, measuring 200 cm x 172 cm, Botero presents a band of musicians with a singer, all immersed in a spirit of celebration. The artist aims to convey a sense of harmony and joy through his portrayal.
"Woman Smoking" / "Mujer Fumando" (1994): It is a creation executed in watercolor, spanning dimensions of 122 cm x 99 cm. In this work, Maestro Botero skillfully captures the essence of a woman elegantly holding a cigarette between her fingers. His meticulous focus on voluptuous forms, posture, and the serene expression of the figure masterfully combine to emphasize the sensuality and profound intimacy of the moment captured in the artwork.
"Man on Horseback" / "Hombre a Caballo" (1996): This bronze sculpture is one of the most iconic works in the artist's career. It depicts a rider in a majestic and proud posture. Over the years, this imposing work has been exhibited in multiple cities around the world, solidifying its place as a prominent piece in the sculptor's body of work.
"The Horse" / "El Caballo" (1997): This iconic sculpture showcases a horse of majestic presence and a distinctive rounded form, sculpted in bronze and measuring approximately 3 meters in height. This masterpiece reflects Botero's profound passion for horses while also serving as a powerful representation of the mythical Trojan Horse.
"The Death of Pablo Escobar" / "La muerte de Pablo Escobar" (1999): This artwork, created using the oil on canvas technique, has dimensions of 58 cm x 38 cm. While not considered a masterpiece, this artistic piece represents one of the most significant moments in Colombia's history. Fernando Botero captures, in his distinctive style, the moment of the death of the drug lord Pablo Escobar, addressing issues related to violence and criminality that have marked the country's history.
An interesting detail is that, although Pablo Escobar admired Fernando Botero's art, it cannot be said that the admiration was mutual. The painter created two works depicting the death of the drug trafficker.
"Boterosutra Series" / "Serie Boterosutra" (2011): This work by Botero is part of an erotic art collection called Boterosutra, marking a milestone in the history of Colombian art as the first artistic representation of sexual intimacy between lovers. This series comprises around 70 small-sized pieces created using various techniques, including colored drawings, watercolors, brushstrokes, and also black and white, all of which constitute one of the most contemporary works by the painter.