Cosculluela biography
José Fernando Cosculluela Suárez (October 15, 1980) singer and composer of rap and reggaetón. His artistic name is Cosculluella. He was born in Humacao, Puerto Rico. His parents come from Cuba and Puerto Rico. But he grew up in a beautiful town of Humacao called Palmas del Mar. In his childhood he practiced tennis and golf recreationally, on several occasions he represented his school, San Antonio Abad, in different competitions. At age 16, he began to walk the musical world, created underground mixtapes with his brother and a group of friends.
While studying in San Juan, he was discovered by Buddha, a well-known producer of rap and reggaeton. This man proposed to participate in the recording of a compilation album of Don Omar in 2006, exactly in Los bandoleros with the song Vamos a darle. That same year, together with the company Buddha's Family, he managed to record "Te va a ir mal" with the rap artist Getto. Two years later and with an estimable reputation Cosculluela could record his first album: El Príncipe. He reached number three on Billboard Top Latin Albums.
Then he released the singles Na na nau, Prrrum, and Plaka plaka. They also achieved a remarkable position in the Billboard Album of Rap. In 2010, Cosculluela released a new album titled The Prince: Ghost Edition, this album contained some songs already published and 5 new songs. These 5 songs were Cuidau Au Au, Smoke, Prrrum Remix in collaboration with Nardo Ranks, another Prrrum Remix with Wisin and Yandel and the last song called Night and Day with Yandel. El Niño (2011) a studio album. From there they continued Soñando Despierto in collaboration with Wisin y Yandel and the third single was Rompan Fila.
Thanks to his popularity, he has been able to count along with his collaborations with Wisin & Yandel, Demus & Curly, The Mafiaboyz. Of the great concerts that this young reggaeton has given, we can mention the one he made at the Coliseo de Puerto Rico in 2014, the magnitude of the event was such that a new concert day was increased. In this concert, he sang with Nicky Jam, Daddy Yankee, Wisin, Tito El Bambino, Jowell & Randy, Arcángel, Kendo Kaponi, among other invited artists.
One of the best moments of his career was when he signed a contract with Warner Music Latin America. The Warner agreement is the first important affiliation for Cosculluela, Warner supported it in every way. After this, he released his first album with Warner and the third of his musical career: Blanco Perla (2016) which went on sale on October 14. The album has the collaboration of Daddy Yankee, Farruko, Arcángel, Tempo, Kendo Kaponi, Nicky Jam among others. Cosculluela released the first single from the album, titled A donde voy with Daddy Yankee.
We must mention that this Puerto Rican artist started in the rap line, but as a strategy, he decided to enter the world of reggaeton because at that moment he was in a rage. Actually, Cosculluela was not very convinced of this, but his producers gave him the advice and although at first, he did not feel comfortable, the situation changed. He has always expressed great thanks to the duo Wisin & Yandel because they were the first to welcome him on the reggaeton road. The singer has had two serious romantic relationships from which two children have been born.
The first is José Fernando Cosculluela Meaux and his second son, Franco José Cosculluela Moreno, born of the union with Gina Moreno, Cosculluela's ex-partner, they divorced due to the accusations that she made to the justice and to the media against her, she accused him to physically attack her. But, this legal action was not finalized. Later, Cosculluela remarried at the end of 2015 with her fiancée Jennifer Fugenzi in Humacao, Puerto Rico. Many have questioned Cosculluela's conflicting behaviors both in their daily lives and in the music scene. He has had several important artistic rivalries throughout his musical career. One of them was with Ñengo Flow, from that moment the popular "tiraeras" were born. In 2009 began a rivalry with Kendo Kaponi which lasted until the end of 2012. He also had problems with the singer Don Omar and Farruko.
Their songs are currently available on digital music platforms such as Youtube, Deezer, and Spotify. According to the statistics of reproductions the most listened to topics of Cosculluela in the last months have been: La Boda, Solo a Solas, Te Deseo El Mal Amor, manicomio, Baby Boo, Simón Dice, Quiero Estar Siempre a Tu Lado, Ocasiones, Pienso En Ti, DM, Tu Y Yo Solos, Mi Momento, Si Tu No Estas, Prrrum Remix (ft. Wisin Y Yandel), Prrrum, Si Mañana Te Vas, Por Una Moneda ft. Willy Cultura, Click, clack, Vamos a darle, y por último One Blood.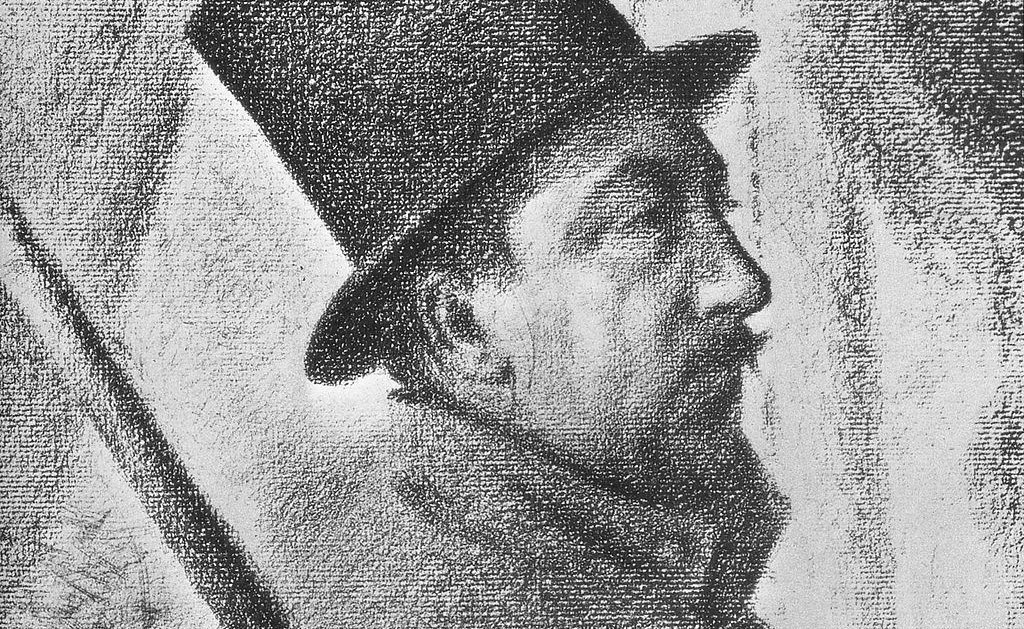 Paul Signac Biography
Paul Victor Signac (November 11, 1863 – August 15, 1935) was born in Paris, France. A Painter considered one of the most prominent exponents of neo-impressionism with Georges Seurat, a painter with whom he had a close relationship. Signac was born into a wealthy family which allowed him to devote himself fully to painting.
By the mid-1880s, he studied arts and honed his skills in Bin's workshop. In the early years of his career, he became interested in impressionism, an artistic movement that continued until he met Seurat. Along with this he ventured into pointillism or divisionism, an artistic technique of which Signac is one of the most important exponents. In his works, he painted landscapes of southern France and other regions that he visited on his ship.
Studies and beginnings
Born into a wealthy family, he was able to devote himself to study and the arts without restrictions. In 1882, he joined the École des Arts-Décoratifs de Paris (School of Decorative Arts). For the same period, he attended the free workshop of Bin, painter, and politician, who was then mayor of Montmartre. In the course of the following years, he collaborated in the creation of the Société des Artistes Indépendants, founded in 1884. He was the vice president in 1903 and president six years later. He also participated actively in the creation of the Salon des Indépendants.
In 1886, he was part of the IX Impressionist Exhibition, along with renowned painters such as Seurat, Edgar Degas, Camille Pissarro, Jean-Louis Forain and Paul Gauguin. In these early years, his paintings reflected the influence of Pissarro, Pierre Auguste Renoir, and Claude Monet.
Career
Towards the end of the 19th century, Signac began to lean towards the style proposed by Seurat, deepening the pointillist technique. In those first paintings, he painted the Mediterranean coasts and the banks of the Seine, lighthouses, coasts, among others.
In 1899, he raised his aesthetic ideas in the book De Eugène Delacroix to Neo-impressionism (1899), a work in which he defended the techniques of neo-impressionists. School that emerged in 1886 from the hand of Seurat and Signac. Camille Pissarro, Maximilien Luce Théo van Rysselberghe and Henri-Edmond Cross also participated in this.
Some characteristics of this artistic movement are the concern for volume, the development of shapes without defined profiles, the order in the composition and the use of pure basic colors, which when used in a pointillist painting would create an optical illusion that gives more luminosity in painting. This idea is based on the theory of the simultaneous contrast of colors by Michel Eugéne Chevreul.
When Seurat died, Signac moved to Saint-Tropez, (Cote d'Azur, France), a town where he remained until 1911. Throughout his life he traveled and sailed through different countries such as Italy and Turkey, also toured France. During these trips visited La Rochelle, Marseille, Venice, and Istanbul, among others. Those experiences served as inspiration for his paintings, in which he represented maritime scenes. Within those trips, he painted a large number of watercolors.
Throughout time, he ceased to strictly follow the rules of pointillism, widening the brushstrokes as seen in the paintings Samois, Departure of tuna vessels in Groix, La Seine au Pont-Royal, and Rivière de Vannes. From 1913, Signac traveled to Antibes, where he spent long stays, keeping his studio in Paris. During this period, he was president of the Société des Artistes Indépendants, a position he held from 1909 until his death on August 15, 1935, in Paris.
In the course of his career, Signac painted a large number of paintings and watercolors. In most of these, he applied pointillism, a technique developed by Seurat. Most of these paintings represented maritime scenes, although, he also painted still lives, decorative compositions, and everyday scenes. Among his most outstanding works are Opus 217. Against the Enamel of a Background Rhythmic with Beats and Angles, Tones, and Tints (1890), Woman by the Lamp (1890), The Papal Palace in Avignon (1900), Grand Canal ( 1905), The Port of Rotterdam (1907), Antibes, the towers (1911), Port of La Rochelle (1921) and Lézardrieux (1925).
In the last years of his career, he painted various watercolors in which he did not strictly follow the rules of pointillism; for this period he became friends with Belgian painters who subsequently formed a group of neo-impressionists.