Personal information
Full name

Belcalis Marlenis Almánzar

Birthdate

October 11, 1992

Age
30 years old
Occupation

Rapper, songwriter, and actress

Stage name
Cardi B
Nationality

U.S

Spouse

Offset (m. 2017)

Height
5ft 3 (160 cm)
Awards
Grammy Award for Best Rap Album 2019; BET Award for Best Female Hip-Hop Artist 2018 and 2019
Genders
Hip hop, Trap, Dance, R&B
Zodiac sign
Libra
Cardi B Biography
Belcalis Almanzar (October 11, 1992) rapper, songwriter, and actress. She was born in New York, United States. Her stage name is Cardi B. Cardi B is the daughter of a Dominican father and her mother from Trinidad and Tobago. During her childhood and adolescence, she lived in one of the poorest neighborhoods in the Bronx. The girl became part of various street gangs, which led her to have an extremely turbulent life, she had a boyfriend, a member of a gang, with whom she lived for some time and was constantly assaulted by him. She attended Musical Theater and Technology High School.
To help her family with household expenses, she was a cashier in a store, but at 19, she got a job as a stripper, to fit in better in this environment, and to have more money, she had to undergo numerous plastic surgeries to increase her breasts and buttocks. Cardi intended to study for a bachelor's degree, but she dropped out of university due to lack of time. In 2013, she began to become a social media personality, primarily on Vine and Instagram. She began to have great popularity.
Career
Two years later, she took advantage of this situation to launch herself into fame starring in the sixth season of the reality show Love & Hip Hop: New York. By this time she was known by her stage name. In 2015 she decided to debut in the music world by remixing Shaggy's single Boom Boom. At the same time, she continued to intervene in the sixth season of the Love & Hip Hop: New York program. In March 2016, she released her first mixtape, Gangsta Bitch Music, Vol. 1, under the auspices of the KSR label. It achieved a significant position on Billboard's Rap Albums chart and the 27th on the Independent Albums chart.
The following month, she appeared on an episode of Kocktails with Khloé, the episode was inspired by the moment when she confessed to her mother that she was a stripper. In early 2017, she released a second mixtape, Gangsta Bitch Music, Vol. 2, and after finishing the seventh season of Love & Hip Hop: New York she was contacted by Atlantic Records to sign a contract. So, she began opening for The Lox during their Filthy America… It's Beautiful Tour. Thanks to her success, Cardi was nominated for two BET Awards. Cardi subsequently released her first commercial single, Bodak Yellow, and it quickly became a viral hit.
Breakthrough with Bodak Yellow
In a matter of three months, the song reached No. 1 on the Billboard Hot 100, Cardi became the second female rapper in history to chart No. 1 as a solo artist. Besides, she managed to lead for three consecutive weeks, equaling Taylor Swift's Look What You Made Me Do as the female singer with the longest reign of 2017, she was also the solo rapper with the most weeks in the first position of all history. Her success was remarkable, she was nominated in nine categories at that year's BET Hip Hop Awards, of which she managed to win five, including Best New Hip Hop Artist and Best Single for Bodak Yellow.
Cardi B collaborated with rappers G-Eazy and ASAP Rocky on the song No Limit, a hit in the United States after reaching position 4 on the Billboard Hot 100. A month later, she released her single MotorSport in conjunction with major artists. Like Migos and Nicki Minaj, the single was at # 6 on the Billboard Hot 100, making it their third consecutive song to do so. Thanks to Bodak Yellow she took home the Best Hip Hop Song of the Year award at the Soul Train Music Awards, as well as garnering two Grammy Award nominations in the categories of Best Rap Song and Best Rap Performance.
At the beginning of 2018: No Limit, MotorSport, and Bodak Yellow were within the first 10 positions, for this reason, the artist became the third rapper in history to position her first three songs in the top ten of the count simultaneously, only after The Beatles (1964) and Ashanti (2002). Her single Bartier Cardi debuted at position 14. Soon after, Cardi announced a collaboration with Bruno Mars on a remix of their song Finesse, from their album 24K Magic (2016).
The song was an instant hit and debuted within the top 40 of the Billboard Hot 100, as a result, Cardi had five songs simultaneously within the top forty. She made an intervention, considered flawless, at the sixtieth Grammy Awards. Later, she received the Best New Artist award at the iHeartRadio Music Awards. Cardi announced that her debut album would be out in April. Days later, she revealed her name: Invasion of Privacy. The artist has stated that she has been inspired by the artists Missy Elliott and Tweet as her main sources of inspiration.
She also mentioned that her outfits and her show are inspired by Madonna, Lady Gaga, and Ivy Queen. It is remarkable that, at the beginning of her, Cardi felt a great attraction to make aggressive music, following the line of the rappers Khia and Trina. However, she also wanted to create music that was suitable for most women; especially issues of infidelity, or problems with other women. Many record companies have admired her tone of voice, characterizing it as a nasal, strong, and provocative voice, which, combined with her strong New York accent, makes her suitable for rap.
On the other hand, Cardi's way of being: reckless, without fear of acting under any circumstance, generates great synergy with the public. This rapper is recognized as a feminist. In addition to this, she assures that her past has allowed her to learn many things and she does not try to hide it; she openly states that she is a prostitute stripper. In 2017, she began a relationship with the rapper Offset from the group Migos, then they got engaged on the Saturday Night Live program, and at the same time, Cardi announced that she was expecting her first child. The following year she won an award at the iHeartRadio Music Awards for her song titled with her stage name.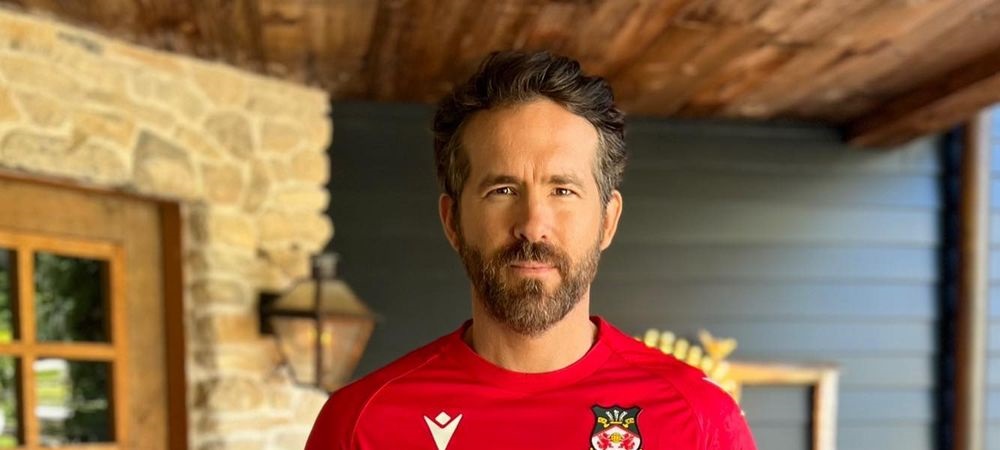 Biography of Ryan Reynolds
Ryan Rodney Reynolds was born on October 23, 1976 in Vancouver, Canada, and he is a well-known actor. When Ryan was born, his mother, Tammy, was a student and a salesperson, while his father, Jim, worked in wholesale food sales and also excelled as a semi-professional boxer. In addition, Ryan has three older siblings.
He studied in his hometown of Vancouver until 1994 when he decided to join a theater group as an extracurricular activity while attending Kwantlen College. However, his passion for acting became a vocation, and Ryan dropped out of college to devote all his time and energy to his acting career.
Debut as an actor
He quickly landed small roles in successful and memorable TV series such as "Sabrina the Teenage Witch" and "The X-Files". In 1998, his big break came with the series "Two Guys, a Girl and a Pizza Place", which ran until 2001 and catapulted him to fame. The show became very popular thanks to its great comedic content, an area where Reynolds demonstrated perfect skill, but this was not the first time that Ryan had made a name for himself in a Hollywood comedy, as he had already been in "Life During Wartime" in 1997.
Films
After working in several minor jobs, Ryan got his first major role as a protagonist in the crazy "Van Wilder – Animal Party", where he played a college party organizer. The success of the film opened doors for him to work alongside Michael Douglas in "Till Death Do Us Part", support Wesley Snipes in "Blade Trinity" or star in the horror movie "The Amityville Horror". However, at this stage of his career, Ryan stood out mainly as a protagonist in comedies such as "Just Friends", "Waiting" and "Harold & Kumar Go to White Castle". This led him to want to leave his comedic side behind, getting involved in different projects such as the thriller "Smokin' Aces", the independent film "Adventureland" and the action film "X-Men Origins: Wolverine". Later on, he also participated in romantic films such as "The Proposal" and "Definitely, Maybe". However, recognition of his acting ability did not come until Ryan was nominated for a Goya Award for his demanding role in "Buried". It is worth noting that he also brought to life the comic book hero "Green Lantern" and the renowned "Deadpool".
Contracts, curiosities
Prestigious brands like Hugo Boss have not been oblivious to Ryan Reynolds' popularity, charisma, and good looks, offering him contracts to be the face of one of their fragrances: Boss Bottled Night, a fragrance that, through great advertising, managed to convey an irresistible seductive effect.
Two curiosities can be highlighted from his work: first, the nearly 10 kilos of solid muscle he gained thanks to rigorous physical training to bring Hannibal King to life in "Blade: Trinity"; and second, his appearance on the animated TV series Zeroman, in which he lent his voice to the character Ty Cheese. In addition, like many Hollywood stars, Ryan Reynolds has an eccentricity outside the world of entertainment: a great passion for motorcycles, of which he owns three collector's items, one of which was designed exclusively for him and is none other than a Harley Davidson.
Romantic relationships
Regarding his personal life, Ryan Reynolds was in a romantic relationship with singer Alanis Morissette from 2002 to 2007. The couple got engaged in 2004, but in July 2006, People magazine reported that they had separated, although neither of them officially confirmed the news. Shortly after, in February 2007, they decided to end their engagement by mutual agreement. In May 2008, Reynolds announced his engagement to actress Scarlett Johansson, and they got married on September 27 of the same year. However, in December 2010, the couple announced in a statement to People magazine that they had decided to end their marriage.
So, on September 9, 2012, he married the actress Blake Lively in Mount Pleasant, South Carolina. In October 2014, they announced that they were expecting their first child, and in December of that same year, Ryan Reynolds and his wife Blake Lively became parents with the birth of their daughter: Ines. Later, on April 14, 2016, his wife's second pregnancy was confirmed, and on September 30, 2016, he became a father for the second time to a boy named James.