Bruno Mars Biography
On October 8, 1985, in Honolulu, capital of Hawaii, was born the young Peter Gene Hernandez, better known in the rest of the world by his stage name: Bruno Mars. He is a famous singer, composer, and choreographer. Thanks to his knowledge and ability to play several instruments he has dabbled through various musical styles, including pop, reggae, funk, hip-hop, and rock.
He grew up in the neighborhood of Waikiki, in a family of musicians. He was the fourth son of six children, the product of the union of the Puerto Rican percussionist Peter Hernandez with the dancer and Filipina singer Bernadette San Pedro Bayot. For this reason, it was not strange that from an early age he demonstrated aptitudes for singing. Throughout his childhood, he signed up to perform in each available musical, which would mark the taste for his future two vocations. Due to his similarity with the boxer Bruno Sammartino, his father begins to refer to him in this way, giving him the nickname of Bruno.
In 1990, he made his first appearance in the media: an article in the New York Times that presented him as "Little Elvis" and two years later he would make a paper with this name in the movie Honey Moon in Vegas. Since he was four years old, he accompanied and supported the family band The Love Notes in all his musical presentations, playing with them five days a week. Both his role imitating Elvis Presley, and the subsequent influence of Jimi Hendrix and Michael Jackson laid the foundation for his music skills.
His studies were conducted at President Theodore Roosevelt High School, where he collaborated with the foundation of the band The School Boys. When he was 17, he graduated from school and from then on, he dedicated himself to fulfill his dream of making his way in the world of music. By 2003, he traveled to Los Angeles and thanks to the help of his sister he got the contacts that would take him to Philip Lawrence, with whom he would form the production team The Smeezingtons. The creation of a demo that attracted attention gave him the contract with the label Motown. However, this would not be taken in good terms by the artist's limited experience, which culminated in the cancellation of the contract.
On his arrival in Lo Angeles he decided to take the nickname his father gave him as a stage name, but he felt that something was missing that would give him more strength, arriving at the decision to add "Mars" for the opinion of some girls that he is someone out of this world, understanding by this that he belonged to Mars.
In 2006, he would get a new opportunity, after Aaron Bay-Schuck, member of the record company Atlantic Records, heard some of his performances and offered him a contract, which would be officially signed in 2009. The delay in accepting the Atlantic Records contract is due to the years in which Bruno Mars was improving his composition skills, developing more as an artist. During this period, he would help to compose songs for Alexandra Burke, Travie McCoy, Adam Levine, among other singers.
In the year 2010, Bruno Mars made his debut launching an extended play (EP) under the title It's Better If You Do Not Understand, which was very successful, entering the 99th place of the Billboard 200. For October of that same year, he would release his album Doo-Wops & Hooligans, debuting as a solo artist. This album would boost his fame placing him in the first place of the Billboard 100, besides selling for October of 2012 with 1'842.000 copies sold.
As of 2011, he would collaborate on projects with singers such as Eminem, Royce Da 5'9, Lil Wayne, Snoop Dogg, Wiz Khalifa, among others. He was even chosen to be part of the soundtrack of the movie The Twilight Saga: Breaking Dawn. In addition to this, he made a special appearance on the children's program Sesame Street, received six nominations at the Grammy Awards to be held in 2012, and in that same year, he posed for Playboy magazine.
On December 11, 2012, Bruno Mars released his second album titled Unorthodox Jukebox, which would be characterized by presenting a wide range of styles, since at the time of its creation Mars could not be decided by one in particular. This album represented a greater success than the previous one, being one of those sold faster. In addition to occupying the first place of popularity in Switzerland and the United Kingdom. For the year 2014, he was cataloged by Forbes magazine as the thirteenth celebrity under 30 years with the greatest economic power, earning an estimated 60 million dollars.
From 2015 to the present the artist has been busy in different projects such as his second participation in the Super Bowl show, appeared as a musical guest on the series Jane the Virgin, wins the Grammy Award for the best pop collaboration and song of the year with the single Uptown Funk that he made with Mark Ronson, broke relationships with e-business with his manager Brendon Creed, among other activities that took up most of his time.
Returning to the musical creation, he released the 24K Magic album on October 6, 2016, and nine days later announced a world tour in 86 countries, selling one million tickets in less than 24 hours. The artist continues to be successful since then, occupying with his songs the first positions of popularity and cramming the places wherever he performs.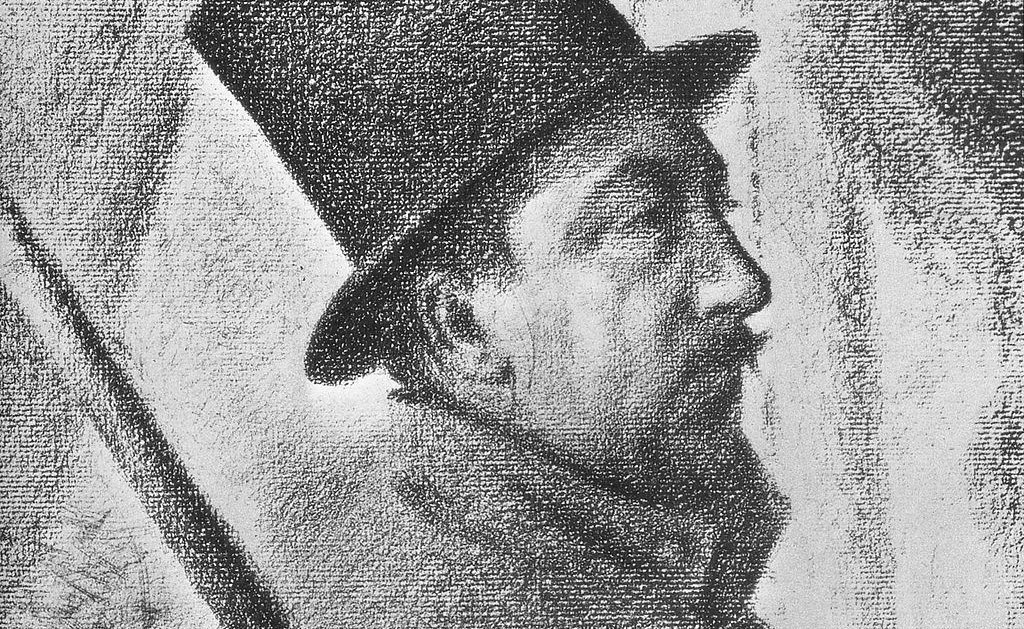 Paul Signac Biography
Paul Victor Signac (November 11, 1863 – August 15, 1935) was born in Paris, France. A Painter considered one of the most prominent exponents of neo-impressionism with Georges Seurat, a painter with whom he had a close relationship. Signac was born into a wealthy family which allowed him to devote himself fully to painting.
By the mid-1880s, he studied arts and honed his skills in Bin's workshop. In the early years of his career, he became interested in impressionism, an artistic movement that continued until he met Seurat. Along with this he ventured into pointillism or divisionism, an artistic technique of which Signac is one of the most important exponents. In his works, he painted landscapes of southern France and other regions that he visited on his ship.
Studies and beginnings
Born into a wealthy family, he was able to devote himself to study and the arts without restrictions. In 1882, he joined the École des Arts-Décoratifs de Paris (School of Decorative Arts). For the same period, he attended the free workshop of Bin, painter, and politician, who was then mayor of Montmartre. In the course of the following years, he collaborated in the creation of the Société des Artistes Indépendants, founded in 1884. He was the vice president in 1903 and president six years later. He also participated actively in the creation of the Salon des Indépendants.
In 1886, he was part of the IX Impressionist Exhibition, along with renowned painters such as Seurat, Edgar Degas, Camille Pissarro, Jean-Louis Forain and Paul Gauguin. In these early years, his paintings reflected the influence of Pissarro, Pierre Auguste Renoir, and Claude Monet.
Career
Towards the end of the 19th century, Signac began to lean towards the style proposed by Seurat, deepening the pointillist technique. In those first paintings, he painted the Mediterranean coasts and the banks of the Seine, lighthouses, coasts, among others.
In 1899, he raised his aesthetic ideas in the book De Eugène Delacroix to Neo-impressionism (1899), a work in which he defended the techniques of neo-impressionists. School that emerged in 1886 from the hand of Seurat and Signac. Camille Pissarro, Maximilien Luce Théo van Rysselberghe and Henri-Edmond Cross also participated in this.
Some characteristics of this artistic movement are the concern for volume, the development of shapes without defined profiles, the order in the composition and the use of pure basic colors, which when used in a pointillist painting would create an optical illusion that gives more luminosity in painting. This idea is based on the theory of the simultaneous contrast of colors by Michel Eugéne Chevreul.
When Seurat died, Signac moved to Saint-Tropez, (Cote d'Azur, France), a town where he remained until 1911. Throughout his life he traveled and sailed through different countries such as Italy and Turkey, also toured France. During these trips visited La Rochelle, Marseille, Venice, and Istanbul, among others. Those experiences served as inspiration for his paintings, in which he represented maritime scenes. Within those trips, he painted a large number of watercolors.
Throughout time, he ceased to strictly follow the rules of pointillism, widening the brushstrokes as seen in the paintings Samois, Departure of tuna vessels in Groix, La Seine au Pont-Royal, and Rivière de Vannes. From 1913, Signac traveled to Antibes, where he spent long stays, keeping his studio in Paris. During this period, he was president of the Société des Artistes Indépendants, a position he held from 1909 until his death on August 15, 1935, in Paris.
In the course of his career, Signac painted a large number of paintings and watercolors. In most of these, he applied pointillism, a technique developed by Seurat. Most of these paintings represented maritime scenes, although, he also painted still lives, decorative compositions, and everyday scenes. Among his most outstanding works are Opus 217. Against the Enamel of a Background Rhythmic with Beats and Angles, Tones, and Tints (1890), Woman by the Lamp (1890), The Papal Palace in Avignon (1900), Grand Canal ( 1905), The Port of Rotterdam (1907), Antibes, the towers (1911), Port of La Rochelle (1921) and Lézardrieux (1925).
In the last years of his career, he painted various watercolors in which he did not strictly follow the rules of pointillism; for this period he became friends with Belgian painters who subsequently formed a group of neo-impressionists.