Bruno Mars Biography
On October 8, 1985, in Honolulu, capital of Hawaii, was born the young Peter Gene Hernandez, better known in the rest of the world by his stage name: Bruno Mars. He is a famous singer, composer, and choreographer. Thanks to his knowledge and ability to play several instruments he has dabbled through various musical styles, including pop, reggae, funk, hip-hop, and rock.
He grew up in the neighborhood of Waikiki, in a family of musicians. He was the fourth son of six children, the product of the union of the Puerto Rican percussionist Peter Hernandez with the dancer and Filipina singer Bernadette San Pedro Bayot. For this reason, it was not strange that from an early age he demonstrated aptitudes for singing. Throughout his childhood, he signed up to perform in each available musical, which would mark the taste for his future two vocations. Due to his similarity with the boxer Bruno Sammartino, his father begins to refer to him in this way, giving him the nickname of Bruno.
In 1990, he made his first appearance in the media: an article in the New York Times that presented him as "Little Elvis" and two years later he would make a paper with this name in the movie Honey Moon in Vegas. Since he was four years old, he accompanied and supported the family band The Love Notes in all his musical presentations, playing with them five days a week. Both his role imitating Elvis Presley, and the subsequent influence of Jimi Hendrix and Michael Jackson laid the foundation for his music skills.
His studies were conducted at President Theodore Roosevelt High School, where he collaborated with the foundation of the band The School Boys. When he was 17, he graduated from school and from then on, he dedicated himself to fulfill his dream of making his way in the world of music. By 2003, he traveled to Los Angeles and thanks to the help of his sister he got the contacts that would take him to Philip Lawrence, with whom he would form the production team The Smeezingtons. The creation of a demo that attracted attention gave him the contract with the label Motown. However, this would not be taken in good terms by the artist's limited experience, which culminated in the cancellation of the contract.
On his arrival in Lo Angeles he decided to take the nickname his father gave him as a stage name, but he felt that something was missing that would give him more strength, arriving at the decision to add "Mars" for the opinion of some girls that he is someone out of this world, understanding by this that he belonged to Mars.
In 2006, he would get a new opportunity, after Aaron Bay-Schuck, member of the record company Atlantic Records, heard some of his performances and offered him a contract, which would be officially signed in 2009. The delay in accepting the Atlantic Records contract is due to the years in which Bruno Mars was improving his composition skills, developing more as an artist. During this period, he would help to compose songs for Alexandra Burke, Travie McCoy, Adam Levine, among other singers.
In the year 2010, Bruno Mars made his debut launching an extended play (EP) under the title It's Better If You Do Not Understand, which was very successful, entering the 99th place of the Billboard 200. For October of that same year, he would release his album Doo-Wops & Hooligans, debuting as a solo artist. This album would boost his fame placing him in the first place of the Billboard 100, besides selling for October of 2012 with 1'842.000 copies sold.
As of 2011, he would collaborate on projects with singers such as Eminem, Royce Da 5'9, Lil Wayne, Snoop Dogg, Wiz Khalifa, among others. He was even chosen to be part of the soundtrack of the movie The Twilight Saga: Breaking Dawn. In addition to this, he made a special appearance on the children's program Sesame Street, received six nominations at the Grammy Awards to be held in 2012, and in that same year, he posed for Playboy magazine.
On December 11, 2012, Bruno Mars released his second album titled Unorthodox Jukebox, which would be characterized by presenting a wide range of styles, since at the time of its creation Mars could not be decided by one in particular. This album represented a greater success than the previous one, being one of those sold faster. In addition to occupying the first place of popularity in Switzerland and the United Kingdom. For the year 2014, he was cataloged by Forbes magazine as the thirteenth celebrity under 30 years with the greatest economic power, earning an estimated 60 million dollars.
From 2015 to the present the artist has been busy in different projects such as his second participation in the Super Bowl show, appeared as a musical guest on the series Jane the Virgin, wins the Grammy Award for the best pop collaboration and song of the year with the single Uptown Funk that he made with Mark Ronson, broke relationships with e-business with his manager Brendon Creed, among other activities that took up most of his time.
Returning to the musical creation, he released the 24K Magic album on October 6, 2016, and nine days later announced a world tour in 86 countries, selling one million tickets in less than 24 hours. The artist continues to be successful since then, occupying with his songs the first positions of popularity and cramming the places wherever he performs.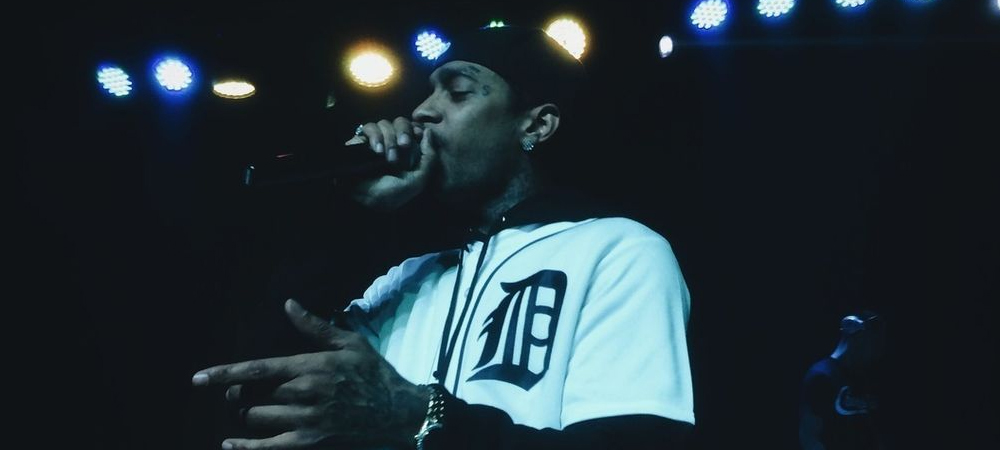 Nipsey Hussle Biography
Ermias Asghedom (August 15, 1985 – March 31, 2019), better known as Nipsey Hussle, was an American rapper, businessman, and community activist, who rose to fame in 2018 with his debut album Victory Lab. Nipsey began his career towards the mid-2000s releasing several successful mixtapes such as Slauson Boy Volume 1, Bullets Ain't Got No Name series and The Marathon. His fame came to him, along with his first Grammy nomination, with his debut album in 2018. He had previously created his label All Money In No Money Out (2010).
Following his death, he received two posthumous Grammys for the songs Racks in the Middle and Higher. He was known for his social work on behalf of the Crenshaw community.
Early years
He was born in Los Angeles, United States, on August 15, 1985. Son of Angelique Smith and Eritrean immigrant Dawit Asghedom, he grew up in Crenshaw, a neighborhood located south of Los Angeles, with his siblings Samiel and Samantha. He attended Hamilton High School but dropped out before graduating. Since he was little he looked for a way to help around the home, so over time, he began to work selling different products on the street.
After leaving school he became involved in the world of gangs, however, he turned away from it when he realized that it was not what he expected for his future. Decided then to dedicate himself to music, he sold everything that linked him to the gangs and worked for a time to buy his own production tools. After finishing his studies, he began to write and produce his own mixtapes, which he sold from a car. After finding inspiration from a trip he took to Eritrea with his father and spending time in prison, Nipsey turned fully to his career and business. He always looked for ways to start and help the community in which he grew up: giving jobs, helping students, renovating public spaces, etc …
Community activist
Nipsey was admired for his work at Crenshaw because instead of moving or investing in hedge funds, he preferred to help the community by boosting the local economy.
Career
In late 2005, Nipsey Hussle released his first mixtape, Slauson Boy Volume 1, independently, to great local success. By then he already had a fan base at the regional level, so it took him a while to sign a contract with the Epic Records and Cinematic Music Group labels. Later, the first volumes of the Bullets Ain't Got No Name series appeared, with which he expanded his popularity. Burner on My Lap, Ridin Slow, Aint No Black Superman, Hussle in the House and It's Hard out Here, were some of the songs included in the series.
By 2009, Nipsey would make a name for himself collaborating with Drake on Killer and with Snoop Dog on Upside Down. He also released Bullets Ain't Got No Name vol.3 and in 2010, he left Epic and opened his own label All Money In No Money Out. Under this label, he would soon release The Marathon, a mixtape in which hits such as Love ?, Mr. Untouchable, Young Rich and Famous and Late Nights and Early Mornings appeared. He also created The Marathon Clothing at that time, a sports and casual clothing brand that was based in his neighborhood. He then released the mixtape The Marathon Continues (2011), participated in the We Are the World 25 for Haiti campaign, and was featured in the popular XXL Magazine Annual Freshman Top Ten.
In 2013 came Crenshaw, a mixtape that would become famous because Jay-Z himself bought 100 copies for $ 100 each.
Victory Lap
After many delays, Nipsey would release his long-awaited debut album Victory Lap, on February 16, 2018, to great success. It was praised by critics and received a Grammy nomination for best rap album of the year. It was such a success that many singles entered the Billboard and Itunes charts. However, Nipsey did not enjoy much fame.
Death
Hussle was assassinated on March 31, 2019, outside his store in South Los Angeles. He was shot multiple times by a man he had previously clashed with, he was arrested and charged with murder on April 2 of the same year. After his death, many personalities expressed the pain caused by the news. It is worth mentioning that the Mayor of Los Angeles himself gave his condolences to the family, recognizing Hussle's social work in Crenshaw.
He was the partner of actress Lauren London and was the father of two children.
Sales strategies and greatest hits
Hussle was known for his sales strategies, since, he used to upload his singles in free download and then sell some limited editions for a cost of 100 to 1000 dollars. It promoted the sale of his work with campaigns such as Proud2Pay and Mailbox Money, in which he gave special incentives (autographed photos, dedication calls, tickets to his studio, and special events) to buyers. His revolutionary ideas promised him a fruitful career.
Some of his greatest hits
Rose Clique
Forever On My Fly Shit
Thas Wat Hoes Do Proud of That (with Rick Ross)
Face the world
Bless, 1 of 1
Where Yo Money At
Fuck Donald Trump
Higher
Young Rich and Famous