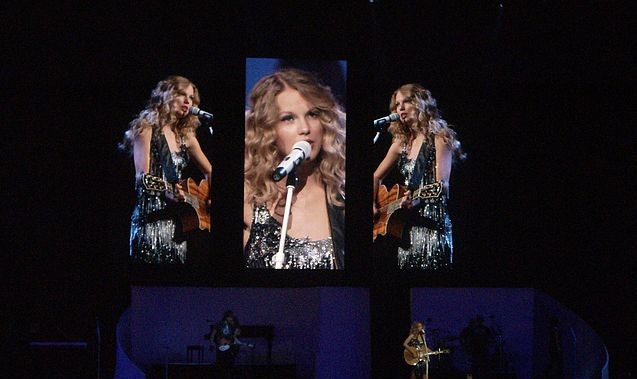 Taylor Swift Biography
The actress, singer and also composer of Country music Taylor Alison Swift, was born on December 13, 1989, in the city of Reading (Pennsylvania), daughter of Scott Kingsley Swift and Andrea Gardner Swift. She spent her childhood on a farm where Christmas trees were grown. She attended preschool and elementary school at the Alvernia Montessori School. Taylor and his younger brother were raised as Presbyterians and each summer attended the Bible School on vacation. After she and her family moved to Wyomissing (Pennsylvania), where she began studying at the West Reading Elementary Center and the Wyomissing Junior / Senior High School.
At the age of nine, she became interested in musical theater beginning to perform in productions of the Berks Youth Theater Academy. Normally she traveled to Broadway to receive singing and acting classes.
Taylor was influenced by the Country music with which she participated in festivals, Cafes, Fairs and Karaokes of her locality.
On October 24, 2006, the first studio album "Taylor Swift" was released under the record label Big Machine Records, she wrote her songs for the album during her first year of high school, focusing on romantic themes with country music style and pop. The singles that were derived from her were placed on the most important lists.
On May 15, 2007, at the Academy of Country Music Awards (ACM) she sang "Tim McGraw."
"Teardrops On My Guitar" her second single, was released on February 24, came second in the country charts and thirty-three in the Billboard Hot 100.
In the month of October, she was awarded the Nashville Composers Association Award for best singer and songwriter. She also recorded a Christmas EP called "Sounds Of The Season" which she released for sale on October 16, and was available exclusively at Target Corporation, achieving the success of her debut album.
On November 7, 2007, released the third single called "Our Song" and was six weeks in the first place of the country lists.
On September 12, 2008, debuted with her first single, the most successful called "Love Story" this song became the first country music. The video of this song was based on Romeo and Juliet.
On November 11, the second studio album called "Fearless" was released in the United States where all the songs were written by her. It was one of the best selling in that country, also was presented with this album at Madison Square Garden and debuted at number one on Billboard 200, was the country music album with the highest sales and the fourth best seller that year.
The second single from Fearless called "White Horse" debuted on December 8, 2008.
In the forty-fourth edition of the Academy of Country Music Awards, Taylor received the "Album of the Year" award for Fearless becoming the youngest artist to receive it.
In January 2009, Taylor Swift spoke about her first tour, during which she visited fifty-two cities in thirty-eight provinces and states. In the United States and Canada, there was a lapse of six months. The tour began on April 23 in Evansville, Indiana.
In the month of June at the CMT Music Awards, she won the best female video of the year and video of the year, for her single "Love Story" this is the most awarded country album in history.
At the beginning of 2010, Taylor made her debut in the film Valentine's Day with a supporting role for the official soundtrack of the film with a new song called "Today Was a Fairytale."
On July 20 she announced to her fans in a digital meeting that her third album called "Speak Now" would be released on October 25. Said album consists of 14 songs written by herself, and her first single was "Mine."
In September of 2010, the first dates of the tour were confirmed, which in February 2011 would cover 18 countries around the world and would end in 2012.
On September 12, 2010, at the celebration of the 2010 MTV Video Music Awards amid controversy over the previous edition, she was nominated in the "Best Female Video of the Year" category.
On March 19, 2011, on her first visit to Spain, she performed at the Sports Palace of the Community of Madrid.
On October 22, 2012, Taylor Swift released her new album called "Red" the first single "We Are Never Ever Getting Back Together" was released on August 13, achieving with it, her first number one on the Billboard Hot 100.
On September 7, she released her single "Ronan" at the Stand Up To Cancer gala, a song dedicated to a four-year-old boy who died of cancer. That same year she contributed the songs Safe & Sound and Eyes Open for the movie The Hunger Games.
It was awarded at the Kids' Choice Awards 2012 with the award "The Big Help" (The Big Help), awarded by Michelle Obama for her work in helping the needy in various parts of the world, those affected by tornadoes in the United States, and affected by the rains in Colombia, among others; with his project "Speak Now, Help Now." On March 13, 2013, she started the Red Tour in 45 different cities. In the month of July, she began writing the songs for her fifth studio album.
On August 18, 2014, Taylor, in an event broadcast live on Yahoo, announced the details of her fifth studio album. Her new musical work called "1989" is a Pop album inspired by the 80s that went on sale on October 27, 2014. Swift released two singles: the first called "Shake It Off" debuted at No. 1 on Billboard Hot 100 on August 27 and the second single called "Blank Space" with this theme snatched itself for the first time in history the No. 1 spot.
On August 30, 2015, the singer, at the MTV awards, won the Video of the Year award, with Bad Blood, in addition to the best pop video with Blank Space and the best female video. In August of 2017, Taylor Swift presented the video of Look What You Made Me, the first single from her new album "Reputation" which will be released on November 10.
DISCOGRAPHY
2006: Taylor Swift.
2008: Fearless.
2010: Speak Now.
2012: Red.
2014: 1989.
2017: Reputation.
FILMOGRAPHY
2009: Jonas Brothers: The 3D Concert Experience.
2009: Hannah Montana: The Movie.
2010: Valentine's Day.
2012: The Lorax /Voz.
2014: The Giver.
TOURS
2009-2010: Fearless Tour.
2011-2012: Speak Now World Tour.
2013-2014: Red Tour.
2015: The 1989 World Tour.
TELEVISION
2009: CSI: Crime Scene Investigation Episode: "Turn, Turn, Turn"
2013: New Girl Episode: "Elaine's Big Day".
AWARDS
Son Some: 2007: Country Music Association Awards – Horizon Award
2008: American Music Awards – Favorite Female Country Artist (Taylor Swift)
2009: American Music Awards-Favorite Country Album (Fearless)
2010: Capricho Awards-International Singer (Taylor Swift)
2010: Grammy Awards-Album of The Year and Best Country Album (Fearless)
2011: Billboard Music Awards-Top Country Artist (Taylor Swift) 2011: Billboard Music Awards-Top Artist Billboard 200 (Taylor Swift)
2012: Billboard Music Awards-Woman of the Year (Taylor Swift) 2012: American Music Awards-Favorite Country Album (Speak Now)
2013: MTV Video Music Awards-Best Female Video (I Knew You Were Trouble).
2015: American Music Awards-Favorite Pop / Rock Album (1989) 2015: Brit Awards-International Female Artist (Taylor Swift)
2015: Billboard Music Awards-Top Billboard Album 200 (1989) 2016: Grammy Awards-Best Music Video (Bad Blood)
2016: People's Choice Awards-Favorite Pop Artist (Taylor Swift).
QUOTES
I am a person who can achieve many things, and I want to be known for the good things I achieve in my life.
You can not have a better tomorrow if you keep thinking about yesterday.
I am far, but I will never let you go.
Life is full of small interruptions.
We should love, not fall in love. Because everything that falls, breaks.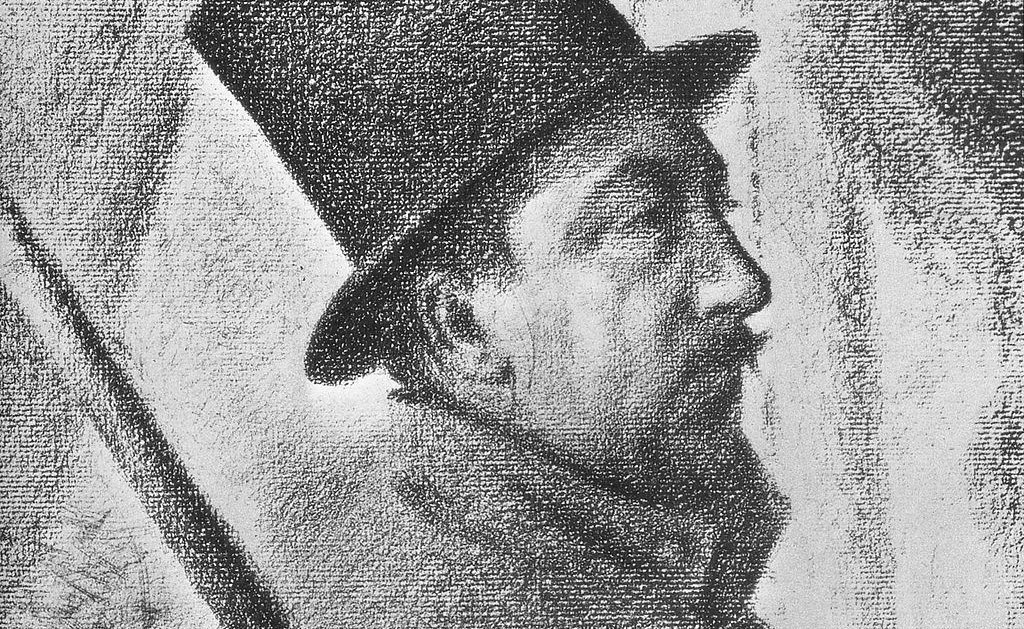 Paul Signac Biography
Paul Victor Signac (November 11, 1863 – August 15, 1935) was born in Paris, France. A Painter considered one of the most prominent exponents of neo-impressionism with Georges Seurat, a painter with whom he had a close relationship. Signac was born into a wealthy family which allowed him to devote himself fully to painting.
By the mid-1880s, he studied arts and honed his skills in Bin's workshop. In the early years of his career, he became interested in impressionism, an artistic movement that continued until he met Seurat. Along with this he ventured into pointillism or divisionism, an artistic technique of which Signac is one of the most important exponents. In his works, he painted landscapes of southern France and other regions that he visited on his ship.
Studies and beginnings
Born into a wealthy family, he was able to devote himself to study and the arts without restrictions. In 1882, he joined the École des Arts-Décoratifs de Paris (School of Decorative Arts). For the same period, he attended the free workshop of Bin, painter, and politician, who was then mayor of Montmartre. In the course of the following years, he collaborated in the creation of the Société des Artistes Indépendants, founded in 1884. He was the vice president in 1903 and president six years later. He also participated actively in the creation of the Salon des Indépendants.
In 1886, he was part of the IX Impressionist Exhibition, along with renowned painters such as Seurat, Edgar Degas, Camille Pissarro, Jean-Louis Forain and Paul Gauguin. In these early years, his paintings reflected the influence of Pissarro, Pierre Auguste Renoir, and Claude Monet.
Career
Towards the end of the 19th century, Signac began to lean towards the style proposed by Seurat, deepening the pointillist technique. In those first paintings, he painted the Mediterranean coasts and the banks of the Seine, lighthouses, coasts, among others.
In 1899, he raised his aesthetic ideas in the book De Eugène Delacroix to Neo-impressionism (1899), a work in which he defended the techniques of neo-impressionists. School that emerged in 1886 from the hand of Seurat and Signac. Camille Pissarro, Maximilien Luce Théo van Rysselberghe and Henri-Edmond Cross also participated in this.
Some characteristics of this artistic movement are the concern for volume, the development of shapes without defined profiles, the order in the composition and the use of pure basic colors, which when used in a pointillist painting would create an optical illusion that gives more luminosity in painting. This idea is based on the theory of the simultaneous contrast of colors by Michel Eugéne Chevreul.
When Seurat died, Signac moved to Saint-Tropez, (Cote d'Azur, France), a town where he remained until 1911. Throughout his life he traveled and sailed through different countries such as Italy and Turkey, also toured France. During these trips visited La Rochelle, Marseille, Venice, and Istanbul, among others. Those experiences served as inspiration for his paintings, in which he represented maritime scenes. Within those trips, he painted a large number of watercolors.
Throughout time, he ceased to strictly follow the rules of pointillism, widening the brushstrokes as seen in the paintings Samois, Departure of tuna vessels in Groix, La Seine au Pont-Royal, and Rivière de Vannes. From 1913, Signac traveled to Antibes, where he spent long stays, keeping his studio in Paris. During this period, he was president of the Société des Artistes Indépendants, a position he held from 1909 until his death on August 15, 1935, in Paris.
In the course of his career, Signac painted a large number of paintings and watercolors. In most of these, he applied pointillism, a technique developed by Seurat. Most of these paintings represented maritime scenes, although, he also painted still lives, decorative compositions, and everyday scenes. Among his most outstanding works are Opus 217. Against the Enamel of a Background Rhythmic with Beats and Angles, Tones, and Tints (1890), Woman by the Lamp (1890), The Papal Palace in Avignon (1900), Grand Canal ( 1905), The Port of Rotterdam (1907), Antibes, the towers (1911), Port of La Rochelle (1921) and Lézardrieux (1925).
In the last years of his career, he painted various watercolors in which he did not strictly follow the rules of pointillism; for this period he became friends with Belgian painters who subsequently formed a group of neo-impressionists.