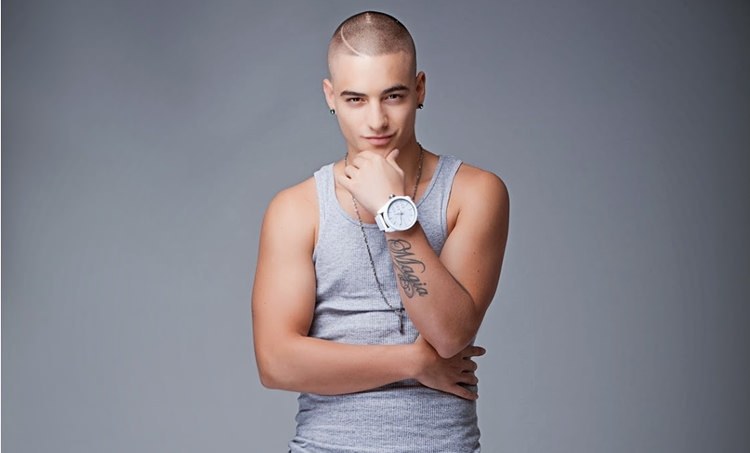 Maluma Biography
Juan Luis Londoño Arias, popularly known as Maluma, is a Colombian singer and composer of reggaeton. Juan was born on January 28, 1994, in Medellín, Colombia. He is the son of Marlli Arias and Luis Londoño and brother of Manuela Londoño. In fact, his artistic name is made up of the first two letters of the names of his mother, father, and sister.  "Maluma".
As a child, he was passionate about soccer, which he practiced until he was 8 years old and reached the lower divisions of Atlético Nacional and La Equidad. He studied at the Hontanares school, where he began to show a great interest in music. When he was in tenth grade, he won a song contest singing the song "Tengo Ganas" by Andrés Cepeda, and since then he began to show the great skills he had for music.
In 2009, he composed the song titled "No Quiero" which later he would record it in a studio. Being a professional musician was not in his plans. However, after being listened by a group of music producers who offered him to record an album, he decided to start his musical career. In 2010, he began to receive vocal technique classes and after graduating as a bachelor he launched himself fully into music with the aim of becoming a recognized singer of the urban genre.
In 2011, Maluma published his first single titled "Farandulera", with which he began to be recognized in Colombia, even without having signed a record contract with any company. This song quickly became popular on radio stations and the Internet, so it began to attract music production companies and in mid-2011 signed a contract with the music company Sony Music. After signing his contract, Maluma's musical career began growing and recorded the second single in his career titled "Loco". A few months later, he released his song "Obsesion" which was one of the most talked about and accompanied by a video recorded on the Antioquia railroad.
Maluma also recorded what was his third single called "Pasarla Bien" which was the first song by Maluma that managed to position itself among the first 5 places in the National Report of Colombia, in which it took third place. These songs, along with others, were part of the compilation of hits that the singer released at the beginning of August 2012 on his first album as singer titled "Magia" which exceeded ten thousand copies sold and gave him the gold certificate by of the Colombian Association of Producers of Phonograms. In 2012, he also won his first Shock Awards nomination, in the category Best New Artist.
In 2013, Maluma already was popular in many Latin America countries and the United States, so he released another of his singles entitled "La Temperatura" which managed to position in a short time among the first 40 positions of some Billboard music charts. Later in 2013, Maluma was nominated for the Latin Grammy Awards, in the category of best new artist, and at the Grammy awards ceremony, Maluma performed the song "La Temperatura". In 2013, the singer also won the award for best radio song in the Shock Awards, for his single "La Temperatura", and was nominated for the award as best Latin American artist at the MTV Europe Music Awards and candidate for the best new award artist of the Nuestra Tierra Awards.
Around 2014, Maluma Launched 3 singles: "Adiccted", "Carnival" and "La Curiosidad" which were great national success and La Curiosidad managed to overcome the borders since it was an international success to position itself in the Latin popularity list Pop Song among the first 40 songs, in the first 50 of the Hot Latin Songs list and in the first 50 of Billboard's Latin Airplay. He also participated as a collaborator in songs such as: "Olé Brasil" by Elvis Crespo and "Te Viví" by Jorge Villamizar.
On June 21, 2014, Maluma kicked off his musical tour called "Pretty Boy / Dirty Boy Tour" performing in Peru, Bolivia, Canada, Colombia, the United States, Ecuador, and Venezuela. During that tour, he would be asked to perform at the Juventud Awards, where he performed the song "La Temperatura" and in that same month, he announced his participation as a coach in the program La Voz Kids Colombia. A month later, he was part of the coaches of the Kids Choice Awards of the Nickelodeon channel.
In January of 2015, the singer launched a compilation of his greatest hits entitled "PB.DB. The Mixtape " which sold more than one hundred thousand copies, which merit to receive the diamond certification, which is the highest recognition granted by the Colombian Association of Producers of Phonograms, being the first national artist of the urban genre to receive such certification.
In April 2015, he released his single "El Tiki" which quickly achieved a spot in the list of 50 positions of Latin Digital Songs, Billboard and was nominated for the best urban song in the Latin Grammy of that year. Two months later, he released one of his most important singles in his career " Borro Cassette ", which was ranked number 3 on the Hot Latin Songs musical list, becoming the first song of the artist to be among the top positions of the most important list of Latin songs, and also meant high positions in several lists from Billboard magazine, Latin Airplay Tropical Songs, Latin Pop Songs and Latin Digital Songs.
Later in 2015, he was again part of the coaches of La Voz Kids. On October 8, of that same year, he was presented at the award ceremony of the first edition of the Latin American Music Awards where he performed his song "Borro Cassette" and in which he was nominated for the new artist of the year award. 2015, was a year full of success for the artist, so he decided to enter the market using other types of strategies, so he launched his urban clothing collection in October, through Amelissa a sales company by catalog.
On October 30 of that year, Maluma released his album "Pretty Boy, Dirty Boy" in which, the singer counted on the collaboration in some of his songs by international artists such as Alexis & Fido, Cosculluela, Arcángel, Farruko, The Micha and Leslie Grace. His album managed to quickly position himself in the first place of the most downloaded albums on iTunes Ecuador, United States, Colombia, Guatemala; in position number two in Mexico, Peru and Argentina, and in position three in Chile. Pretty Boy, Dirty Boy, also reached the number one position on Billboard's main list of Latin albums, after exceeding 3,000 copies sold; for that reason, Maluma became the first Colombian artist of the urban genre to reach that position in such a popular list. To promote his album, Maluma started a concert tour at the end of 2015 in some cities of Colombia. By the beginning of 2016, the artist continued with the promotional tour of his album Pretty Boy, Dirty Boy and performed concerts in Nicaragua, Argentina, Mexico, Venezuela, Dominican Republic and for the first time he came to the European continent where he made concerts in several cities of Spain.
At the end of January 2016, Maluma made a musical collaboration with the singer Thalía in his song "Desde Esa Noche". In the month of February, he released his song "El Perdedor" along with a collaborative version with the singer Yandel, with this song he reached the top 5 of the Latin Songs and was the second song of the artist to reach the number 1 position of the Latin Airplay Chart.
At the end of 2016, he released his song "Cuatro Babys" in collaboration with Noriel, Bryant Myers, and Juhn, which reached over one hundred million views on YouTube in a month. In 2016, Maluma was recognized as one of the most famous Latin artists in the world, for being the composer with the most songs that year.
On April 21, 2017, Maluma premiered his song "Felices Los 4" which was a total success since it exceeded one billion views on YouTube. In addition, that same year, he collaborated with the singer Felipe Peláez in the song "Vivo Pensando en Tí".
Maluma is one of the most important Colombian singers of the urban genre worldwide, thanks to the versatility in each of his songs where he mixes reggaeton with other musical genres and for their interest in social work to go against racism and support for LGBT communities.
 ALBUMS
Magia: 2012.
Pretty Boy, Dirty Boy: 2015.
X: 2017.
Some of HIS SONGS
Farandulera (2011)
Loco (2011)
Obsesión (2012)
Pasarla bien (2012)
Primer amor (2013)
Miss independent (2013)
La temperatura (2013)
Addicted (2014)
La curiosidad (2014)
Carnaval (2014)
Ya no es niña (2015)
El tiki (2015)
Borró cassette (2015)
El perdedor (2016)
Sin contrato (2016)
Cuatro babys (2016)
Un polvo (2016)
Colaboraciones con otros artistas:
Se acaba el tiempo (Remix) (2013) Con Maximus Well y J Álvarez.
Juegos prohibidos (2013) Con Nicky Jam.
Salgamos (2013) Con Kevin Roldán & Andy Rivera.
Duele tanto (2014) Con Pipe Peláez.
Olé Brazil (2014) Con Elvis Crespo.
Te viví (2014) Con Jorge Villamizar y Elvis Crespo.
La invitación (2014) Con Pipe Bueno.
Amor en práctica (remix) (2014) Con J Álvarez, Ken-Y y Jory.
Imagínate (remix) (2014) Con Alexis & Fido.
Princesinha (2014) Con Lucas Lucco.
Bandida (2015) Con Danny Romero.
La tierra del olvido (2015) (2015) Con Carlos Vives, Fonseca, Fanny Lu, Andrea Echeverri, Cholo Valderrama, Coral Group y Herencia de Timbiquí.
¡Quédate lejos! (2014) Con Ha*Ash.
Un beso (remix 2) Con Baby Rasta & Gringo.
Desde esa noche (2016) Con Thalía.
Vente pa'cá (2016) Con Ricky Martin.
Chantaje (2016) Con Shakira.
Me llamas (2016) Con Piso 21.
Sin contrato (remix) Con Don Omar y Wisin.
Me gusta (2017) Con Alkilados.
Felices los 4 (2017).
Me Partiste el Corazón (2017).
AWARDS
SHOCK AWARDS
Best Radio Station Song "La temperatura", 2013.
People's Artist and Best Urban Artist, 2014.
Best Radio Station Song "Addicted", 2014.
People's Artist, 2016
MTV EUROPE MUSIC AWARDS
Best Latin American Artist, en 2016
NUESTRA TERRA AWARDS
Best Urban Interpretation "La Temperatura"
MTV Europe Music Awards
Colombian Artist of the Year, 2014
Colombian Artist of the Year, 2016
 TU MUNDO AWARDS
Favorite Artist, 2014
National Favorite Artist and Favorite Song "Borro Cassete", 2016.
OTHER AWARDS
MTV Millennial Awards 2014, 2016.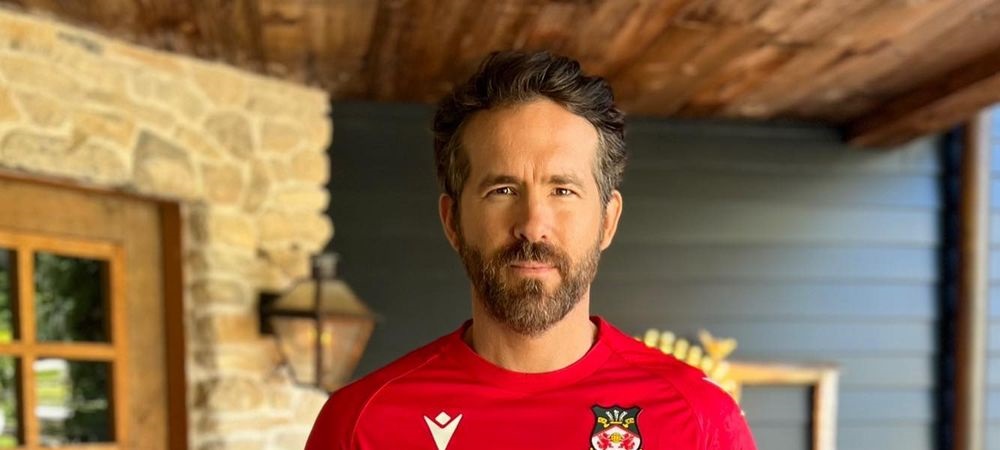 Biography of Ryan Reynolds
Ryan Rodney Reynolds was born on October 23, 1976 in Vancouver, Canada, and he is a well-known actor. When Ryan was born, his mother, Tammy, was a student and a salesperson, while his father, Jim, worked in wholesale food sales and also excelled as a semi-professional boxer. In addition, Ryan has three older siblings.
He studied in his hometown of Vancouver until 1994 when he decided to join a theater group as an extracurricular activity while attending Kwantlen College. However, his passion for acting became a vocation, and Ryan dropped out of college to devote all his time and energy to his acting career.
Debut as an actor
He quickly landed small roles in successful and memorable TV series such as "Sabrina the Teenage Witch" and "The X-Files". In 1998, his big break came with the series "Two Guys, a Girl and a Pizza Place", which ran until 2001 and catapulted him to fame. The show became very popular thanks to its great comedic content, an area where Reynolds demonstrated perfect skill, but this was not the first time that Ryan had made a name for himself in a Hollywood comedy, as he had already been in "Life During Wartime" in 1997.
Films
After working in several minor jobs, Ryan got his first major role as a protagonist in the crazy "Van Wilder – Animal Party", where he played a college party organizer. The success of the film opened doors for him to work alongside Michael Douglas in "Till Death Do Us Part", support Wesley Snipes in "Blade Trinity" or star in the horror movie "The Amityville Horror". However, at this stage of his career, Ryan stood out mainly as a protagonist in comedies such as "Just Friends", "Waiting" and "Harold & Kumar Go to White Castle". This led him to want to leave his comedic side behind, getting involved in different projects such as the thriller "Smokin' Aces", the independent film "Adventureland" and the action film "X-Men Origins: Wolverine". Later on, he also participated in romantic films such as "The Proposal" and "Definitely, Maybe". However, recognition of his acting ability did not come until Ryan was nominated for a Goya Award for his demanding role in "Buried". It is worth noting that he also brought to life the comic book hero "Green Lantern" and the renowned "Deadpool".
Contracts, curiosities
Prestigious brands like Hugo Boss have not been oblivious to Ryan Reynolds' popularity, charisma, and good looks, offering him contracts to be the face of one of their fragrances: Boss Bottled Night, a fragrance that, through great advertising, managed to convey an irresistible seductive effect.
Two curiosities can be highlighted from his work: first, the nearly 10 kilos of solid muscle he gained thanks to rigorous physical training to bring Hannibal King to life in "Blade: Trinity"; and second, his appearance on the animated TV series Zeroman, in which he lent his voice to the character Ty Cheese. In addition, like many Hollywood stars, Ryan Reynolds has an eccentricity outside the world of entertainment: a great passion for motorcycles, of which he owns three collector's items, one of which was designed exclusively for him and is none other than a Harley Davidson.
Romantic relationships
Regarding his personal life, Ryan Reynolds was in a romantic relationship with singer Alanis Morissette from 2002 to 2007. The couple got engaged in 2004, but in July 2006, People magazine reported that they had separated, although neither of them officially confirmed the news. Shortly after, in February 2007, they decided to end their engagement by mutual agreement. In May 2008, Reynolds announced his engagement to actress Scarlett Johansson, and they got married on September 27 of the same year. However, in December 2010, the couple announced in a statement to People magazine that they had decided to end their marriage.
So, on September 9, 2012, he married the actress Blake Lively in Mount Pleasant, South Carolina. In October 2014, they announced that they were expecting their first child, and in December of that same year, Ryan Reynolds and his wife Blake Lively became parents with the birth of their daughter: Ines. Later, on April 14, 2016, his wife's second pregnancy was confirmed, and on September 30, 2016, he became a father for the second time to a boy named James.