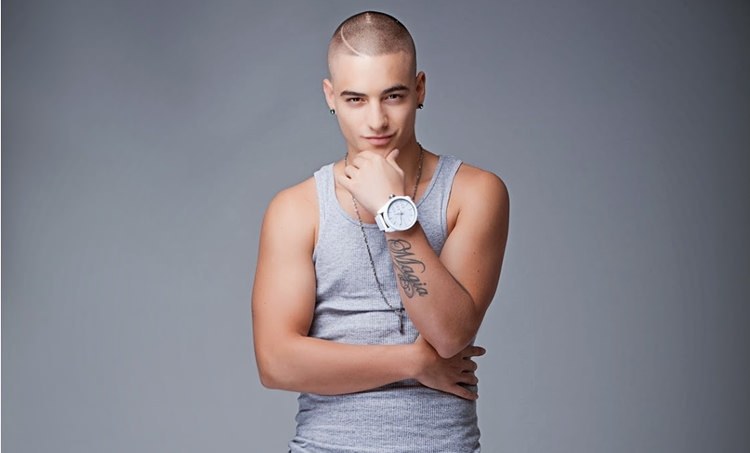 Maluma Biography
Juan Luis Londoño Arias, popularly known as Maluma, is a Colombian singer and composer of reggaeton. Juan was born on January 28, 1994, in Medellín, Colombia. He is the son of Marlli Arias and Luis Londoño and brother of Manuela Londoño. In fact, his artistic name is made up of the first two letters of the names of his mother, father, and sister.  "Maluma".
As a child, he was passionate about soccer, which he practiced until he was 8 years old and reached the lower divisions of Atlético Nacional and La Equidad. He studied at the Hontanares school, where he began to show a great interest in music. When he was in tenth grade, he won a song contest singing the song "Tengo Ganas" by Andrés Cepeda, and since then he began to show the great skills he had for music.
In 2009, he composed the song titled "No Quiero" which later he would record it in a studio. Being a professional musician was not in his plans. However, after being listened by a group of music producers who offered him to record an album, he decided to start his musical career. In 2010, he began to receive vocal technique classes and after graduating as a bachelor he launched himself fully into music with the aim of becoming a recognized singer of the urban genre.
In 2011, Maluma published his first single titled "Farandulera", with which he began to be recognized in Colombia, even without having signed a record contract with any company. This song quickly became popular on radio stations and the Internet, so it began to attract music production companies and in mid-2011 signed a contract with the music company Sony Music. After signing his contract, Maluma's musical career began growing and recorded the second single in his career titled "Loco". A few months later, he released his song "Obsesion" which was one of the most talked about and accompanied by a video recorded on the Antioquia railroad.
Maluma also recorded what was his third single called "Pasarla Bien" which was the first song by Maluma that managed to position itself among the first 5 places in the National Report of Colombia, in which it took third place. These songs, along with others, were part of the compilation of hits that the singer released at the beginning of August 2012 on his first album as singer titled "Magia" which exceeded ten thousand copies sold and gave him the gold certificate by of the Colombian Association of Producers of Phonograms. In 2012, he also won his first Shock Awards nomination, in the category Best New Artist.
In 2013, Maluma already was popular in many Latin America countries and the United States, so he released another of his singles entitled "La Temperatura" which managed to position in a short time among the first 40 positions of some Billboard music charts. Later in 2013, Maluma was nominated for the Latin Grammy Awards, in the category of best new artist, and at the Grammy awards ceremony, Maluma performed the song "La Temperatura". In 2013, the singer also won the award for best radio song in the Shock Awards, for his single "La Temperatura", and was nominated for the award as best Latin American artist at the MTV Europe Music Awards and candidate for the best new award artist of the Nuestra Tierra Awards.
Around 2014, Maluma Launched 3 singles: "Adiccted", "Carnival" and "La Curiosidad" which were great national success and La Curiosidad managed to overcome the borders since it was an international success to position itself in the Latin popularity list Pop Song among the first 40 songs, in the first 50 of the Hot Latin Songs list and in the first 50 of Billboard's Latin Airplay. He also participated as a collaborator in songs such as: "Olé Brasil" by Elvis Crespo and "Te Viví" by Jorge Villamizar.
On June 21, 2014, Maluma kicked off his musical tour called "Pretty Boy / Dirty Boy Tour" performing in Peru, Bolivia, Canada, Colombia, the United States, Ecuador, and Venezuela. During that tour, he would be asked to perform at the Juventud Awards, where he performed the song "La Temperatura" and in that same month, he announced his participation as a coach in the program La Voz Kids Colombia. A month later, he was part of the coaches of the Kids Choice Awards of the Nickelodeon channel.
In January of 2015, the singer launched a compilation of his greatest hits entitled "PB.DB. The Mixtape " which sold more than one hundred thousand copies, which merit to receive the diamond certification, which is the highest recognition granted by the Colombian Association of Producers of Phonograms, being the first national artist of the urban genre to receive such certification.
In April 2015, he released his single "El Tiki" which quickly achieved a spot in the list of 50 positions of Latin Digital Songs, Billboard and was nominated for the best urban song in the Latin Grammy of that year. Two months later, he released one of his most important singles in his career " Borro Cassette ", which was ranked number 3 on the Hot Latin Songs musical list, becoming the first song of the artist to be among the top positions of the most important list of Latin songs, and also meant high positions in several lists from Billboard magazine, Latin Airplay Tropical Songs, Latin Pop Songs and Latin Digital Songs.
Later in 2015, he was again part of the coaches of La Voz Kids. On October 8, of that same year, he was presented at the award ceremony of the first edition of the Latin American Music Awards where he performed his song "Borro Cassette" and in which he was nominated for the new artist of the year award. 2015, was a year full of success for the artist, so he decided to enter the market using other types of strategies, so he launched his urban clothing collection in October, through Amelissa a sales company by catalog.
On October 30 of that year, Maluma released his album "Pretty Boy, Dirty Boy" in which, the singer counted on the collaboration in some of his songs by international artists such as Alexis & Fido, Cosculluela, Arcángel, Farruko, The Micha and Leslie Grace. His album managed to quickly position himself in the first place of the most downloaded albums on iTunes Ecuador, United States, Colombia, Guatemala; in position number two in Mexico, Peru and Argentina, and in position three in Chile. Pretty Boy, Dirty Boy, also reached the number one position on Billboard's main list of Latin albums, after exceeding 3,000 copies sold; for that reason, Maluma became the first Colombian artist of the urban genre to reach that position in such a popular list. To promote his album, Maluma started a concert tour at the end of 2015 in some cities of Colombia. By the beginning of 2016, the artist continued with the promotional tour of his album Pretty Boy, Dirty Boy and performed concerts in Nicaragua, Argentina, Mexico, Venezuela, Dominican Republic and for the first time he came to the European continent where he made concerts in several cities of Spain.
At the end of January 2016, Maluma made a musical collaboration with the singer Thalía in his song "Desde Esa Noche". In the month of February, he released his song "El Perdedor" along with a collaborative version with the singer Yandel, with this song he reached the top 5 of the Latin Songs and was the second song of the artist to reach the number 1 position of the Latin Airplay Chart.
At the end of 2016, he released his song "Cuatro Babys" in collaboration with Noriel, Bryant Myers, and Juhn, which reached over one hundred million views on YouTube in a month. In 2016, Maluma was recognized as one of the most famous Latin artists in the world, for being the composer with the most songs that year.
On April 21, 2017, Maluma premiered his song "Felices Los 4" which was a total success since it exceeded one billion views on YouTube. In addition, that same year, he collaborated with the singer Felipe Peláez in the song "Vivo Pensando en Tí".
Maluma is one of the most important Colombian singers of the urban genre worldwide, thanks to the versatility in each of his songs where he mixes reggaeton with other musical genres and for their interest in social work to go against racism and support for LGBT communities.
 ALBUMS
Magia: 2012.
Pretty Boy, Dirty Boy: 2015.
X: 2017.
Some of HIS SONGS
Farandulera (2011)
Loco (2011)
Obsesión (2012)
Pasarla bien (2012)
Primer amor (2013)
Miss independent (2013)
La temperatura (2013)
Addicted (2014)
La curiosidad (2014)
Carnaval (2014)
Ya no es niña (2015)
El tiki (2015)
Borró cassette (2015)
El perdedor (2016)
Sin contrato (2016)
Cuatro babys (2016)
Un polvo (2016)
Colaboraciones con otros artistas:
Se acaba el tiempo (Remix) (2013) Con Maximus Well y J Álvarez.
Juegos prohibidos (2013) Con Nicky Jam.
Salgamos (2013) Con Kevin Roldán & Andy Rivera.
Duele tanto (2014) Con Pipe Peláez.
Olé Brazil (2014) Con Elvis Crespo.
Te viví (2014) Con Jorge Villamizar y Elvis Crespo.
La invitación (2014) Con Pipe Bueno.
Amor en práctica (remix) (2014) Con J Álvarez, Ken-Y y Jory.
Imagínate (remix) (2014) Con Alexis & Fido.
Princesinha (2014) Con Lucas Lucco.
Bandida (2015) Con Danny Romero.
La tierra del olvido (2015) (2015) Con Carlos Vives, Fonseca, Fanny Lu, Andrea Echeverri, Cholo Valderrama, Coral Group y Herencia de Timbiquí.
¡Quédate lejos! (2014) Con Ha*Ash.
Un beso (remix 2) Con Baby Rasta & Gringo.
Desde esa noche (2016) Con Thalía.
Vente pa'cá (2016) Con Ricky Martin.
Chantaje (2016) Con Shakira.
Me llamas (2016) Con Piso 21.
Sin contrato (remix) Con Don Omar y Wisin.
Me gusta (2017) Con Alkilados.
Felices los 4 (2017).
Me Partiste el Corazón (2017).
AWARDS
SHOCK AWARDS
Best Radio Station Song "La temperatura", 2013.
People's Artist and Best Urban Artist, 2014.
Best Radio Station Song "Addicted", 2014.
People's Artist, 2016
MTV EUROPE MUSIC AWARDS
Best Latin American Artist, en 2016
NUESTRA TERRA AWARDS
Best Urban Interpretation "La Temperatura"
MTV Europe Music Awards
Colombian Artist of the Year, 2014
Colombian Artist of the Year, 2016
 TU MUNDO AWARDS
Favorite Artist, 2014
National Favorite Artist and Favorite Song "Borro Cassete", 2016.
OTHER AWARDS
MTV Millennial Awards 2014, 2016.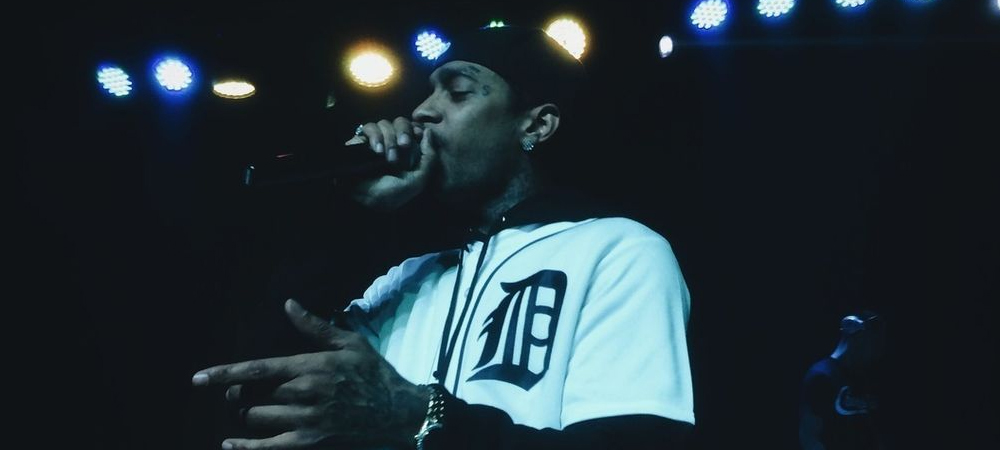 Nipsey Hussle Biography
Ermias Asghedom (August 15, 1985 – March 31, 2019), better known as Nipsey Hussle, was an American rapper, businessman, and community activist, who rose to fame in 2018 with his debut album Victory Lab. Nipsey began his career towards the mid-2000s releasing several successful mixtapes such as Slauson Boy Volume 1, Bullets Ain't Got No Name series and The Marathon. His fame came to him, along with his first Grammy nomination, with his debut album in 2018. He had previously created his label All Money In No Money Out (2010).
Following his death, he received two posthumous Grammys for the songs Racks in the Middle and Higher. He was known for his social work on behalf of the Crenshaw community.
Early years
He was born in Los Angeles, United States, on August 15, 1985. Son of Angelique Smith and Eritrean immigrant Dawit Asghedom, he grew up in Crenshaw, a neighborhood located south of Los Angeles, with his siblings Samiel and Samantha. He attended Hamilton High School but dropped out before graduating. Since he was little he looked for a way to help around the home, so over time, he began to work selling different products on the street.
After leaving school he became involved in the world of gangs, however, he turned away from it when he realized that it was not what he expected for his future. Decided then to dedicate himself to music, he sold everything that linked him to the gangs and worked for a time to buy his own production tools. After finishing his studies, he began to write and produce his own mixtapes, which he sold from a car. After finding inspiration from a trip he took to Eritrea with his father and spending time in prison, Nipsey turned fully to his career and business. He always looked for ways to start and help the community in which he grew up: giving jobs, helping students, renovating public spaces, etc …
Community activist
Nipsey was admired for his work at Crenshaw because instead of moving or investing in hedge funds, he preferred to help the community by boosting the local economy.
Career
In late 2005, Nipsey Hussle released his first mixtape, Slauson Boy Volume 1, independently, to great local success. By then he already had a fan base at the regional level, so it took him a while to sign a contract with the Epic Records and Cinematic Music Group labels. Later, the first volumes of the Bullets Ain't Got No Name series appeared, with which he expanded his popularity. Burner on My Lap, Ridin Slow, Aint No Black Superman, Hussle in the House and It's Hard out Here, were some of the songs included in the series.
By 2009, Nipsey would make a name for himself collaborating with Drake on Killer and with Snoop Dog on Upside Down. He also released Bullets Ain't Got No Name vol.3 and in 2010, he left Epic and opened his own label All Money In No Money Out. Under this label, he would soon release The Marathon, a mixtape in which hits such as Love ?, Mr. Untouchable, Young Rich and Famous and Late Nights and Early Mornings appeared. He also created The Marathon Clothing at that time, a sports and casual clothing brand that was based in his neighborhood. He then released the mixtape The Marathon Continues (2011), participated in the We Are the World 25 for Haiti campaign, and was featured in the popular XXL Magazine Annual Freshman Top Ten.
In 2013 came Crenshaw, a mixtape that would become famous because Jay-Z himself bought 100 copies for $ 100 each.
Victory Lap
After many delays, Nipsey would release his long-awaited debut album Victory Lap, on February 16, 2018, to great success. It was praised by critics and received a Grammy nomination for best rap album of the year. It was such a success that many singles entered the Billboard and Itunes charts. However, Nipsey did not enjoy much fame.
Death
Hussle was assassinated on March 31, 2019, outside his store in South Los Angeles. He was shot multiple times by a man he had previously clashed with, he was arrested and charged with murder on April 2 of the same year. After his death, many personalities expressed the pain caused by the news. It is worth mentioning that the Mayor of Los Angeles himself gave his condolences to the family, recognizing Hussle's social work in Crenshaw.
He was the partner of actress Lauren London and was the father of two children.
Sales strategies and greatest hits
Hussle was known for his sales strategies, since, he used to upload his singles in free download and then sell some limited editions for a cost of 100 to 1000 dollars. It promoted the sale of his work with campaigns such as Proud2Pay and Mailbox Money, in which he gave special incentives (autographed photos, dedication calls, tickets to his studio, and special events) to buyers. His revolutionary ideas promised him a fruitful career.
Some of his greatest hits
Rose Clique
Forever On My Fly Shit
Thas Wat Hoes Do Proud of That (with Rick Ross)
Face the world
Bless, 1 of 1
Where Yo Money At
Fuck Donald Trump
Higher
Young Rich and Famous