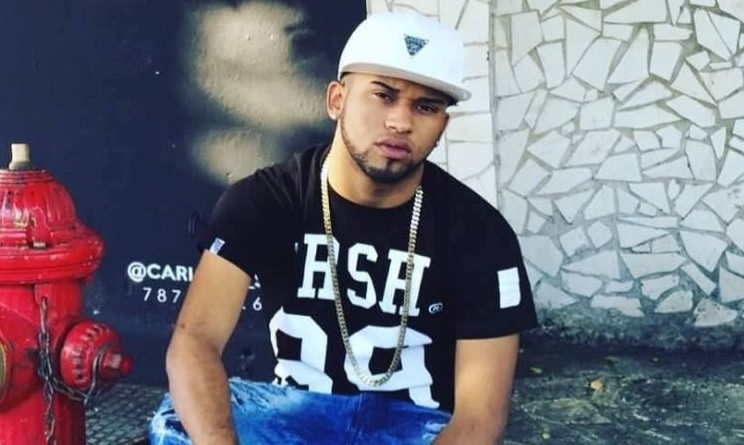 Bryant Myers biography
Bryant Roena, known in the world of music as Bryant Myers, is a Puerto Rican singer of the urban genre and trap, recognized for being one of the exponents of the moment in those musical genres and for his particular voice, which makes it different from the rest of exponents of the genre. In addition, he describes himself as "The one with the hoarse voice that does not use delay" He was born on April 5, 1998, in Loma Alta, Carolina, Puerto Rico.
He grew up in the corners, in the alleys and was part of the so-called school of the street, so much so that he went through financial difficulties, it was at that moment when he began to write his lyrics with the motivation to get ahead. Bryant claimed that:
"Sometimes we did not have breakfast or lunch. My mom could not buy me some slippers. That made me want to make a lot of money to have my family well, and that nothing should be missing from my mother or my brother. "
His stage name comes from the character in the movie "Halloween" Michael Myers, opting for the name of Bryant Myers.
His start in music came with the song "Esclava" which he released in September 2015 and had the collaboration of his political cousin Luis Beauchamp, better known as Anonimus. For the year 2016 premiered the remix of this theme, which counted with the collaboration of singers Anuel AA and Almighty. In addition, he managed to exceed 20 million views on the Youtube platform in the third quarter of the year. That same year, he announced the release of his album "Mr. Myers."
During the musical career of Bryant Myers, he was given the opportunity to work with urban artists such as Ñengo Flow, Tempo, Kevin Roldan, Farruko, Brytiago, Bad Bunny, Ozuna, Arcángel, among others, in songs like Un Ratito Mas, Hablame claro, Ella me quiere ver and Hablarte; These junkets made him known throughout the world and make a big jump in his musical career.
In October of 2016, the video of the song "Cuatro Babys" by Maluma was coached, with the collaboration of Myers, Noriel, and Juhn. That song quickly reached more than 7 million views on YouTube in the first two days after the premiere. In addition, the contribution of the young singer made the Colombian singer Maluma ventured into the trap genre with this song. That same year, he released the song "Ay Mami" in collaboration with the singer Tito El Bambino.
On April 6, 2017, Bryant Myers collaborated with the English trap singer Wyclef Jean on the song Hendrix Remix. In addition, the singers Farina and Anonimus participated. Throughout that year he released songs like Un Ratito Mas, Pa Pasar El Rato, Bajen Pa 'Ca, Hablame, Hasta que muera, among others.
SONGS AND COLLABORATIONS BY BRYANT MYERS
Si ellos supieran (Ft Farina): 2016.
Hechos (Ft Engel Montaz): 2016.
El Lio (ft anonimus and cal-k boy): 2016.
4 Babys (Collaboration with Maluma): 2016.
Dreaming (Ft Kendo Kaponi): 2016.
In Another Dimension: 2016.
In his note (Collaboration with Baby Rasta): 2016.
Hasta que muera: 2016.
None is mounted (Collaboration with Anuel AA): 2016.
En camino a Marte: 2016.
Hablame Claro (Ft Ñejo): 2017.
Por que esta con el todavia? (Ft Kevin Roldan): 2017.
Un ratito mas (Ft Bad Bunny): 2017.
Bajen Pa 'Ca (Ft Noriel and Anuel AA): 2017.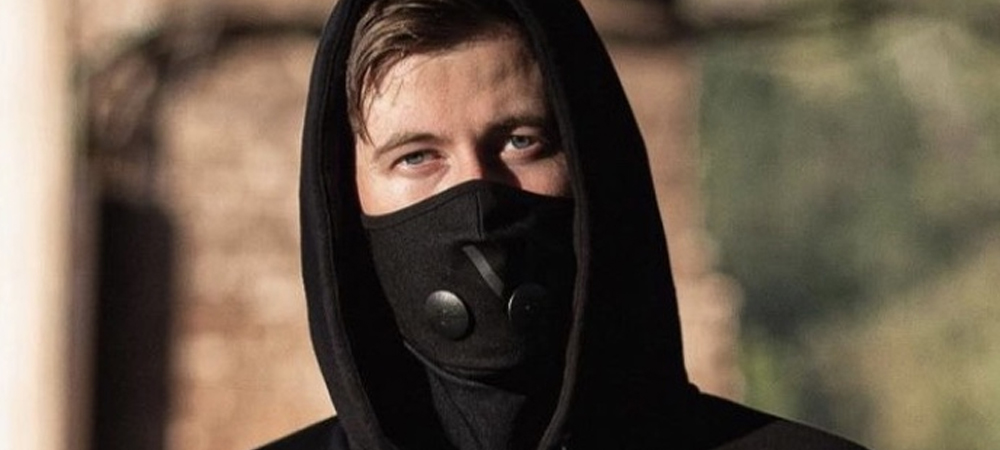 Alan Walker Biography
Alan Walker (August 24, 1997) DJ and producer. He was born in Northampton, England. He lived in Bergen, Norway because at the age of two his parents moved there for work reasons. His interest in music began when he met and closely followed the careers of producers like K-391 and Ahrix, Alan spent hours watching videos of them on YouTube, and also closely followed composers Steve Jablonsky and Hans Zimmer. Thus, Walker began to create his own music from his laptop. He began composing under the pseudonym DJ Walkzz.
His most popular composition in his beginnings was titled Fade (2014) its virtual launch was due to an error by Walker who uploaded it by mistake, but what he did not know is that it would be popular quickly with the public and the record label NoCopyrightSounds (NCS ) with whom he had signed a contract. NoCopyrightSounds launched Faded on its YouTube channel in late 2014. It was very successful and had over 300 million views.
The songs Specter and Force followed in 2015. The same year he managed to sign with the important Sony Music Entertainment (SME), they released Faded, a vocal and remastered version of Faded. The song had the vocal collaboration of Iselin Solheim and contained the instrumental version. Within a few weeks of the release, it began to lead the top positions on the European charts. It got 2 billion views on YouTube, making the song the most popular. Two months later, he released the acoustic version of it, titled Faded (Restrung). Then Walker released Sing Me to Sleep, singer Iselin Solheim reappeared, this time with an instrumental version.
Subsequently, he released three remixes, one of the Coldplay song Hymn for the Weekend, another of the Cash Cash & Digital Farm Animals Millionaire (ft. Nelly) song, and the last of Sia's song, Move Your Body. Before the end of 2016, his followers were able to enjoy his new single Alone. Noonie Bao collaborated. Later, an instrumental remix version and an acoustic version titled Alone (Restrung) was released.
It is important to mention that 2017 was a low production year for Alan Walker: he released his new single Tired, which featured the voice of Irish singer Gavin James and then a remix produced by Kygo was released. We must say that Walker has walked in the paths of the various branches of electronic music, for example, EDM, Progressive House, Drum & bass. He will soon be taking his music to Japan, South Korea, and other surrounding areas. The following year, he started performing in Canada. In 2018 he went on several tours of Europe and Asia.
Alan Walker Songs
Faded
Diamond Heart (feat. Sophia Somajo)
Alone
Darkside (feat. Au / Ra & Tomine Harket)
The Specter
All Falls Down (feat. Noah Cyrus & Digital Farm Animals)
Different World (feat. Sofia Carson, K-391 & CORSAK)
Ignite
Impossible
Sing me to sleep
Without love
Heart
Tired (feat. Gavin James)
Baby don't go
Specter
Do it all for you
Force
Heading Home (I Stand Alone)
My heart Stay.