Camille Pissarro biography
Jacob Abraham Camille Pissarro (July 10, 1830 – November 13, 1903) was born in Saint Thomas, Virgin Islands, now in the US Virgin Islands, but then in the Danish West Indies. Impressionist painter. Spent much of his life in France, where he was part of the impressionist movement and schools created by other impressionist painters such as neo-impressionism.
Pissarro's career began in the 1850s, a period in which the artist made several trips in which he would paint landscapes and scenes of everyday life. He subsequently settled in France, where he came into contact with the painters Camille Corot, Claude Monet, and Paul Cézanne, who deeply influenced his work. Between 1874 and 1886 he participated in the Impressionist exhibitions, in which the works of Edgar Degas, Berthe Morisot, Georges Seurat, Henri Rouart, Victor Vignon, Paul Gauguin, among others were presented. His most recognized works are: Road to Versailles (1871), Peasant Houses (1887), Harvest of Apples (1888), Lacroix Island (1888), Sunset in Éragny (1890), Spring at Dawn and Cloudy (1900) and The Pilot's Wharf in Havre (1903).
He was born into a wealthy family. His father was Abraham Gabriel Pissarro, Sephardic Jew and his mother was Rachel Manzano-Pomié, Dominican with Spanish ancestry. He attended part of his academic training in his hometown. Around 1842 he moved to Paris, where he continued his education. While living in the city he became interested in art and painting, coming into contact with the Parisian artistic environment. Years later he returned to Santo Tomas with his family, being at home he talked with his father about his interest in art and his desire to start his artistic training, but he denied him permission to study. At this time he began working in the family business while making sketches of landscapes and other scenes inspired by the island.
At the beginning of the 1850s, he accompanied the Danish painter Fritz Melbyl on his trip through Caracas, during his stay he painted landscapes and scenes of customs, shortly thereafter he returned to Santo Tomas, where he worked with his father for a short time.
Artistic career
Against the will of his father he moved to Paris in 1855, in the city he began his artistic training attending the School of Fine Arts and the Jules Suisse Academy. In these years he became friends with Camille Corot, Monet, and Cézanne, who influenced him in the first works of the young painter. By this period his paintings were of a traditional cut as it is reflected in the Marne River in Chennevières (1864) Paysage aux Pâtis (1867) and L'Hermitage à Pontoise (1867).
In the 1870s, Pissarro, Monet, and other French artists created the Impressionist art movement, a pictorial school in which the subjective impression that generated a certain scene or object was created on the canvas, emphasizing the center of the painting, which was surrounded by a luminous atmosphere. One of the most outstanding features of this school was the study of natural light.
As a member of this pictorial school, he participated in the eight Impressionist exhibitions that were held between 1876 and 1884, these exhibitions were the center of debate and revisionism of the movement, it should be noted that, due to internal differences between the exponents of this movement, on several occasions, some painters preferred not to participate and others were rejected because their paintings did not rigorously follow the foundations of impressionism. In these exhibits, the works of Pissarro, Monet, Cézanne, Vignon, Seurat, Morisot, Cassat, Degas, Forain, Rouart and Signac, among others, were exhibited. In the course of the 1880s, he became friends with the neo-impressionists Seurat and Signac, which motivated him to experiment with the pointillist technique in some of his works, although he did not rigorously follow the foundations of neo-impressionism, the influence of this school in the works: Peasant Houses (1887), Hay Harvest at Éragny (1887), Harvest of Apples (1888) and Isla Lacroix (1888). After experimenting with neo-impressionism, he returned to impressionism, painting a large number of landscapes and scenes of everyday life, themes that he frequently represented.
In 1892, the dealer Paul-Durand-Ruel organized a large exhibition of Pissarro's work, in which he raised enough money to solve the economic problems he faced. Three years later the eye disease he suffered worsened, so he was forced to paint from the window of his home. In this period, he painted urban scenes such as Opera Avenue, rain effect (1898) and The Garden of Las Tullerias (1899), for this same period he painted Solar Light in the Snow in the Morning (1895) and The French Theater Square ( 1898). In the last years of his career, he painted: Effect of the Morning Light in Éragny (1899), The Havre Morning Harbor in the Morning (1902), The Pont Neuf (1902) and The Pilot's Pier in Havre (1903). After the deterioration of his health, he died on November 13, 1903, in Paris.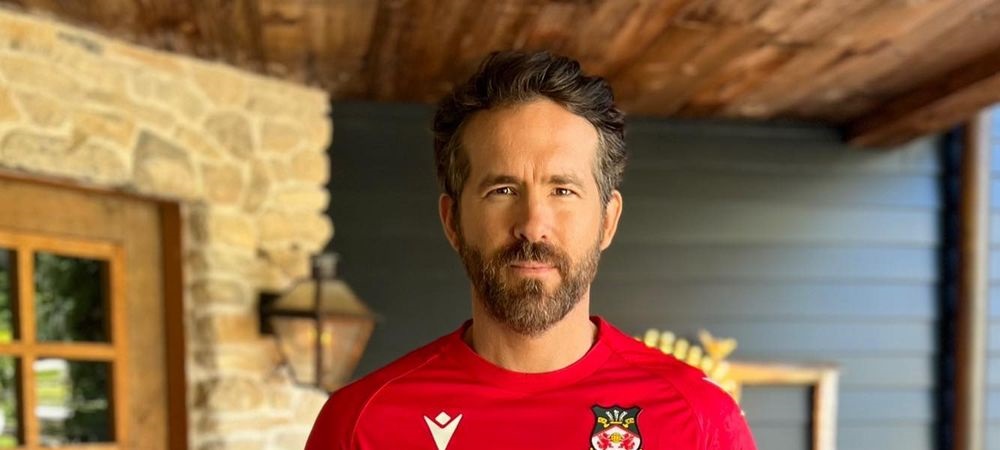 Biography of Ryan Reynolds
Ryan Rodney Reynolds was born on October 23, 1976 in Vancouver, Canada, and he is a well-known actor. When Ryan was born, his mother, Tammy, was a student and a salesperson, while his father, Jim, worked in wholesale food sales and also excelled as a semi-professional boxer. In addition, Ryan has three older siblings.
He studied in his hometown of Vancouver until 1994 when he decided to join a theater group as an extracurricular activity while attending Kwantlen College. However, his passion for acting became a vocation, and Ryan dropped out of college to devote all his time and energy to his acting career.
Debut as an actor
He quickly landed small roles in successful and memorable TV series such as "Sabrina the Teenage Witch" and "The X-Files". In 1998, his big break came with the series "Two Guys, a Girl and a Pizza Place", which ran until 2001 and catapulted him to fame. The show became very popular thanks to its great comedic content, an area where Reynolds demonstrated perfect skill, but this was not the first time that Ryan had made a name for himself in a Hollywood comedy, as he had already been in "Life During Wartime" in 1997.
Films
After working in several minor jobs, Ryan got his first major role as a protagonist in the crazy "Van Wilder – Animal Party", where he played a college party organizer. The success of the film opened doors for him to work alongside Michael Douglas in "Till Death Do Us Part", support Wesley Snipes in "Blade Trinity" or star in the horror movie "The Amityville Horror". However, at this stage of his career, Ryan stood out mainly as a protagonist in comedies such as "Just Friends", "Waiting" and "Harold & Kumar Go to White Castle". This led him to want to leave his comedic side behind, getting involved in different projects such as the thriller "Smokin' Aces", the independent film "Adventureland" and the action film "X-Men Origins: Wolverine". Later on, he also participated in romantic films such as "The Proposal" and "Definitely, Maybe". However, recognition of his acting ability did not come until Ryan was nominated for a Goya Award for his demanding role in "Buried". It is worth noting that he also brought to life the comic book hero "Green Lantern" and the renowned "Deadpool".
Contracts, curiosities
Prestigious brands like Hugo Boss have not been oblivious to Ryan Reynolds' popularity, charisma, and good looks, offering him contracts to be the face of one of their fragrances: Boss Bottled Night, a fragrance that, through great advertising, managed to convey an irresistible seductive effect.
Two curiosities can be highlighted from his work: first, the nearly 10 kilos of solid muscle he gained thanks to rigorous physical training to bring Hannibal King to life in "Blade: Trinity"; and second, his appearance on the animated TV series Zeroman, in which he lent his voice to the character Ty Cheese. In addition, like many Hollywood stars, Ryan Reynolds has an eccentricity outside the world of entertainment: a great passion for motorcycles, of which he owns three collector's items, one of which was designed exclusively for him and is none other than a Harley Davidson.
Romantic relationships
Regarding his personal life, Ryan Reynolds was in a romantic relationship with singer Alanis Morissette from 2002 to 2007. The couple got engaged in 2004, but in July 2006, People magazine reported that they had separated, although neither of them officially confirmed the news. Shortly after, in February 2007, they decided to end their engagement by mutual agreement. In May 2008, Reynolds announced his engagement to actress Scarlett Johansson, and they got married on September 27 of the same year. However, in December 2010, the couple announced in a statement to People magazine that they had decided to end their marriage.
So, on September 9, 2012, he married the actress Blake Lively in Mount Pleasant, South Carolina. In October 2014, they announced that they were expecting their first child, and in December of that same year, Ryan Reynolds and his wife Blake Lively became parents with the birth of their daughter: Ines. Later, on April 14, 2016, his wife's second pregnancy was confirmed, and on September 30, 2016, he became a father for the second time to a boy named James.