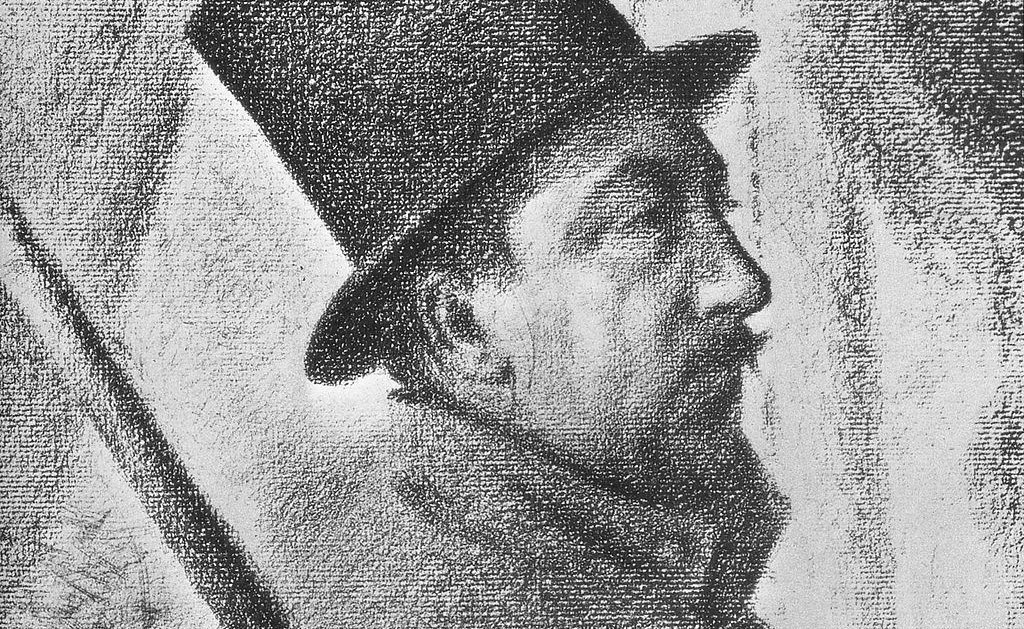 Paul Signac Biography
Paul Victor Signac (November 11, 1863 – August 15, 1935) was born in Paris, France. A Painter considered one of the most prominent exponents of neo-impressionism with Georges Seurat, a painter with whom he had a close relationship. Signac was born into a wealthy family which allowed him to devote himself fully to painting.
By the mid-1880s, he studied arts and honed his skills in Bin's workshop. In the early years of his career, he became interested in impressionism, an artistic movement that continued until he met Seurat. Along with this he ventured into pointillism or divisionism, an artistic technique of which Signac is one of the most important exponents. In his works, he painted landscapes of southern France and other regions that he visited on his ship.
Studies and beginnings
Born into a wealthy family, he was able to devote himself to study and the arts without restrictions. In 1882, he joined the École des Arts-Décoratifs de Paris (School of Decorative Arts). For the same period, he attended the free workshop of Bin, painter, and politician, who was then mayor of Montmartre. In the course of the following years, he collaborated in the creation of the Société des Artistes Indépendants, founded in 1884. He was the vice president in 1903 and president six years later. He also participated actively in the creation of the Salon des Indépendants.
In 1886, he was part of the IX Impressionist Exhibition, along with renowned painters such as Seurat, Edgar Degas, Camille Pissarro, Jean-Louis Forain and Paul Gauguin. In these early years, his paintings reflected the influence of Pissarro, Pierre Auguste Renoir, and Claude Monet.
Career
Towards the end of the 19th century, Signac began to lean towards the style proposed by Seurat, deepening the pointillist technique. In those first paintings, he painted the Mediterranean coasts and the banks of the Seine, lighthouses, coasts, among others.
In 1899, he raised his aesthetic ideas in the book De Eugène Delacroix to Neo-impressionism (1899), a work in which he defended the techniques of neo-impressionists. School that emerged in 1886 from the hand of Seurat and Signac. Camille Pissarro, Maximilien Luce Théo van Rysselberghe and Henri-Edmond Cross also participated in this.
Some characteristics of this artistic movement are the concern for volume, the development of shapes without defined profiles, the order in the composition and the use of pure basic colors, which when used in a pointillist painting would create an optical illusion that gives more luminosity in painting. This idea is based on the theory of the simultaneous contrast of colors by Michel Eugéne Chevreul.
When Seurat died, Signac moved to Saint-Tropez, (Cote d'Azur, France), a town where he remained until 1911. Throughout his life he traveled and sailed through different countries such as Italy and Turkey, also toured France. During these trips visited La Rochelle, Marseille, Venice, and Istanbul, among others. Those experiences served as inspiration for his paintings, in which he represented maritime scenes. Within those trips, he painted a large number of watercolors.
Throughout time, he ceased to strictly follow the rules of pointillism, widening the brushstrokes as seen in the paintings Samois, Departure of tuna vessels in Groix, La Seine au Pont-Royal, and Rivière de Vannes. From 1913, Signac traveled to Antibes, where he spent long stays, keeping his studio in Paris. During this period, he was president of the Société des Artistes Indépendants, a position he held from 1909 until his death on August 15, 1935, in Paris.
In the course of his career, Signac painted a large number of paintings and watercolors. In most of these, he applied pointillism, a technique developed by Seurat. Most of these paintings represented maritime scenes, although, he also painted still lives, decorative compositions, and everyday scenes. Among his most outstanding works are Opus 217. Against the Enamel of a Background Rhythmic with Beats and Angles, Tones, and Tints (1890), Woman by the Lamp (1890), The Papal Palace in Avignon (1900), Grand Canal ( 1905), The Port of Rotterdam (1907), Antibes, the towers (1911), Port of La Rochelle (1921) and Lézardrieux (1925).
In the last years of his career, he painted various watercolors in which he did not strictly follow the rules of pointillism; for this period he became friends with Belgian painters who subsequently formed a group of neo-impressionists.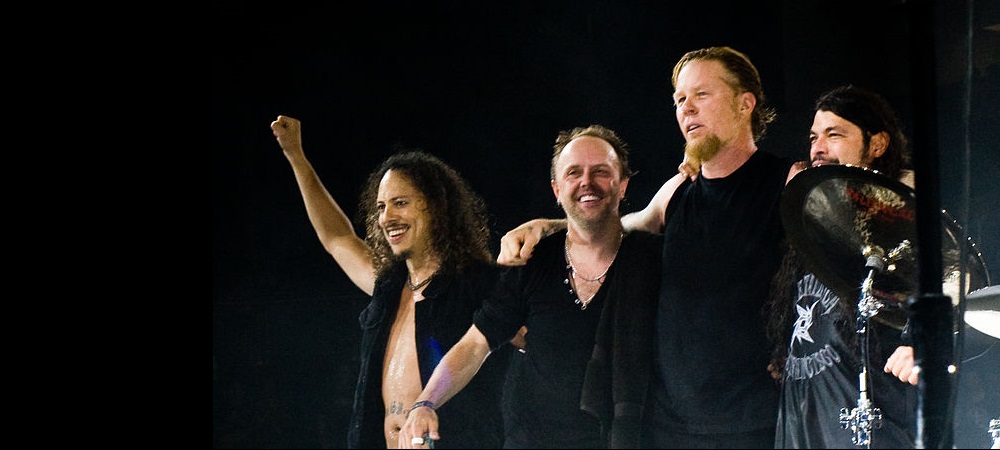 Metallica history
Metallica is an American thrash metal band from Los Angeles and based in San Francisco. It is considered one of the leading groups in the subgenre and throughout its 35-year career it has won numerous awards, including 9 Grammys, 2 American Music Awards, 2 MTV awards, 2 Billboard awards, and a star on the Hollywood Walk of Fame.
1980 – Beginnings
The history of the band begins in 1980 when Lars Ulrich, the son of tennis player Torben Ulrich, placed an ad in the magazine Recycler looking for a guitarist for a metal band influenced by the British New Wave of Heavy Metal. James Hetfield responded to the ad and joined Ulrich as the first members of the band. Ron McGovney joined as bassist and Lloyd Grant as lead guitarist. With this first formation, the band recorded its first demo, Hit the Lights, considered one of the first thrash metal songs. However, they soon realized that the lineup was not working and Lloyd was replaced by Dave Mustaine.
Despite the early disastrous performances due to the lack of experience of the members, the band continued and released No Life 'till Leather, showing a more aggressive sound. Additionally, Ron McGovney was replaced by Cliff Burton as bassist and Dave Mustaine was replaced by Kirk Hammett due to his alcohol addiction. Since then, James Hetfield has taken on both the role of rhythm guitarist and singer.
1983 – Release of 'Kill 'Em All'
With this new lineup and having Johnny Zazula as their manager, the band released in 1983 Kill 'Em All, which gained notoriety in the metal scene and sold more than 300,000 copies. After a tour of the United States and a concert in Holland where they reached their largest audience to date, with 5,000 people, the band released the album Ride the Lightening with Megaforce Records in 1984, which received critical acclaim for its melodic sound.
"1991 – Release of the 'The Black Album'"
After this work, the band released Master of Puppets in 1986 and embarked on a promotional tour that was cut short by an accident in which the bassist Cliff Burton died. After reflecting on their future, the band incorporated Jason Newsted and recorded …And Justice for All, an album with a denser sound that, despite its commercial success and a Grammy nomination, received criticism for being unoriginal and moving away from heavy metal. However, it wouldn't be until the release of their album Metallica in 1991, known as The Black Album, that they reached great success, selling half a million copies in the first week of sales in the United States and reaching the top of the Billboard chart. This work led to two similar albums, Load in 1996 and ReLoad in 1997, which received negative reviews for their proximity to alternative rock and their distance from traditional heavy metal, disappointing their older fanbase.
"2001 – Documentary, Tours, Awards"
In 2001, Jason Newsted left the band and Metallica struggled to find a suitable replacement for some time. Therefore, they had to record their next album, St. Anger, with their producer Bob Rock playing bass. However, Robert Trujillo soon joined the band's lineup. Three years later, the documentary Some Kind of Monster was released, which portrays the recording process of the last album and the internal conflicts that the band had with Dave Mustaine. After a tour in 2006 in which they played Master of Puppets again to celebrate its 20th anniversary, and the release of a compilation of their videos titled The Videos, Metallica was inducted into the Rock and Roll Hall of Fame. Later, they released Death Magnetic in 2008 and the conceptual album Lulu in 2011, which was poorly received by their fans. In 2012, the band founded their own record label, Blackened, and performed a concert in Antarctica to raise awareness about polar melting and environmental crisis. In 2016, they released Hardwired… to Self-Destruct. Currently, the band is still active.