Henri de Toulouse-Lautrec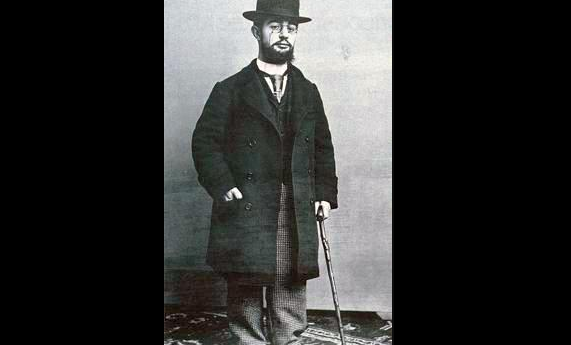 Henri de Toulouse-Lautrec Biography
Henri Marie Raymond of Toulouse-Lautrec (November 24, 1864 – September 9, 1901) was born in Albi, France. Painter, draftsman and poster artist, considered one of the most outstanding artists of the 18th century, in his works he frequently represented the Parisian nightlife.
Toulouse-Lautrec was interested in art from an early age, thanks to his family origin he was able to devote himself fully to cultivate his passion for drawing. Due to two accidents he suffered while practicing sports, his lower limbs were stunted, so he did not reach the appropriate height for someone his age. That situation did not affect his social life, nor his artistic career. In the 1880s he opened his workshop, in which he developed most of his artistic production, which was influenced by the work of artists such as Edgar Degas, Vincent van Gogh, and Paul Gauguin, as well as the Japanese prints ukiyo-e. His most recognized works are The stable of the Fernando circus (1888), Dance at the Moulin Rouge (1890), At the Opera Ball (1893) and In the hall of rue des Moulins (1894).
Early years
He was born into an aristocratic family, his parents were Alphonse de Toulouse-Lautrec-Monfa and Countess Adèle Tapié de Celeyran, first-degree relatives; due to their consanguinity, Henri suffered a disease that affected the proper development of his bones. In 1868, his parents divorced and the four-year-old boy was in the care of his mother. He lived with her in the French county of Albi until 1873, the year in which the family moved to Paris. A year later the disease began to manifest itself. However, the family did not let this affect the child's life. Henri had a calm and happy childhood and adolescence, during these years he played sports and began to be interested in art. While practicing sports he suffered two accidents (1878 and 1879) which seriously affected his lower extremities, since then they grew little, which is why Henri measured 1.52 m.
The beginnings
Towards the end of the 1870s he began painting in the workshop of René Princeteau, an outstanding painter of equestrian and military subjects, he later studied painting the art studies of Léon Bonnat and Fernand Cormon. During this training period he met the post-impressionist painters Émile Bernard, Louis Anquetin and Vincent van Gogh, of the latter he made a portrait in which colors abound, he is currently in the Stedelijk Museum in Amsterdam. This contact with artists of the post-impressionist artistic movement profoundly influenced the works of Toulouse-Lautrec, an artistic one that, as time went by, began to be part of this school, following the expressionist line with Van Gogh.
Artistic career
In 1885 he opened his workshop in Montmartre, where he carried out most of his artistic productions, influenced by the Parisian artistic environment that at that time was leaving aside impressionism as such, to give way to schools that inspired by it rejected its rigor, such as the neo-impressionist school of Seurat and Signac or the synthesis of Gauguin. During this period his works were influenced by the style of Edgar Degas and the ukiyo-e, Japanese prints; of these works he appreciated characteristics such as the use of colors, the enhancement given to the focus of the painting and the way of capturing certain scenes.
In the course of his artistic career Toulouse-Lautrec, he had an active social life, which led him to move in the bohemian atmosphere of Montmartre. He was a regular customer in cafes, theaters and dance halls also frequented brothels and other entertainment establishments. These experiences were the inspiration of his work in which he shaped the bohemian atmosphere, especially drew singers, dancers and circus characters. Since the end of the 1880s, the development of his style can be seen in his works, as reflected in At the Cirque Fernando (1888), in which he represented the world of the circus and its dazzling shows.
In the 1890s he began to illustrate the atmosphere of the Moulin Rouge, emphasizing the dancers and dance scenes, by this time he drew Dance in the Moulin Rouge (1890), Moulin Rouge: La Goulue (1891), The English in the Moulin Rouge (1892), In the Moulin Rouge: two women dancing (1892) and Jane Avril. Garden of Paris (1893); it is worth mentioning that Jane Avril is considered the muse of the young artist. The following year he painted in the hall of rue des Moulins (1894), a work in which he represented the atmosphere of the brothel. In this decade he drew numerous advertising posters on cabarets and commercial products, through which he laid the foundations for poster design. Among the most outstanding works are Divan Japanese (1893), Photographer Sescau (1894), The Mademoiselle Eglantine Company (1896) and The Simpson Chain (1896).
Towards the end of the 1890s, the health of the young artist deteriorated due to alcohol consumption, which is why he was admitted to hospital in 1899, to carry out an ethyl detoxification treatment. During this period he experimented with the use of colors and artificial light. In these years he drew Madame Poupoule at Her Dressing Table (1898), The Bed (1898), At the circus, horse and monkey dressage (1899) and At the Circus The Animal Trainer (1899).
The latest creations Toulouse-Lautrec, reflected the crisis that was going through, becoming bleak as seen in At the Rat Mort (1899), Woman in a Chemise Standing by a Bed (1899), The Milliner (1900), An Examination at the Faculty of Medicine, Paris (1901) and In the Bois de Boulogne (1901). After the deterioration of his health, the young artist died on September 9, 1901, at the age of thirty-six. Currently, part of his work is preserved in the Toulouse-Lautrec Museum, located in Albi.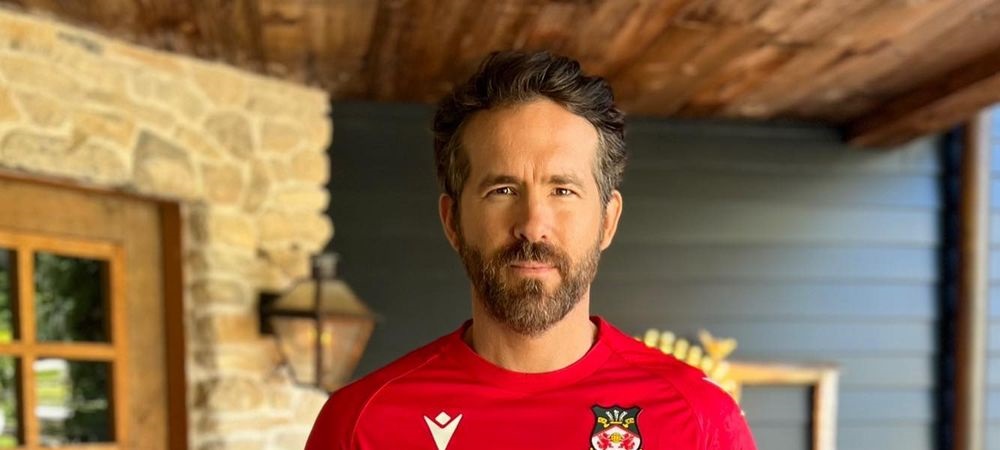 Biography of Ryan Reynolds
Ryan Rodney Reynolds was born on October 23, 1976 in Vancouver, Canada, and he is a well-known actor. When Ryan was born, his mother, Tammy, was a student and a salesperson, while his father, Jim, worked in wholesale food sales and also excelled as a semi-professional boxer. In addition, Ryan has three older siblings.
He studied in his hometown of Vancouver until 1994 when he decided to join a theater group as an extracurricular activity while attending Kwantlen College. However, his passion for acting became a vocation, and Ryan dropped out of college to devote all his time and energy to his acting career.
Debut as an actor
He quickly landed small roles in successful and memorable TV series such as "Sabrina the Teenage Witch" and "The X-Files". In 1998, his big break came with the series "Two Guys, a Girl and a Pizza Place", which ran until 2001 and catapulted him to fame. The show became very popular thanks to its great comedic content, an area where Reynolds demonstrated perfect skill, but this was not the first time that Ryan had made a name for himself in a Hollywood comedy, as he had already been in "Life During Wartime" in 1997.
Films
After working in several minor jobs, Ryan got his first major role as a protagonist in the crazy "Van Wilder – Animal Party", where he played a college party organizer. The success of the film opened doors for him to work alongside Michael Douglas in "Till Death Do Us Part", support Wesley Snipes in "Blade Trinity" or star in the horror movie "The Amityville Horror". However, at this stage of his career, Ryan stood out mainly as a protagonist in comedies such as "Just Friends", "Waiting" and "Harold & Kumar Go to White Castle". This led him to want to leave his comedic side behind, getting involved in different projects such as the thriller "Smokin' Aces", the independent film "Adventureland" and the action film "X-Men Origins: Wolverine". Later on, he also participated in romantic films such as "The Proposal" and "Definitely, Maybe". However, recognition of his acting ability did not come until Ryan was nominated for a Goya Award for his demanding role in "Buried". It is worth noting that he also brought to life the comic book hero "Green Lantern" and the renowned "Deadpool".
Contracts, curiosities
Prestigious brands like Hugo Boss have not been oblivious to Ryan Reynolds' popularity, charisma, and good looks, offering him contracts to be the face of one of their fragrances: Boss Bottled Night, a fragrance that, through great advertising, managed to convey an irresistible seductive effect.
Two curiosities can be highlighted from his work: first, the nearly 10 kilos of solid muscle he gained thanks to rigorous physical training to bring Hannibal King to life in "Blade: Trinity"; and second, his appearance on the animated TV series Zeroman, in which he lent his voice to the character Ty Cheese. In addition, like many Hollywood stars, Ryan Reynolds has an eccentricity outside the world of entertainment: a great passion for motorcycles, of which he owns three collector's items, one of which was designed exclusively for him and is none other than a Harley Davidson.
Romantic relationships
Regarding his personal life, Ryan Reynolds was in a romantic relationship with singer Alanis Morissette from 2002 to 2007. The couple got engaged in 2004, but in July 2006, People magazine reported that they had separated, although neither of them officially confirmed the news. Shortly after, in February 2007, they decided to end their engagement by mutual agreement. In May 2008, Reynolds announced his engagement to actress Scarlett Johansson, and they got married on September 27 of the same year. However, in December 2010, the couple announced in a statement to People magazine that they had decided to end their marriage.
So, on September 9, 2012, he married the actress Blake Lively in Mount Pleasant, South Carolina. In October 2014, they announced that they were expecting their first child, and in December of that same year, Ryan Reynolds and his wife Blake Lively became parents with the birth of their daughter: Ines. Later, on April 14, 2016, his wife's second pregnancy was confirmed, and on September 30, 2016, he became a father for the second time to a boy named James.