Henri Rousseau Biography
Henri Julien Félix Rousseau (May 21, 1844 – September 2, 1910) was born in Laval, France. Painter, considered one of the key figures of the naive artistic current, a style that was characterized by naivety and spontaneity exposed in his works. Rousseau became known in the Parisian artistic environment in the mid-1880s, at which time his work was exhibited in the Hall of Independents, where the works of great post-impressionist artists such as Georges Seurat, Paul Signac, Edgar Degas, Camille Pissarro, and Paul Gauguin, were exhibited, among others.
Due to his humble origin, he could not train academically as an artist. However, with discipline and effort, he learned in a self-taught way, managing to develop his talent without specialized training. Before devoting himself fully to painting, he worked as an employee of the arbitrary, a profession that was inspired by his nickname, The Customs. Among his most recognized works are The War (1894), The Sleeping Gypsy (1897) and The Snake Charmer (1907).
Early years
He was born in a humble family, attended his academic studies while doing small jobs. During his youth he enlisted in the army, being part of it for four years. In the 1870s, he was on the battlefield due to the outbreak of the Franco-Prussian War, after the death of his father was sent home. In 1871 he settled with his wife, Clémence Boitard in Paris, a city where he began working as an employee of the arbitration, municipal tax office that is responsible for collecting taxes. While working he began to be interested in poetry, music, and art, passionate about them, but without being able to pay for his studies, he learned everything necessary in a self-taught way.
Artistic career
Since the end of the 1870s he began painting and drawing, subsequently came into contact with the Parisian artistic environment, drawing the attention of some post-impressionist artists. In 1886, his first known work, The Carnival of Animals, was exhibited, in which the influence of academic painting and its detailed representation is perceived, in this use intense colors and moderate shades. This application of colors is one of the characteristics of Rousseau's works.
In the 1890s, he retired from his work to focus on his artistic production, by then his work had been ridiculed. However, he began to gain the attention of the public and the impressionist and post-impressionist artists after the publication of a series of works in which the naive style is reflected, of which it is one of the greatest exponents.
The first work of this series was the portrait titled, Myself: Portrait-Landscape (1890), followed by Tiger in a tropical storm (1891), a painting in which he used intense colors to represent the hard moment a tiger was going through when facing a tropical storm; a short time later he presented Centennial of Independence (1892), a work that illustrated the celebration of the anniversary of independence.
Two years later, he painted The War (1894), a painting that alluded to the horrors of war, in which you can see a field covered with bodies and a wild-looking floor; the rawness of the theme contrasted with the naive style of the painting. These works caught the attention of the impressionist Degas and the primitive post-impressionist Gauguin, among other artists of the same artistic environment. The following year he presented Boy on the Rocks (1895), followed by The Sleeping Gypsy (1897), one of his best-known works, in this, the painter illustrated a lady lying next to a lion in an unreal environment, which refers to the dream world, thematic that was frequently addressed in his works.
In the early years of the twentieth century, Rousseau's work was admired and widely recognized, among his most prominent admirers are Pablo Picasso and Guillaume Apollinaire, a writer who appreciated the poetic way in which he expressed himself in his paintings. In the mid-1900s, Rousseau began painting a series of jungle scenes, which attracted public attention for attention to detail and the use of bright colors, among these stand out hungry lion attacking an antelope (1905), The Merry Jesters (1906) The Snake Charmer (1907), The Equatorial Jungle (1909), Mandrill in the Jungle (1909) and The Dream (1910). In these, the painter referred to the lost natural paradise, represented as an exotic world. These works profoundly influenced the naive artistic current and other imaginative currents that subsequently emerged.
For this same period, he painted various portraits, urban scenes and scenes of everyday life such as weddings and sporting events, among these are: The girl with a doll (1905) and The Football Players (1908). His last work was The Dream (1910), a painting in which he illustrated the exotic dream of a young woman resting on a sofa; This work is connected with Snake Charmer and her works on jungle scenes.
In the last years of his life, his career was hampered by the rise of primitivism. After a career of highs and lows, Rousseau died on September 2, 1910.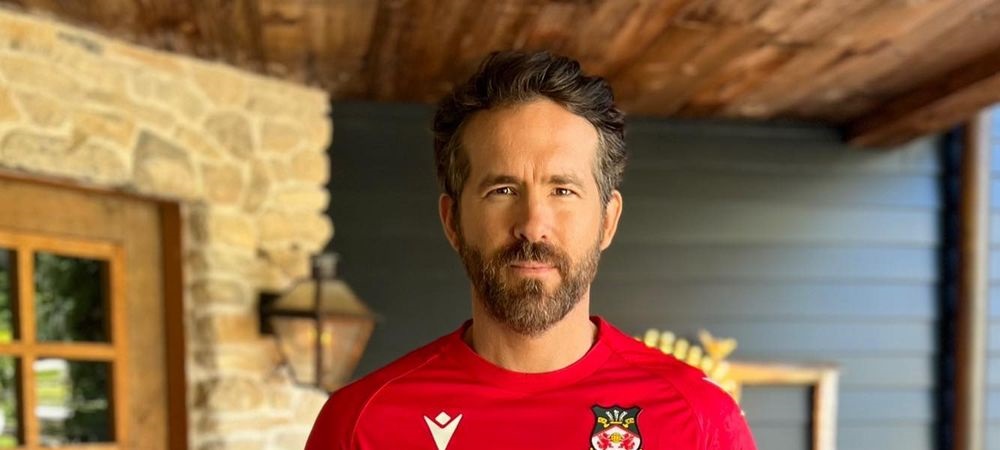 Biography of Ryan Reynolds
Ryan Rodney Reynolds was born on October 23, 1976 in Vancouver, Canada, and he is a well-known actor. When Ryan was born, his mother, Tammy, was a student and a salesperson, while his father, Jim, worked in wholesale food sales and also excelled as a semi-professional boxer. In addition, Ryan has three older siblings.
He studied in his hometown of Vancouver until 1994 when he decided to join a theater group as an extracurricular activity while attending Kwantlen College. However, his passion for acting became a vocation, and Ryan dropped out of college to devote all his time and energy to his acting career.
Debut as an actor
He quickly landed small roles in successful and memorable TV series such as "Sabrina the Teenage Witch" and "The X-Files". In 1998, his big break came with the series "Two Guys, a Girl and a Pizza Place", which ran until 2001 and catapulted him to fame. The show became very popular thanks to its great comedic content, an area where Reynolds demonstrated perfect skill, but this was not the first time that Ryan had made a name for himself in a Hollywood comedy, as he had already been in "Life During Wartime" in 1997.
Films
After working in several minor jobs, Ryan got his first major role as a protagonist in the crazy "Van Wilder – Animal Party", where he played a college party organizer. The success of the film opened doors for him to work alongside Michael Douglas in "Till Death Do Us Part", support Wesley Snipes in "Blade Trinity" or star in the horror movie "The Amityville Horror". However, at this stage of his career, Ryan stood out mainly as a protagonist in comedies such as "Just Friends", "Waiting" and "Harold & Kumar Go to White Castle". This led him to want to leave his comedic side behind, getting involved in different projects such as the thriller "Smokin' Aces", the independent film "Adventureland" and the action film "X-Men Origins: Wolverine". Later on, he also participated in romantic films such as "The Proposal" and "Definitely, Maybe". However, recognition of his acting ability did not come until Ryan was nominated for a Goya Award for his demanding role in "Buried". It is worth noting that he also brought to life the comic book hero "Green Lantern" and the renowned "Deadpool".
Contracts, curiosities
Prestigious brands like Hugo Boss have not been oblivious to Ryan Reynolds' popularity, charisma, and good looks, offering him contracts to be the face of one of their fragrances: Boss Bottled Night, a fragrance that, through great advertising, managed to convey an irresistible seductive effect.
Two curiosities can be highlighted from his work: first, the nearly 10 kilos of solid muscle he gained thanks to rigorous physical training to bring Hannibal King to life in "Blade: Trinity"; and second, his appearance on the animated TV series Zeroman, in which he lent his voice to the character Ty Cheese. In addition, like many Hollywood stars, Ryan Reynolds has an eccentricity outside the world of entertainment: a great passion for motorcycles, of which he owns three collector's items, one of which was designed exclusively for him and is none other than a Harley Davidson.
Romantic relationships
Regarding his personal life, Ryan Reynolds was in a romantic relationship with singer Alanis Morissette from 2002 to 2007. The couple got engaged in 2004, but in July 2006, People magazine reported that they had separated, although neither of them officially confirmed the news. Shortly after, in February 2007, they decided to end their engagement by mutual agreement. In May 2008, Reynolds announced his engagement to actress Scarlett Johansson, and they got married on September 27 of the same year. However, in December 2010, the couple announced in a statement to People magazine that they had decided to end their marriage.
So, on September 9, 2012, he married the actress Blake Lively in Mount Pleasant, South Carolina. In October 2014, they announced that they were expecting their first child, and in December of that same year, Ryan Reynolds and his wife Blake Lively became parents with the birth of their daughter: Ines. Later, on April 14, 2016, his wife's second pregnancy was confirmed, and on September 30, 2016, he became a father for the second time to a boy named James.