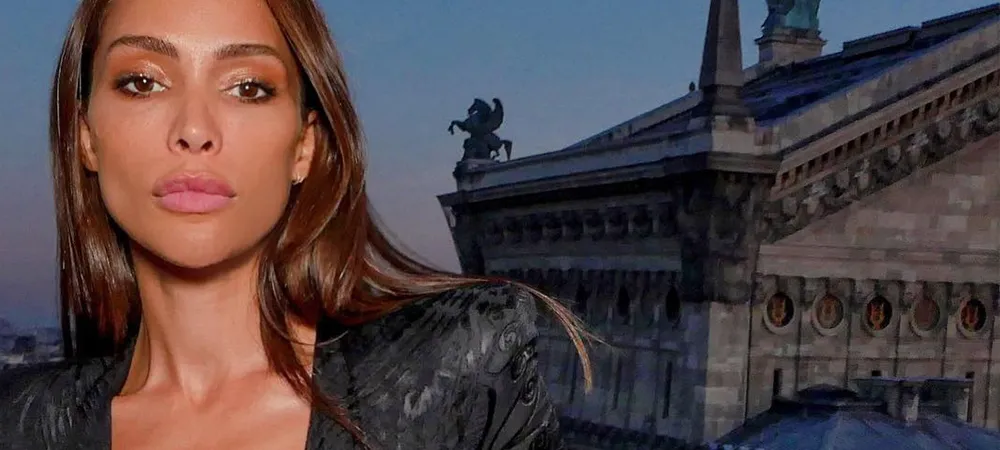 Personal information
Full name

Ines-Loan Rau

Birthdate

March 18, 1990

Age
33 years old
Occupation

Model, activist, and actress

Nationality

French

Couple

Staiv Gentis (2015)

Height
1,78 m
Zodiac sign
Pisces
Biography of Ines Rau
Ines Rau (March 18, 1990). French transgender model. She was the first transgender model to appear on the cover of Playboy, posing as the November 2017 Playmate of the Month. In 2018, she released her autobiography, "Woman."
Ines Rau
Rau was born in Paris, the daughter of Algerian and Moroccan French parents. Assigned as male at birth, she later decided to transition and undergo gender reassignment surgery at the age of 16, with the support of her parents. She was inspired by the life story of English transgender model Caroline Cossey. In the following years, she lived as a woman, but did not reveal her transgender identity until the age of 24.
Model
After turning 18, Rau began dancing for DJs in Ibiza, where she became friends with David Guetta. Shortly after declaring herself transgender in 2013, at the age of 24, she posed naked for the first time with Tyson Beckford for a feature in OOB, a luxurious French magazine. Then, in May 2014, she appeared in Playboy's "A-Z" issue, in a feature called "Evolution" that aimed to represent gender identities beyond the male-female binary. Rau became the second transgender woman to appear in Playboy, after Caroline Cossey in 1981, and the first to come out as transgender voluntarily.
Later, Rau worked as a model for the brands Nicole Miller, Barneys New York, and Alexis Bittar. She also appeared in Vogue Italia, in a campaign for Balmain, and on the reportage programs Quotidien and C à vous.
Playmate of the Month
In October 2017, Cooper Hefner, the son of the founder of Playboy, announced that Rau would appear as the "Playmate of the Month" on the cover of the November/December 2017 issue. She became the first openly transgender woman to be featured in this way.
Actress
In 2019, she made her television acting debut playing the role of Marcia in "Vernon Subutex." Two years later, in 2021, she made a cameo in Joanna Hogg's "The Souvenir: Part II," starring Tilda Swinton. She also played Victore in "Emily in Paris" (2021) on Netflix.
Activism
After coming out as transgender, Rau became more active in campaigns for transgender rights. Her activism has since extended to women's rights, concern for the rights and education of disadvantaged children, and environmental preservation. She has participated in campaigns in Amazonian indigenous territories.
"The world is not only all the negativity the mainstream medias like to broadcast it .

It is indeed a world full filled of love , of compassion , a world of creativity and solidarity in survival;

A world of wonder and great beauty;

A world of hope , a world of peace , a world of magic.

We should always see this side before any others". Ines Rau.
Relationship with Mbappé
In September 2022, there were rumors linking Rau romantically with PSG footballer Kylian Mbappé. The two were captured at several events, such as the Cannes Film Festival and on the footballer's yacht in an intimate setting.
Interesting facts about Ines Rau
She practices yoga.
She is interested in astrology and intimate contact with nature and spirituality.
She is concerned about the damage caused to the environment.
Her Instagram posts often refer to the need for mental peace, harmony, and humility.
In 2015, she was in a relationship with model and actor Staiv Gentis.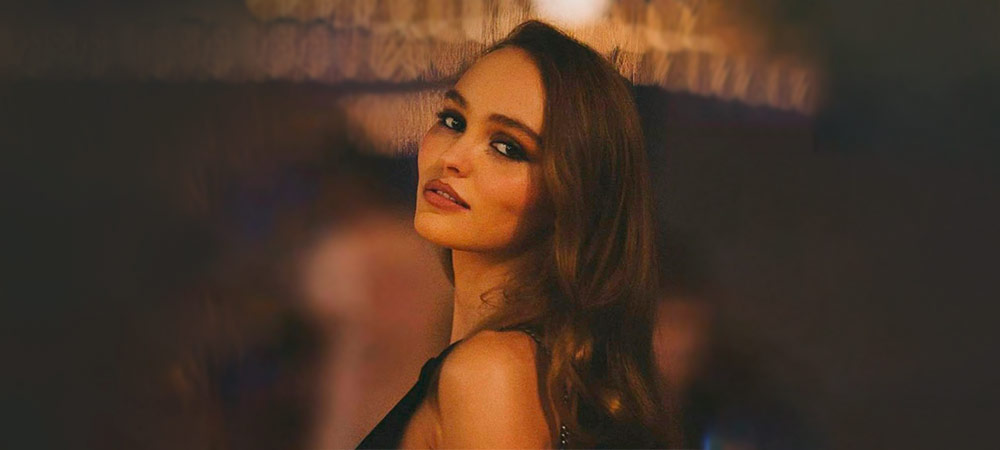 Lily-Rose Depp Biography
Lily-Rose Melody Depp Paradis (May 27, 1999), also known as Lily-Rose Depp, is an actress and model born in Neuilly-sur-Seine, France. She is renowned for her remarkable acting career and her family lineage, being the eldest daughter of the iconic actor Johnny Depp.
Family
Lily-Rose Depp, a prominent Franco-American actress and model, was born in Neuilly-sur-Seine, France. She is widely recognized as the firstborn child of the acclaimed actor, Johnny Depp, and the talented French model and singer, Vanessa Paradis. She has a younger brother named John Christopher III, affectionately known as Jack Depp.
Lily-Rose Depp has Cherokee ancestry on her father's side, and it is believed that they are descendants of Elizabeth Key Grinstead, a courageous freedom fighter during the era of slavery. Elizabeth Key Grinstead, born in 1630, had African ancestry from her mother's side. Reports suggest that Lily-Rose and her brother would be the eighth great-grandchildren of Elizabeth Key Grinstead.
Little Lily-Rose was born surrounded by well-known and famous people. Her mother composed and dedicated a song titled "La Ballade de Lily-Rose" to her, which became a resounding success in their homeland. In addition to that, her godparents are the French photographer François-Marie Banier and the controversial Marilyn Manson.
Early years
Lily-Rose was born at 8:35 p.m. at the American Hospital in Paris, Neuilly-sur-Seine.
When she was thirteen years old, her parents decided to separate. However, custody was shared, which led Lily-Rose and her brother Jack to live between France and the United States. This experience provided them with the opportunity to grow up immersed in a multicultural and artistic environment.
Despite her parents being well-known figures in the entertainment industry, Lily-Rose chose to maintain a relatively private life and stay away from the spotlight during her early years. Her focus was on developing her own path and forging her identity as an artist.
Beginnings
Following in the footsteps of her talented parents, Lily-Rose demonstrated innate talent and an overwhelming passion for the performing arts.
In 2014, at the age of 15, she made her memorable acting debut in the film "Tusk", directed by Kevin Smith. Her performance received unanimous praise, capturing the attention of both critics and the audience. From that moment on, her acting career began to flourish, opening doors to a promising future.
Career: Model and actress
In addition to her acting career, Lily-Rose has also ventured into the world of fashion. She has worked with renowned brands and has appeared on numerous fashion magazine covers. Her unique style and magnetic presence have earned her the status of a fashion icon and a role model for young people worldwide.
In April 2015, Lily-Rose was chosen for a photo shoot in an Australian magazine, marking the beginning of her foray into the world of fashion. Shortly after, she became a model for the iconic French fashion house, Chanel. Additionally, her unwavering commitment to inclusion led her to be part of the remarkable Proyecto Self Evident. This photographic record celebrates the diversity of ten thousand individuals from the LGBTQ+ community in the United States, where Lily-Rose challenges stereotypes and advocates for equality.
In the following years, Lily-Rose solidified her career by participating in several films alongside renowned directors and actors. Among her notable works are "Planetarium" in 2016, where she shared scenes with Natalie Portman, and "Yoga Hosers", where she starred alongside an impressive cast including Austin Butler, Harley Quinn Smith, Johnny Depp, Vanessa Paradis, Tyler Posey, Justin Long, among others.
By 2019, the talented actress portrayed the role of Catherine of Valois in the film "The King", sharing credits with the talented Timothée Chalamet. Two years later, she became part of the cast of "Voyagers", an exciting science fiction movie that immerses us in the year 2063, following the story of a group of young astronauts sent on a mission to colonize an exoplanet.
In 2023, Lily-Rose Depp shines in the HBO Max series, "The Idol", In this captivating drama, she portrays Jocelyn, a talented aspiring pop star. In this production, she worked with an outstanding cast that includes Troye Sivan, Jennie Kim, Rachael Sennott, Suzanna Son, and Abel Tesfaye, known as The Weeknd.
The series was presented at the 2023 Cannes Film Festival. While the reviews for this latest project have been mixed, Lily-Rose Depp's performance is widely praised.
Personal life
Lily-Rose Depp was in a relationship with Timothée Chalamet from 2018 until early 2020. Then, in 2021, there were speculations that she was romantically linked to actor Austin Butler, although neither of them confirmed or denied these speculations.
Starting in February 2023, Lily-Rose began a romantic relationship with Danielle Balbuena, a renowned American rapper also known as 070 Shake. Confirmation of this romance came through a picture in which Lily commented that she had been with her "crush" for four months.
Filmography
List of acting works in which Lily-Rose Depp has participated:
Film
"Tusk" (2014).
"Yoga Hosers" (2016).
"La Danseuse" (2016).
"Planetarium" (2016).
"A Faithful Man" (2018).
"The King" (2019).
"Voyagers" (2021).
TV
Kayden Boche Biography
Kayden Boche (June 3, 1985) was born in Brest, France. French actor, model, film director and composer, recognized for participating in the advertising campaigns of Christian Dior's Dior Addict Be Iconic and Eau Délice perfumes alongside Daphne Groeneveld. He studied Marketing and Communications in France and later trained as a music producer and film director.
He debuted as a model in 2005, after being discovered by renowned French photographer Fred Goudon. He has worked with famous photographers such as François Rousseau and Tim Walker. He ventured into the world of music in 2010, working with artists such as Jérémy Amelin, Jessica Lowndes, and Davi Shane. Boche has been a model for Dior, Prada, Alexis Mabille, and Kenzo, among others.
Early life
Born and educated in Brest; Boche lost his mother at an early age, as she died on February 24, 1994, three weeks after giving birth to the model's younger sister. The loss of his mother completely affected the child's life, who in the following years experienced physical and emotional abuse. In 1999, he was placed in a foster family with whom he lived for several years and trained academically. He finished high school in 2004 and began his career as an international model a year later, being discovered by professional photographer Fred Goudon, who is known for his calendars and photos of muscular and attractive men belonging to various fields of work (firefighters, farmers, soccer players, rugby, etc).
Career
After starting his career as a model, Boche continued his academic training studying Marketing and Communications in his native country. Later, he deepened the knowledge acquired during his modeling work, learning about film and music production, as well as photography and composition.
Boche began his modeling career in 2005 after renowned photographer Fred Goudon discovered and photographed him. Years later, he signed a contract with Request Model Management in New York and later with Elite Model Management in Milan. Under these agencies, he obtained important contracts for events, advertising campaigns, Fashion Magazines, and parades. He was photographed by renowned photographers such as François Rousseau, Tim Walker, Olivier Rieu, Matthieu Dortomb, Sam Scott Schiavo, Joe Laï, Michael Baumgarten, Marc Hervouet Quentin Caffier, Julien Cozzolino, and Bruna Kazinoti, among others. He has posed for major fashion magazines such as Vogue, Spray Magazine, and Jalouse Magazine; in the latter, renowned artists such as Billie Eilish and Offset and models Cara Delevingne, Miranda Kerr, and Lily-Rose Depp, daughter of Johnny Depp, have posed.
Acting debut
In 2008, he made his acting debut playing a small role in the French series Sous le Soleil (1996-2008). Two years later he worked as a writer, director, and editor for the music video Oh, Oh! by the French singer Jérémy Amelin with Angelika and later wrote and directed the song Sandcastle by Davi Shane (2012). After working for several years as a music producer and director, Boche rose to fame by appearing as a model in the advertising campaign for Christian Dior's Dior Addict "Be Iconic" perfume alongside Dutch supermodel Daphne Groeneveld. A year later he returned to work with Daphne Groeneveld in the Dior Addict advertising campaign "Eau Délice", winning over thousands of viewers with his talent and charisma.
In the following years, he continued to work as a model for renowned photographers and fashion magazines. In 2016, he directed and edited the short Rise & Shine starring Bérangère Griscelli and two years later he directed and starred in the short Oblivion (2018). In recent years he has walked for famous designers such as Prada, Dior, Smalto, Kenzo, and Alexis Mabille. He is currently working as an executive producer for TLDR News UK and is recording his own show called What the Kay, which is expected to air later this year.
Gal Gadot biography
Gal Gadot (April 30, 1985) actress and model. She was born in the area of ​​Rosh Ha'ayin, Israel. Her father, Michael Gadot, worked as an engineer and her mother, Irit Weiss, as a gym teacher, both share Jewish beliefs. Her maternal grandparents have a great history behind them as they were survivors of the Nazi Holocaust. From her childhood, she studied ballet. She studied Biology at the University; at that time she played basketball, due to her height. She retired from the University to join, at the age of 20 years, the Israel Defense Forces, where she served two years of military service. When she left, she entered law school at the Reichman Law School, at the Interdisciplinary Center in Herzliya, but she did not finish this career either.
Gal Gadot, taking advantage of her harmonious and belligerent body and after the constant insistence of her mother, represented her city and then her country, getting the title of Miss Israel in 2004. From there, she undertook for the Miss Universe contest that same year. Although it was not among the 15 finalists, it did not really happen because she proposed it, Gal did not feel according to this style and did not want to assume this responsibility either. So, she did what was necessary to not advance in the contest, she pretended not to speak English and, in addition, she dressed in a disheveled way in important situations.
After this, she participated in the photo shoot of Maxim magazine, entitled Women of the Israeli Army published in 2007. Her records were so good that she appeared on the cover of the New York Post. Castro, one of the most important textile brands in Israel, offered a contract to Gal to be the model of the company.
The following year, Gal Gadot married the owner of a large Israeli real estate, Yaron Varsano, held a beautiful wedding on September 28, 2008. The young woman had the lead role where she played Miriam Elkayam in the television drama Bubot. Her career took off from that moment, she was recognized worldwide for her role as Gisele in the famous action saga Fast & Furious, saga commercialized by Universal Pictures, it is a decalogy started in 2001; followed by nine results. She participated in the production of the year 2009, two years later appeared again in Fast & Furious 5.
She also acted in single chapters of the television series Entourage (2009) and The beautiful life (2009). She made a secondary role in films, such as Noche Loca (2010) and Día y Noche, released the same year. In 2011 he would participate in the saga Fast & Furious 5 specifically in (2011). In addition, she was seen in the series Asfur and Kathmandu the two issued in 2012. During the course of 2011, her first daughter, Alma, was born.
She would again give life to Gisele in Fast & Furious 6 and Fast & Furious 7, although in this series her scene was omitted in studio production. The maximum moment of her career as an actress came when she announced at the end of 2013 that the Israeli would be responsible for playing the Wonder Woman in the DC film universe. First, she did it in Batman vs Superman: The Dawn of Justice (2016), and then in Wonder Woman (2017). This tape occupied most of her time, so she had to abandon the remake of Ben-Hur.
She participated, simultaneously in small roles, such as Triple 9, Criminal and the spy comedy, The appearances deceive (2016). The actress has not left aside her role as a model, even is still the image of the brand of Israel, Castro, and the cosmetic products Vine Vera. In short, she posed for the magazine Maxim and the New York Post, to refer some of them.
In April 2012, Shalom Life magazine ranked Gal Gadot at number 5 on its list, called The 50 most talented, intelligent, funny, and gorgeous Jewish women in the world. In 2015, her popularity made her preferred to be the new face of the brand of Bamboo perfumes, the renowned Gucci.
Her second daughter Maya was born in March 2017. Years ago the couple had decided to sell their luxury hotel in the Neve Tzedek district of Tel Aviv for the sum of 26 million dollars, to undertake another type of business. On October 9, 2017, was in the mouth of many journalists, after starring in a lesbian kiss, which was not in the script, with comedian Kate McKinnon, in the spoof of Wonder Woman, broadcast on the Saturday Night Live show. The young woman does not feel ashamed for it, she takes homosexuality as a normal act, her thoughts are very liberal.