Freddie Mercury Biography
The singer, composer and pianist Freddie Mercury, whose birth name is Farrokh Bulsara, was born on September 5, 1946, in the city of Stone Town, belonging to the Zanzibar region, Tanzania, and died on November 24 of the year 1991, in the city of London, United Kingdom. As he and his British band Queen have marked considerably the world of music, being iconic figures of rock, being considered one of the best singers and even the most influential in history. One of his most outstanding qualities is the power that his voice possessed and the versatility in the compositions, as well as the extravagant staging that he made. The name Freddie Mercury comes from the combination of the English pronunciation of his name, which was also a nickname, while the second part refers to the Roman deity Mercury, who served as messenger of the gods.
He was born and raised according to the doctrine of the Parsi religion. His father Bomi Bulsara was responsible for carrying out tasks as a diplomat, while his mother Jer Bulsara maintained the order of the home and raised both him and his younger sister Kashmira Cooke. His studies were carried out in the year of 1951, at the age of five, in the missionary college of Zanzibar, which although governed by the Anglican religion did not affect the beliefs that were inculcated by his family. Two years later he would be sent to the municipality of Panchgani, to study at the boarding school St. Peter's School, where he would be known by the nickname of "Freddie" which also would use his relatives to refer to him.
His relationship with music would begin when he started piano lessons, motivated by a suggestion made by the dean of St. Peter's School to his parents. Since he had good physical qualities he stood out for being a good fighter, but because his mother considered this a very violent sport, he ended up choosing ping pong, in which he won the title of school champion. By this time he would also participate in the choir and theater of the school demonstrating aptitudes in singing and expression on stage. In 1958 with some schoolmates he would form his first band to play in small events, this had the name of The Hectics.
When returning to his home approximately in the year of 1964, all his family took the decision to move together towards England due to the violent political conflicts that began to undergo Zanzibar. Thus, the Bulsara settled in Middlesex to start their new life. Farrokh went on to study at the Isleworth Polytechnic School, where he obtained the best qualifications in art, which would allow him to study later at the Ealing School of Art. Approximately between the years 1966 and 1969 it would begin to receive offers to be part of different bands, of which it would accept a few; which for the little success or problems ended up dissolving.
The 23 of August of 1969 would make debut in a considerable scene being part of the band Smile. A month after their entry two members resign, forcing the group to look for new members and by the proposal of Farrokh changed their name to Queen, for the splendid of this word. At this moment he would make the decision to change his name to Freddie Mercury, because he considered that he was carrying a lot of force, making himself even more noticeable. In 1971 the band was completed with the entry of John Deacon and the following year they would have their own logo designed by Mercury.
In 1973 the first debut album would be released that would carry the same name of the band, dealing with both folklore and religion. By this time Mercury becomes aware of his true sexual orientation, having an affair with an executive of Elektra Records, which ended the relationship he had with Mary Austin. Despite this they continued as good friends, always being highlighted the importance of Mary for Mercury, to the point that she was the inspiration for some of his songs. In the eighties Mercury would change his appearance by cutting his hair and letting a thick mustache grow, creating a self-image that would characterize him.
Due to multiple problems Queen was in a difficult situation in terms of musical production and popularity. However, with the creation of the album, The Works overcame this dilemma. The popularity of the band increased since then, reaching concerts and tours considered legendary, leaving an imprint in the history of rock.
By 1987 Mercury is diagnosed with HIV, nevertheless denied this fact to the world, until November 23, 1991, when he publicly admitted to being affected by this disease and a day after this, died. His remains were cremated and their whereabouts are unknown, but it is believed that Mary Austin scattered them on Lake Geneva in Switzerland.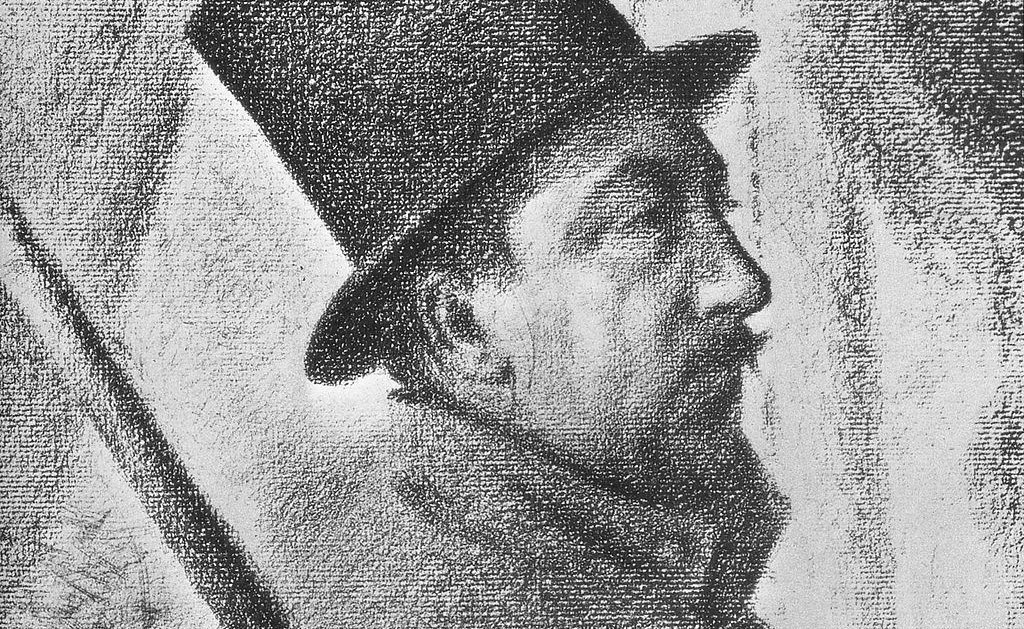 Paul Signac Biography
Paul Victor Signac (November 11, 1863 – August 15, 1935) was born in Paris, France. A Painter considered one of the most prominent exponents of neo-impressionism with Georges Seurat, a painter with whom he had a close relationship. Signac was born into a wealthy family which allowed him to devote himself fully to painting.
By the mid-1880s, he studied arts and honed his skills in Bin's workshop. In the early years of his career, he became interested in impressionism, an artistic movement that continued until he met Seurat. Along with this he ventured into pointillism or divisionism, an artistic technique of which Signac is one of the most important exponents. In his works, he painted landscapes of southern France and other regions that he visited on his ship.
Studies and beginnings
Born into a wealthy family, he was able to devote himself to study and the arts without restrictions. In 1882, he joined the École des Arts-Décoratifs de Paris (School of Decorative Arts). For the same period, he attended the free workshop of Bin, painter, and politician, who was then mayor of Montmartre. In the course of the following years, he collaborated in the creation of the Société des Artistes Indépendants, founded in 1884. He was the vice president in 1903 and president six years later. He also participated actively in the creation of the Salon des Indépendants.
In 1886, he was part of the IX Impressionist Exhibition, along with renowned painters such as Seurat, Edgar Degas, Camille Pissarro, Jean-Louis Forain and Paul Gauguin. In these early years, his paintings reflected the influence of Pissarro, Pierre Auguste Renoir, and Claude Monet.
Career
Towards the end of the 19th century, Signac began to lean towards the style proposed by Seurat, deepening the pointillist technique. In those first paintings, he painted the Mediterranean coasts and the banks of the Seine, lighthouses, coasts, among others.
In 1899, he raised his aesthetic ideas in the book De Eugène Delacroix to Neo-impressionism (1899), a work in which he defended the techniques of neo-impressionists. School that emerged in 1886 from the hand of Seurat and Signac. Camille Pissarro, Maximilien Luce Théo van Rysselberghe and Henri-Edmond Cross also participated in this.
Some characteristics of this artistic movement are the concern for volume, the development of shapes without defined profiles, the order in the composition and the use of pure basic colors, which when used in a pointillist painting would create an optical illusion that gives more luminosity in painting. This idea is based on the theory of the simultaneous contrast of colors by Michel Eugéne Chevreul.
When Seurat died, Signac moved to Saint-Tropez, (Cote d'Azur, France), a town where he remained until 1911. Throughout his life he traveled and sailed through different countries such as Italy and Turkey, also toured France. During these trips visited La Rochelle, Marseille, Venice, and Istanbul, among others. Those experiences served as inspiration for his paintings, in which he represented maritime scenes. Within those trips, he painted a large number of watercolors.
Throughout time, he ceased to strictly follow the rules of pointillism, widening the brushstrokes as seen in the paintings Samois, Departure of tuna vessels in Groix, La Seine au Pont-Royal, and Rivière de Vannes. From 1913, Signac traveled to Antibes, where he spent long stays, keeping his studio in Paris. During this period, he was president of the Société des Artistes Indépendants, a position he held from 1909 until his death on August 15, 1935, in Paris.
In the course of his career, Signac painted a large number of paintings and watercolors. In most of these, he applied pointillism, a technique developed by Seurat. Most of these paintings represented maritime scenes, although, he also painted still lives, decorative compositions, and everyday scenes. Among his most outstanding works are Opus 217. Against the Enamel of a Background Rhythmic with Beats and Angles, Tones, and Tints (1890), Woman by the Lamp (1890), The Papal Palace in Avignon (1900), Grand Canal ( 1905), The Port of Rotterdam (1907), Antibes, the towers (1911), Port of La Rochelle (1921) and Lézardrieux (1925).
In the last years of his career, he painted various watercolors in which he did not strictly follow the rules of pointillism; for this period he became friends with Belgian painters who subsequently formed a group of neo-impressionists.