Freddie Mercury Biography
The singer, composer and pianist Freddie Mercury, whose birth name is Farrokh Bulsara, was born on September 5, 1946, in the city of Stone Town, belonging to the Zanzibar region, Tanzania, and died on November 24 of the year 1991, in the city of London, United Kingdom. As he and his British band Queen have marked considerably the world of music, being iconic figures of rock, being considered one of the best singers and even the most influential in history. One of his most outstanding qualities is the power that his voice possessed and the versatility in the compositions, as well as the extravagant staging that he made. The name Freddie Mercury comes from the combination of the English pronunciation of his name, which was also a nickname, while the second part refers to the Roman deity Mercury, who served as messenger of the gods.
He was born and raised according to the doctrine of the Parsi religion. His father Bomi Bulsara was responsible for carrying out tasks as a diplomat, while his mother Jer Bulsara maintained the order of the home and raised both him and his younger sister Kashmira Cooke. His studies were carried out in the year of 1951, at the age of five, in the missionary college of Zanzibar, which although governed by the Anglican religion did not affect the beliefs that were inculcated by his family. Two years later he would be sent to the municipality of Panchgani, to study at the boarding school St. Peter's School, where he would be known by the nickname of "Freddie" which also would use his relatives to refer to him.
His relationship with music would begin when he started piano lessons, motivated by a suggestion made by the dean of St. Peter's School to his parents. Since he had good physical qualities he stood out for being a good fighter, but because his mother considered this a very violent sport, he ended up choosing ping pong, in which he won the title of school champion. By this time he would also participate in the choir and theater of the school demonstrating aptitudes in singing and expression on stage. In 1958 with some schoolmates he would form his first band to play in small events, this had the name of The Hectics.
When returning to his home approximately in the year of 1964, all his family took the decision to move together towards England due to the violent political conflicts that began to undergo Zanzibar. Thus, the Bulsara settled in Middlesex to start their new life. Farrokh went on to study at the Isleworth Polytechnic School, where he obtained the best qualifications in art, which would allow him to study later at the Ealing School of Art. Approximately between the years 1966 and 1969 it would begin to receive offers to be part of different bands, of which it would accept a few; which for the little success or problems ended up dissolving.
The 23 of August of 1969 would make debut in a considerable scene being part of the band Smile. A month after their entry two members resign, forcing the group to look for new members and by the proposal of Farrokh changed their name to Queen, for the splendid of this word. At this moment he would make the decision to change his name to Freddie Mercury, because he considered that he was carrying a lot of force, making himself even more noticeable. In 1971 the band was completed with the entry of John Deacon and the following year they would have their own logo designed by Mercury.
In 1973 the first debut album would be released that would carry the same name of the band, dealing with both folklore and religion. By this time Mercury becomes aware of his true sexual orientation, having an affair with an executive of Elektra Records, which ended the relationship he had with Mary Austin. Despite this they continued as good friends, always being highlighted the importance of Mary for Mercury, to the point that she was the inspiration for some of his songs. In the eighties Mercury would change his appearance by cutting his hair and letting a thick mustache grow, creating a self-image that would characterize him.
Due to multiple problems Queen was in a difficult situation in terms of musical production and popularity. However, with the creation of the album, The Works overcame this dilemma. The popularity of the band increased since then, reaching concerts and tours considered legendary, leaving an imprint in the history of rock.
By 1987 Mercury is diagnosed with HIV, nevertheless denied this fact to the world, until November 23, 1991, when he publicly admitted to being affected by this disease and a day after this, died. His remains were cremated and their whereabouts are unknown, but it is believed that Mary Austin scattered them on Lake Geneva in Switzerland.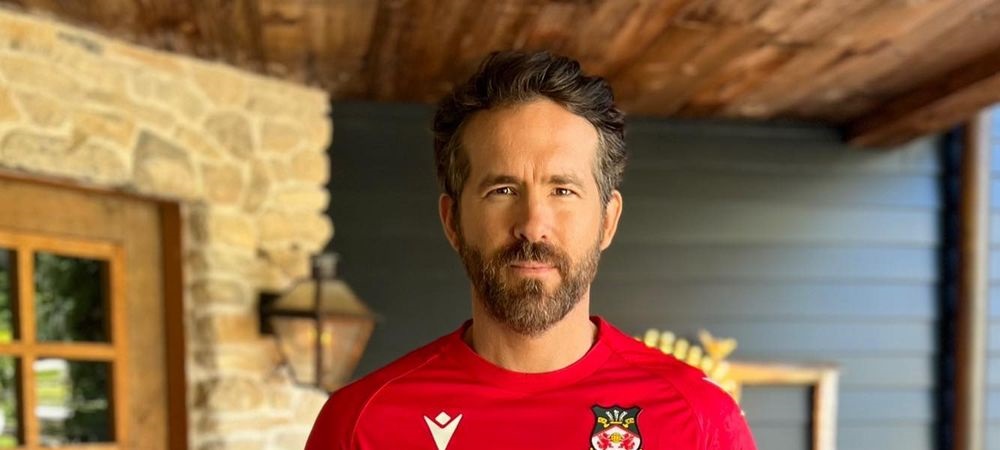 Biography of Ryan Reynolds
Ryan Rodney Reynolds was born on October 23, 1976 in Vancouver, Canada, and he is a well-known actor. When Ryan was born, his mother, Tammy, was a student and a salesperson, while his father, Jim, worked in wholesale food sales and also excelled as a semi-professional boxer. In addition, Ryan has three older siblings.
He studied in his hometown of Vancouver until 1994 when he decided to join a theater group as an extracurricular activity while attending Kwantlen College. However, his passion for acting became a vocation, and Ryan dropped out of college to devote all his time and energy to his acting career.
Debut as an actor
He quickly landed small roles in successful and memorable TV series such as "Sabrina the Teenage Witch" and "The X-Files". In 1998, his big break came with the series "Two Guys, a Girl and a Pizza Place", which ran until 2001 and catapulted him to fame. The show became very popular thanks to its great comedic content, an area where Reynolds demonstrated perfect skill, but this was not the first time that Ryan had made a name for himself in a Hollywood comedy, as he had already been in "Life During Wartime" in 1997.
Films
After working in several minor jobs, Ryan got his first major role as a protagonist in the crazy "Van Wilder – Animal Party", where he played a college party organizer. The success of the film opened doors for him to work alongside Michael Douglas in "Till Death Do Us Part", support Wesley Snipes in "Blade Trinity" or star in the horror movie "The Amityville Horror". However, at this stage of his career, Ryan stood out mainly as a protagonist in comedies such as "Just Friends", "Waiting" and "Harold & Kumar Go to White Castle". This led him to want to leave his comedic side behind, getting involved in different projects such as the thriller "Smokin' Aces", the independent film "Adventureland" and the action film "X-Men Origins: Wolverine". Later on, he also participated in romantic films such as "The Proposal" and "Definitely, Maybe". However, recognition of his acting ability did not come until Ryan was nominated for a Goya Award for his demanding role in "Buried". It is worth noting that he also brought to life the comic book hero "Green Lantern" and the renowned "Deadpool".
Contracts, curiosities
Prestigious brands like Hugo Boss have not been oblivious to Ryan Reynolds' popularity, charisma, and good looks, offering him contracts to be the face of one of their fragrances: Boss Bottled Night, a fragrance that, through great advertising, managed to convey an irresistible seductive effect.
Two curiosities can be highlighted from his work: first, the nearly 10 kilos of solid muscle he gained thanks to rigorous physical training to bring Hannibal King to life in "Blade: Trinity"; and second, his appearance on the animated TV series Zeroman, in which he lent his voice to the character Ty Cheese. In addition, like many Hollywood stars, Ryan Reynolds has an eccentricity outside the world of entertainment: a great passion for motorcycles, of which he owns three collector's items, one of which was designed exclusively for him and is none other than a Harley Davidson.
Romantic relationships
Regarding his personal life, Ryan Reynolds was in a romantic relationship with singer Alanis Morissette from 2002 to 2007. The couple got engaged in 2004, but in July 2006, People magazine reported that they had separated, although neither of them officially confirmed the news. Shortly after, in February 2007, they decided to end their engagement by mutual agreement. In May 2008, Reynolds announced his engagement to actress Scarlett Johansson, and they got married on September 27 of the same year. However, in December 2010, the couple announced in a statement to People magazine that they had decided to end their marriage.
So, on September 9, 2012, he married the actress Blake Lively in Mount Pleasant, South Carolina. In October 2014, they announced that they were expecting their first child, and in December of that same year, Ryan Reynolds and his wife Blake Lively became parents with the birth of their daughter: Ines. Later, on April 14, 2016, his wife's second pregnancy was confirmed, and on September 30, 2016, he became a father for the second time to a boy named James.