Wisin biography
Wisin. His birth name is Juan Luis Morera Luna (December 19, 1978) reggaeton singer. He was born in Cayey, Puerto Rico. The economic situation of his family was not easy, it was a poor family that had to work very hard to secure basic rights. After finishing school, Wisin began earning a living as a barber. As a teenager, he had some ability to sing rap and the famous and popular reggaeton. He was a friend of Yandel, with whom he would later create the dynamic duo, known as Wisin y Yandel.
The latter had studied theater and interpretation. Both had the same musical tastes and soon debuted recording some songs in compilation albums. Now, they collaborated on the album Sin Miedo 3, under the production of DJ Dicky; in 1997, in the compilation La Mision, Vol 1, edited by the label Fresh Production. The success of this compilation gave way for the singers to produce Los Reyes del Nuevo Milenio, Wisin y Yandel's first album. The fame of this duo was remarkable. Continue posting issue after issue and won important awards.
In 2002 they won the Tu Música Award for the best rap and reggaeton duo. But after the fame and boom of this duo, began to emerge rumors about their separation. In 2004, Wisin El sobreviviente appeared and Quien contra mi? de Yandel, first solo albums. The sales figures for both record jobs were remarkable. In 2005 Wisin y Yandel, as if to deny the rumors it was, presented Pa'l Mundo. It included songs that became famous immediately, and that quickly managed to be nominated for the Billboard Awards.
On the initiative of Wisin, the duo undertook a new project is the creation of their own record label, called WY Records, the first production was: Los Vaqueros and Los Vaqueros Wild Wild Mixes (remix of the previous one). In the year 2007 they were known as Los Extraterrestres because of the impact they generated in the world of reggaeton. Actually, the duo especially Wisin was considered one of the best reggaeton singers of the moment by Don Omar. From then on, they released successful productions such as The Reloaded Extraterrestrials, Another Dimension, and Wisin & Yandel: The Mastermind.
They continued publishing new topics in the successive editions of La Misión. For 2016 they launched From new to old, Otherwise, followed by My life … My Life, the three were golden records. Thanks to the fame of these singers a film was made starring the duo inspired by their lives. Her musical work was also recognized with the Tu Música prize for best rap and reggaeton duo, in 2002. Two years later, Wisin began to carry out solo projects. Some years passed and some records for Wisin's career to consolidate.
In 2007 they released the album Los Extraterrestres, with the participation of international artists such as Eve and Fat Joe. During the following years, they continued making important tours around the world, producing discs and albums, among other tasks typical of a star. On October 4, 2013, Wisin released his first single called Que viva la Vida, this was part of his second studio album. Later he released a remix version of the single with the Brazilian singer Michel Teló. Thanks to the great friendships of Wisin, he was able to perform several singles with important participation such as Puerto Rican Ricky Martin and singer Jennifer Lopez.
But the frequent collaboration in their singles was also causing criticism because their fans said they wanted to hear Wisin in its glory. In short, in the musical medium artists like Arcángel; one of the pioneers of the genre who commented that Wisin has not achieved success on his own and has had to be accompanied by renowned artists to advance. The separation with Yandel has hurt him, they said at the time. Other reggaeton singers wrote lyrics to him in a tone of mockery and criticism. He participated in important events such as the Antofagasta Festival, and then later in Argentina with Carlos Vives and Daddy Yankee.
Thanks to the single, Notas de Amor, he achieved first place on the Billboard Latin Airplay in the United States and entered Latin Music's Top Latin Songs / Crossover charts in Colombia and reached third place on the list. Wisin received four nominations at the Billboard Latin Music Awards. From then on she has had several interventions in recognized events, for example, she was with Anahí in the Premios Juventud. He was on the tour of Carlos Vives and they sang a duet in Bogotá filling the stadium of this city.
Actually, most of the tours in which Wisin has participated have been in the company of other artists. In September 2016, he launched Vacaciones, ranking first in the Billboard Latin Airplay. Escape with me was a great success of the year 2017 with Ozuna, I have more than 100 million views on YouTube. In November of 2017, she releases her third single called Move Your Body with Timbaland and Bad Bunny.
Apparently, Wisin was very satisfied with the results obtained from his productions in which important exponents of urban, pop and trap genres have collaborated. At the end of 2017 Wisin released his fourth studio album called Victory under the label Sony Music Latin. Wisin has been a man very dedicated to his family conformed by his wife Yomaira Ortiz Feliciano and his children Yelena Morera Ortiz, Dylan Morera Ortiz, Victoria Morera Ortiz. He is a very loving husband and father.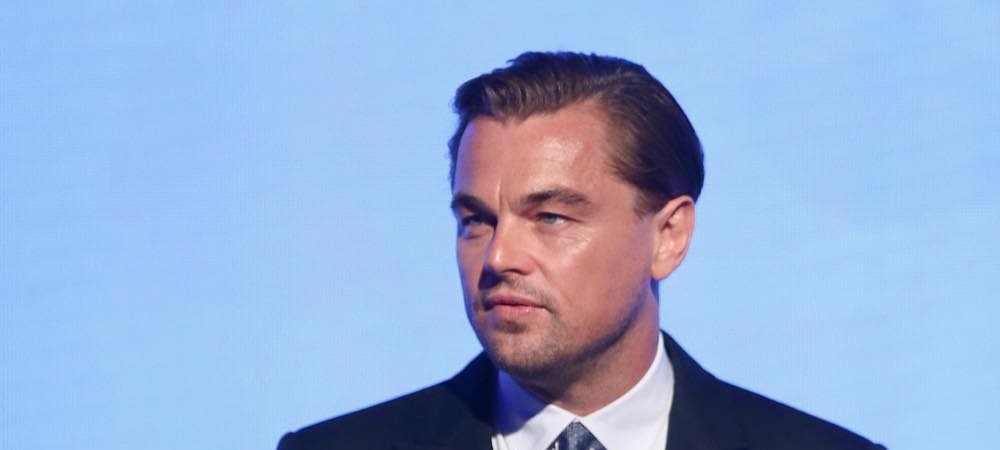 Biography of Leonardo DiCaprio
Leonardo Wilhelm DiCaprio is a renowned actor and film producer who has won numerous awards within the film industry. He was born on November 11, 1974, in Hollywood, Los Angeles, California, United States.
DiCaprio is an only child of Irmelin Indenbirken, a secretary born in Germany, and George DiCaprio, an underground comic artist and producer/distributor of comics. On his father's side, he has half-Italian (from Naples) and half-German (from Bavaria) ancestry. On the other hand, on his mother's side, his grandfather Wilhelm Indenbirken was German and his grandmother Helene Indenbirken was a German citizen born in Russia under the name Yelena Smirnova.
He was named Leonardo because, while his pregnant mother was looking closely at a painting by the great artist Leonardo da Vinci in a museum, DiCaprio gave a strong kick inside her belly. His parents divorced when he was only one year old, and they shared custody of Leonardo until 1997.
Studies, beginnings in acting.
As for his education, he did not attend university and only took basic courses at John Marshall High School in Los Angeles. His career in the world of image and acting began when he followed his older stepbrother, Adam Farrar, in television advertising, starring in a commercial for the Matchbox car brand at the age of fourteen and subsequently participating in educational films. At the age of five, he was also part of the children's television series "Romper Room", but had to leave it as it was detrimental to him.
"1990 – 1991: Debut in television and cinema"
In 1990, he made his true television debut when he was cast to be a part of the "Parenthood" ensemble, a series based on the film of the same name. He then landed minor roles in several series, including "The New Lassie" and "Roseanne," as well as a brief part in "Santa Barbara." His work in "Parenthood" and "Santa Barbara" earned him a nomination for the Young Artist Award for Best Young Actor. His big screen debut came in 1991 with the science fiction and horror movie "Critters." Later on, he became a recurring member of the cast of the ABC sitcom "Growing Pains," playing Luke Brower. However, DiCaprio didn't achieve success in the film industry until 1992, when he was selected by Robert De Niro from among 400 young actors for the lead role in "This Boy's Life," which also starred Ellen Barkin and De Niro himself.
1993 – 1996
Later, in 1993, DiCaprio played the mentally disabled younger brother of Johnny Depp in "What's Eating Gilbert Grape." The film's director, Lasse Hallström, admitted that he initially sought a less attractive actor, but he decided on DiCaprio because he had become "the most observant actor" among all who auditioned. The film was a great financial and critical success, resulting in Leonardo being highly praised for his performance, which led to him being awarded the National Board of Review for Best Supporting Actor and nominated for an Academy Award and a Golden Globe. Subsequently, he had roles in films such as "The Quick and the Dead" (1995) and was one of the leads in "Romeo + Juliet" (1996).
But his big break came with director James Cameron, who offered him the lead male role in Titanic (1997), a movie that not only won a considerable number of Academy Awards but also became a social phenomenon. Afterwards, DiCaprio gained greater acceptance in the cinematic world, so he was part of numerous films such as:
The Man in the Iron Mask (1998)
The Beach (2000)
Catch Me If You Can (2002)
The Aviator (2004)
The Assassination of Richard Nixon (2004)
Blood Diamond (2006)
Gardener of Eden (2007)
Body of Lies (2008)
Orphan (2009, as producer)
Shutter Island (2010)
Inception (2010)
Django Unchained (2012)
The Great Gatsby (2013)
Runner Runner (2013)
The Wolf of Wall Street (2013)
The Revenant (2015)
The Audition (2015).
Curiosities
Interestingly, he was nominated for an Oscar five times: Best Supporting Actor for What's Eating Gilbert Grape, Best Actor for The Aviator, Blood Diamond and The Wolf of Wall Street. This generated a lot of jokes and talk of a supposed "curse" in Hollywood. But in 2015, he finally won the award thanks to his great performance in "The Revenant".
It should also be noted that DiCaprio is a committed environmentalist who has received praise from environmental groups for choosing to fly on commercial flights instead of private planes like most celebrities, and for driving an electric hybrid vehicle and having solar panels in his home.