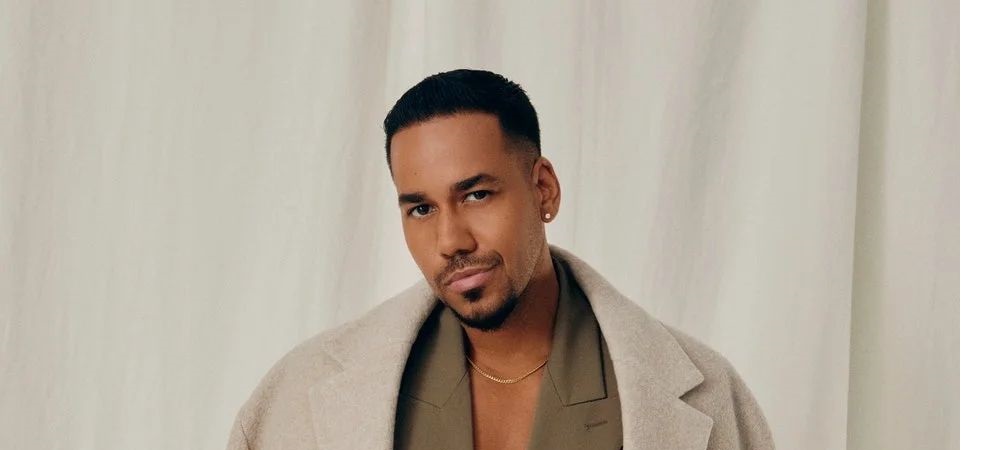 Personal information
Full name

Anthony Santos

Birthdate

July 21, 1981

Age
41 years old
Occupation

Singer, songwriter and actor

By-name

The King of Bachata, The Poetry Boy, and The King

Stage name
Romeo Santos
Nationality

American

Parents

Francisco Sandoval y Lidia Santos

Genders
Bachata
Zodiac sign
Cancer
Biography of Romeo Santos
Anthony Santos, born on July 21, 1981 in the Bronx, New York (United States), better known by his stage name Romeo Santos, is an American singer-songwriter from a working-class, low-income family. His father, Francisco Sandoval, was a bricklayer and of Dominican origin, while his mother, Lidia Santos, was a homemaker and came from Puerto Rico. Romeo Santos grew up with his sister Laura and has always been passionate about music. From a young age, he participated in the local church choir and began composing his own songs, preferring to spend time writing instead of going out and having fun with his friends. His memories are full of Latin culture and, with a lot of effort, he managed to approach the world of music and achieve his goals. Although bachata was not a popular genre at the time, Romeo Santos has always been a fan of this musical style.
At the age of 14, Romeo Santos took his first steps in music by joining the group "Los Tinellers" with his cousin and two friends. They released an album called Trampa de amor and, in the late 90s, the group changed its name to Aventura.
Gradually, Romeo Santos became more well-known in the music world and became the lead vocalist and main composer of the bachata group "Aventura," successfully popularizing this rhythm internationally. Some of his songs reached the top of Latin and European ranking lists.
However, at the age of 17, his personal life became complicated when he found out that his girlfriend was pregnant. As he was very young, he was overwhelmed by fear and desperation and decided to end the relationship and not take responsibility as a father. The impact of the news allowed him to act like a coward and, at the time, he did not understand that the primary victim was the child, not him. That's why he stayed away for two years without any news of them. However, thanks to his mother's advice, the upbringing he received at home, and his principles, Romeo, very ashamed, decided to face the situation and search for his son.
When he found him, his son was two years old and he was able to be a father. Currently, he has a beautiful relationship with his son Alex Damián, whom he publicly presented at the age of 14 when they posed for the cover of People magazine. Romeo Santos says he maintains a beautiful friendship with his son's mother.
Romeo Santos achieved great success with Aventura and also composed for other great artists such as Wisin & Yandel, Thalía and Don Omar. With the group, he won several international awards. In 2002, the song "Obsesión" reached No. 1 in Italy for 16 consecutive weeks. With this success, they achieved worldwide fame and Romeo, as the composer of the song, won the ASCAP (American Society of Composers, Authors and Publishers) Song of the Year award in the tropical and pop genres, becoming the first Latin artist to win an award in the latter genre.
It was then that the singer decided to use a pseudonym to get on stage. He says: "I was extremely shy when I started in this business. I didn't know how to act on stage and avoided eye contact with the audience. That wasn't going to be attractive to women". That's why he created an alter ego inspired by the protagonist of Romeo and Juliet, in order to become the "modern Romeo". He says:
"I'm romantic, but I can also be seductive, I can be cool and charismatic. On stage I'm Romeo, that gave me confidence and self-esteem".
En 2007, Romeo Santos performed a mini concert on the musical program Pasión de sábado. He also received the Billboard award as Songwriter of the Year.
In 2009, they were invited to sing at the White House in the United States for President Barak Obama and his family.
On September 12, 2010, Romeo Santos presented at the MTV Video Music Awards 2010 to present an award.
In 2011, he announced his separation from the group to launch himself as a solo artist, and since then Romeo has achieved seven No. 1 singles on the Hot Latin Chart and eight No. 1s on the Hot Tropical Songs Chart in four years.
His first single was called "You" from his first album Fórmula Vol. 1 (released on November 8, 2011 by Sony Music Latin), which became number one on the Hot Latin Songs and Tropical Songs charts. The second single from this album, titled "Promise," features a duet with American singer Usher, and like the previous single, it reached No. 1 on the most listened-to music charts on Latin radio stations in the United States, bringing him to the top of fame.
En 2012, Romeo Santos sold out tickets at the famous Madison Square Garden in New York City. The show was released on CD/DVD as the live album "The King Stays King: Sold Out at Madison Square Garden," which was screened in theaters in the United States and then exhibited on HBO. However, his largest audience was in the Dominican Republic, where he attracted one hundred thousand people.
In 2013, Romeo Santos received a Grammy nomination for his work Formula Vol.1 for Best Traditional Tropical Latin Album.
In 2014, he released his most recent work "Formula Vol.2" (released on February 25 of the same year), in which he replicated his format, combining bachata with popular sounds and known voices. On this album, he managed to get rappers Drake and Nicki Minaj to sing in Spanish, and he also had the company of guitar player Carlos Santana, Puerto Rican rapper Tego Calderón and the voice of famous singer Marc Anthony.
However, his biggest hits were "Propuesta Indecente," with over 600 million views on YouTube, while "Eres Mía" follows with 198 million. This album became the best-selling in the first half of the year. On July 11 of the same year, it was featured on the cover of the New York Times, being the only article about art on the page and, in fact, calling it a "true super star" in its title.
Romeo swept the 2015 Latin Music Billboard Awards, taking home ten of the coveted trophies, including Artist of the Year, a very disputed category, as he shared honors with Marc Anthony, Prince Royce and Enrique Iglesias. He also won the "Hot Latin Song", Best Composer, Best Producer and "Top Latin Album" of the Year awards.
In a presentation where he exhibited all his hits, Romeo met the expectations of his followers, who always cheered him on, and simply unleashed the frenzy at the Viña del Mar Festival 2015, where he won the Silver and Gold Seagulls.
The popular King of Bachata also made his film debut in the movie "Fast & Furious 7." His recognition at the Latin Music Billboard Awards, with ten awards, confirms Romeo's good moment. He was one of the big winners at the Premios Soberano 2015, the most important event held in the Dominican Republic in the fields of communication and entertainment, organized by the Association of Art Critics (Acroarte) of that country. He won four awards: Composer of the Year, Outstanding Artist of the Year Abroad, Album of the Year and Bachata categories. At a moment of happiness, he took the opportunity to send a very special message:
"I want to thank the pioneers of bachata who paved the way for my genre".
On January 27, 2017, in Miami, United States, Romeo Santos became one of three artists in the history of Latin music to receive a RIAA Latino Diamond recognition (10x multi-platinum and counting for exceeding 600 thousand units) with his song "Propuesta Indecente," recognized by the Recording Industry Association of America.
On the night of Premio Lo Nuestro 2017 (February 23), Romeo Santos received the highest award: the Premio Lo Nuestro for Excellence, for his contributions to Latin music for many years.
With more than 30 million followers on social media, he declared on his Twitter account:
"PROUD TO BE LATIN. PROUD TO BE BACHETERO AND PROUD TO NOT HAVE TO CHANGE MY LANGUAGE".
After three years of much mystery, Romeo Santos releases his new single and video "Héroe Favorito" which was filmed in the style of a movie in the city of Los Angeles with actress Génesis Rodríguez, a very contagious song, in the best style of the "Rey de la Bachata", in this single he makes a similarity with various superheroes such as (Hulk, Batman, Spider-Man, Superman, Flash and the Invisible Man), not only does the song address the theme of the characters, but the cover of the single was created by Marvel Custom, (the content and marketing agency of the comic giant), who turned Romeo into a superhero, currently available on all digital platforms. It is presumed to be the first theme of his new album and as Romeo stated on social media it will be called "Golden".
Romeo Santos' Albums
Fórmula Vol. 1 2011.
Fórmula Vol. 2 2014.
Live Album
The King Stays King: Sold Out at Madison Square Garden 2012.
Popular Singles
Promise, 2011.
You, 2011.
Mi Santa, 2012.
Propuesta Indecente, 2013.
Odio, 2014.
Obsesión, Aventura.
Romeo y Julieta, Aventura.
Mi corazoncito, Aventura.
El Malo, Aventura.
El perdedor, Aventura.
Un beso, Aventura.
Los infieles, Aventura.
Por un segundo, Aventura.
Enséñame a olvidar, Aventura.
Su veneno.
Some of the awards received by Romeo Santos:
Billboard Music Award for Best Latin Album Fórmula Vol.1, 2012.
Premio Juventud for the Perfect Combination – Music 2012 (Promise).
Billboard Latin Music Award for Tropical Album of the Year 2013, 2015 Fórmula Vol.1, Fórmula Vol.2.
Premio Lo Nuestro for Video of the Year 2014 (Propuesta Indecente).
Billboard Latin Music Award for Hot Latin Song-Vocal Collaboration 2014 (Loco).
Premio lo nuestro for Song of the Year – Tropical (Propuesta Indecente) 2015.
Premio Lo Nuestro Artist of the Year 2015.
Billboard Latin Music Award for Tropical Song of the Year 2015 (Odio).
Billboard Latin Music Award for Top Latin Album of the Year 2015 Fórmula Vol.2.
Billboard Latin Music Award for Top Latin Album – Male Artist of the Year 2015.
Billboard Latin Music Award for Composer of the year: 2014, 2015, 2016.
Billboard Music Award for Best Latin Artist 2015, 2016.
Billboard Latin Music Award for Artist of the Year 2015, 2016.
Billboard Latin Music Award for Hot Latin Songs, Male Artist of the Year 2015, 2016.
Billboard Latin Music Award for Tropical Album-Solo Artist of the Year 2015, 2016.
Premio lo Nuestro for Excellence 2017.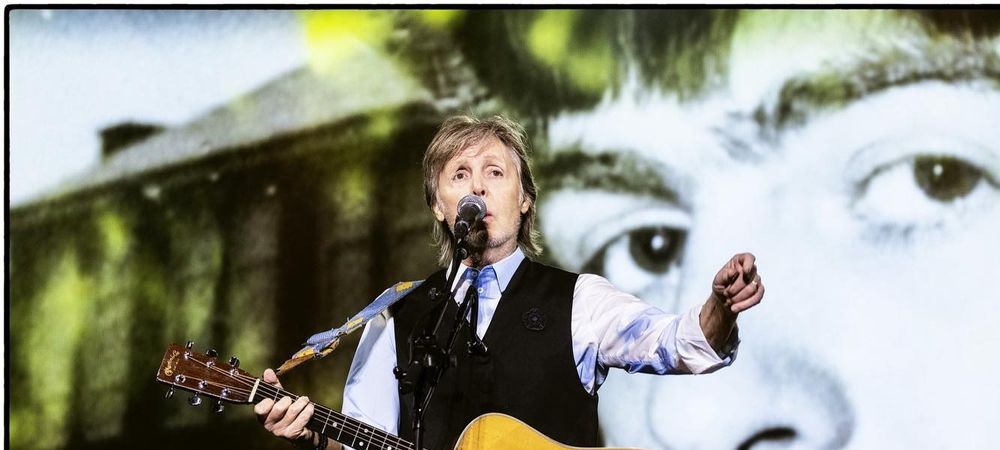 Biography of Paul McCartney
Paul McCartney (born June 18, 1942) is a singer. He was born in Liverpool, England. His mother, Mary Patricia, was a nurse, while his father, James McCartney, was a volunteer firefighter. During Paul's birth, his father was not present as he was fighting in the Battle of England during World War II. Paul grew up in a religious and strict environment, with his mother Catholic and his father Protestant, but later became agnostic. After returning from the war, his father devoted himself to selling cleaning products and, in his free time, played in bars.
Death of his mother
That's why his son developed a deep love for music. He stood out in school for his intelligence and discipline and studied at Liverpool Institute secondary school, a good free secondary school. In 1954, he met George Harrison, with whom he quickly formed a strong friendship. At the time, McCartney's mother was the one who kept the household and for work reasons they moved to Allerton, where they lived until 1964. On October 31, 1956, when McCartney was 14 years old, his mother died from a stroke.
After his mother's death, McCartney was devastated. It took some time for him to return to normal. His father saw music as a refuge to help his son feel better, so he took him to listen to the Jim Mac's Jazz Band, where his father played trumpet or piano. He also gave him a trumpet, but when rock and roll became popular, he chose an acoustic guitar. The first song he composed was "I Lost My Little Girl" on that guitar, a Zenith. He also composed "When I'm Sixty-Four" on the home piano.
1957 – Met John Lennon
He met Lennon on July 6th, 1957. McCartney joined The Quarrymen, a school band led by Lennon, in 1958 as the lead guitarist. The band mixed rock and roll and skiffle, a popular music style, with jazz and blues. After several name changes, the band decided to call themselves The Beatles in August 1960 and recruited drummer Pete Best for their move to Hamburg. In 1961, one of its members, Sutcliffe, left the band and McCartney was forced to take over as bassist. They recorded as a backing band for English singer Tony Sheridan on the single My Bonnie.
1963 – "Beatlemania"
They managed to attract the attention of Brian Epstein, who became their manager in January 1962 and a key figure in their later success. With their first hit, "Love Me Do" in 1963, the "Beatlemania" began. John Lennon and Paul wrote a large number of songs together, but later their egos collided and they preferred to write separately. In 1970, The Beatles disbanded. But Paul continued his successful career with songs that reached number one. He recorded his first solo LP, "McCartney", with songs very different from those that Lennon would write, with commercial melodies for varied tastes.
1980 – Paul McCartney Guinness Records
In 1980, he entered the Guinness Book of Records as the highest-selling songwriter in the world. His theme Yesterday, one of the most celebrated by The Beatles, has around 2,500 versions in the most diverse musical styles. Some of his solo hits are: Uncle Albert/Admiral Halsey, Live and Let Die for the James Bond film received the Oscar for best musical theme; Coming Up from his solo album Paul McCartney II. He joined George Martin and Ringo Starr in 1982 for the recording of Tug of War. On Press to play, his next album, was recorded with Eric Stewart.
Awards, arrest, record.
Winner of 18 Grammy Awards, including two Lifetime Achievement Grammy Awards (one with the Beatles and another as a solo artist). He is a vegetarian and an animal rights advocate. He was arrested for marijuana possession in Tokyo in 1980 and was briefly in jail. He participated in the "Live Aid" concert against hunger in Ethiopia in 1985. In 1990, he achieved the record for the largest attendance at a concert with 184,000 people in Rio de Janeiro. Since 1997 he is Sir Paul McCartney, invested as a knight by Queen Elizabeth II.
2013 – Other awards, marriages.
On February 10, 2013, he received a Grammy for "Best Traditional Pop Album" for his album "Kisses On The Bottom". Later, he received a special award from PRS for Music in commemoration of the 50th anniversary of the composition of his most famous song, "Yesterday". These songs, as well as "And I Love Her," "You Will Not See Me," and "I'm Looking Through You," were written inspired by his relationship with British actress Jane Asher. After five years of engagement, the couple broke up due to his infidelity with Francie Schwartz. He married Linda Eastman on March 12, 1969, and together they formed the musical group Wings after the dissolution of the Beatles. In 1999, he presented his collection of poems entitled "Blackbird Singing: Poems and Lyrics (1965-1999)". After the death of his wife, McCartney experienced deep sadness.
In 2002, Paul McCartney married former model Heather Mills in an Irish castle. After a long legal battle in the London Supreme Court, in 2008 Mills was authorized to collect one fifth of the 250 million dollars she had demanded from McCartney for their four-year marriage. In 2011, McCartney married Nancy Shevell in a civil ceremony in London on October 9th of that year.
Relevant aspects of his life and musical career
With 60 gold records and the sale of over 100 million albums and singles as a solo artist and with The Beatles, McCartney is recognized as one of the most successful composers and artists of all time.
As a solo artist in 1999 and as a member of The Beatles in 1988, he has been inducted into the Rock and Roll Hall of Fame twice.
As a solo artist and with The Beatles, he has been recognized with twenty-one Grammy Awards.
32 of the songs that McCartney has written or co-written have reached number one on the Billboard Hot 100.
As of 2014, he had sold over 15 million certified units by the RIAA in the United States.
In 1997, McCartney was elevated to the rank of knight for his services to music.
In 1965, McCartney, Lennon, Harrison and Starr were named members of the Order of the British Empire.
He has been married three times and is the father of five children.
He has participated in projects to help international charities related to issues such as animal rights, seal hunting, landmine cleaning, vegetarianism, poverty and musical education.
He ranks 11th on Rolling Stone's list of 100 Greatest Singers.
He ranks first on Rolling Stone's list of 100 Greatest Artists as a member of The Beatles.
He ranks third on Rolling Stone's list of 100 Greatest Bassists.
Only surpassed by Bob Dylan, he ranks second on Rolling Stone's list of 100 Greatest Songwriters.