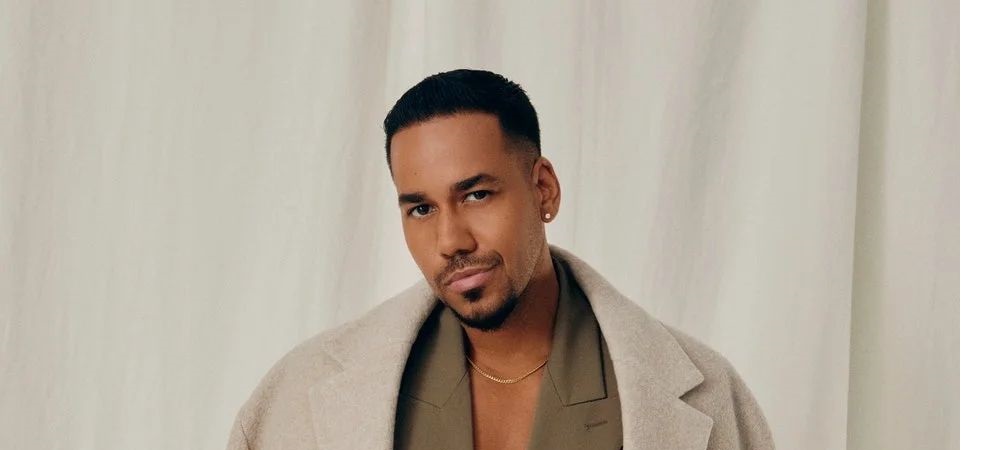 Personal information
Full name

Anthony Santos

Birthdate

July 21, 1981

Age
41 years old
Occupation

Singer, songwriter and actor

By-name

The King of Bachata, The Poetry Boy, and The King

Stage name
Romeo Santos
Nationality

American

Parents

Francisco Sandoval y Lidia Santos

Genders
Bachata
Zodiac sign
Cancer
Biography of Romeo Santos
Anthony Santos, born on July 21, 1981 in the Bronx, New York (United States), better known by his stage name Romeo Santos, is an American singer-songwriter from a working-class, low-income family. His father, Francisco Sandoval, was a bricklayer and of Dominican origin, while his mother, Lidia Santos, was a homemaker and came from Puerto Rico. Romeo Santos grew up with his sister Laura and has always been passionate about music. From a young age, he participated in the local church choir and began composing his own songs, preferring to spend time writing instead of going out and having fun with his friends. His memories are full of Latin culture and, with a lot of effort, he managed to approach the world of music and achieve his goals. Although bachata was not a popular genre at the time, Romeo Santos has always been a fan of this musical style.
At the age of 14, Romeo Santos took his first steps in music by joining the group "Los Tinellers" with his cousin and two friends. They released an album called Trampa de amor and, in the late 90s, the group changed its name to Aventura.
Gradually, Romeo Santos became more well-known in the music world and became the lead vocalist and main composer of the bachata group "Aventura," successfully popularizing this rhythm internationally. Some of his songs reached the top of Latin and European ranking lists.
However, at the age of 17, his personal life became complicated when he found out that his girlfriend was pregnant. As he was very young, he was overwhelmed by fear and desperation and decided to end the relationship and not take responsibility as a father. The impact of the news allowed him to act like a coward and, at the time, he did not understand that the primary victim was the child, not him. That's why he stayed away for two years without any news of them. However, thanks to his mother's advice, the upbringing he received at home, and his principles, Romeo, very ashamed, decided to face the situation and search for his son.
When he found him, his son was two years old and he was able to be a father. Currently, he has a beautiful relationship with his son Alex Damián, whom he publicly presented at the age of 14 when they posed for the cover of People magazine. Romeo Santos says he maintains a beautiful friendship with his son's mother.
Romeo Santos achieved great success with Aventura and also composed for other great artists such as Wisin & Yandel, Thalía and Don Omar. With the group, he won several international awards. In 2002, the song "Obsesión" reached No. 1 in Italy for 16 consecutive weeks. With this success, they achieved worldwide fame and Romeo, as the composer of the song, won the ASCAP (American Society of Composers, Authors and Publishers) Song of the Year award in the tropical and pop genres, becoming the first Latin artist to win an award in the latter genre.
It was then that the singer decided to use a pseudonym to get on stage. He says: "I was extremely shy when I started in this business. I didn't know how to act on stage and avoided eye contact with the audience. That wasn't going to be attractive to women". That's why he created an alter ego inspired by the protagonist of Romeo and Juliet, in order to become the "modern Romeo". He says:
"I'm romantic, but I can also be seductive, I can be cool and charismatic. On stage I'm Romeo, that gave me confidence and self-esteem".
En 2007, Romeo Santos performed a mini concert on the musical program Pasión de sábado. He also received the Billboard award as Songwriter of the Year.
In 2009, they were invited to sing at the White House in the United States for President Barak Obama and his family.
On September 12, 2010, Romeo Santos presented at the MTV Video Music Awards 2010 to present an award.
In 2011, he announced his separation from the group to launch himself as a solo artist, and since then Romeo has achieved seven No. 1 singles on the Hot Latin Chart and eight No. 1s on the Hot Tropical Songs Chart in four years.
His first single was called "You" from his first album Fórmula Vol. 1 (released on November 8, 2011 by Sony Music Latin), which became number one on the Hot Latin Songs and Tropical Songs charts. The second single from this album, titled "Promise," features a duet with American singer Usher, and like the previous single, it reached No. 1 on the most listened-to music charts on Latin radio stations in the United States, bringing him to the top of fame.
En 2012, Romeo Santos sold out tickets at the famous Madison Square Garden in New York City. The show was released on CD/DVD as the live album "The King Stays King: Sold Out at Madison Square Garden," which was screened in theaters in the United States and then exhibited on HBO. However, his largest audience was in the Dominican Republic, where he attracted one hundred thousand people.
In 2013, Romeo Santos received a Grammy nomination for his work Formula Vol.1 for Best Traditional Tropical Latin Album.
In 2014, he released his most recent work "Formula Vol.2" (released on February 25 of the same year), in which he replicated his format, combining bachata with popular sounds and known voices. On this album, he managed to get rappers Drake and Nicki Minaj to sing in Spanish, and he also had the company of guitar player Carlos Santana, Puerto Rican rapper Tego Calderón and the voice of famous singer Marc Anthony.
However, his biggest hits were "Propuesta Indecente," with over 600 million views on YouTube, while "Eres Mía" follows with 198 million. This album became the best-selling in the first half of the year. On July 11 of the same year, it was featured on the cover of the New York Times, being the only article about art on the page and, in fact, calling it a "true super star" in its title.
Romeo swept the 2015 Latin Music Billboard Awards, taking home ten of the coveted trophies, including Artist of the Year, a very disputed category, as he shared honors with Marc Anthony, Prince Royce and Enrique Iglesias. He also won the "Hot Latin Song", Best Composer, Best Producer and "Top Latin Album" of the Year awards.
In a presentation where he exhibited all his hits, Romeo met the expectations of his followers, who always cheered him on, and simply unleashed the frenzy at the Viña del Mar Festival 2015, where he won the Silver and Gold Seagulls.
The popular King of Bachata also made his film debut in the movie "Fast & Furious 7." His recognition at the Latin Music Billboard Awards, with ten awards, confirms Romeo's good moment. He was one of the big winners at the Premios Soberano 2015, the most important event held in the Dominican Republic in the fields of communication and entertainment, organized by the Association of Art Critics (Acroarte) of that country. He won four awards: Composer of the Year, Outstanding Artist of the Year Abroad, Album of the Year and Bachata categories. At a moment of happiness, he took the opportunity to send a very special message:
"I want to thank the pioneers of bachata who paved the way for my genre".
On January 27, 2017, in Miami, United States, Romeo Santos became one of three artists in the history of Latin music to receive a RIAA Latino Diamond recognition (10x multi-platinum and counting for exceeding 600 thousand units) with his song "Propuesta Indecente," recognized by the Recording Industry Association of America.
On the night of Premio Lo Nuestro 2017 (February 23), Romeo Santos received the highest award: the Premio Lo Nuestro for Excellence, for his contributions to Latin music for many years.
With more than 30 million followers on social media, he declared on his Twitter account:
"PROUD TO BE LATIN. PROUD TO BE BACHETERO AND PROUD TO NOT HAVE TO CHANGE MY LANGUAGE".
After three years of much mystery, Romeo Santos releases his new single and video "Héroe Favorito" which was filmed in the style of a movie in the city of Los Angeles with actress Génesis Rodríguez, a very contagious song, in the best style of the "Rey de la Bachata", in this single he makes a similarity with various superheroes such as (Hulk, Batman, Spider-Man, Superman, Flash and the Invisible Man), not only does the song address the theme of the characters, but the cover of the single was created by Marvel Custom, (the content and marketing agency of the comic giant), who turned Romeo into a superhero, currently available on all digital platforms. It is presumed to be the first theme of his new album and as Romeo stated on social media it will be called "Golden".
Romeo Santos' Albums
Fórmula Vol. 1 2011.
Fórmula Vol. 2 2014.
Live Album
The King Stays King: Sold Out at Madison Square Garden 2012.
Popular Singles
Promise, 2011.
You, 2011.
Mi Santa, 2012.
Propuesta Indecente, 2013.
Odio, 2014.
Obsesión, Aventura.
Romeo y Julieta, Aventura.
Mi corazoncito, Aventura.
El Malo, Aventura.
El perdedor, Aventura.
Un beso, Aventura.
Los infieles, Aventura.
Por un segundo, Aventura.
Enséñame a olvidar, Aventura.
Su veneno.
Some of the awards received by Romeo Santos:
Billboard Music Award for Best Latin Album Fórmula Vol.1, 2012.
Premio Juventud for the Perfect Combination – Music 2012 (Promise).
Billboard Latin Music Award for Tropical Album of the Year 2013, 2015 Fórmula Vol.1, Fórmula Vol.2.
Premio Lo Nuestro for Video of the Year 2014 (Propuesta Indecente).
Billboard Latin Music Award for Hot Latin Song-Vocal Collaboration 2014 (Loco).
Premio lo nuestro for Song of the Year – Tropical (Propuesta Indecente) 2015.
Premio Lo Nuestro Artist of the Year 2015.
Billboard Latin Music Award for Tropical Song of the Year 2015 (Odio).
Billboard Latin Music Award for Top Latin Album of the Year 2015 Fórmula Vol.2.
Billboard Latin Music Award for Top Latin Album – Male Artist of the Year 2015.
Billboard Latin Music Award for Composer of the year: 2014, 2015, 2016.
Billboard Music Award for Best Latin Artist 2015, 2016.
Billboard Latin Music Award for Artist of the Year 2015, 2016.
Billboard Latin Music Award for Hot Latin Songs, Male Artist of the Year 2015, 2016.
Billboard Latin Music Award for Tropical Album-Solo Artist of the Year 2015, 2016.
Premio lo Nuestro for Excellence 2017.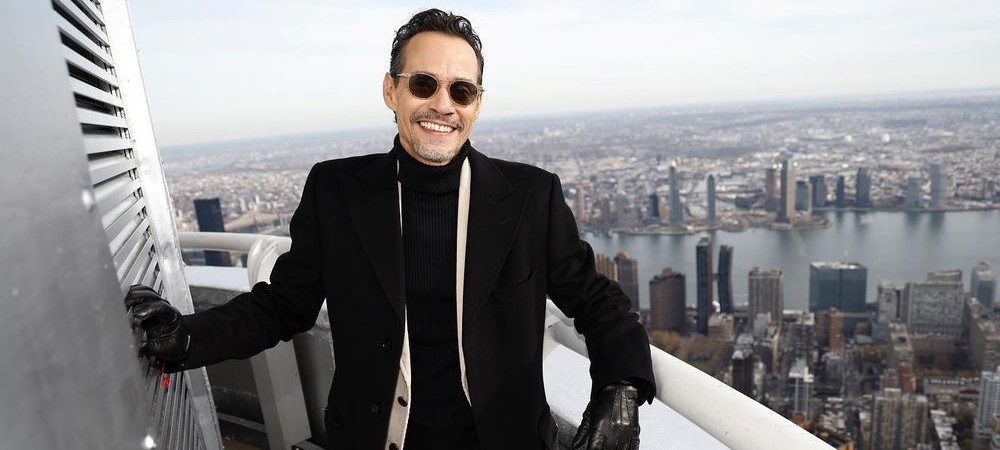 Biography of Marc Anthony
Marc Anthony (born September 16, 1968) is an American salsa singer and actor, born in New York. His real name is Marco Antonio Muñiz Rivera. From a young age, he has been involved in music, growing up with rock and rhythm & blues. His parents, Felipe Muñiz and Guillermina Rivera, discovered his passion and musical ability when he was a child. During his teenage years, to earn money, he began singing at bars and nightclubs, and quickly gained popularity. He was contacted by one of the members of the Latin Rascals group, and their producer Louie Vega invited him to record several albums with the Atlantic Records label.
Beginnings as a singer
One of Marc Anthony's most successful musical products was the album "Rebel", which achieved some success on the disco music charts. In 1992, his career in the salsa world took off when the famous Tito Puente took him as an opening act for a concert at Madison Square Garden. A year later, he recorded a salsa version of a song by Juan Gabriel that received excellent reviews and great popularity in the musical circles of New York. Soon, Marc Anthony appeared in several television productions and began to receive offers for concerts. After a few years, he was recognized as the new "king of salsa". During the 1990s, his lyrics occupied the top position in Latin America and also in the United States.
The new "musical phenomenon"
Marc Anthony became a massively successful musical phenomenon, comparable to the success of Héctor Lavoe. At the same time, he continued to develop his acting career, appearing in films such as "Bringing out the Dead" directed by Martin Scorsese; "Big Night" directed by Stanley Tucci; "Hackers," and "The Capeman," a Broadway musical directed by singer and songwriter Paul Simon. He also performed the main theme of the soundtrack of "The Mask of Zorro" (1998), in which Antonio Banderas was the lead actor.
Third salsa album "Against the Stream"
That same year, he worked on the production of his third salsa album: "Contra la Corriente," undoubtedly many salsa critics and aficionados affirm that it was the best album of his career, for which he received a Grammy for Best Latin-Tropical Album. In 1999, he released the album "Marc Anthony" to the market, this album undoubtedly demonstrates a new stage in his musical career, as it combined salsa with pop and also featured songs in English, in order to reach and conquer the Anglo-Saxon audience and market.
The first single, "I Need to Know," put him in the top positions of the North American charts: it remained in the Top 10 of the Billboard for eleven weeks and eight more weeks in the Top 40. He also released the Spanish version, titled "Dímelo." With this song, he won the Grammy for Best Latin Song of the Year and was number one on the Latin Billboard chart. He quickly released the second single, "You Sang to Me," repeating the success of the previous one and selling over two million copies of the album.
Starting the new millennium, he released a greatest hits salsa album titled "Desde el principio." After that, Marc Anthony went on a extensive tour that took him through the United States. All magazines and press talked about his triumphant concert at Madison Square Garden. Then he was in Canada and Central America. At that time, Marc Anthony received the admiration of his fans when he helped with his charitable work for the victims of Hurricane George, in sum, he founded a foundation that bears his name.
International tours
In 2011, he started the Dos Mundos Tour, with the company of Alejandro Fernández, a concert across Latin America. The following year, he was in Colombia at the Manacacías Summer Festival, many people from different parts of the country traveled to attend his concert. He had a significant participation in the 53rd International Song Festival of Viña del Mar, Chile, where he sang the song "¿Y cómo es él?" from his album "Iconos". He received the highest distinction.
On March 3, 2012, Marc returned to Uruguay after 17 years and gave his performance at the Charrúa Stadium in Montevideo with an attendance of 25,000 spectators. In the GIGANT3S TOUR, he performed in several North American cities alongside Chayanne and Marco Antonio Solís. In 2013, he released his album 3.0. In 2014, he was the big winner of four of the five awards for which he was nominated at the Premios Lo Nuestro. Additionally, his career was recognized as one of the most successful Latin music artists. In 2016, he released a song called "Deja que te bese" with the collaboration of Spanish singer Alejandro Sanz, the song has over 50 million views on Youtube.
Marriages, children.
In September 2016, he carried out his "Marc Anthony Live" tour which included 5 dates at Radio City Music Hall. His private life has been somewhat controversial and has been exposed to various comments. He had his first daughter in 1994, Arianna Rosado-Muñiz, a product of his relationship with a former police officer from New York. In 2000 he married for the first time to Dayanara Torres, with whom he had two children. He later helped Jennifer Lopez in the production of the song "Sway" for the soundtrack of the movie Shall We Dance?. They then fell in love and after only one month of relationship, they got engaged in March 2004.
The couple had twins and Jennifer sold the exclusive photos of the children to People Magazine. However, after a few years, the couple decided to end their marriage on April 9, 2012. It is said that everything started when Jennifer Lopez met dancer Casper Smart and began a relationship with him two months after her separation from Marc. Later, Marc started a relationship with Venezuelan model Shannon de Lima, whom he married in 2014. Despite this, his relationship with Jennifer, the mother of his children, is harmonious, and he even participated in her song "Olvídame y pega la vuelta" in 2016. Two years earlier, the Puerto Rican singer made an impact with the hit song "Flor Pálida".
On January 28, 2023, he married Nadia Ferreira in an incredible wedding surrounded by stars from film, music, and sports. The ceremony took place at the Perez Art Museum in Miami, with David Beckham as the best man.
Ver esta publicación en Instagram