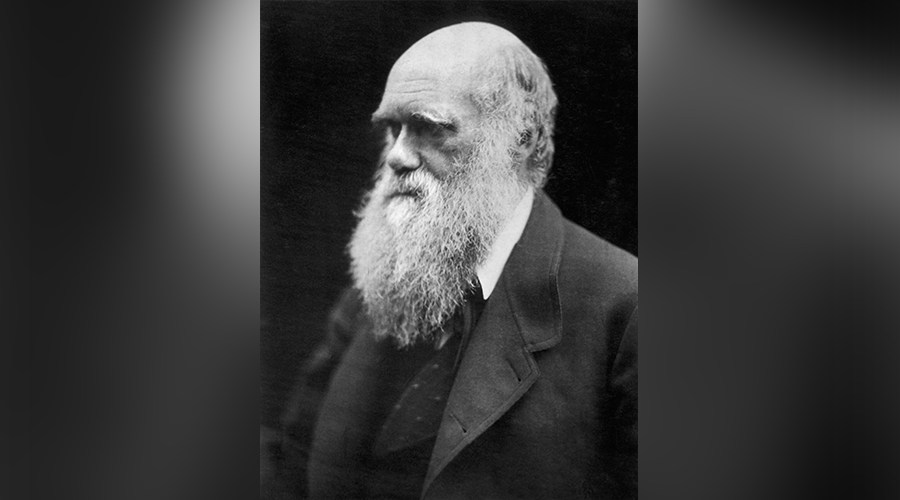 Charles Darwin Biography
Charles Darwin is known for his work as a naturalist. Darwin developed a theory of evolution to explain biological change. Charles Darwin was born in Shrewsbury, England, on February 12, 1809. In 1831, he embarked on a five-year voyage around the world on the HMS Beagle. His studies of specimens all over the world led him to formulate his theory of evolution and his views on the natural selection.
In 1859, he published The Origin of Species and 23 years later would die on April 19, 1882, in London.
Charles Robert Darwin was born on February 12, 1809, in the small town of Shrewsbury, England. Charles Darwin belonged to a family with a broad history of scientists. His father, Dr. Robert Darwin, was a doctor, and his grandfather, Dr. Erasmus Darwin, was a recognized botanist. Darwin's mother, Susanna, died when he was only 8 years old.
In October of 1825, at the age of 16, Darwin enrolled at the University of Edinburgh, along with his brother Erasmus. Two years later, Charles Darwin became a student at Christs College, Cambridge. His father expected him to follow his footsteps and to study Medicine. However, Darwin was passionate about the natural sciences and natural history.
"When it was said for the first time that the sun remained fixed and that the world revolved, the common sense of mankind declared the false doctrine; but the old saying vox populi, Vox Dei, as every philosopher knows, can not be entrusted to science ". Charles Darwin
HMS BEAGLE
HMS Beagle was a Cherokee-class 10-gun brig-sloop of the Royal Navy and on December 27, 1831, the HMS Beagle started his trip around the world with Darwin on board. During the trip, Darwin collected and observed a wide variety of natural specimens, including birds, plants, and fossils. Through practice in research and experimentation, he had the unique opportunity to closely observe the principles of botany, geology, and zoology. The islands of the Pacific and the Galapagos Archipelago were of particular interest, as was South America.
Upon his return to England in 1836, Darwin began to write his discoveries in a research journal, the journey had a monumental effect on Darwin's vision of natural history. He began to develop a revolutionary theory about the origin of living beings that was contrary to the popular opinion of other naturalists at that time.
THEORY OF EVOLUTION
The experience acquired by Charles Darwin on the trip raised important questions. Other naturalists believed that all species were either made at the beginning of the origin of the world or had been created throughout natural history. In either case, it was believed that the species remained almost the same over time. However, Darwin noticing the similarities between species throughout the world, and some variations based on specific locations, led him to believe that they had evolved gradually from common ancestors. He came to believe that the species survived through a process called "natural selection," where species that successfully adapt to meet the changing needs of their natural habitat had thrived, while those that could not develop and reproduce would die.
In 1858, after years of scientific research, Darwin publicly presented his revolutionary theory of evolution at a meeting of the Linnean Society. On November 24, 1859, he published a detailed explanation of his theory in his best-known work, The Origin of Species through Natural Selection.
DEATH AND LEGACY
After a life devoted to research, Charles Darwin died at his family home, Down House, in London, on April 19, 1882, and was buried at Westminster Abbey. Throughout the next century, DNA studies would reveal evidence of his theory of evolution, despite the controversy surrounding his conflict with the Creationism, the religious view that all nature was born of God, which, nowadays is still valid.

Sergey Brin biography
Sergei Brin (August 21, 1973) computer scientist and creator of the Internet search engine Google. He was born in Moscow, Soviet Union. Sergei Brin was born into a Jewish family that enjoyed a well-off position but due to their religious beliefs, the Russian government prevented them from certain possibilities. His father, Mikhail Brin, was a mathematician, and his mother, Eugenia Brin, worked in the field of science when Sergei was six years old they decided to move to the United States to find better living conditions.
When they arrived, their mother landed a major position in NASA's Goddard Space Flight Center, and her father obtained a position as professor of Mathematics at the University of Maryland, she also decided to change her name, due to North American anti-communist policies, Michael Brin. He entered to study at the Paint Branch Montessori School. His parents were very attentive in the education of his son, who demonstrated a great ability for mathematics. Throughout his school years, he was a student with excellent grades.
Upon graduation, he enrolled at the University of Maryland to study Mathematics and Computer Science. In the stipulated time, 1993, he received his degree with honors and applied for a grant from the National Science Foundation. He began his postgraduate studies at Stanford University. Simultaneously, he started working at Wolfram Research, the creator of Mathematica. While in the winter of 1998, he began to develop an idea to create a search engine for the internet, the idea was developed with the help of Larry Page. His great motivation was the inefficiency and the multiple errors of the search engines existing at that time.
They held several meetings with brilliant people in this field, and they met Andy Bechtolsheim, an investor from Sun Microsystems. They decided to present their idea, they also made a quick demonstration and they got that, without thinking twice, Bechtolsheim extended a check worth 100,000 dollars to start the project. Although with this amount achieved only the beginning of the project, the young people full of enthusiasm began to get other economic support and various sources of income. As a result, Brin and Page managed to get two of the most relevant US venture capital firms, Kleiner Perkins Caufield & Byers and Sequoia Capital, to agree to finance their idea. They then collected 25 million dollars. The project was still ongoing.
At first, they thought of the word googol to baptize their search engine, a term invented by the mathematician Edward Kasner to name the number 1 followed by 100 zeros. Then they changed their name to Google. We must mention that Yahoo! played an essential role in driving Google. Yahoo! collaborated encouraging the creation of his own search engine, the pair of colleagues began to offer in its popular portal the possibility of searching through that engine. For the year 2003, Google swept daily searches, had about 112 million, compared to Yahoo !, which only supported approximately 42 million.
The reason was that Google was more effective, its presentation was much more attractive, and allowed more fixed searches. Brin and Page decided to add new possibilities to the dozen functions related to their search engine and the continuous experimentation with many others. Something really innovative was that Google allowed the users to easily locate images, newsgroups and searches using the Open Directory thematic directory tool, an international volunteer project that catalogs web pages by hand.
After a few years, thanks to the popularity of Google, colleagues received a Webby, a prize. Google was inserting new services every time, such as the search engine of products on sale in the Google network; the product search within mail order catalogs; a language translator, among other new features. When the new millennium began Google began to think about the modification and restructuring of its building located in the Californian region of Mountain View, more than a hundred employees worked in an unusual environment.
So they adopted as a philosophy: to offer a pleasant place to work and with that to motivate and retain employees. Among the renovations are yoga classes, massages, bars, free ice cream machines, food prepared with organic food by two chefs, a ping-pong table, swimming pool, two pianos, and hockey meetings twice a week. The goal of Google at that time was especially to create better search engines, extract information from unstructured sources and databases of long collections of text and scientific information.
Brin has authored more than a dozen articles in top-level academic journals and has also been a lecturer in various international academic forums, most of them are business and technology, in 2002, Brin was proclaimed "Young Innovator Who Will Create the Future" by Technology magazine Review This publication was edited by the prestigious Massachusetts Institute of Technology (MIT). What this couple achieved, especially at Brin's initiative, was impressive. At present everyone knows and has used Google.
Although it has been censored by some countries of totalitarian politics like China. According to computer experts, Google is "the saving medicine" for most Internet users. One of its characteristics is the speed and effectiveness. Now, its design is simple and direct, and without incorporating advertising in its pages that generate distraction in the users. We must accept that, Internet users have preferred this search engine to the detriment of other, earlier, more popular ones. Brin has advanced several projects, along with Larry Page, who are looking for ways to solve the problem of global energy and environmental hazards through Google's philanthropic area called Google.org.