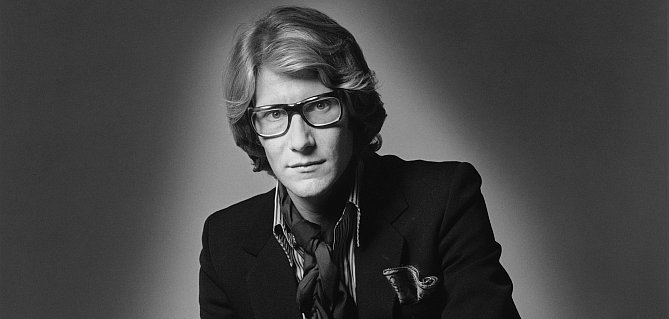 Yves Saint-Laurent Biography
Yves Mathieu Saint-Lauren (August 1, 1936 – June 1, 2008) He was born in Oran, Algeria. French designer considered one of the most prominent figures of haute couture in recent times with Karl Lagerfeld, Paco Rabanne, and Gianni Versace. He trained as a dressmaker in Paris at seventeen and made himself known by beating Karl Lagerfeld in the International Wool Secretariat contest, in the category of evening dresses in a beautiful dress that impressed all attendees. The popularity he had gained led him to get in touch with the renowned designer Christian Dior, with whom he worked until his death in 1957. Considered the natural heir of Dior, Saint-Laurent debuted with the Trapeze collection in 1958 and two years later he created his brand with his lover and friend Pierre Bergé.
FAMILY AND BEGINNINGS
Born into a wealthy family, Saint-Laurent had as his parents the renowned lawyer Charles Mathieu and his wife Lucienne Andrée Saint-Laurent, who at that time were established in French Algeria. He grew up with his two younger sisters enjoying the comforts his parents could provide. He received a careful academic training in his hometown, attending a school with a strong discipline, which deeply influenced his life. Interested from an early age in fashion and literature, Saint-Laurent avidly read fashion magazines such as Vogue and other literary classics.
Due to his particular personality and the sensitivity he showed, he suffered harassment from his classmates, who laughed when he saw him design and dress the dolls of his sisters and the puppets of the school. His mother, with whom he always had a special connection, quickly understood the interest of little Saint-Laurent, so he did not hesitate to support him and find a place where he could develop his artistic abilities. After taking lessons in clothing and pattern making, he moved to Paris, where he began his adventure in the fashion world with only seventeen years. Shortly after settling in the French capital, Saint-Laurent demonstrated his talent by attracting the attention of Vogue director Michel de Brunhoff, to whom he showed some of his first designs.
Fascinated by the young man's talent, De Brunhoff decided to publish them in the magazine, thus making the designer's apprentice known. Following the advice of De Brunhoff, Saint-Laurent entered la haute couture school, however, a short time later he got bored and stopped attending. Something impatient to start his career, Saint-Laurent appeared at the International Wool Secretariat contest, in the category of evening dresses with a cocktail dress outline, which impressed the jurors, who awarded him first place over the also recognized designer Karl Lagerfeld, who won first prize in the coat category.
This fact marked the beginning of one of the best-known rivalries in the fashion world, since then Lagerfeld and Saint-Laurent were in constant competition for the best design and support of the most relevant brands. In the early 1950s, De Brunhoff introduced Saint-Laurent to renowned French designer Christian Dior, who was immediately fascinated by the young man's talent. From 1954, he began working with Dior, becoming his right hand until his death three years later. During these three years, he worked closely with Dior, presenting extravagant and sophisticated designs that were both criticized and admired by the great creator. The admiration and appreciation that Dior felt for his young disciple led him to be called my prince, nickname for which he was known for several years.
YVES SAINT-LAURENT'S CAREER
Left in charge of the Dior fashion house and considered the natural heir of the renowned designer, Saint-Laurent launched his first collection called Trapeze in 1958. Presented through a large parade in which important Parisian fashion figures were present, the Collection was praised by specialized critics. Among those attending the parade was Pierre Bergé, one of Dior's friends, who later became a partner and lover of Saint-Laurent. At the beginning of the 1960s, he could not continue postponing his obligation with military service, so he had to leave his post in the firm and join the army.
After suffering a severe depression while serving, Saint-Laurent was released from the obligation thanks to Bergé's influences. Again the fashion world, Saint-Laurent sued the firm, which was then under the command of Marc Bohan, for moral damages with the support of Bergé. With the compensation and investment money of Mack Robinson, he created his firm in 1961 and a year later he presented his first collection entitled Yves Saint-Laurent (1962).
Years later he launched the tuxedo, a design that marked the history of fashion becoming a classic and one of the most used pieces in prestigious ceremonies. With the tuxedo and his evening dresses, Saint-Laurent became one of the most relevant designers in the world of haute couture, standing out for his elegant and affordable style, designed for new generations.
In the course of the 1970s, he revolutionized women's fashion with sophisticated costumes and dresses designed for mature women. Some of these were modeled by Catherine Deneuve, Marlene Dietrich, Sofia Loren, Farah Diba, and Elizabeth Taylor, who wore one of his designs at her wedding with Richard Burton. At this time he surprised his loyal spectators with the creation of women's costumes and costumes with a marked androgynous style, with which he tried to create an equivalent to the male tuxedo. Always in search of a new milestone, Saint-Laurent introduced great changes in the feminine and masculine fashion of modern society, such as garments with bare backs, transparencies, and pantsuit, among others.
In those years, he swept the world of fashion with his perfume and the collection dedicated to the Second Empire, with which he obtained the title of king of fashion in Time magazine. His success was overshadowed by the depressive episodes he suffered, which led to Bergé leaving him in 1976. In the eighties he was recognized by the Metropolitan Museum and the Museum of Fine Arts, presenting his greatest creations. His fear of failure and episodes of depression began to affect him and isolate him from the world.
After being honored with the presentation of a retrospective parade of his 40 years of work, Saint-Laurent presented his last line. He retired from the company in 2002 and left Tom Ford in charge since then he stayed away from the fashion world. This prominent designer died on June 1, 2008, in Paris, at age 71.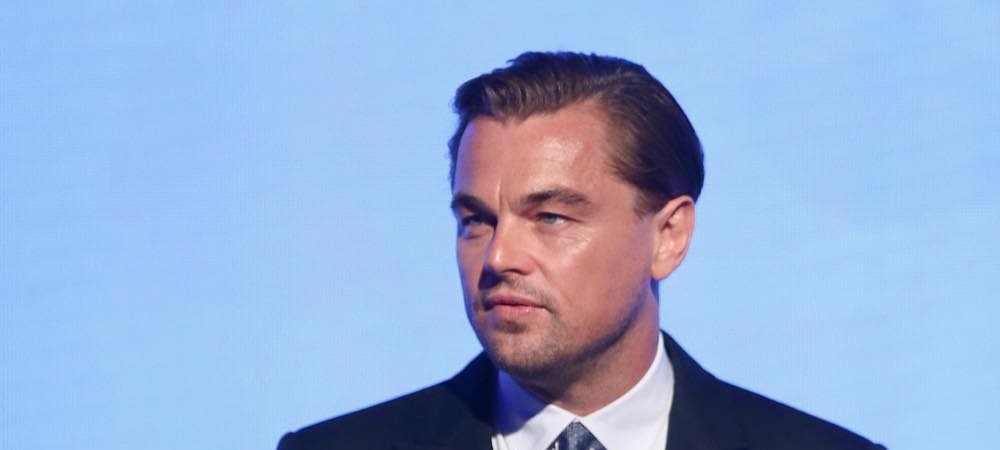 Biography of Leonardo DiCaprio
Leonardo Wilhelm DiCaprio is a renowned actor and film producer who has won numerous awards within the film industry. He was born on November 11, 1974, in Hollywood, Los Angeles, California, United States.
DiCaprio is an only child of Irmelin Indenbirken, a secretary born in Germany, and George DiCaprio, an underground comic artist and producer/distributor of comics. On his father's side, he has half-Italian (from Naples) and half-German (from Bavaria) ancestry. On the other hand, on his mother's side, his grandfather Wilhelm Indenbirken was German and his grandmother Helene Indenbirken was a German citizen born in Russia under the name Yelena Smirnova.
He was named Leonardo because, while his pregnant mother was looking closely at a painting by the great artist Leonardo da Vinci in a museum, DiCaprio gave a strong kick inside her belly. His parents divorced when he was only one year old, and they shared custody of Leonardo until 1997.
Studies, beginnings in acting.
As for his education, he did not attend university and only took basic courses at John Marshall High School in Los Angeles. His career in the world of image and acting began when he followed his older stepbrother, Adam Farrar, in television advertising, starring in a commercial for the Matchbox car brand at the age of fourteen and subsequently participating in educational films. At the age of five, he was also part of the children's television series "Romper Room", but had to leave it as it was detrimental to him.
"1990 – 1991: Debut in television and cinema"
In 1990, he made his true television debut when he was cast to be a part of the "Parenthood" ensemble, a series based on the film of the same name. He then landed minor roles in several series, including "The New Lassie" and "Roseanne," as well as a brief part in "Santa Barbara." His work in "Parenthood" and "Santa Barbara" earned him a nomination for the Young Artist Award for Best Young Actor. His big screen debut came in 1991 with the science fiction and horror movie "Critters." Later on, he became a recurring member of the cast of the ABC sitcom "Growing Pains," playing Luke Brower. However, DiCaprio didn't achieve success in the film industry until 1992, when he was selected by Robert De Niro from among 400 young actors for the lead role in "This Boy's Life," which also starred Ellen Barkin and De Niro himself.
1993 – 1996
Later, in 1993, DiCaprio played the mentally disabled younger brother of Johnny Depp in "What's Eating Gilbert Grape." The film's director, Lasse Hallström, admitted that he initially sought a less attractive actor, but he decided on DiCaprio because he had become "the most observant actor" among all who auditioned. The film was a great financial and critical success, resulting in Leonardo being highly praised for his performance, which led to him being awarded the National Board of Review for Best Supporting Actor and nominated for an Academy Award and a Golden Globe. Subsequently, he had roles in films such as "The Quick and the Dead" (1995) and was one of the leads in "Romeo + Juliet" (1996).
But his big break came with director James Cameron, who offered him the lead male role in Titanic (1997), a movie that not only won a considerable number of Academy Awards but also became a social phenomenon. Afterwards, DiCaprio gained greater acceptance in the cinematic world, so he was part of numerous films such as:
The Man in the Iron Mask (1998)
The Beach (2000)
Catch Me If You Can (2002)
The Aviator (2004)
The Assassination of Richard Nixon (2004)
Blood Diamond (2006)
Gardener of Eden (2007)
Body of Lies (2008)
Orphan (2009, as producer)
Shutter Island (2010)
Inception (2010)
Django Unchained (2012)
The Great Gatsby (2013)
Runner Runner (2013)
The Wolf of Wall Street (2013)
The Revenant (2015)
The Audition (2015).
Curiosities
Interestingly, he was nominated for an Oscar five times: Best Supporting Actor for What's Eating Gilbert Grape, Best Actor for The Aviator, Blood Diamond and The Wolf of Wall Street. This generated a lot of jokes and talk of a supposed "curse" in Hollywood. But in 2015, he finally won the award thanks to his great performance in "The Revenant".
It should also be noted that DiCaprio is a committed environmentalist who has received praise from environmental groups for choosing to fly on commercial flights instead of private planes like most celebrities, and for driving an electric hybrid vehicle and having solar panels in his home.