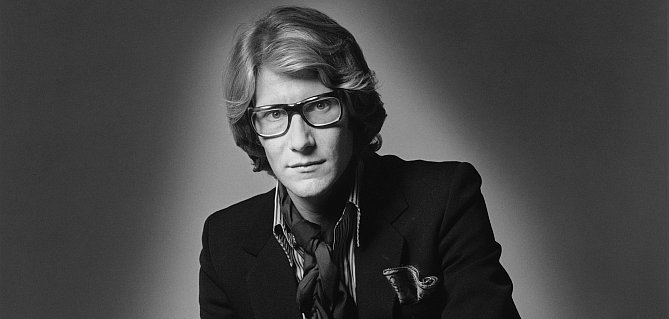 Yves Saint-Laurent Biography
Yves Mathieu Saint-Lauren (August 1, 1936 – June 1, 2008) He was born in Oran, Algeria. French designer considered one of the most prominent figures of haute couture in recent times with Karl Lagerfeld, Paco Rabanne, and Gianni Versace. He trained as a dressmaker in Paris at seventeen and made himself known by beating Karl Lagerfeld in the International Wool Secretariat contest, in the category of evening dresses in a beautiful dress that impressed all attendees. The popularity he had gained led him to get in touch with the renowned designer Christian Dior, with whom he worked until his death in 1957. Considered the natural heir of Dior, Saint-Laurent debuted with the Trapeze collection in 1958 and two years later he created his brand with his lover and friend Pierre Bergé.
FAMILY AND BEGINNINGS
Born into a wealthy family, Saint-Laurent had as his parents the renowned lawyer Charles Mathieu and his wife Lucienne Andrée Saint-Laurent, who at that time were established in French Algeria. He grew up with his two younger sisters enjoying the comforts his parents could provide. He received a careful academic training in his hometown, attending a school with a strong discipline, which deeply influenced his life. Interested from an early age in fashion and literature, Saint-Laurent avidly read fashion magazines such as Vogue and other literary classics.
Due to his particular personality and the sensitivity he showed, he suffered harassment from his classmates, who laughed when he saw him design and dress the dolls of his sisters and the puppets of the school. His mother, with whom he always had a special connection, quickly understood the interest of little Saint-Laurent, so he did not hesitate to support him and find a place where he could develop his artistic abilities. After taking lessons in clothing and pattern making, he moved to Paris, where he began his adventure in the fashion world with only seventeen years. Shortly after settling in the French capital, Saint-Laurent demonstrated his talent by attracting the attention of Vogue director Michel de Brunhoff, to whom he showed some of his first designs.
Fascinated by the young man's talent, De Brunhoff decided to publish them in the magazine, thus making the designer's apprentice known. Following the advice of De Brunhoff, Saint-Laurent entered la haute couture school, however, a short time later he got bored and stopped attending. Something impatient to start his career, Saint-Laurent appeared at the International Wool Secretariat contest, in the category of evening dresses with a cocktail dress outline, which impressed the jurors, who awarded him first place over the also recognized designer Karl Lagerfeld, who won first prize in the coat category.
This fact marked the beginning of one of the best-known rivalries in the fashion world, since then Lagerfeld and Saint-Laurent were in constant competition for the best design and support of the most relevant brands. In the early 1950s, De Brunhoff introduced Saint-Laurent to renowned French designer Christian Dior, who was immediately fascinated by the young man's talent. From 1954, he began working with Dior, becoming his right hand until his death three years later. During these three years, he worked closely with Dior, presenting extravagant and sophisticated designs that were both criticized and admired by the great creator. The admiration and appreciation that Dior felt for his young disciple led him to be called my prince, nickname for which he was known for several years.
YVES SAINT-LAURENT'S CAREER
Left in charge of the Dior fashion house and considered the natural heir of the renowned designer, Saint-Laurent launched his first collection called Trapeze in 1958. Presented through a large parade in which important Parisian fashion figures were present, the Collection was praised by specialized critics. Among those attending the parade was Pierre Bergé, one of Dior's friends, who later became a partner and lover of Saint-Laurent. At the beginning of the 1960s, he could not continue postponing his obligation with military service, so he had to leave his post in the firm and join the army.
After suffering a severe depression while serving, Saint-Laurent was released from the obligation thanks to Bergé's influences. Again the fashion world, Saint-Laurent sued the firm, which was then under the command of Marc Bohan, for moral damages with the support of Bergé. With the compensation and investment money of Mack Robinson, he created his firm in 1961 and a year later he presented his first collection entitled Yves Saint-Laurent (1962).
Years later he launched the tuxedo, a design that marked the history of fashion becoming a classic and one of the most used pieces in prestigious ceremonies. With the tuxedo and his evening dresses, Saint-Laurent became one of the most relevant designers in the world of haute couture, standing out for his elegant and affordable style, designed for new generations.
In the course of the 1970s, he revolutionized women's fashion with sophisticated costumes and dresses designed for mature women. Some of these were modeled by Catherine Deneuve, Marlene Dietrich, Sofia Loren, Farah Diba, and Elizabeth Taylor, who wore one of his designs at her wedding with Richard Burton. At this time he surprised his loyal spectators with the creation of women's costumes and costumes with a marked androgynous style, with which he tried to create an equivalent to the male tuxedo. Always in search of a new milestone, Saint-Laurent introduced great changes in the feminine and masculine fashion of modern society, such as garments with bare backs, transparencies, and pantsuit, among others.
In those years, he swept the world of fashion with his perfume and the collection dedicated to the Second Empire, with which he obtained the title of king of fashion in Time magazine. His success was overshadowed by the depressive episodes he suffered, which led to Bergé leaving him in 1976. In the eighties he was recognized by the Metropolitan Museum and the Museum of Fine Arts, presenting his greatest creations. His fear of failure and episodes of depression began to affect him and isolate him from the world.
After being honored with the presentation of a retrospective parade of his 40 years of work, Saint-Laurent presented his last line. He retired from the company in 2002 and left Tom Ford in charge since then he stayed away from the fashion world. This prominent designer died on June 1, 2008, in Paris, at age 71.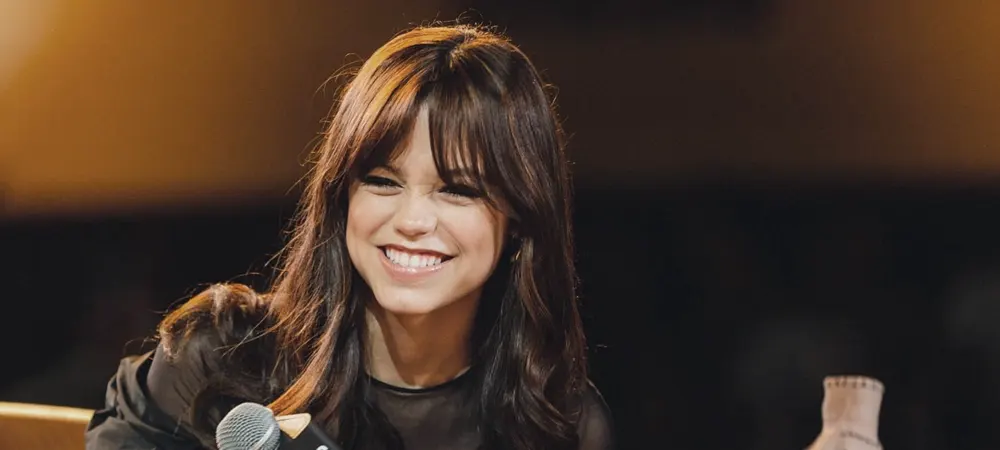 Jenna Ortega biography
Jenna Ortega is an American actress and writer, born on September 27, 2002 in Coachella, California. She is known for her role as Harley Diaz on the Disney series "Stuck in the Middle".
Not much is known about Ortega's early life and childhood. She is the fourth child of Natalie López and Edward Ortega, and comes from a large family with an older brother, two older sisters, and younger twin siblings. She began acting at a young age, and has mentioned that she would have liked to enjoy a more normal childhood experience.
Artistic career
Jenna Ortega showed an interest in acting from a young age. In 2012, she made her debut, appearing in an episode of the comedy series "Rob". She also appeared in an episode of "CSI: NY" as Aimee Moore.
In 2013, Ortega played the role of the vice president's daughter in "Iron Man 3". She also played Annie in "The Purge: Anarchy" that same year.
Ortega was chosen to play young Jane Villanueva in the series "Jane the Virgin". The show tells the story of Jane Villanueva, played by Gina Rodriguez, who becomes accidentally pregnant after being artificially inseminated. The series also stars Jaime Camil, Justin Baldoni, Yael Grobglas, Brett Dier, and Andrea Navedo.
In 2014, Netflix cast Ortega as Darcy, Richie's best friend, in the series "Richie Rich".
Ortega then joined the Disney family, playing Harley Diaz in the series "Stuck in the Middle". The show follows a large Latinx family, with Harley being the middle child among seven siblings. The show shows the chaos and fun of growing up in a big family.
Two years later, Ortega shared the screen with actor David Arquette in "Saving Flora" (A Great Friendship), playing the role of Dawn. In 2019, Netflix released the second season of its highly successful series "You". Ortega played Ellie, the younger sister of Delilah Alves. That same year, she joined the cast of "The Babysitter: Killer Queen" as Phoebe Atwell. In the following year, she appeared on screen with Jennifer Garner, Edgar Ramirez, Julian Lerner, and Everly Carganilla in the Netflix comedy "Yes Day".
In "The Fallout: Life After", Ortega played the role of Vada. The film is about Vada, a high school student who struggles to deal with the emotional aftermath of a school tragedy. The film also stars dancer and actress Maddie Ziegler, Shailene Woodley, Lumi Pollack, Niles Fitch, and Julie Bowen. This film marks a change in Ortega's acting career, as she began to take on more roles in horror and suspense films, such as "Scream 5", "X", and "Studio 666", which was directed by BJ McDonnell and the Foo Fighters.
In 2022, we will see Ortega as Wednesday Addams, also known as Merlina Addams, in Tim Burton's Netflix series "Merlina" (Wednesday). She is currently working on several film projects, and we look forward to seeing more from her in the future.
Ortega's voice has brought characters to life, such as Princess Isabel in the "Elena of Avalor" program and the film "Elena and the Secret of Avalor"; Gabriella Espinosa in "The Green Neighbors"; and Brooklynn in "Jurassic World: Cretaceous Camp".
In 2021, Ortega debuted as a writer with her book "It's All Love".
Ortega is not very active on social media, but she does post content about her family, friends, and work. In an interview, she mentioned that she tries to take breaks from social media, as she knows that it is one of the most commonly used forms of communication, but she needs a break from it. She has more than 8.6 million followers.