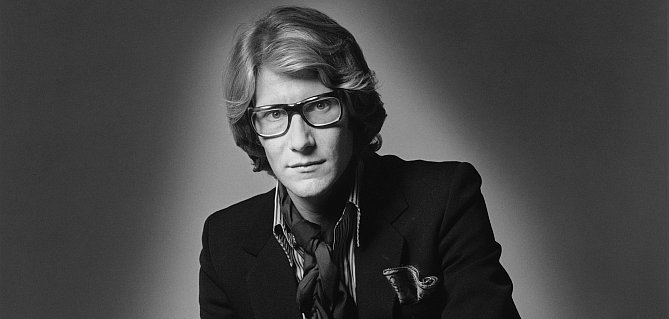 Yves Saint-Laurent Biography
Yves Mathieu Saint-Lauren (August 1, 1936 – June 1, 2008) He was born in Oran, Algeria. French designer considered one of the most prominent figures of haute couture in recent times with Karl Lagerfeld, Paco Rabanne, and Gianni Versace. He trained as a dressmaker in Paris at seventeen and made himself known by beating Karl Lagerfeld in the International Wool Secretariat contest, in the category of evening dresses in a beautiful dress that impressed all attendees. The popularity he had gained led him to get in touch with the renowned designer Christian Dior, with whom he worked until his death in 1957. Considered the natural heir of Dior, Saint-Laurent debuted with the Trapeze collection in 1958 and two years later he created his brand with his lover and friend Pierre Bergé.
FAMILY AND BEGINNINGS
Born into a wealthy family, Saint-Laurent had as his parents the renowned lawyer Charles Mathieu and his wife Lucienne Andrée Saint-Laurent, who at that time were established in French Algeria. He grew up with his two younger sisters enjoying the comforts his parents could provide. He received a careful academic training in his hometown, attending a school with a strong discipline, which deeply influenced his life. Interested from an early age in fashion and literature, Saint-Laurent avidly read fashion magazines such as Vogue and other literary classics.
Due to his particular personality and the sensitivity he showed, he suffered harassment from his classmates, who laughed when he saw him design and dress the dolls of his sisters and the puppets of the school. His mother, with whom he always had a special connection, quickly understood the interest of little Saint-Laurent, so he did not hesitate to support him and find a place where he could develop his artistic abilities. After taking lessons in clothing and pattern making, he moved to Paris, where he began his adventure in the fashion world with only seventeen years. Shortly after settling in the French capital, Saint-Laurent demonstrated his talent by attracting the attention of Vogue director Michel de Brunhoff, to whom he showed some of his first designs.
Fascinated by the young man's talent, De Brunhoff decided to publish them in the magazine, thus making the designer's apprentice known. Following the advice of De Brunhoff, Saint-Laurent entered la haute couture school, however, a short time later he got bored and stopped attending. Something impatient to start his career, Saint-Laurent appeared at the International Wool Secretariat contest, in the category of evening dresses with a cocktail dress outline, which impressed the jurors, who awarded him first place over the also recognized designer Karl Lagerfeld, who won first prize in the coat category.
This fact marked the beginning of one of the best-known rivalries in the fashion world, since then Lagerfeld and Saint-Laurent were in constant competition for the best design and support of the most relevant brands. In the early 1950s, De Brunhoff introduced Saint-Laurent to renowned French designer Christian Dior, who was immediately fascinated by the young man's talent. From 1954, he began working with Dior, becoming his right hand until his death three years later. During these three years, he worked closely with Dior, presenting extravagant and sophisticated designs that were both criticized and admired by the great creator. The admiration and appreciation that Dior felt for his young disciple led him to be called my prince, nickname for which he was known for several years.
YVES SAINT-LAURENT'S CAREER
Left in charge of the Dior fashion house and considered the natural heir of the renowned designer, Saint-Laurent launched his first collection called Trapeze in 1958. Presented through a large parade in which important Parisian fashion figures were present, the Collection was praised by specialized critics. Among those attending the parade was Pierre Bergé, one of Dior's friends, who later became a partner and lover of Saint-Laurent. At the beginning of the 1960s, he could not continue postponing his obligation with military service, so he had to leave his post in the firm and join the army.
After suffering a severe depression while serving, Saint-Laurent was released from the obligation thanks to Bergé's influences. Again the fashion world, Saint-Laurent sued the firm, which was then under the command of Marc Bohan, for moral damages with the support of Bergé. With the compensation and investment money of Mack Robinson, he created his firm in 1961 and a year later he presented his first collection entitled Yves Saint-Laurent (1962).
Years later he launched the tuxedo, a design that marked the history of fashion becoming a classic and one of the most used pieces in prestigious ceremonies. With the tuxedo and his evening dresses, Saint-Laurent became one of the most relevant designers in the world of haute couture, standing out for his elegant and affordable style, designed for new generations.
In the course of the 1970s, he revolutionized women's fashion with sophisticated costumes and dresses designed for mature women. Some of these were modeled by Catherine Deneuve, Marlene Dietrich, Sofia Loren, Farah Diba, and Elizabeth Taylor, who wore one of his designs at her wedding with Richard Burton. At this time he surprised his loyal spectators with the creation of women's costumes and costumes with a marked androgynous style, with which he tried to create an equivalent to the male tuxedo. Always in search of a new milestone, Saint-Laurent introduced great changes in the feminine and masculine fashion of modern society, such as garments with bare backs, transparencies, and pantsuit, among others.
In those years, he swept the world of fashion with his perfume and the collection dedicated to the Second Empire, with which he obtained the title of king of fashion in Time magazine. His success was overshadowed by the depressive episodes he suffered, which led to Bergé leaving him in 1976. In the eighties he was recognized by the Metropolitan Museum and the Museum of Fine Arts, presenting his greatest creations. His fear of failure and episodes of depression began to affect him and isolate him from the world.
After being honored with the presentation of a retrospective parade of his 40 years of work, Saint-Laurent presented his last line. He retired from the company in 2002 and left Tom Ford in charge since then he stayed away from the fashion world. This prominent designer died on June 1, 2008, in Paris, at age 71.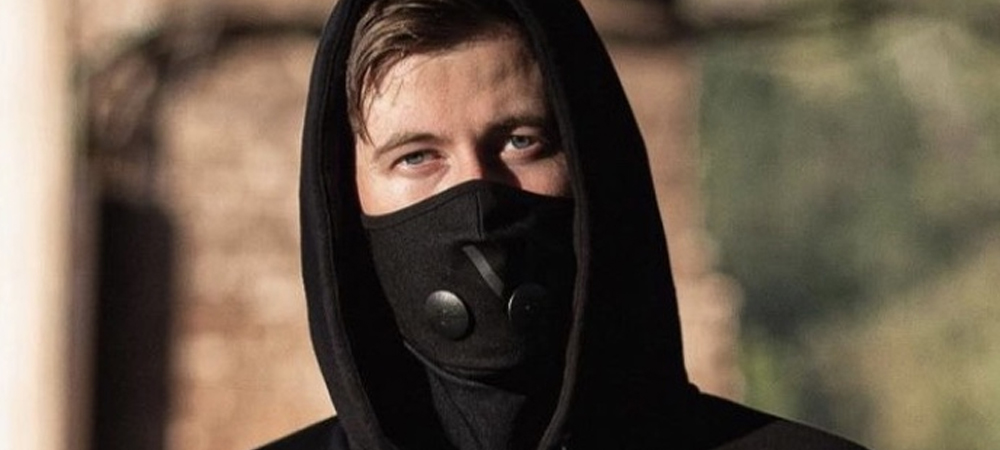 Alan Walker Biography
Alan Walker (August 24, 1997) DJ and producer. He was born in Northampton, England. He lived in Bergen, Norway because at the age of two his parents moved there for work reasons. His interest in music began when he met and closely followed the careers of producers like K-391 and Ahrix, Alan spent hours watching videos of them on YouTube, and also closely followed composers Steve Jablonsky and Hans Zimmer. Thus, Walker began to create his own music from his laptop. He began composing under the pseudonym DJ Walkzz.
His most popular composition in his beginnings was titled Fade (2014) its virtual launch was due to an error by Walker who uploaded it by mistake, but what he did not know is that it would be popular quickly with the public and the record label NoCopyrightSounds (NCS ) with whom he had signed a contract. NoCopyrightSounds launched Faded on its YouTube channel in late 2014. It was very successful and had over 300 million views.
The songs Specter and Force followed in 2015. The same year he managed to sign with the important Sony Music Entertainment (SME), they released Faded, a vocal and remastered version of Faded. The song had the vocal collaboration of Iselin Solheim and contained the instrumental version. Within a few weeks of the release, it began to lead the top positions on the European charts. It got 2 billion views on YouTube, making the song the most popular. Two months later, he released the acoustic version of it, titled Faded (Restrung). Then Walker released Sing Me to Sleep, singer Iselin Solheim reappeared, this time with an instrumental version.
Subsequently, he released three remixes, one of the Coldplay song Hymn for the Weekend, another of the Cash Cash & Digital Farm Animals Millionaire (ft. Nelly) song, and the last of Sia's song, Move Your Body. Before the end of 2016, his followers were able to enjoy his new single Alone. Noonie Bao collaborated. Later, an instrumental remix version and an acoustic version titled Alone (Restrung) was released.
It is important to mention that 2017 was a low production year for Alan Walker: he released his new single Tired, which featured the voice of Irish singer Gavin James and then a remix produced by Kygo was released. We must say that Walker has walked in the paths of the various branches of electronic music, for example, EDM, Progressive House, Drum & bass. He will soon be taking his music to Japan, South Korea, and other surrounding areas. The following year, he started performing in Canada. In 2018 he went on several tours of Europe and Asia.
Alan Walker Songs
Faded
Diamond Heart (feat. Sophia Somajo)
Alone
Darkside (feat. Au / Ra & Tomine Harket)
The Specter
All Falls Down (feat. Noah Cyrus & Digital Farm Animals)
Different World (feat. Sofia Carson, K-391 & CORSAK)
Ignite
Impossible
Sing me to sleep
Without love
Heart
Tired (feat. Gavin James)
Baby don't go
Specter
Do it all for you
Force
Heading Home (I Stand Alone)
My heart Stay.