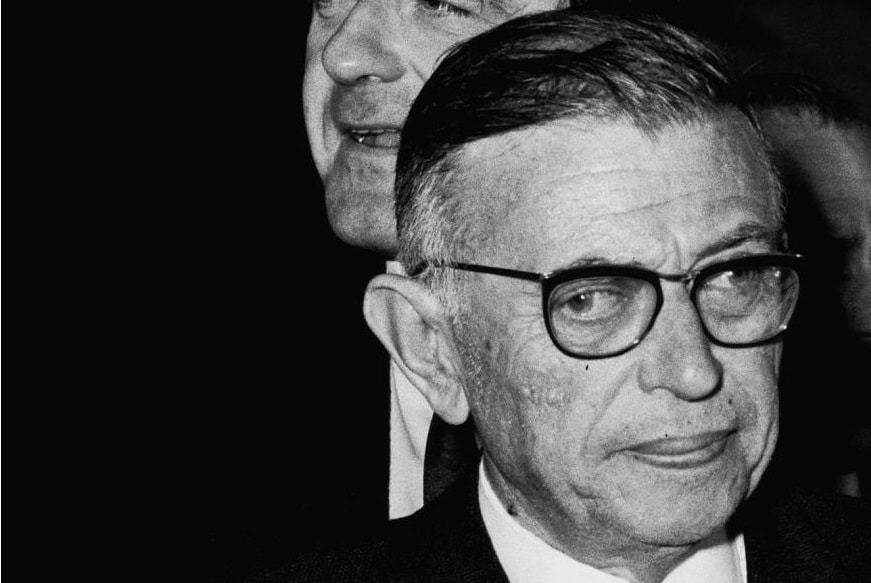 Jean-Paul Sartre Biography
The distinguished writer Jean-Paul Charles Aymard Sartre, known for the reduction of his name as Jean-Paul Sartre, was born in Paris, France, on June 21, 1905, and died in Paris, France, on April 15 of the year 1980. In addition to his literary work is recognized in other aspects as a philosopher, playwright, biographer, critic and political activist. Although he was awarded the Nobel Prize for Literature in 1964, he rejected it because of the self-imposed rule that consisted in refusing to receive any type of recognition, distinction or award for any of his works.
His parents were the naval officer Jean Baptista Sartre and Anne Marie Schweitzer, who was a relative of the philosopher, Albert Schweitzer. When he was barely 15 months old, his father died because of an illness obtained in one of his trips around Asia. After this, his mother had to receive the help of his parents in the upbringing of the little Jean-Paul Sartre. His grandparents saw it essential to train the child to enter into the notions of classical literature and mathematics.
His school studies began in 1915 when he was enrolled at the Liceo Henri IV. In 1917, his mother remarried, this time she married Joseph Mancy, director of the Delaunay Belleville car factory, forcing the family to move to the city of Rochelle. Jean-Paul continues his studies in this new place until 1920 when he returned to Paris, studying again at the Liceo Henri IV. This year he was interested in philosophy after reading several texts on the subject, especially Essay on the immediate data of Henri Bergson's consciousness. In 1924, he entered the Normal Superior School, where he met important figures such as Simone de Beauvoir, Raymond Aron, Paul Nizan and Maurice Merleau Ponty.
"Man is condemned to be free." Jean-Paul Sartre
In 1929, when finishing his studies on philosophy, Jean-Paul Sartre obtained the first place in a contest to measure the knowledge and grant the capacity to be a professor in high schools, the second place was assigned to Simone de Beauvoir. The teacher position would be delayed to serve as a soldier in the French army until the year 1931. The role of teacher would be postponed again after receiving a scholarship in 1933 to deepen his philosophical studies at the French Institute in Berlin, in this place he would know the thoughts of Husserl and Heidegger.
In 1936, Europe is devastated by Nazism and fascism, so in that year Sartre moved to multiple institutions where he educated many children whose parents lead the indiscriminate agricultural exploitation. The concern for this context would make the following year begin to shape his career as a philosopher and writer. In 1938, he published the first edition of Nausea, a work that shows the existentialist thought of the author. This novel generated some recognition towards him as a figure of the existential philosophical current. The following year he published The Wall and began to write the first manuscripts of La Edad de la razón and Being and Nothingness.
In 1939, during the Second World War, he worked as a meteorologist for the French army. The following year he would be taken as a prisoner by the German forces. In 1941, he managed to escape from his captors and returned to Paris, posing as a simple civilian, enrolling as a teacher at the Liceo Pasteur. In 1943, he published The Flies and Being and Nothingness, for this year he also collaborated in the National Committee of Writers as editor in the Nazi resistance newspapers Combat and Letters françaises.
For the year of 1945, he definitively abandoned his work as a teacher to dedicate himself completely to writing. That same year he would create the left-wing journal Les Temps Modernes in the company of Simone de Beauvoir, Raymond Aron, and Maurice Merleau Ponty, thus initiating his more direct approaches to politics. In 1964, he was declared the winner of the Nobel Prize in literature, but he rejected it. Towards the year of 1968, he participated actively in the student revolt in May, which was positioned against the consumer society and promulgated the values ​​of the left party.
In 1975, his first health problems began: his eyesight began to be lacking. This separated him from any activity he did, his last writings being a critique of Flaubert entitled El idiota de la Familia (1972), and the final part of his Situation (1976).
On April 15, 1980, Jean-Paul Sartre died in the hospital Broussais due to pulmonary edema. Five days later he would be buried, the procession of his body was followed by a huge crowd to the cemetery of Montparnasse, where his remains reside to this day.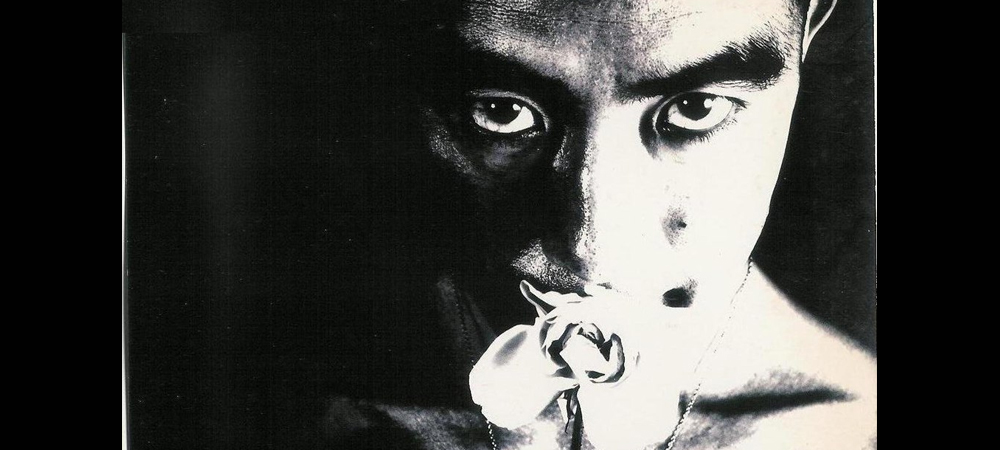 Yukio Mishima Biography
Yukio Mishima (January 14, 1925 – November 25, 1970) was a novelist, essayist, poet, and critic. He was born in Tokyo, Japan. His birth name was Kimitake Hiraoka. His father Shizue served as Secretary of Fisheries for the Ministry of Agriculture and his mother Azusa Hiraoka was completely devoted to the household. Despite this, Yukio was in the care of his grandmother, Natsu. During this time, the little boy had no contact with his parents. Natsu had mental problems and on many occasions, she was violent and had a madness crisis, this was later portrayed in Yukio's works.
Beginnings
He learned a taste for letters and languages from his grandmother. When he was 12 years old, Mishima began to write his first stories, besides, he had already read a large number of books by authors such as Oscar Wilde and Rilke, as well as numerous Japanese classics. He attended a fairly prestigious school called the Peers School, attended by the Japanese aristocracy, and eventually extremely wealthy commoners. But, then he realized that it was the worst decision he made. He spent six miserable years in this place.
He never built friendships and was sometimes attacked by his peers. The only redeemable of that time was his participation in the editorial board in the literary society of the school, thanks to this he was able to achieve a great aptitude for literature. His performance was so good that he was commissioned to write a story for the prestigious literary magazine, Bungei-Bunka. He presented a work called Hanazakari no Mori (The forest in all its splendor). Later, the story was published in 1944, due to the war it had to be published in a small print run due to a shortage of paper.
In his youth, he suffered from tuberculosis, for this reason, he avoided doing military service and participating in the war. But for Mishima, it was taken as something negative and shameful. One of Mishima's dreams before he became a writer was to be a kamikaze pilot. It was glorious for him to die heroically for his homeland. Frustrated, he decided to spend a lot of time writing until his father disagreed and forbade him. Mishima had to do it at night, supported and protected by his mother Shizue, who always read his stories. Then his father ordered him that he should study law and not literature.
Trajectory
Graduated from the University of Tokyo in 1947, Mishima never stopped writing during his university career. He got a job as a civil servant in the Japanese Ministry of Finance. But this work was so exhausting that he decided to leave it with the support of his father a year later.At that time he was able to dedicate all his time to writing. Mishima began to write all kinds of works: novels, plays, short stories, also poems, articles, and essays. Usually, his work was devoted to dark and stark themes, although contrasted with the delicacy and restraint of his style. His works led him to have worldwide recognition and to be the best-known Japanese writer abroad.
Mishima's works
The way he expresses desire and rejection, beauty, and violence, is of great attraction to the public. Mishima received the influence of Nihon Romanha, a writer belonging to Japanese romanticism, who emphasized the unity of Japan and its cultural values. This was a vehicle to reinforce nationalist ideology and more in times of war. However, Mishima was also interested and was a great admirer of modern Western literature. His first extensive work The Forest in Flower, was published in 1941. This work, like The Cigarette (1946), and Thieves (1948) were written during World War II and show the total departure from the tragic reality of war and of defeat.
In 1949 he published a work that quickly gained popularity: Confessions of a mask, a work that marked the definitive consecration of him in the literary world. Although some critics showed bewilderment and reservations about the particularity of the subject (because the protagonist confessed his homosexuality) certainly this represented a novelty in Japanese literature. Mishima was drawn to the aesthetic values ​​of Western classicism. The Golden Pavilion (1956) was his most successful work in the 1950s.
In 1958, he traveled to the United States and upon his return, Mishima married the daughter of a well-known painter. A year later, Kyoko's House was published, it did not receive the favors of the critics. He always tried to reflect his taste for the values ​​of the authentic Japanese based on the values ​​of the samurai. In this sense, fascinated by the ideology of warriors, he wrote The Way of the Samurai and In Defense of Culture (1968). Mishima presented himself as a defender of the restoration of the values ​​of the prewar and militaristic culture. The author was a man concerned about corporality and the state of the body, for this reason, he was a lover of the Martial Arts.
From 1955 Mishima began an intense program of physical activity and also resorted to military training at the Sietai base, together with a group of university students. His enormous literary production, among which, along with those already mentioned, stand out: The prohibited color (1951), The death of mid-summer (1953), The voice of the wave (1954), The taste of glory (1963) and Thirst for love (1964).
After the Banquet (1960), one of his most successful novels, he wrote Patriotism (1961) and Death in the afternoon, and other stories (1971), a compilation of short stories representative of a time when he was dying in the name of noble ideals.
Among his theatrical production of these years, it is worth mentioning Madame de Sade (1965) and My friend Hitler (1968). His most popular work is: The sea of ​​fertility, composed of the novels Snow of spring (1966), Runaway horses (1968), The temple of the dawn (1970)and The corruption of an angel, completed the latter days before his death. In this work, a critique of Japanese society is made for the loss of traditional values. Yukio Mishima was concerned about the strong westernization of his country and analyzed its transformation from a pessimistic and critical perspective.
This terrible vision of Mishima led him to embrace suicide as the only way out of him, ending his life on November 25, 1970.