Ernest Rutherford biography
Lord Ernest Rutherford (August 30, 1871 – October 19, 1937) British physicist and chemist. He was born in Nelson, New Zealand. Son of Martha Thompson and James Rutherford. His father was a Scottish farmer and mechanic, and his mother, an English teacher who emigrated before getting married. It was the fourth of eleven brothers, their parents wanted to give their children a good education. At school, his teacher encouraged him a lot, and he turned out to be a brilliant student, which allowed him to enter Nelson College, where he spent three years. He also developed great qualities for rugby, which made him very popular in his school. Last year, he took first place in all the courses he took and thanks to this he entered Canterbury College. In the university, he participated in the scientific and reflection clubs and did not leave aside his practices of rugby.
Later he deepened his studies in mathematics, thanks to a scholarship, in the University of New Zealand and later in the one of Cambridge, he stood out by his curiosity and his capacity for the arithmetic and the chemical problems. He began to develop his first investigations, showed that iron could be magnetized by means of high frequencies, which in itself was a discovery. His excellent academic results allowed him to continue his studies and his research for five years at the University. He graduated from Christchurch with a Master of Arts degree.
In the Cavendish Laboratories of Cambridge, he managed to carry out his practices under the direction of the discoverer of the electron, Joseph John Thomson from 1895. He was the first overseas student to achieve this possibility. But before leaving to undertake this adventure, he got engaged with Mary Newton, a young woman from Christchurch. Several years later and thanks to his hard work, he was appointed professor at McGill University in Montreal, Canada. Upon his return to the United Kingdom, he joined the faculty of the University of Manchester giving the experimental physics class. Thomson left the position of director of the Cavendish Laboratory of the University of Cambridge and Ernest replaced him. Simultaneously he held a chair at the Royal Institution of Great Britain in London.
"If your experiment needs statistics, it would have been necessary to do a better experiment." Ernest Rutherford
For the year 1896, the physicist Antoine Henri Becquerel discovered radioactivity. This finding made a great impression on Ernest Rutherford and began to investigate, as time passed, he identified the three main components of radiation: alpha, beta and gamma rays. He indicated that alpha particles are helium nuclei. Ernest surprised the world of science with the formulation of the theory of atomic structure, being the first to describe the atom as a dense nucleus around which electrons revolve. As a reward, he was elected a member of the Royal Society in 1903 and later president.
In 1911, Ernest Rutherford described a new atomic model, which was then polished by Niels Bohr. According to this model, the atom had a central nucleus in which most of the mass was concentrated, as well as positive electric charges, and an electron shell. He managed to demonstrate experimentally that theory from the deviations given in the trajectory of the particles emitted by radioactive substances. The experiments carried out by Rutherford allowed, in addition, the establishment of a dimension order for the real extensions of the atomic nucleus. In addition, he investigated the ionization of the air produced by X-rays.
With the collaboration of Frederick Soddy, Rutherford formulated the theory on natural radioactivity related to the spontaneous transformations of the elements. He served as a collaborator in the development of the radiation meter known as Geiger counter, patented by Hans Geiger. For his work in the field of atomic physics, Ernest Rutherford is revered as one of the fathers of this discipline.
His contributions were of great help for the First World War because he studied the detection of submarines by sound waves, being the precursor of these studies. After the dispute, he managed to make the first artificial transmutation of chemical elements by bombarding a nitrogen atom with alpha particles. His contributions are also reflected in written works such as Radioactivity, 1904; Radiations of radioactive substances, 1930, which he wrote with James Chadwick and Charles Drummond Ellis and The New Alchemy, 1937. These works are currently being consulted in libraries and universities around the world.
However, in recognition of his respective investigations into the disintegration of the elements, Rutherford received the Nobel Prize in Chemistry in 1908. Among other distinctions, he was awarded the titles of Sir and Baron Rutherford of Nelson in 1931. Element 104 of the periodic table was also named Rutherfordium in his honor.
This great scientist dies on October 19, 1937, in Cambridge, England. His mortal remains were buried in the Abbey of Westminster and there rest with those of Sir Isaac Newton and Lord Kelvin.

Friedlieb Ferdinand Runge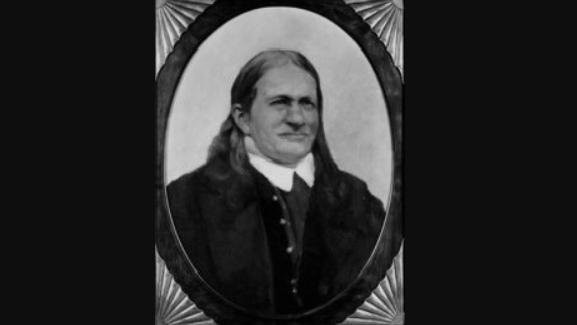 Friedlieb Ferdinand Runge Biography
Friedlieb Ferdinand Runge (February 8, 1794 – March 25, 1867) was born in Hamburg, Germany. Chemist and pharmacist, famous for discovering caffeine in 1820, after being encouraged to study coffee beans by renowned German scientist Johann Wolfgang Goethe.
Runge is considered one of the most prominent scientists of the 19th century. However, he was little appreciated at the time. Among his most outstanding findings are: atropine, aniline, phenol, quinine, pyrrole, and tar distilled dyes, as well as chromatography. Throughout his academic career he served as a professor at the universities of Berlin and Wroclaw, subsequently worked for a pharmaceutical company in which he sought financial support to make his discoveries profitable. However, his efforts were ignored.
Studies and beginnings
He was born into a humble family that lived in Billwerder (Hamburg). His father was a Lutheran pastor. He studied at the primary school located in Schiffbeck, after a few years he began to be interested in science, a passion he has cultivated since then. After carrying out his basic academic training, he chose as a profession the pharmaceutical company, an area in which she quickly excelled, thus earning her own livelihood since she was young. At the beginning of the 1810s, he observed how a drop of belladonna increased the diameter of the pupil of the eye in a cat, thus discovering the mydriatic effect of the plant. In 1816, he entered the University of Berlin, where he studied medicine, two years later he continued his training in Göttingen, the city in which he carried out his practices in chemistry.
Career
At the end of his formative period in Göttingen, he moved to Jena, where shortly thereafter he obtained his Ph.D. in Physics, after presenting an essay in which he delved into the poisoning with Belan and Belladonna. At that time he had as a Professor of Chemistry Johann Wolfgang Döbereiner, a renowned German chemist who invited Johann Wolfgang Goethe to observe Runge's discovery about the effect of belladonna on the pupil, for this the young scientist presented himself with a cat, which had pupils of different diameter, impressed by his discovery, Goethe gave him a box of coffee beans and asked him to analyze the chemical composition of coffee, research that resulted in the discovery of caffeine in 1820.
Before his great discovery, he returned to Berlin, where he began to work as a university professor while continuing to work as a pharmacist. During this period, he lived with the famous physicist Johann Christian Poggendorf who was his school partner in Schiffbeck. Together, they turned their home into a laboratory, where they conducted numerous experiments. At the beginning of the 1820s, he carried out various studies related to indigo dye and its chemical composition (salts and metal oxides), information that was part of his doctoral thesis. He later published Recent phytochemical discoveries, a work in which he delved into this area of ​​science, seeking to establish scientific phytochemistry.
During his stay in Berlin, he began teaching about plants and technical chemistry. In 1823, he traveled to Paris to continue studying, later moved to Wroclaw for a short time, then visited Switzerland, France, Germany, Holland, and England. After traveling through Europe, Runge settled in Wroclaw, a city where he served as an associate professor at the Faculty of Philosophy at the University of Wroclaw, without receiving a fixed salary. In the course of these years he gave various conferences and focused on his research, with the goal of carrying out chemical studies that had a practical benefit; a short time later he left his job at the university to devote himself fully to research. In 1832 he was hired to direct the technical management of a chemical factory sponsored by the Prussian government, located in Oranienburg.
While working at the factory, he discovered the aniline and phenol by distilling the coal tar, aware of the entrepreneurial potential of this discovery, he sought the support of the company. However, the factory director rejected the proposals proposed by Runge. For this discovery, he was exalted at the Industrial Congress in London and was later awarded in Berlin. For this same period, he investigated the intensities of the colors through the filter paper. In 1852 he was fired after being accused of working for a short time, an accusation that was linked to the academic activity of the scientist, who at this time focused on his studies and published about seven books. Runge lived for a short time of the pension of the company, which stopped arriving after the death of the owner.
The last years of his life faced serious financial problems, falling into oblivion. However, he continued to carry out research on practical chemistry, produced artificial fertilizers and wrote several books, including maintenance letters, a book in which he gave advice on the domestic environment, such as preparations, recipes, and Tricks to eliminate stains and odors. After a long academic career the scientist died on March 25, 1867, in Oranienburg, was buried in the municipal cemetery.
Although his studies and approaches were little appreciated in his time, currently Runge, he is considered one of the most relevant scientists of the nineteenth century.
Friedlieb Ferdinand Runge doodle
Google honored the scientist on the 225th anniversary of his birth, becoming the center of the Doodle on February 8th. In the image, the scientist is seen surrounded by his discoveries such as caffeine and the mydriatic effect of belladonna on the cat's eyes.