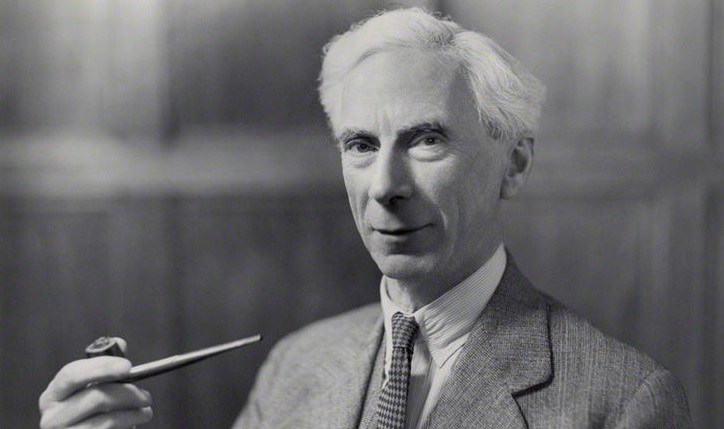 Bertrand Russell Biography
Bertrand Arthur William Russell, better known as Bertrand Russell, was born on May 18, 1872, in Trelleck (Wales) and died on February 2nd, 1970 at the age of 97 years.
Being six years old, Russell would become orphaned after the death of his sister and his mother, and later his father, in 1878. According to his own autobiography, his desire to learn more about mathematics was what got him away from suicide.
"At the age of 11, I started as a tutor of Euclid, my brother who was seven years older. It was one of the great events of my life, like the first love. I had not been able to imagine that there was anything so delicious in the world."  Bertrand Russell
He began his education at Trinity College, Cambridge. Once he graduated, in 1888, he was sent to the United States to complement his studies and so that he could study the political life and institutions of the country.
In 1894, Russell would marry Alys Smith. However, the marriage did not last long.
He made his name popular with the Principles of Mathematics in 1902. Between 1910 and 1913, he wrote Principia Mathematica (Mathematical Principles), a work that has 3 volumes. His next great work was The Problems of Philosophy (1912), in which he turned to mathematics, sociology, psychology, and physics to refute the doctrines of idealism. In 1919, Bertrand Russell wrote Introduction to Mathematical Philosophy, and a year later he published The Practice and Theory of Bolshevism.
Bertrand Russell lived in Russia during 1920. Between 1921 and 1922 he worked as a professor at Peking University (China). During his stay in Beijing, he suffered from pneumonia, which led to it being rumored in several European newspapers that he had died. Also during this period, specifically in 1921, he married his second wife, Dora Black.
He returned to his country and published a series of texts that contributed to his national recognition: The Analysis of mind (1921) and The Analysis of Matter (1927). From 1928 to 1932, he directed the Beacon Hill School, a very progressive private school where innovative teaching methods for children were applied. In the United States, he wrote A History of Western Philosophy (1945).
For texts such as What I Believe (1925) and his defense of sexual freedom, manifested in Marriage and Morals (1929), The Conquest of Happiness (1930) and Education and the Social Order (1932), he was banned from teaching in New York, for what they considered attacks religion.
In 1950, Bertrand was awarded the Nobel Prize for Literature "In recognition of his varied and significant writings in which he has fought for humanitarian ideals and freedom of thought."
In 1953, he published the novel Satan in the suburbs and other stories.
Bertrand Russell died on February 2, 1970, at his home, Plas Penrhyn, in Penrhyndeudraeth, Merionethshire, Wales. His body was incinerated in Colwyn Bay on February 5, 1970. According to his will, there was no religious ceremony; his ashes were scattered in the mountains of Wales.
Bertrand Russell could be just a brilliant mathematician who won a Nobel. But he also was a philosopher who, for his writings, won the prize in the category of Literature. He was an activist who defended the rights of women and who lost jobs for supporting sexual freedom at the beginning of the 20th century. He was a pacifist that rejected the First World War and was sent to jail. The one that opposed Hitler, Stalinism, the US invasion of Vietnam, nuclear bombs and racial segregation. The one who made peace, his struggle. Besides, Russell was the one that three months before his death, with 97 years, appealed to the Secretary-General of the United Nations to support a commission against the war crimes committed by the Americans in the Asian country.
Bertrand Russell was an intellectual in the broadest and deepest sense of the word.
"Three passions, simple but overwhelmingly intense, have ruled my life: the longing for love, the search for knowledge and an unbearable pity for the suffering of humanity" Bertrand Russell.
Russell considered the intellectual's mission to spread a culture that accustomed men to the revision of their own ideas and mutual tolerance. I knew that science, as such, is not enough for the happiness of human beings, who, in the pursuit of this goal, must resort to art, to love and to reciprocal respect.
His theory of knowledge is real and wants to connect with the intuitions of ordinary common sense. On one hand, he is the heir of the old tradition of British empiricism, a philosophical current always linked to the spirit of liberalism and the Enlightenment, which aims to reduce all cognitive content to the data of sensory experience. On the other hand, he is the most ambitious contemporary logician, obsessed with the idea of ​​a perfect symbolic language that eliminates all expressive ambiguity. The result of all these concerns is the so-called Russell's logical atomism.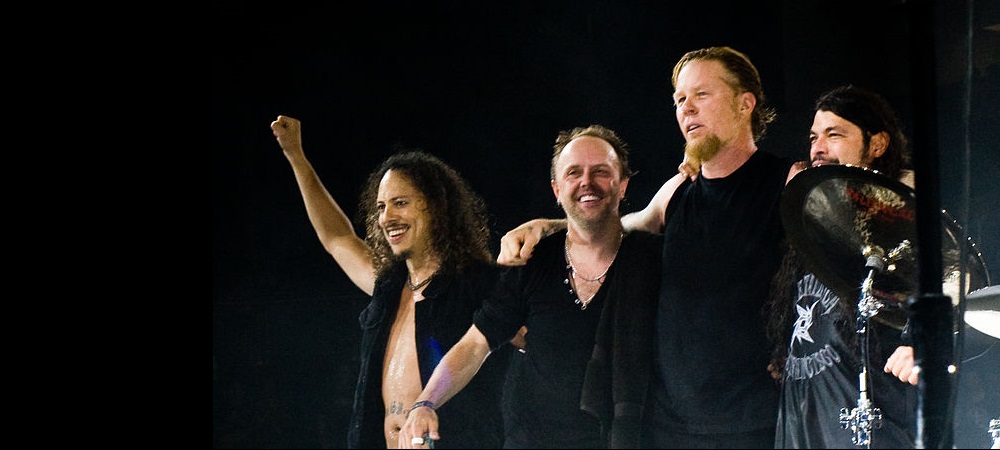 Metallica history
Metallica is an American thrash metal band from Los Angeles and based in San Francisco. It is considered one of the leading groups in the subgenre and throughout its 35-year career it has won numerous awards, including 9 Grammys, 2 American Music Awards, 2 MTV awards, 2 Billboard awards, and a star on the Hollywood Walk of Fame.
1980 – Beginnings
The history of the band begins in 1980 when Lars Ulrich, the son of tennis player Torben Ulrich, placed an ad in the magazine Recycler looking for a guitarist for a metal band influenced by the British New Wave of Heavy Metal. James Hetfield responded to the ad and joined Ulrich as the first members of the band. Ron McGovney joined as bassist and Lloyd Grant as lead guitarist. With this first formation, the band recorded its first demo, Hit the Lights, considered one of the first thrash metal songs. However, they soon realized that the lineup was not working and Lloyd was replaced by Dave Mustaine.
Despite the early disastrous performances due to the lack of experience of the members, the band continued and released No Life 'till Leather, showing a more aggressive sound. Additionally, Ron McGovney was replaced by Cliff Burton as bassist and Dave Mustaine was replaced by Kirk Hammett due to his alcohol addiction. Since then, James Hetfield has taken on both the role of rhythm guitarist and singer.
1983 – Release of 'Kill 'Em All'
With this new lineup and having Johnny Zazula as their manager, the band released in 1983 Kill 'Em All, which gained notoriety in the metal scene and sold more than 300,000 copies. After a tour of the United States and a concert in Holland where they reached their largest audience to date, with 5,000 people, the band released the album Ride the Lightening with Megaforce Records in 1984, which received critical acclaim for its melodic sound.
"1991 – Release of the 'The Black Album'"
After this work, the band released Master of Puppets in 1986 and embarked on a promotional tour that was cut short by an accident in which the bassist Cliff Burton died. After reflecting on their future, the band incorporated Jason Newsted and recorded …And Justice for All, an album with a denser sound that, despite its commercial success and a Grammy nomination, received criticism for being unoriginal and moving away from heavy metal. However, it wouldn't be until the release of their album Metallica in 1991, known as The Black Album, that they reached great success, selling half a million copies in the first week of sales in the United States and reaching the top of the Billboard chart. This work led to two similar albums, Load in 1996 and ReLoad in 1997, which received negative reviews for their proximity to alternative rock and their distance from traditional heavy metal, disappointing their older fanbase.
"2001 – Documentary, Tours, Awards"
In 2001, Jason Newsted left the band and Metallica struggled to find a suitable replacement for some time. Therefore, they had to record their next album, St. Anger, with their producer Bob Rock playing bass. However, Robert Trujillo soon joined the band's lineup. Three years later, the documentary Some Kind of Monster was released, which portrays the recording process of the last album and the internal conflicts that the band had with Dave Mustaine. After a tour in 2006 in which they played Master of Puppets again to celebrate its 20th anniversary, and the release of a compilation of their videos titled The Videos, Metallica was inducted into the Rock and Roll Hall of Fame. Later, they released Death Magnetic in 2008 and the conceptual album Lulu in 2011, which was poorly received by their fans. In 2012, the band founded their own record label, Blackened, and performed a concert in Antarctica to raise awareness about polar melting and environmental crisis. In 2016, they released Hardwired… to Self-Destruct. Currently, the band is still active.