René Descartes Biography
René Descartes was a french philosopher and mathematician, born in la haye, touraine (france), on march 31, 1596. Rene would study at the jesuit school of la fléche a scholastic school. He would study law in poitiers and graduated in the year of 1616. However, he would never practice as a lawyer, and in 1618, he would enter the service of prince maurice i of nassau, with the intention of pursuing a military career.
When he renounced to his military life, rené descartes traveled through germany and the netherlands, returning to france in 1622 to sell his properties and secure his independent life. He passed through italy (1623-1625), then settled in paris, where he became associated with most of the scientists of the time.
In 1628, he would settle in the netherlands, a country where he devoted himself to scientific research, and where they were also favored by a relative freedom of thought. Descartes considered that this place was very suitable to develop the philosophical and scientific objectives he had planned.
"I would give everything i know for half of what i ignore." René Descartes.
He would spend five years producing his own system of the world, his conception of man and the human body. In 1633, the text of metaphysics and physics entitled "treatise on light" had to be already advanced; but the news of galileo's condemnation frightened him because in his work he supported the movement of the earth, an opinion that he did not believe was reprehensible from the theological point of view. Because he feared that the text in its content had condemnable theories, he renounced his publication, which would be released posthumously.
In 1637, rené descartes published the "Discourse on the method", presented as a prologue to three scientific essays: geometry, dioptrica, and meteors. Descartes proposed a methodical doubt oriented to the search of principles on which to solidly build knowledge. This principle found him in the existence of his own conscience, which doubts in his famous phrase: "i think, therefore, i exist".
The foundations of his mechanistic physics placed him in the metaphysics he exhibited in 1641, where he enunciated his demonstration of the existence of the perfection of god and the immortality of the soul. His philosophy became known, but this caused him threats of religious persecution on the part of academic and ecclesiastical authorities in the netherlands and france.
In 1649, queen cristina of sweden invited him to stockholm to teach the queen philosophy classes. However, descartes would die of pneumonia on february 11, 1650, at 53 years of age.
"Doubt is the origin of wisdom." René Descartes.
In 1676, his remains were exhumed, placed in a copper coffin and transported to paris to be buried in the sainte-geneviéve-du-mont church. In the french revolution, his remains were moved and placed in the panthéon of the basilica dedicated to the great men of the french nation. In 1819, the remains of rené descartes were again moved to take them to the abbey of saint-germain-des-prés, where they are today, except for his skull that is preserved in the men's museum in paris.
Nowadays, the cause of his death has been questioned, according to the german historian and physician eike pies, he found in the university of leiden, a secret letter from the court doctor johan van wullen in which he explains the agony of descartes and that curiously the symptoms presented (nausea, vomiting, and chills) were not pneumonia. Months after consulting with several pathologists, pies would conclude in his book "the murder of descartes", that according to the documents, evidence, and evidence found, descartes' death was from arsenic poisoning.
Curently, Descartes is considered "the father of analytical geometry" and "modern philosophy."
Works:
1628, rules for the direction of the mind
1630, the world or treatise on the light
1637, discourse on the method
1641, meditations and other metaphysical writings
1642, searching for truth
1644, principles of philosophy
1649, the passions of the soul
Some of his popular quotes:
I would give everything i know, for half of what i ignore.

To live without philosophizing is in truth the same as keeping the eyes closed without attempting to open them.

Mathematics is the science of order and measurement, of beautiful chains of reasoning, all simple and easy.

What little i have learned is worthless, compared to what i ignore and do not despair in learning.

To investigate the truth, it is necessary to doubt, as much as possible, all things.

Friedlieb Ferdinand Runge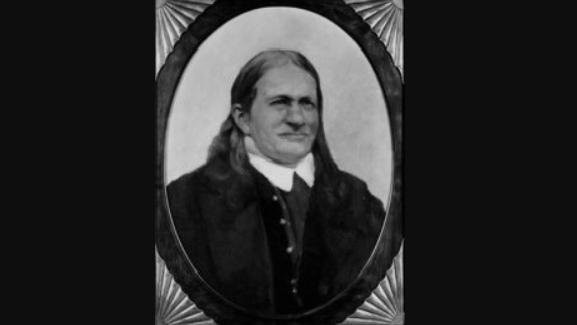 Friedlieb Ferdinand Runge Biography
Friedlieb Ferdinand Runge (February 8, 1794 – March 25, 1867) was born in Hamburg, Germany. Chemist and pharmacist, famous for discovering caffeine in 1820, after being encouraged to study coffee beans by renowned German scientist Johann Wolfgang Goethe.
Runge is considered one of the most prominent scientists of the 19th century. However, he was little appreciated at the time. Among his most outstanding findings are: atropine, aniline, phenol, quinine, pyrrole, and tar distilled dyes, as well as chromatography. Throughout his academic career he served as a professor at the universities of Berlin and Wroclaw, subsequently worked for a pharmaceutical company in which he sought financial support to make his discoveries profitable. However, his efforts were ignored.
Studies and beginnings
He was born into a humble family that lived in Billwerder (Hamburg). His father was a Lutheran pastor. He studied at the primary school located in Schiffbeck, after a few years he began to be interested in science, a passion he has cultivated since then. After carrying out his basic academic training, he chose as a profession the pharmaceutical company, an area in which she quickly excelled, thus earning her own livelihood since she was young. At the beginning of the 1810s, he observed how a drop of belladonna increased the diameter of the pupil of the eye in a cat, thus discovering the mydriatic effect of the plant. In 1816, he entered the University of Berlin, where he studied medicine, two years later he continued his training in Göttingen, the city in which he carried out his practices in chemistry.
Career
At the end of his formative period in Göttingen, he moved to Jena, where shortly thereafter he obtained his Ph.D. in Physics, after presenting an essay in which he delved into the poisoning with Belan and Belladonna. At that time he had as a Professor of Chemistry Johann Wolfgang Döbereiner, a renowned German chemist who invited Johann Wolfgang Goethe to observe Runge's discovery about the effect of belladonna on the pupil, for this the young scientist presented himself with a cat, which had pupils of different diameter, impressed by his discovery, Goethe gave him a box of coffee beans and asked him to analyze the chemical composition of coffee, research that resulted in the discovery of caffeine in 1820.
Before his great discovery, he returned to Berlin, where he began to work as a university professor while continuing to work as a pharmacist. During this period, he lived with the famous physicist Johann Christian Poggendorf who was his school partner in Schiffbeck. Together, they turned their home into a laboratory, where they conducted numerous experiments. At the beginning of the 1820s, he carried out various studies related to indigo dye and its chemical composition (salts and metal oxides), information that was part of his doctoral thesis. He later published Recent phytochemical discoveries, a work in which he delved into this area of ​​science, seeking to establish scientific phytochemistry.
During his stay in Berlin, he began teaching about plants and technical chemistry. In 1823, he traveled to Paris to continue studying, later moved to Wroclaw for a short time, then visited Switzerland, France, Germany, Holland, and England. After traveling through Europe, Runge settled in Wroclaw, a city where he served as an associate professor at the Faculty of Philosophy at the University of Wroclaw, without receiving a fixed salary. In the course of these years he gave various conferences and focused on his research, with the goal of carrying out chemical studies that had a practical benefit; a short time later he left his job at the university to devote himself fully to research. In 1832 he was hired to direct the technical management of a chemical factory sponsored by the Prussian government, located in Oranienburg.
While working at the factory, he discovered the aniline and phenol by distilling the coal tar, aware of the entrepreneurial potential of this discovery, he sought the support of the company. However, the factory director rejected the proposals proposed by Runge. For this discovery, he was exalted at the Industrial Congress in London and was later awarded in Berlin. For this same period, he investigated the intensities of the colors through the filter paper. In 1852 he was fired after being accused of working for a short time, an accusation that was linked to the academic activity of the scientist, who at this time focused on his studies and published about seven books. Runge lived for a short time of the pension of the company, which stopped arriving after the death of the owner.
The last years of his life faced serious financial problems, falling into oblivion. However, he continued to carry out research on practical chemistry, produced artificial fertilizers and wrote several books, including maintenance letters, a book in which he gave advice on the domestic environment, such as preparations, recipes, and Tricks to eliminate stains and odors. After a long academic career the scientist died on March 25, 1867, in Oranienburg, was buried in the municipal cemetery.
Although his studies and approaches were little appreciated in his time, currently Runge, he is considered one of the most relevant scientists of the nineteenth century.
Friedlieb Ferdinand Runge doodle
Google honored the scientist on the 225th anniversary of his birth, becoming the center of the Doodle on February 8th. In the image, the scientist is seen surrounded by his discoveries such as caffeine and the mydriatic effect of belladonna on the cat's eyes.