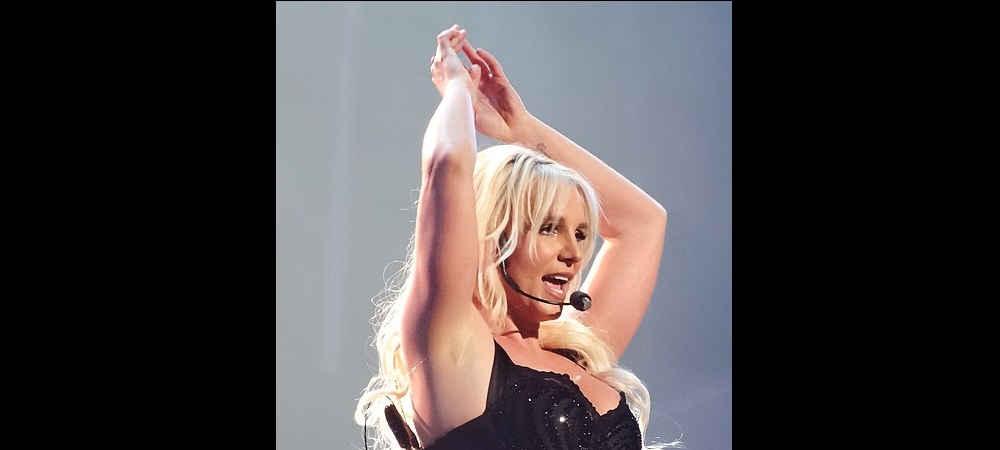 Personal information
Full name

Britney Jean Spears

Birthdate

December 2, 1981

Age
41 years old
Occupation

Singer, dancer, actress, songwriter, model, fashion designer, businesswoman

By-name

Princess of pop.

Nationality

American

Spouse

Kevin Federline (marri. 2004; div. 2007)
Sam Asghari (marri. 2022)

Couple

Justin Timberlake (1999-2002)
Colin Farrell (2003-2008)
Kevin Federline (2004)
Charlie Ebersol (2014-2015)
Sam Asghari (since 2016)

Height
1.63 m
Parents

James Parnell Spears
Lynne Bridges Spears

Type of voice
Soprano soubrette
Awards
Guinness World Record for the best-selling album by a teenage solo artist.
Zodiac sign
Sagittarius
Biography in other languages
Biography of Britney Spears
Britney Jean Spears is an American singer, dancer, songwriter, actress, model, fashion designer, and businesswoman known as the "Princess of Pop". She was born on December 2, 1981 in McComb, Mississippi and is the second daughter of James Parnell Spears and Lynne Irene Bridges. She grew up in Kentwood, Louisiana and started taking dance classes at the age of three, being selected for a solo in the annual recital. She also attended gymnastics and singing classes and won several state-level competitions. At the age of five, she made her local stage debut singing "What Child Is This?" in her Kindergarten graduation.
At eight years old, she and her mother traveled to Atlanta, Georgia for an audition for the show "The All New Mickey Mouse Club", but was rejected for being too young. However, a talent agent from New York named Nancy Carson was impressed by her voice and suggested her enrollment in the New York Professional Performing Arts School.
1992
In 1992, Britney made her first television appearance on the Star Search program as a contestant singing "I Don't Care" and won. She also appeared in several television commercials. In December, she had a second audition for season six of The All New Mickey Mouse Club (M.M.C) and was accepted.
After this, Britney returned to Kentwood to enroll at Parklane Academy near McComb, Mississippi.
1998 – 1999
At the end of 1998, the record label Jive Records released Britney Spears' debut single called "…Baby One More Time" accompanied by a music video in which she, at only 16 years old, appears singing and dancing as a student at a Catholic school. This single was a huge success, reaching number one in over 20 countries including the United States, making Britney one of the few female artists to have her debut single reach number one on the Billboard Hot 100.
In January 1999, she released her debut album "…Baby One More Time," which featured Dance Pop and Ballad songs. Two more singles came out from this album: "Sometimes" and "You Drive Me-Crazy," with the latter becoming the second top ten on the Billboard Hot 100. They were followed by "Born to Make You Happy," a number one hit in the UK, and finally "From The Bottom Of My Broken Heart".
2000 – 2001
In May 2000, Britney released her second studio album called "Oops!… I Did It Again," with sentimental ballads and dance pop songs. The promotion included four singles: "Oops!… I Did It Again," "Lucky," "Stronger," and outside the United States "Don't Let Me Be the Last to Know"; in addition to the international concert tour "Oops!… I Did It Again Tour".
At the end of 2001, she released her third studio album, "Britney". The promotion focused on five singles: "I'm a Slave 4 U," "I'm Not a Girl, Not Yet a Woman," "Overprotected," "Boys," and outside the United States: "I Love Rock 'N' Roll", as well as the international concert tour "Dream Within a Dream Tour".
Debut as an actress (2002)
Britney Spears made her acting debut in the film Crossroads, which was released in the United States on February 15, 2002.
In The Zone album (2003)
After a few months away from the music industry, she appeared at the MTV Video Music Awards 2003 alongside Madonna and Christina Aguilera. At the end of 2003, she released her fourth studio album called "In The Zone" with a collaboration from Madonna and a variety of producers such as R. Kelly and Guy Sigsworth, as well as the duos Red Zone and Bloodshy & Avant.
The promotion for "In The Zone" included the release of four singles: "Me Against The Music" (sung in duet with Madonna), "Toxic," "Everytime," and "Outrageous" (only in the United States). The first three singles were number one worldwide, with "Toxic" standing out as the first censored video of Britney, which after sweeping the music industry, became the fourth best-selling single of the decade. Additionally, the music video directed by Joseph Kahn established Britney as a sexual icon and won her her first and only Grammy award in the category of best dance recording.
In 2004, the first compilation of Britney's greatest hits, "Greatest Hits: My Prerogative," was released and included three other unreleased songs produced by the duo Bloodshy & Avant.
Marriage
On September 18th of that year, Britney Spears got married in Los Angeles, California to dancer Kevin Federline, with whom she had two children. However, in November 2006, she filed for divorce and the process was finalized in the middle of 2007.
2005
In the middle of 2005, the ballad "Someday (I Will Understand)" was released in some European countries. At the end of the same year, her new record label, Sony BMG Music Entertainment, released "Key Cuts From Remixed," a glimpse of what would be her first remix album, B In The Mix: The Remixes, which became the third best-selling remix album worldwide.
2007 – 2008
At the end of 2007, Britney released her fifth studio album, "Blackout," which was mostly produced by the duo Bloodshy & Avant and the American producer Danja.
At the end of 2008, she released her sixth studio album, "Circus," for which she recruited the new duo The Outsyders. The promotion included four singles: "Womanizer," "Circus," "If U Seek Amy," and "Radar," of which the first one reached number one on the Billboard Hot 100 in the United States, achieving records in download sales. It was certified as a platinum album due to its success in sales and position on the world charts. The promotion also included performances in five countries, including one at the 2008 Bambi Awards in Germany.
2009 – 2012
In 2009, Britney released her second compilation album, "The Singles Collection," in celebration of her tenth anniversary in the music industry. The only new single from the album was "Tres," produced by Max Martin and Shellback.
In March 2011, Britney released her seventh studio album, "Femme Fatale," a contemporary dance-pop album with influences from electronic music genres such as dubstep. This release was preceded by her first two singles: "Hold It Against Me" and "Till The World Ends."
In April 2012, she signed on as the face of Hasbro Inc.'s game Twister Dance, for which she recorded a commercial in which she performs an exclusive remix of "Till The World Ends."
In November, Will.i.am and Britney released the single "Scream & Shout," which came from Will.i.am's fourth studio album Willpower.
In December, she was named by Forbes as the highest-earning female artist of the year. Before the end of 2012, she began recording her eighth studio album, titled "Britney Jean," which was considered by readers of Rolling Stone, MTV, and Billboard as one of the most anticipated albums of 2013.
2013 – 2015
In January 2013, Britney signed with the agency that represents her, Creative Artists Agency.
In June, the singer released "Ooh La La," a song recorded for the soundtrack of the movie The Smurfs 2, in whose music video her two children appear.
In September she released "Work Bitch" as the first single from her album.
In November she released the second and final single, "Perfume," from the album "Britney Jean."
In January 2014, she won the Favorite Pop Artist award at the People's Choice Awards 2014. Additionally, in August she announced the launch of her first line of lingerie, The Intimate Britney Spears.
In May 2015 she released her single "Pretty Girls" in collaboration with Australian rapper Iggy Azalea, which they presented at the 2015 Billboard Music Awards.
2016
In 2016, Britney confirmed through social media that she was beginning to record her ninth studio album.
In May, she launched a game app called Britney Spears: American Dream. Created by Glu Mobile and published through the iOS and Google Play stores.
On May 22, she also performed a medley of her most successful singles at the "Billboard Music Awards 2016" ceremony and in addition to opening the ceremony, she was awarded the prestigious Billboard Millennium Award.
In July she released "Make Me…", the first single from her ninth studio album "Glory," which was released on August 26.
On November 16, she released a remix of the song "Slumber Party" in collaboration with American singer Tinashe as the second single from "Glory."
2017
In January 2017, Britney Spears received four wins out of four nominations at the 43rd People's Choice Awards, including favorite pop artist, female artist, social media celebrity and comedic collaboration for a sketch with Ellen DeGeneres on The Ellen DeGeneres Show.
In March, she announced her international tour called Britney: Live In Concert.
On April 29th, she became the first singer to receive the Icon Award at the 2017 Radio Disney Music Awards.
In June and July, she performed for the first time in the Philippines, Taiwan, Thailand, Hong Kong, and Israel.
Britney Spears became an icon of pop music immediately after releasing her debut album. Rolling Stone magazine wrote:
"Spears is one of the most controversial and successful artists of the 21st century, Britney Spears is not only a pop idol… she created innocence with a bit of sexuality."
At the famous Madame Tussauds Wax Museum in different parts of the world, they have figures of Britney, the most recent one was inspired by the singer's outfit at the 2008 MTV Video Music Awards where she won three statuettes.
2022-Autobiography book, marriage, new music release.
Britney Spears signed a 15 million dollar contract to release a book of her memoirs, which Forbes called "one of the biggest book deals of all time." She then announced her pregnancy with her partner, Sam Asghari, but it ended in a spontaneous abortion a month later. The couple got married in June in their home in Thousand Oaks, Los Angeles without inviting any members of Spears' family. Jason Alexander, her first husband attempted to crash the wedding armed with a knife but was arrested and Britney obtained a 3-year restraining order against him. The couple moved to a new $11.8 million mansion in Calabasas. On July 25, it was announced that Spears and Elton John recorded a new version of "Tiny Dancer" titled "Hold Me Closer" which was released in August, marking Spears' first musical release in six years since her ninth studio album, Glory (2016), and since the end of her conservatorship.
Discography
Studio albums
1999: …Baby One More Time.
2000: Oops!… I Did It Again.
2001: Britney.
2003: In the Zone.
2007: Blackout.
2008: Circus.
2011: Femme Fatale.
2013: Britney Jean.
2016: Glory.
compilation albums
2004: Greatest Hits: My Prerogative.
2009: The Singles Collection.
2012: Oops! Did It Again –The Best Of Britney Spears.
2012: Playlist: The Very Best Of Britney Spears.
2013: The Essential Britney Spears.
Musical tours
1999: Hair Zone Mall Tour.
1999-2000: …Baby One Time Tour.
2000: Crazy 2K Tour.
2000: Pomotional Showcase Tour.
2000-2001: Oops!… I Did It Again Tour.
2001-2002: Dream Within a Dream Tour.
2004: The Onyx Hotel Tour.
2007: The M­+M's Tour.
2009: The Circus Starring: Britney Spears.:
2011: Femme Fatale Tour.
2017: Britney: Live In Concert.
Awards and honours
1999: Billboard Music a la Mejor artista femenina.
1999: Billboard Music Award Artista Nuevo.
2000: Billboard Music Award al Mejor Artista Billboard 200.
2001: Premio Echo a la Mejor Artista Femenina Internacional Rock –Pop.
2003: Glamour Woman Of The Year Award.
2004: MTV Europe Music Award a la Mejor Artista Femenina.
2004: Teen Choice Award a la Mejor Canción de Amor.
2005: Premio Grammy a la Mejor Grabación Dance.
2007: Teen Choice Award al Momento OMG!.
2008: MTV Video Music Award al Video del Año.
2009: NRJ Music Award al Video del Año.
2011: MTV Video Music Award: Premio Vanguardia Michael Jackson.
2016: Billboard Music Award: Premio Milenio.
2017: Radio Disney Music Icon Award.
2017: Premio People's Choice a la Artista Femenina Favorita.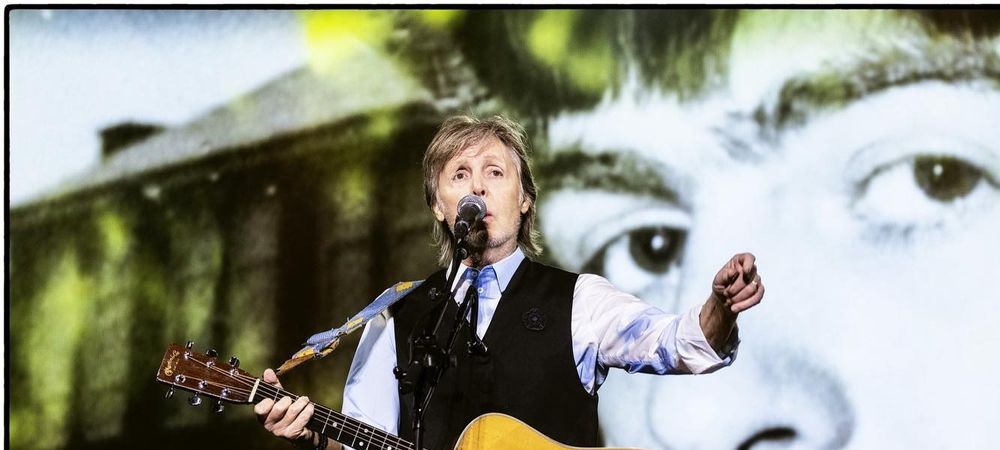 Biography of Paul McCartney
Paul McCartney (born June 18, 1942) is a singer. He was born in Liverpool, England. His mother, Mary Patricia, was a nurse, while his father, James McCartney, was a volunteer firefighter. During Paul's birth, his father was not present as he was fighting in the Battle of England during World War II. Paul grew up in a religious and strict environment, with his mother Catholic and his father Protestant, but later became agnostic. After returning from the war, his father devoted himself to selling cleaning products and, in his free time, played in bars.
Death of his mother
That's why his son developed a deep love for music. He stood out in school for his intelligence and discipline and studied at Liverpool Institute secondary school, a good free secondary school. In 1954, he met George Harrison, with whom he quickly formed a strong friendship. At the time, McCartney's mother was the one who kept the household and for work reasons they moved to Allerton, where they lived until 1964. On October 31, 1956, when McCartney was 14 years old, his mother died from a stroke.
After his mother's death, McCartney was devastated. It took some time for him to return to normal. His father saw music as a refuge to help his son feel better, so he took him to listen to the Jim Mac's Jazz Band, where his father played trumpet or piano. He also gave him a trumpet, but when rock and roll became popular, he chose an acoustic guitar. The first song he composed was "I Lost My Little Girl" on that guitar, a Zenith. He also composed "When I'm Sixty-Four" on the home piano.
1957 – Met John Lennon
He met Lennon on July 6th, 1957. McCartney joined The Quarrymen, a school band led by Lennon, in 1958 as the lead guitarist. The band mixed rock and roll and skiffle, a popular music style, with jazz and blues. After several name changes, the band decided to call themselves The Beatles in August 1960 and recruited drummer Pete Best for their move to Hamburg. In 1961, one of its members, Sutcliffe, left the band and McCartney was forced to take over as bassist. They recorded as a backing band for English singer Tony Sheridan on the single My Bonnie.
1963 – "Beatlemania"
They managed to attract the attention of Brian Epstein, who became their manager in January 1962 and a key figure in their later success. With their first hit, "Love Me Do" in 1963, the "Beatlemania" began. John Lennon and Paul wrote a large number of songs together, but later their egos collided and they preferred to write separately. In 1970, The Beatles disbanded. But Paul continued his successful career with songs that reached number one. He recorded his first solo LP, "McCartney", with songs very different from those that Lennon would write, with commercial melodies for varied tastes.
1980 – Paul McCartney Guinness Records
In 1980, he entered the Guinness Book of Records as the highest-selling songwriter in the world. His theme Yesterday, one of the most celebrated by The Beatles, has around 2,500 versions in the most diverse musical styles. Some of his solo hits are: Uncle Albert/Admiral Halsey, Live and Let Die for the James Bond film received the Oscar for best musical theme; Coming Up from his solo album Paul McCartney II. He joined George Martin and Ringo Starr in 1982 for the recording of Tug of War. On Press to play, his next album, was recorded with Eric Stewart.
Awards, arrest, record.
Winner of 18 Grammy Awards, including two Lifetime Achievement Grammy Awards (one with the Beatles and another as a solo artist). He is a vegetarian and an animal rights advocate. He was arrested for marijuana possession in Tokyo in 1980 and was briefly in jail. He participated in the "Live Aid" concert against hunger in Ethiopia in 1985. In 1990, he achieved the record for the largest attendance at a concert with 184,000 people in Rio de Janeiro. Since 1997 he is Sir Paul McCartney, invested as a knight by Queen Elizabeth II.
2013 – Other awards, marriages.
On February 10, 2013, he received a Grammy for "Best Traditional Pop Album" for his album "Kisses On The Bottom". Later, he received a special award from PRS for Music in commemoration of the 50th anniversary of the composition of his most famous song, "Yesterday". These songs, as well as "And I Love Her," "You Will Not See Me," and "I'm Looking Through You," were written inspired by his relationship with British actress Jane Asher. After five years of engagement, the couple broke up due to his infidelity with Francie Schwartz. He married Linda Eastman on March 12, 1969, and together they formed the musical group Wings after the dissolution of the Beatles. In 1999, he presented his collection of poems entitled "Blackbird Singing: Poems and Lyrics (1965-1999)". After the death of his wife, McCartney experienced deep sadness.
In 2002, Paul McCartney married former model Heather Mills in an Irish castle. After a long legal battle in the London Supreme Court, in 2008 Mills was authorized to collect one fifth of the 250 million dollars she had demanded from McCartney for their four-year marriage. In 2011, McCartney married Nancy Shevell in a civil ceremony in London on October 9th of that year.
Relevant aspects of his life and musical career
With 60 gold records and the sale of over 100 million albums and singles as a solo artist and with The Beatles, McCartney is recognized as one of the most successful composers and artists of all time.
As a solo artist in 1999 and as a member of The Beatles in 1988, he has been inducted into the Rock and Roll Hall of Fame twice.
As a solo artist and with The Beatles, he has been recognized with twenty-one Grammy Awards.
32 of the songs that McCartney has written or co-written have reached number one on the Billboard Hot 100.
As of 2014, he had sold over 15 million certified units by the RIAA in the United States.
In 1997, McCartney was elevated to the rank of knight for his services to music.
In 1965, McCartney, Lennon, Harrison and Starr were named members of the Order of the British Empire.
He has been married three times and is the father of five children.
He has participated in projects to help international charities related to issues such as animal rights, seal hunting, landmine cleaning, vegetarianism, poverty and musical education.
He ranks 11th on Rolling Stone's list of 100 Greatest Singers.
He ranks first on Rolling Stone's list of 100 Greatest Artists as a member of The Beatles.
He ranks third on Rolling Stone's list of 100 Greatest Bassists.
Only surpassed by Bob Dylan, he ranks second on Rolling Stone's list of 100 Greatest Songwriters.