Personal information
Full name

Elton Hercules John (born Reginald Kenneth Dwight)

Birthdate

March 25, 1947

Age
75 years old
Occupation

Singer, songwriter, and musician

Stage name
Elton John
Nationality

British

Spouse

David Furnish (m. 2014)

Height
5 ft 7.5 inches (1.72 m)
Parents

Stanley Dwight and Sheila Eileen Dwight

Zodiac sign
Aries
Elton John Biography
Elton John (March 25, 1947) is a singer, songwriter, and musician. He was born in Pinner, Middlesex, UK. His birth name is Reginald Dwight. His parents were Stanley Dwight, an army officer, and Sheila Eileen Dwight.
Early life
The people who encouraged Elton to start in the world of music were his grandmother and his mother, who one day surprised him by performing a song on the house piano. They immediately knew that the boy had a great musical talent. At the age of four, he was already performing simple melodies, and at seven he was singing at family parties. His favorite artists were Elvis Presley, Bill Haley & His Comets, Little Richard, Jerry Lee Lewis, among others.
Elton studied at the Royal Academy of Music thanks to a scholarship after graduating from high school. He also was part of the choir. Although after a few years he got bored with classical music and began to try rock music. At age 15, he got his first job as a pianist in a downtown pub, where he received the nickname Reggie. He used to perform songs by Ray Charles and Jim Reeves.
Musical beginnings
In 1964 Elton decided to form the band Bluesology. In the musical circle, he met singer Long John Baldry. As a tribute to him and the saxophonist Elton Dean, he adopted the stage name, Elton John. In 1969, he joined the band Argosy, made up of Roger Hodgson, Caleb Quaye, and Nigel Olsson. Two songs were recorded in the group: Mr. Boyd and Imagine, composed by Hodgson, songs that were published under the DJM label in the United Kingdom and Congress in the United States. Elton managed to publish his first single, I've been loving you too long. Besides, he began producing brilliant songs with the help of lyricist Bernie Taupin, who has been considered one of the most prolific duos in the world of pop music. Fifteen of his songs topped the North American charts.
Career
Later in 1969, he edited his first LP, Empty Sky, which was followed by Elton John, thanks to his knowledge of classical music he integrated lyricism and his own style. In the following years, he published a total of eleven albums. In the 70s his career took off, he signed an eight million dollar contract with MCA, wrote the song Whatever gets you through the night with John Lennon, and also sang with the former Beatle at Madison Square Garden. Although not everything was easy, he had certain conflicts with his collaborator Bernie Taupin, this breakup and problems with drugs led him to a serious emotional crisis that almost cost him his life when he tried to commit suicide. After emotional recovery he continued singing, and selling out venues, he toured continuously.
In 1987, he began to suffer from throat ailments that led him to undergo a vocal cord operation in Sydney, Australia. He reappeared with Reg Strikes Back in 1988. Elton is committed to the fight against AIDS, which is why he founded the Elton John AIDS Foundation. His commitment against AIDS is due to his homosexuality, which he declared at that time. Although at first, he declared himself bisexual.
Fame
In 1993 he released the album The one, thanks to which he received a double-platinum record. In 1994, he was hired to write the soundtrack for the Disney film The Lion King, with which he won a Grammy, a Golden Globe, and the Oscar for the best original song, shared with Tom Rice, author of the lyrics. In 1995 he celebrated his 25th anniversary in the world of music and released Made in England (1995). The murder of his friend Gianni Versace and the death of Princess Diana of Wales in 1997 dealt two blows.
At Lady Di's funeral, he sang a new version of Candle in the wind, originally written in memory of Marilyn Monroe. This tribute to his friend Lady Di broke all sales records, becoming the best-selling single in the history of music, with 33 million copies worldwide in just three months. Elton John gave the benefits of the album to the NGOs in which Diana collaborated. For this song, he obtained in 1998 the Grammy for best male pop singer.
Between 1997 and 1999 Elton released The big picture, in homage to Gianni Versace, and Elton John and Tim Rice's Aida, it was a pop version of Giuseppe Verdi's opera that premiered on Broadway, in 2001. It received the Grammy for best musical. He was responsible for the composition of the lyrics for the musical Billy Elliot. In 2005 he created the musical Lestat with Bernie Taupin. A year later, he released Captain and the kid, his album number 44. In 2007, he turned 40 of artistic career, to celebrate it, he released a special DVD with his live performance at Madison Square Garden, the same day of his birthday.
He was an author involved in the politics of his country, in 2008 he gave a concert in New York to raise funds for the campaign of Hillary Clinton, a Democratic candidate for the presidency of the United States. Elton has received a large number of awards and distinctions. Not only has he made a living from music, but he also purchased a London football team, Watford. In 2014 with the approval of the law that allowed equal marriage in the United Kingdom, Elton married in the Windsor City Council the Canadian David Furnish with whom he had a sentimental relationship since 2005.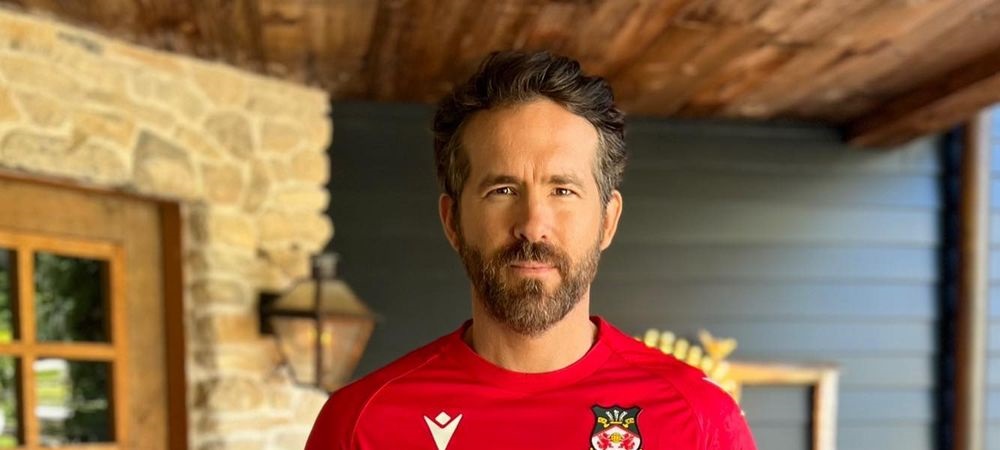 Biography of Ryan Reynolds
Ryan Rodney Reynolds was born on October 23, 1976 in Vancouver, Canada, and he is a well-known actor. When Ryan was born, his mother, Tammy, was a student and a salesperson, while his father, Jim, worked in wholesale food sales and also excelled as a semi-professional boxer. In addition, Ryan has three older siblings.
He studied in his hometown of Vancouver until 1994 when he decided to join a theater group as an extracurricular activity while attending Kwantlen College. However, his passion for acting became a vocation, and Ryan dropped out of college to devote all his time and energy to his acting career.
Debut as an actor
He quickly landed small roles in successful and memorable TV series such as "Sabrina the Teenage Witch" and "The X-Files". In 1998, his big break came with the series "Two Guys, a Girl and a Pizza Place", which ran until 2001 and catapulted him to fame. The show became very popular thanks to its great comedic content, an area where Reynolds demonstrated perfect skill, but this was not the first time that Ryan had made a name for himself in a Hollywood comedy, as he had already been in "Life During Wartime" in 1997.
Films
After working in several minor jobs, Ryan got his first major role as a protagonist in the crazy "Van Wilder – Animal Party", where he played a college party organizer. The success of the film opened doors for him to work alongside Michael Douglas in "Till Death Do Us Part", support Wesley Snipes in "Blade Trinity" or star in the horror movie "The Amityville Horror". However, at this stage of his career, Ryan stood out mainly as a protagonist in comedies such as "Just Friends", "Waiting" and "Harold & Kumar Go to White Castle". This led him to want to leave his comedic side behind, getting involved in different projects such as the thriller "Smokin' Aces", the independent film "Adventureland" and the action film "X-Men Origins: Wolverine". Later on, he also participated in romantic films such as "The Proposal" and "Definitely, Maybe". However, recognition of his acting ability did not come until Ryan was nominated for a Goya Award for his demanding role in "Buried". It is worth noting that he also brought to life the comic book hero "Green Lantern" and the renowned "Deadpool".
Contracts, curiosities
Prestigious brands like Hugo Boss have not been oblivious to Ryan Reynolds' popularity, charisma, and good looks, offering him contracts to be the face of one of their fragrances: Boss Bottled Night, a fragrance that, through great advertising, managed to convey an irresistible seductive effect.
Two curiosities can be highlighted from his work: first, the nearly 10 kilos of solid muscle he gained thanks to rigorous physical training to bring Hannibal King to life in "Blade: Trinity"; and second, his appearance on the animated TV series Zeroman, in which he lent his voice to the character Ty Cheese. In addition, like many Hollywood stars, Ryan Reynolds has an eccentricity outside the world of entertainment: a great passion for motorcycles, of which he owns three collector's items, one of which was designed exclusively for him and is none other than a Harley Davidson.
Romantic relationships
Regarding his personal life, Ryan Reynolds was in a romantic relationship with singer Alanis Morissette from 2002 to 2007. The couple got engaged in 2004, but in July 2006, People magazine reported that they had separated, although neither of them officially confirmed the news. Shortly after, in February 2007, they decided to end their engagement by mutual agreement. In May 2008, Reynolds announced his engagement to actress Scarlett Johansson, and they got married on September 27 of the same year. However, in December 2010, the couple announced in a statement to People magazine that they had decided to end their marriage.
So, on September 9, 2012, he married the actress Blake Lively in Mount Pleasant, South Carolina. In October 2014, they announced that they were expecting their first child, and in December of that same year, Ryan Reynolds and his wife Blake Lively became parents with the birth of their daughter: Ines. Later, on April 14, 2016, his wife's second pregnancy was confirmed, and on September 30, 2016, he became a father for the second time to a boy named James.